If you purchase an independently reviewed product or service through a link on our website, we may receive an affiliate commission. Learn more.
The countdown has officially begun, Apple fans: you have less than five days left before the new iPhone 7 and iPhone 7 Plus are officially released. That means you've got just a few days left before you score a new iPhone with twice as much storage as the one you have now. Get ready to fill all that new space with these 10 paid iPhone and iPad apps that are all on sale for free.
MUST READ: How to get the iPhone 7 or 7 Plus you want on launch day even without a preorder
These are paid iPhone and iPad apps that have been made available for free for a limited time by their developers. There is no way to tell how long they will be free. These sales could end an hour from now or a week from now — obviously, the only thing we can guarantee is that they were free at the time this post was written. If you click on a link and see a price listed next to an app instead of the word "get," it is no longer free. The sale has ended. If you download the app, you will be charged.
OneMoji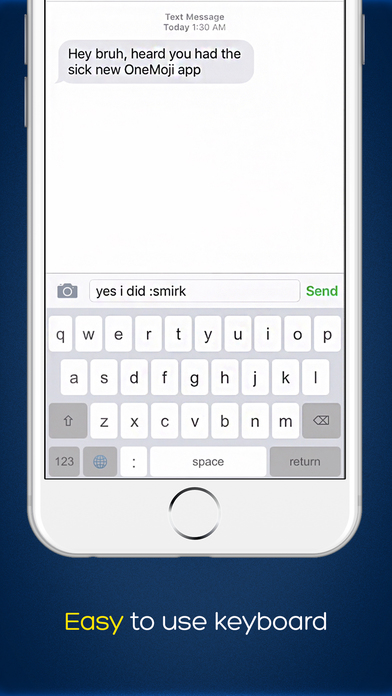 Normally $0.99.
Did you know the longest part of sending a text is the part when you need to choose an Emoji ? We just made your life easier with the OneMoji keyboard!

The one custom keyboard that automatically puts the perfect emoji you're looking for when & where you need it. Just type in the emoji you want surrounded by these : :

Features:
– YOU DONT NEED 2 KEYBOARDS ANYMORE
– Can be used for iOS9 emojis
– Simple to use
– Contains all features of native iOS keyboard + emoji replacement
– Can be used on any text input, in any app (except passwords)
– Optimized for iPhones but is also available on iPad

It can not get any easier!

Enable the keyboard by going to Settings > General > Keyboard > Add New Keyboard. Select the OneMoji Keyboard.
To use the keyboard, hold the global button on the native apple keyboard and select the OneMoji Keyboard.
Download the OneMoji keyboard NOW!
Weather Now
Normally $2.99.
Amazingly beautiful 3D images of our planet draws your attention for so long that you may forget that the application has other useful features that allows you easy access to precise, global weather information.

Features:
• Easily select different cities using the city carousel with national flags
• Chic 3D "home screen" with high-quality real-time image of the earth, atmosphere, the stars and the sun
• 15-day forecast chart with detailed daily weather conditions, independent day and night temperature charts
• 48-hour hourly forecast with detailed information with real-time changing of chart step
• Database of 80 000 cities with weather information, quick look-up and automatic detection of location
• Temperature on the icon badge
• Customized Weather Widget
• Weather Maps

The main features of "Weather Now" are the "home screen" and the forecast page with a unique way of scaling the charts. On the "home screen", you can get information on the selected location such as local time and current weather with detailed weather conditions, and, of course, an incredibly beautiful three-dimensional image of the globe with realistic-looking atmosphere, the sun and the stars. You can manually turn it, increase and decrease its size, run the slow spinning animation or stop it. Installed in a cradle or dock station, the application can run as a screensaver, attracting your friends and fellows.

The weather forecast is provided by CustomWeather, Inc, an American weather provider of global weather information for over 15 years. CustomWeather is a leader in technology and meteorological innovation, providing local weather information to companies and application developers around the world.

The current weather data is gathered from thousands of professionally installed and maintained weather stations installed mostly at airports. WeatherNow only shows current weather from stations that have reported local weather conditions within the past hour. Current weather data is refreshed every 30 minutes; that is twice as frequent as most other weather providers can offer. Unique 48-hour forecasts from over 80,000 locations around the world provide a level of coverage and detail that simply cannot be found elsewhere.

Current weather information includes: description, air temperature, wind direction and force, humidity, dew point, pressure, visibility, as well as comfort index with reference to current weather conditions.
Detailed weather forecast information includes: description, day and night air temperature, wind direction and force, humidity, UV index, probability of precipitation, and comfort index with reference to current weather conditions.
Yakin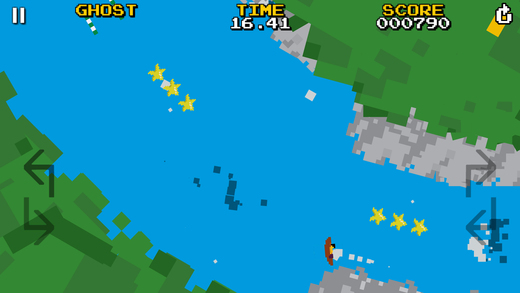 Normally $0.99.
Kayak the insanely fun rivers of Yakin' today.

You'll never have an excuse to not go paddling again! At work? In an aeroplane? Driving a car? On a date? Now you can stop wasting precious time and get on the water now!

– Tonnes of short races across eight rivers
– Raging white water features (holes, waves, gates, walls)
– Get xp, unlock boats, up-skill your abilities
– Set world records on the cross-platform leaderboards

Made by paddlers, for paddlers.

A Two Fish One Chips game. Made in New Zealand.
Runtastic Push Ups PRO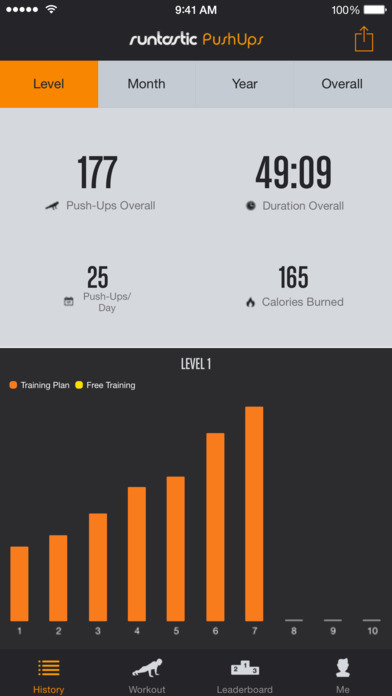 Normally $1.99.
Want to push yourself to do 100 push-ups? That's ambitious, but we're convinced you can do it! The Runtastic Push-Ups app is the ideal companion as it turns your iPhone/iPad into your PERSONAL TRAINER. Use the app to strengthen your muscles anytime, anywhere. This classic strength move doesn't require a gym membership or equipment. Do your body some good and let Runtastic help you live a healthier, fitter life. A scientifically developed training plan guides you towards your goal, always keeping your personal fitness level in mind. Plus, no need to count your reps: The proximity sensor in your iPhone/iPad reliably counts all your push-ups.

APP FEATURES & BENEFITS:
– Accurate count of completed push-up repetitions using proximity sensor or by your nose touching the display
– Three individually adaptable levels based on scientifically developed training plan to reach 100 push-ups
– Automatic countdown timer for your rest between exercise sets
– Voice Coach for constant feedback
– Personal records & exercise statistics (i.e. monthly or yearly stats)
– Leaderboard for personal records and overall repetitions: compare to others and see how you rank with your Runtastic friends
– Upload workout activities to Runtastic.com
– Integration with Apple Health
– Integrate Runtastic activities to your MyFitnessPal account
– Share your success on Google+, Facebook, Twitter or via email
– Collect motivating badges for your performance

SIMPLY MOTIVATING
Stats about your completed push-up repetitions are not only highly motivating, but offer you a great and useful overview of all your sessions. Make use of your personal records to boost your motivation even further and keep setting new PRs for this classic upper body strengthening move.

UNIQUE
Your push-ups are automatically recognized using the accelerometer of your iPhone/iPad OR by touching the display with your nose.

Practical & informative: You can upload your fitness data to Runtastic.com, if you want. There you can access your activity log anytime as well as all your stats to monitor your progress.

Kick off your journey towards your DREAM BODY! Start the Runtastic Push-Ups app and let your training begin – whenever & wherever you feel like it. Always focus on proper form when doing your reps; engage your entire body to tone your core, too. Ready, set, go!

Runtastic Push-Ups: Your ticket to your strongest self!
Download Runtastic Push Ups PRO
Remote • Drive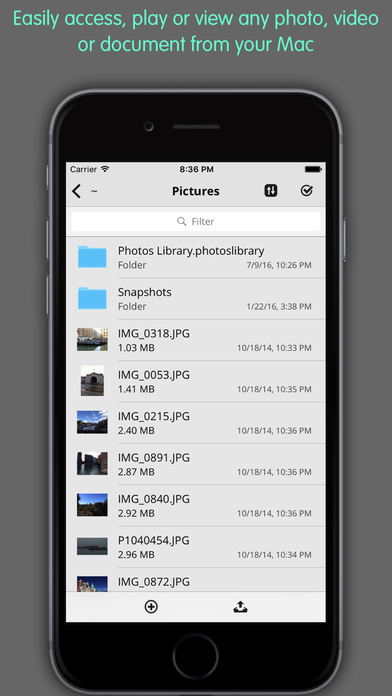 Normally $3.99.
Drive provides you with reliable and easy way to access files on your Mac, stream video or play it offline, take important documents with you on the go.

BROWSE:
Easily access, play or view any photo, video or document from your Mac.

DOWNLOAD:
Download files from your Mac to you device for offline access.

STORE:
Store files on your device and take them anywhere you go.

UPLOAD:
Upload photos or any other file from your device.

STREAM:
Stream video files from your Mac or play them while offline.

SUPER EASY SETUP:
1. Install this app
2. Download and install app on your Mac from https://tiny.cc/macrc
3. Connect to the same Wi-Fi
4. That's it :)
Crimson Box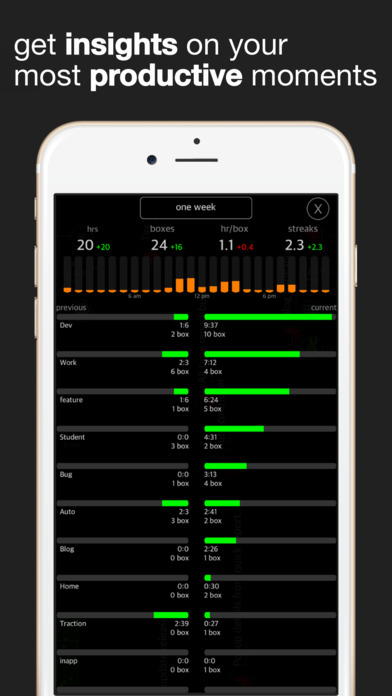 Normally $0.99.
I was bored with the way all the famous to-do apps look, mostly mundane lists of things to do. Not inspiring. So I started tinkering my own vision of a better and more engaging interface: A world dark and set in the future, where planet Earth is under constant wave of meteors; human civilization has moved backwards and survives on farming and windmills for energy. The to-do items take the form of meteors falling from the sky. The best part is when a task is completed the meteor explodes into a giant ball of fireworks. A serious "bad ass" way to say task complete. On the other hand, if a deadline is missed, the meteor comes crashing with smoke and red flames everywhere.

"World's most promising start-ups" – Launching Next

Stunning visualization
————————–
The tasks from your to-do list take on the shape of falling alien objects from space, racing towards planet earth destined to impact with catastrophic results on the eve of their deadline.

Only you have the power to defend your planet against this catastrophe. Complete the task before the time runs out.

Performance analytics
————————–
Leverage the built-in analytics to plan and improve your game. See where most of your time is spent, which kind of tasks you are really good at and which needs more work.

Divide and conquer
———————-
Organize and filter tasks using tags. You know your life the best. Create the filter that works for you.

Add Notes
————-
Create notes in your own way.

Organize your task the way you like it.
——————————————-
Changing deadlines is as easy as moving task across the screen with a wipe. No complicated forms to mess with.

This tool also help bring focus and concentration. ADHD community can benefit from this tool.

This is the tool for everyone with just 24 hours but lot on their minds.
Cublast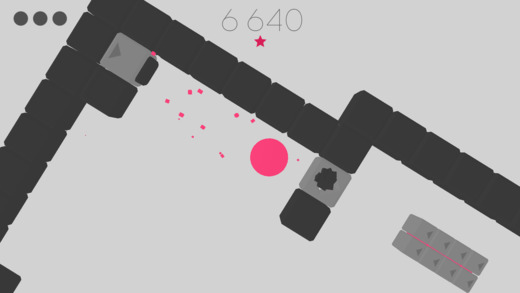 Normally $0.99.
Are you ready for some arcade fun? Cublast is an all new agility game for your phone!
It's features tilt and touch controls in multiple challenging stages!

Cublast is made by two Dutch students who both share a passion for making games. We put a lot of time and love in our game and we will continue to further improve / add content!

Please help us out and submit us all your feedback, with your help we can make Cublast as good/fun as possible.
Have fun playing and blast some cubes!
Smart Merge Pro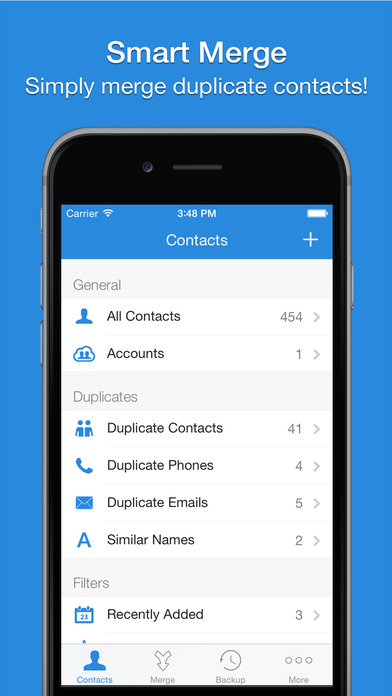 Normally $2.99.
* Over 1,000,000 people love Smart Merge :)

* Merge all duplicate contacts with one tap! *

MAIN FEATURES
○ Find & Merge duplicate contacts!
○ Remove contacts without name or phone number
○ One tap to backup your contacts!
○ Quickly find the contacts you need

Your contacts are the most important data in your phone which easily becomes messy if not consistently updated.
Smart Merge easily helps you detect and merge duplicate contacts.

SIMPLY MERGE DUPLICATE CONTACTS
○ Merge all duplicate contacts with one tap!
○ Find & merge contacts with similar names.
○ Find & Merge contacts with duplicate phone or email.

CLEANUP
○ Remove contacts without name
○ Remove contacts without phone & email

BACKUP
○ Backup your contacts with one tap!
○ Quickly export your backups to Dropbox, Google Drive, Email
○ Move contacts between accounts (Exchange, iCloud, Local Address Book)

SMART FILTERS
○ Quickly find the contacts you need
○ Filter contacts by Company & Job title
○ Filter contacts by upcoming birthday & creation date

AVAILABLE IN 15 DIFFERENT LANGUAGES
English, Español, Français, Italiano, Deutsch, Português (Br.), 中文 (Simplified), 中文 (Traditional), 日本語, 한국어, Nederlands, Русский, Türkçe, العربية, עברית
Wright
Normally $3.99.
With Wright, anyone can create beautiful markdown documents and notes. The app features a beautiful and streamlined interface, designed for iOS 9 and the latest devices. Your words are instantly synced to all your iOS devices in real time.

Wright has the following features:
• Beautiful Markdown Styling
• Real time data syncing between your devices
• GitHub flavored Markdown (for code snippets)
• Organize your work into notebooks.
• Clean minimal interface.

Whether you are a seasoned writer or a beginner, give Wright a try. We think you'll love it
Showings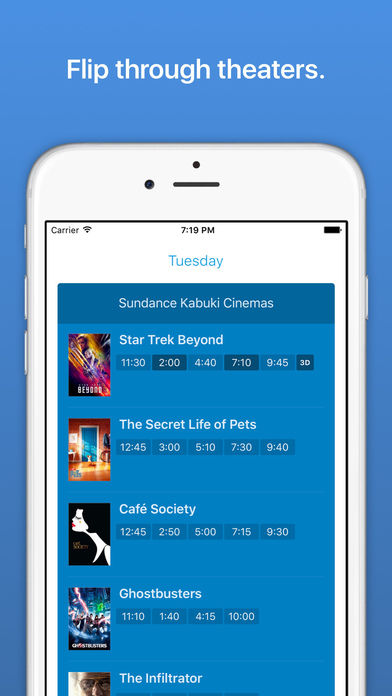 Normally $0.99.
Showings is the simplest, fastest way to find movie times.

Launch it. Tap a day. Flip through theaters (or hide ones you never go to). Tap on a movie for cast, runtime, Rotten Tomatoes score, and more.

That's it!
Users who try Showings love it:
— "Easy as 123! Probably the best movie showtimes app."
— "I've tried almost every movie app out there and this is my favorite. Other apps may do more, but I just love this app. :)"
— "I'll never need another movie showtimes app. Many apps claim to be simple and easy, but this actually is."
— "A must have for movie lovers."
— "Focused, simple, direct, and effective…. Ideal app.
---
Our deals and product reviews are picked by BGR's expert editors and team.

Follow @BGRDeals on Twitter to keep up with the latest and greatest deals we find around the web. Prices subject to change without notice and any coupons mentioned above may be available in limited supply.