If you purchase an independently reviewed product or service through a link on our website, we may receive an affiliate commission. Learn more.
September is finally here, which means plenty of change is afoot. The summer is effectively over, children and college students are going back to school, and Apple's new iPhone 7 and iPhone 7 Plus are about to be unveiled and then released. Of course, some things never change and you can count on us to show you the best paid iPhone and iPad apps on sale for free each day.
MUST READ: This is the new color coming to Apple's iPhone 7
These are paid iPhone and iPad apps that have been made available for free for a limited time by their developers. There is no way to tell how long they will be free. These sales could end an hour from now or a week from now — obviously, the only thing we can guarantee is that they were free at the time this post was written. If you click on a link and see a price listed next to an app instead of the word "get," it is no longer free. The sale has ended. If you download the app, you will be charged.
Bext Mail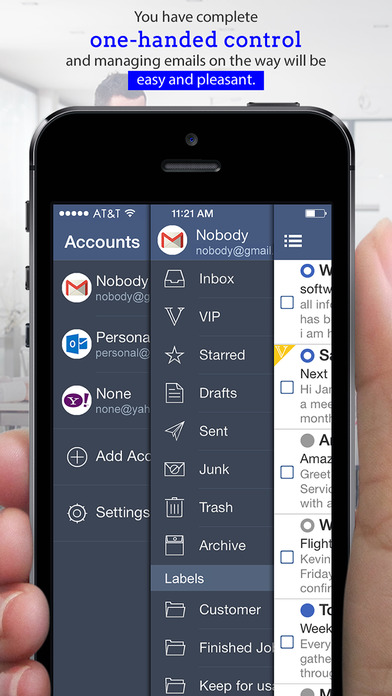 Normally $49.99.
Managing over 30 emails in minutes is becoming quickly, easily, and pleasantly. Bext focuses on improving efficiency when managing daily emails.

Work with popular email services like Gmail, Yahoo, Outlook.com, AOL, iCloud. Support push for Gmail in the current version. Managing emails in multiple accounts would never be a hassle work. Add them to Bext and manage all emails in one place.

Sender smart tag and VIP smart tag keep important emails easy to recognize. You would not miss any emails. Your Boss and Customer get no chance to blame for late response again.

AES encryption and auto erase* feature double protect your account data. No one can access your emails even if your iPhone gets lost or stolen. Just keep secure log in.
Bext makes your mailing experience go smoother and faster.
Features you won't miss:

> Cloud-Based auto configuration feature:

Without auto configuration feature, you have to seek help from your friends or send emails to mail client support to get help when adding new account. This will be bad experience for you.

Forget about complicated port numbers and server names. Add accounts easily with Bext's automatic account discovery.
> Strong Security:

We usually keep important information like Bank e-statements, Contracts, Purchase Orders and Invoices in emails.

These important emails will not fall into others' hands by using Bext even if iPhone gets lost or stolen.

Bext uses industry standard AES encryption to encrypt all your data.

Auto erase feature* in Passcode* is for extend security; no one can be access to your emails without your permission.
> Sender and VIP smart tag:

Spending much time to sort out important emails one by one would be much hard work. Have you ever try to find a shortcut?

Sender smart tag and VIP smart tag keep important emails easy to recognize in a fast way.
> Do everything by swipe away:

Swipe feature lets you feel perfectly natural and it makes you easy to learn, to use, to share and to do about everything. Just swipe to reach more actions.

You have complete one-handed control when using Bext and also managing emails on the way will be easy and pleasant.
> Assisting Touch:

Assisting Touch never blocks your words. You can drag it to anywhere and get more space to read.

You would not worry iPhone will slip down from your hand when performing the gestures that are not easy to reach.

Tap Assisting Touch to make everything easy to control.
Pokédex
Normally $0.99.
Pokédex is a fan-made Pokémon reference app for iOS and watchOS

Quickly scroll through all Pokémon in their National Dex order.

Sort by name, number, or type, and filter to search on your iPhone or Apple Watch.

Take a spin around the world of Pokémon with the Live Region Indicator.

Always know which types trump which Pokémon with quick Weak and Resistant references.
Face Cutout Pro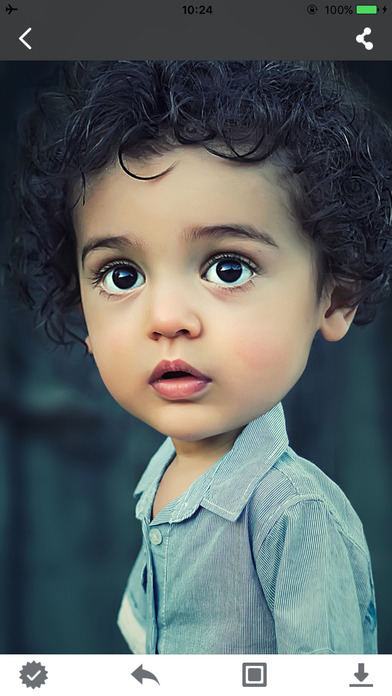 Normally $0.99.
Face Cutout,a funny cutout app with simple interface and design.

======== FEATURES ========
• Cut and paste easily!
• Cut out and adjust any shape you want!
• Lots of backgrounds and stickers to choose!
• Enlarge the head to make a cute image!
• Create amazing photos!
• Share on Instagram, Facebook, Titter instantly!
********
Now, give full play to your imagination and create your own masterwork!
Drop Flip
Normally $1.99.
Drop Flip is a delightful game chock-full of silly physics contraptions! Move, flip and manipulate obstacles of every shape and size as you accomplish the not-so-simple task of dropping a ball into a bucket.

– Over 100 crazy fun levels ranging from easy to near-impossible
– Complex gameplay wrapped in colorful, minimalistic visuals
– Joyful music with catchy sound effects
– Game Center leaderboards and achievements
– Attempt to get a "Ball-in-One" or "Ball-in-Two"
– Synchronize progress across devices via iCloud
– Made for absolutely everyone!
Stream
Normally $1.99.
Stream was created to give you a seamless listening, managing and syncing cloud music experience. It allows you to create a personal streaming service with cloud storage like Box, Dropbox, Google Drive, OneDrive and Yandex.Disk to save space on your device and have access to all of your music.

How it works?
Upload all music to your favourite cloud storage then use Stream to connect and enjoy your music anywhere.

Add your music to your device without iTunes, easy and fast using local WiFi transfer or download music to your iPhone to play it without internet (Offline mode). It's a multi-cloud system therefore you can stream lists of music regardless where they are stored.

Access your favourite music across all your devices: iPhone, iPad, iPod library, Box, Dropbox, Google Drive, OneDrive, Yandex.Disk and your computer. Stream your music with in advanced and powerful media player.
App Features:
– Full iOS9, iPhone 6 and 6 Plus Support!

Music player:
– Full featured media player
– Sleep timer
– Lock screen playback controls
– Background music playback
– Equalizer with BassBooster
– Over 20 realistic EQ presets
– Stylish audio Visualizer
– Fine scrubbing
– Album cover art

Playlists:
– Create your own playlists

Media Library:
– Import music from your iPod library
– Tabs for Songs, Albums, Artists

Manager:
– Wi-Fi Transfer
– Download and upload music, pictures, archives from
– Box
– Dropbox
– Google Drive
– OneDrive
– Yandex.Disk
– Move, rename or delete tracks & songs
– Search by artist, title, album
– Create and manage folders
Get 'Em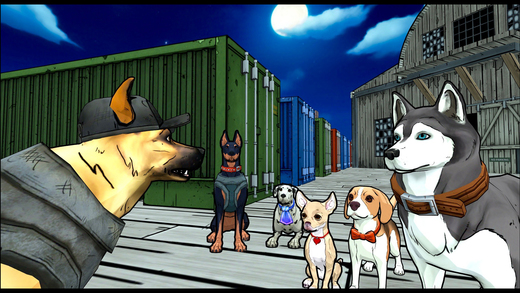 Normally $0.99.
***** COMPATIBILITY: IPHONE 5/5S/6/6S/SE, IPOD TOUCH 6, IPAD MINI 2/3/4, IPAD AIR 1/2, IPAD PRO (PLEASE DON'T DOWNLOAD IF YOUR DEVICE IS NOT LISTED. GAME WILL ONLY WORK FOR APPROVED DEVICES. GAME WILL CRASH AFTER TUTORIAL FOR ALL DEVICES THAT ARE NOT LISTED) *****

Get 'Em is an action packed, first of its kind, open world free-roaming video game! Play as superhero crime fighting dogs, on a mission to track down the city's most ruthless gangster, save their dognapped friend, and make the police K9 unit! This is not your typical game APP. Get 'Em is a full-fledged video game, made for mobile devices!

After Leila, a helpless Yorkie is dognapped, three best friends come together to find out what happened. You can start the game by picking one of 3 characters. Are you going to be Pump, the resilient Doberman, Bentley, the fierce Chihuahua, or Marley, the kind Beagle? As you accomplish more missions and get closer to tracking down the city's mob boss, you meet and unlock more dogs along the way! Not only can you play as many different dogs, but you can customize each dogs outfit, and enhance their powers!

You have never played a game like this before! Get 'Em is fully indie-made, and will feature many different styles of gameplay, which will definitely tailor to everyone. Have you ever wanted to be an animal, in a big city? Have you ever wanted the ability to play a 3D cartoon or comic book like a video game? If you like first person games, guitarhero-style games, third person games, infinite runner games, top-down games, and open world games, Get 'Em is for you! If you love challenging games, dogs, action, adventure, and crime fighting, Get 'Em is for you!

**** NOTE FROM THE CREATOR ****
When I made this game, I wanted to create a game that all ages could play. Something that would be fun and cool for everyone. I wanted to eliminate blood and gore, heavy violence, and release something that was positive and up lifting. There are enough violent games out there. It was time for a new type of game that simply doesn't exist. However, this game does have very minimal cartoon/fantasy violence towards dogs and humans, but it's for a specific reason. I wanted to show and highlight what an actual crime-fighting K9 could endure. The game was never made with the intention to glamorize harming dogs as "cool" or "fun". The only intention of this game is to provide the world with something new, fun, and creative. I'm happy and proud to release this game to the world, and I hope you all will enjoy it! I thank you in advance for your purchase, and I look forward to bringing you more amazing content soon!
PlayTube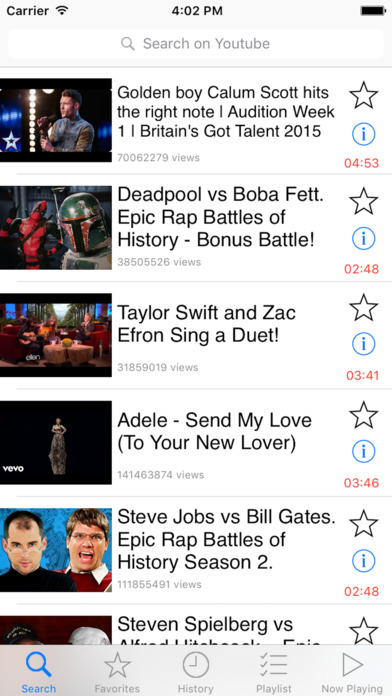 Normally $2.99.
Use YouTube as music player:
– View history of watched videos and make favorites list
– Login with YouTube and play your playlists
– Set a sleep timer
– Skip songs with headphones controls
– Double Tap on video to zoom in and out
– Enjoy Dynamic TOP 100 Playlists = changes every day.
Need to say more? Thank you for all the reviews, good and bad. We read them all.* Playtube complies with YouTube terms of service and does not allow downloading videos or playing in background.
Mic'd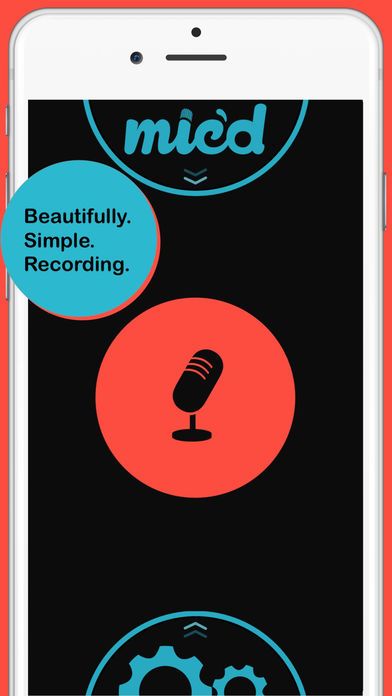 Normally $1.99.
"Best New App" – Apple

Mic'd is the beautifully simple recording app that was made with the Apple Watch in mind. We cut the clutter so that nothing stands in the way of you and the recording you're about to make.

* Record on both iPhone and Apple Watch
* Playback on both iPhone and Apple Watch
* Use your watch as a remote to control iPhone recording and playback directly from your wrist.
* Share your recordings with just a few taps
* Many ways to begin recording in a snap. Glances and complication support on Apple Watch and 3D touch to record on iPhone.

Mic'd for iPhone stands alone as a recording gem. Add to that the functionality of the Apple Watch, and the things you can accomplish are limitless. Never again miss the moments in life that matter most. Happy recording.

Here's a bit more detail…
Mic'd does not need the watch at all. It works just wonderfully on it's own. If you do have a watch, however, then from your wrist, you can tell your iPhone to start and stop recording. Then you can tell your iPhone to playback those recordings.
So many fun things to do when using your watch as a remote. But the watch is also a great standalone device. You can record and playback audio without even having your phone around.
If you just want to know if your phone is recording or paused, just glance at your watch. Then start or stop it again with a tap.
DailyArt PRO
Normally $4.99.
Every day get inspired by beautiful, museum-like art masterpiece and read story it hides. Explore over 1000 masterpieces in the Archive, add them to your favorites, search for artists and paintings. Use it on your iPad and iPhone. According to Time Magazine, VentureBeat and Mashable, DailyArt is a must-have app for all art lovers.

Do you want to know why van Gogh cut off his ear? Or who is the lady on Picasso's portrait? How Jackson Pollock created his paintings? Open DailyArt and find out.
Download now the PRO version of the app with no ads, no boring content, just pure art with shiny features:

* Explore over 1000 masterpieces in Archive
* Search through the Archive for your favorite artists and paintings
* Create the gallery of your own personal favorites
* Use the app on a big screen on your iPad

Join the community of over 350.000 art lovers, for whom DailyArt is something that enlightens their day, every day. Just check out some of our 3000 App Store reviews:

– "Fantastic app that delivers historical and present artwork on a daily basis. This app pays for itself many times over." – CZee0411, March 2015

– "This is truly my favorite app. Mechanically it is flawless. The app is well written, attention to grammar and spelling is impeccable. Educationally, it is outstanding. Every single time I use it I find something else magical about it. It is intuitive, thought-provoking, and satisfying. – MisChief65, March 2015

And what media says about us:

– "Even if you already know the work, you may not know all the fascinating details the app serves up on the backstory of the art." – Victor Luckerson, Time Magazine

– "DailyArt is your daily dose of classic paintings, serving up a proverbial shot of espresso to awaken the inner culture vulture in you (…) One of the best 12 educational apps of 2012″ – Paul Sawers, The Next Web.

– "With its superb images and informative biographical blurbs, DailyArt is perfect for those looking to add some culture to their day." – Kelly Hodgkins, TUAW

Learn something new about art every day – you just need two minutes. Download your espresso shot of art, for free – with no ads, just pure art.
Poke Sonar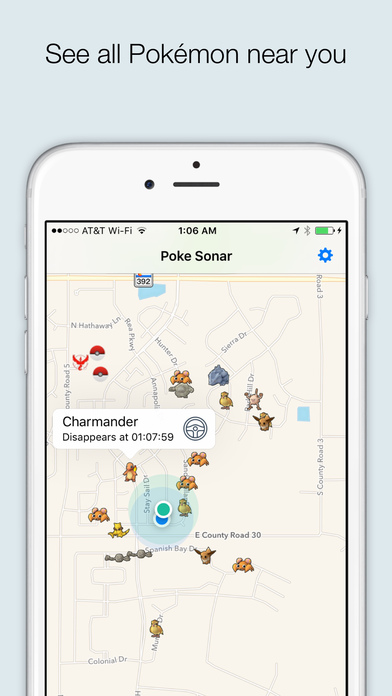 Normally $0.99.
NOTE: This app never makes a direct connection to the Niantic servers. This means it is 100% impossible to get banned for using this app.

Everyone is striving to get the best Pokémon on Pokémon Go. Now you can finally beat your friends with Poke Sonar!

Poke Sonar automatically searches for all Pokémon near you and tells you their exact, real-time locations. This information is received directly from databases meaning it is ALWAYS accurate (this data is NOT crowdsourced).

Poke Sonar has no associations with your personal Pokémon Go account meaning it is impossible to be banned from using this app.

Poke Sonar allows you to search wherever you want and doesn't limit you to the amount of Pokémon that it searches for. It searches a 10 "step" radius around you and alerts you of any nearby Pokémon.

You can tap on the Pokémon to get information about when they are going to disappear and even get directions to them using Apple Maps.

If you are tired of seeing common Pokémon you can filter them out with the "Filter Common Pokémon Setting". Additionally, if you want to be alerted when one of your favorite Pokémon are detected, you can add them in the "Favorite Pokémon" setting.

NOTE: Poke Sonar is not affiliated with the Pokemon brand, Niantic, or Nintendo. This app is a third party.
RGBY Challenge
Normally $7.99.
A simple addictive mini game that will train up your brain power!

Tap the right color (according to the text).

Easy to learn, not so easy to master!
---
Our deals and product reviews are picked by BGR's expert editors and team.

Follow @BGRDeals on Twitter to keep up with the latest and greatest deals we find around the web. Prices subject to change without notice and any coupons mentioned above may be available in limited supply.