Today's list of paid iPhone and iPad apps on sale for free is easily our best list of the week so far, and not just because it's also our biggest. We've got some fantastic apps for you today headlined by fan favorite Magic Launcher Pro. There are plenty more gems to be found as well, but you'll have to hurry because these sales could be over at any time.
DON'T MISS: Under no circumstances should you buy a Galaxy Note 7
These are paid iPhone and iPad apps that have been made available for free for a limited time by their developers. There is no way to tell how long they will be free. These sales could end an hour from now or a week from now — obviously, the only thing we can guarantee is that they were free at the time this post was written. If you click on a link and see a price listed next to an app instead of the word "get," it is no longer free. The sale has ended. If you download the app, you will be charged.
Magic Launcher Pro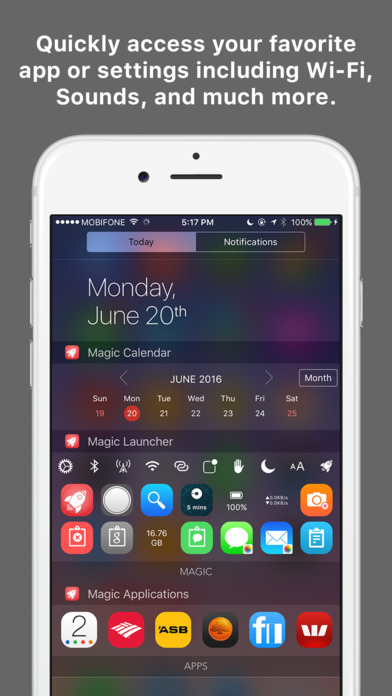 Normally $2.99.
Magic Launcher is the only Today Widget App Launcher you will ever need, with the ability to launch more than 100,000 apps and actions from the Today Widget in the Notification Center it makes using your iPhone or iPad even easier! Launch calls, texts and more with your friends in one swipe and tap with our Magic Contact launchers and our Quick Access actions allow you to manage your phone settings with a tap of a button.

Features Include:
– Unlimited capabilities for launching apps and actions with more than 100,000 apps including all top apps such as Facebook, Instagram and Snapchat all in your Notification Center
– Design your own Launcher layout including modifications for icon size, text and shape
– Magic Contact allows instant contact via Call, Messages (SMS), FaceTime, FaceTime Audio, Mail and Telegram!
– A huge set of Magic Launchers including Google Search, Wiki Search, Weather, Clock, Clipboard search, Clipboard clear, automatic Tweet/Facebook post latest photo, Battery monitor and much more!
– Manage Settings, quickly turn on/off WiFi, 3G, Bluetooth, Location services and more
– Widget Scheduling allows you to automatically show & hide widgets depending on time or location
– Have multiple Launchers for various functions
– Universal app works on iPhone and iPad with support for iOS 8, iOS 9 & 3D-Touch
– iCloud Backup and Restore
– Multiple language support
– Request additional apps via our request form
– And so much more…
Battery Max PRO
Normally $2.99.
Battery MAX new generation battery app that helps you to understand how maximize your battery life, reduce battery drain, and use your iPhone, iPod, and iPad longer.

It also comes with a an extra set of awesome features and system information that helps you get the most out of your device.

►►► KEY FEATURES ◄◄◄

► How to make your battery work longer?
● just tap one of the main settings button 3G / WiFi / Bluetooth / Airplane Mode / Data Transfer / GPS / Auto Lock / Brightness and find out how much time will you get over
● use most practical battery tips to maximize your battery life
● see exactly how much power you have for different activities
► 3 step full cycle charge process, fully automated for best result!

►► Battery Charge Status
● Current battery charge level displayed in 1% accuracy
● Time limit till next charge log – 1 min. increments
● Main device settings monitor 3G / WiFi / Bluetooth / Airplane Mode / Data Transfer / GPS / Auto Lock / Brightness
● Tap the setting button and find out how much time will you get over if you change the setting

►► 3 Cycle Charging
● 3 step full cycle charge process, fully automated.
● Fast charging – up to 80%
● Normal charging – up to 100%
● Trickle charging – over charge prevent
● Plug-and-Go: just plug in your iPhone / iPod / iPad

►► Background Operation
● runs in background while you use other apps
(iPhone 5S, 5, 4S, 4, iPod 5 all iPad models )
● works even if you lock the device.

►► Device performance
see exactly how much power you have for different activities:
● phone calls
● 3G internet
● WiFi internet
● take photos
● music player
● video player
● 2D games
● 3D games
● video recording
● books reading
● standby mode
● bluetooth mode
● video phone
● voice mode
● GPS navy
● on-line video
● LED tourch
● FaceTime
● Siri mode

►► Processes and CPU monitoring
● list of all running processes with detailed information about each of them including process name, run time, priority and PID

►► Device information
● CPU usage updated in real time mode
● Memory usage updated in real time mode
● Storage information
● WiFi information
● Carrier information
● Hardware information
● Basic information

►► Useful Tips
● Stand by tips
● Video tips
● Audio tips
● Talk tips and etc.

We collected & filtered the most practical battery use tips into a visual library of clear instructions. It will guide you through the do's and don'ts of battery use.
You can extend your battery life just by reading & implementing these!

Tested & Approved on all Apple product models:
● Supports iPhone, iPod and iPad, all models.
● Runs in the background on iPhone 5S, 5, 4S, 4, iPod 5 all iPad models
● Tested & certified on iOS 7.0 and up, including the new iOS 7.1

►► Download Battery Life+ and discover many other cool features!
Camera7
Normally $0.99.
Camera7 is an amazing camera app that offers the same effects of the reported dual-lens camera of the upcoming iPhone 7. With this app, you can add impressive new features to your older generation iPhone's camera and take stunning pictures. Why wait for iPhone 7 to get a brand new experience of mobile photography?

– Use two varied focal lengths simultaneously and capture striking photos or videos.
– Focus area can be enlarged by dragging.
– Easily adjust the focal length with just a pinch from 2x to 4x.
– Ability to individually customize the display size of all parts.
– Works fine on all iPhone, iPod Touch and iPad.
noPhone Hour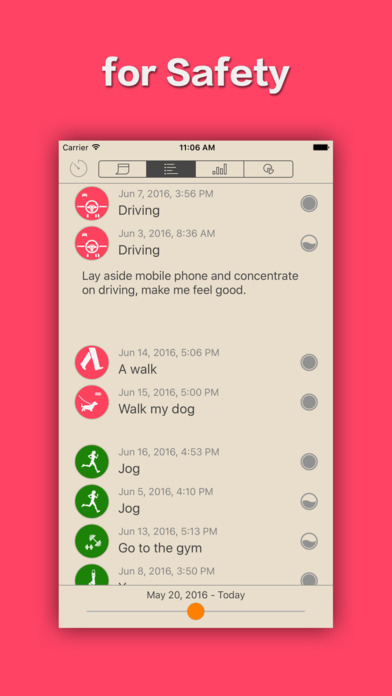 Normally $0.99.
There are so many things more important than mobile phone in our lives. So, when necessary, please lay aside it and concentrate on what you are doing.

・ This app encourages you to lay aside mobile phone and concentrate on what you are doing. You can set the time (one or half an hour), and briefly record what you've done at the end of the time. Day by day, will cultivate healthy habit of using mobile phone.
・ No limit to the functions of mobile phone, such as calls and texts. Putting your phone on silent mode is a good suggestion during the "noPhone Hour".
・ There are six themes, with the growth of the "noPhone Hour" number, one by one to unlock.
・ With iCloud, it's easy to transfer your data to an new iPhone.
・ No ads.
ACDSee Camera Pro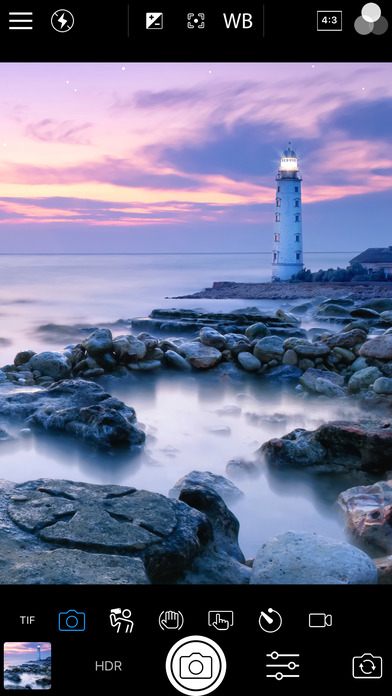 Normally $4.99.
ACDSee Camera Pro lets you harness the full power of your device's camera.

RAW Support
Shoot RAW on capable devices and write captured photos in DNG format.

Lossless TIFF/PNG
Write captured photos in lossless TIFF or PNG format, or choose one of three JPEG quality settings.

Manual Controls
Precisely control exposure, focus and white balance, including a custom white balance preset. Real-time overexposure and underexposure visualization.

Shutter Priority Mode
Set the shutter speed and ACDSee Camera Pro automatically chooses the ISO for proper exposure.

Selfie Mode
Look your best with skin smoothing and lightening, plus a front-facing torch/flash for low light situations.

Real-time Effect Filters
Choose from 24 effects including high quality black & white, Orton, film grain, halftone, and various color tone filters.

Real-time Adjustments
See brightness, contrast, vibrance, sharpness, clarity, skin tune and vignette adjustments in real time and add additional noise reduction during capture.

Exposure Bracketing
Capture three exposures at once at different exposure levels.

HDR Fusion
Combine three shots taken at different exposures to create a single image with high dynamic range, with manual override of composition parameters.

Flash Fusion
Combine a naturally-illuminated capture with a flash-illuminated capture.

Video Mode
Capture those special moments with video and apply filters and adjustments in real-time.

Flash Modes
Choose from six flash modes: Off, On, Auto, Torch, Torch & flash, and Flash Fusion. All modes work with either the rear-facing or the front-facing camera.

Touch Focus and Exposure
Touch to select focus and exposure point. For more precise control, independently select focus and exposure points.

Lockable AF, AE and AWB
Independently lock focus, exposure, and white balance.

Cropping modes
Crop before you shoot to square, 4:3, 3:2, and 16:9 aspect ratio. Independent settings for front and rear cameras, still photo and video modes.

Level Indicator
Compose your shots with precise alignment using a dual-axis level indicator.
Remoter VNC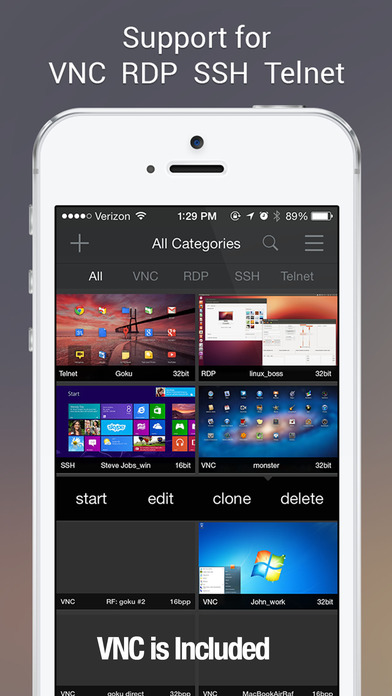 Normally $0.99.
● Full resolution support for the iPad Pro ●

●● SSH Key import via clipboard added, SSH on El Capitan Fixed ●●

● ● Brand new redesigned interface – Optimized for iOS 9 and 10 ● ●

● ● The only Remote Desktop client you'll ever need! ● ●

●NOTE● This is not a Lite version, it's FULLY working for just $3.99 (Regular Price) (Only extras beyond VNC: like RDP, SSH and Telnet are in-app purchases)

● If you're looking for an all-inclusive version without in-app purchases, please go to Remoter Pro (See icon link to the left) Remoter Pro doesn't replace Remoter VNC: http://fb.me/1GJZ7D5nC ●

●●●●● LifeHacker.com ●●●●● says: "Remoter, (…) is currently on sale and is a pretty feature rich VNC app. (…) Setting things up is as simple as entering your VNC information and pressing connect. Remoter gives you just about every option you'd need in a VNC client"

●●●●● "A great multipurpose tool for managing your machines. I can't even count the number of times this little app has saved the day when I'm stuck in a meeting and can't get to a terminal to check on things. Nothing else on the App Store that I tried even came close — this app does everything and it does it all better than the competition" JG401 v3.8.6 Dec 2012 USA

●●●●● "There are a lot of other VNC apps that cost a LOT more than this app, and (IMHO) they aren't as good. I use it to connect to Linux and Windows computers on my network. It has never crashed and has a low memory footprint. I recommend this app to anyone looking for an easy, good, and affordable VNC client." binaryloop v3.8.6 Mar 2013 USA

●●●●● "Use it all the time from my iPad to control all my macs, ESP the entertainment center. Also use the Mac version, as 2 of my Mac minis are now headless. When I want something on the entertainment center iMac, the first thing I pick up is the iPad and the remoter app" Bruce Funk, v3.8.6, May 2013 USA

●●●●● "Best VNC I've tried: Best UI, support for WOL. At this price, a give-away. Very rarely crashes, seems pretty stable. Speed over 3G acceptable" frog_fiddler v3.8.6 Mar 2013 UK

●●●●● "Fantastic, it just works Reproduces full mouse functionality on a touch screen 1/8 the price of my previous client and 10 times the functionality If you want a VNC client you will be delighted with this product" Polypsychic v3.8.6 Feb 2013 UK

● ● ● ● ● ● ● ●
Remoter is intuitive and very easy to use! Support is available at http://remoterlabs.com

Feature Highlights:
● External Keyboard support
● Compatible with Mac Screen Sharing, UltraVNC for Windows, VNC on Linux
● iPhone, iPad and iPod Touch! Buy once, run on all your devices! iOS 7.0 and up!
● Support for sound/music redirection from your Mac and easy setup without port-forwarding / dynamic DNS with RemoterFusion add-on
● Support for RDP (including Windows 10!) (and secure NLA), SSH and Telnet, VNC over SSH, RDP over SSH, and arbitrary SSH port tunnels via In-App purchases
● Advanced URL invocation system (see http://goo.gl/QvJZ1)
● Virtual TrackPad allows for precise and intuitive control! right-click, dragging and scrolling! Four trackpad modes (New: thumb friendly trackpad)
● SSH public-key authentication with SSH Key manager (import, generate, email, copy to/from clipboard your SSH keys)
● Support for recording and running Macros!
● UltraVNC MS Login Support, Server-Side Scaling and Multiple Monitor support
● Wake-on-Lan Support
● Bonjour and NetBIOS computer discovery
● Supports BOTH Landscape and Portrait orientations
● Intuitive Pinch to Zoom and drag to scroll. Also presets: "Fit Height", "Fit Width" and "1:1"
● Special Keys: Including: Esc, Tab, Alt, Up, Down, Right, Left, PageUp, PageDown, F1..F12, Control-Alt-Delete, Command, Windows-key, etc
● Fullscreen mode
● Clipboard synchronization (Paste is universal, but copy requires server support)
● Backup and Restore your sessions to/from Dropbox with the CloudSync Manager!
Sticker Sample Pack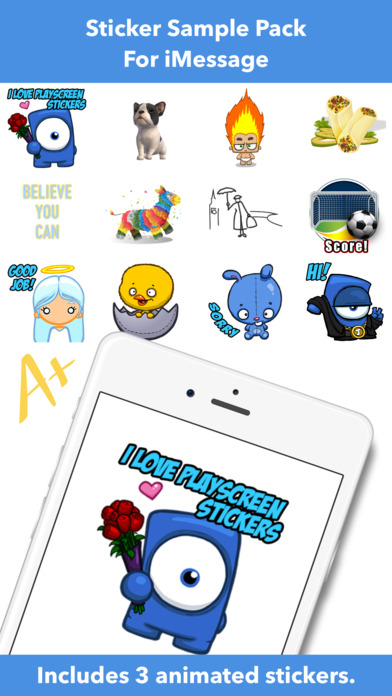 Normally $0.99.
Who loves Stickers? We love Stickers! And if you love Stickers you'll LOVE our Sticker Sample Pack.

Sticker Sample Pack contains some of the best stickers from PlayScreen, from Animated Puppies to Blockhead Babies, there's a lot to choose from in the Sticker Sample Pack!

* Stickers from our most popular sticker packs.
* Food and Drink, Animated Puppies, Motivational Phrases and more.
* Smiles guaranteed.

Get your Sticker Sample Pack today!

WE ARE SERIOUSLY COMMITTED TO YOUR SATISFACTION.

Please contact us with any suggestions or problems, email us at help@playscreen.com

We value you as a customer. Do not hesitate to let us know about your experiences with our games. Thank you.
50 Shades Dog Stickers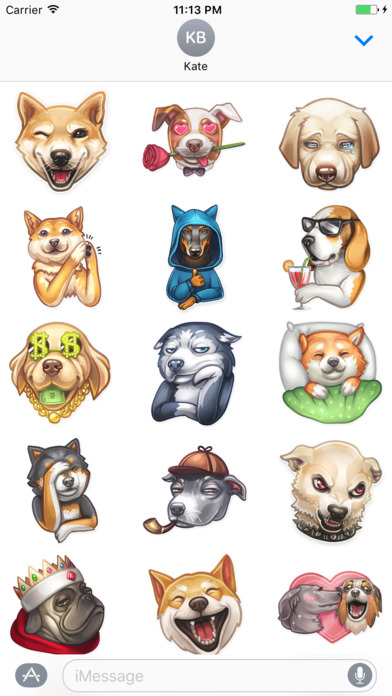 Normally $0.99.
Tired of sending boring text messages?
Make your chats amusing with 50 shades Dog Stickers.

FEATURES:
● Pack of 30 stickers.

● Buy once, FOREVER fun: You'll have all you need, NO additional pay, NO In-app purchase!

● Easy to use! Tap the face you want, DRAG & DROP the sticker into your message.

● All images have been optimized for retina display and to perfectly fit into your SMS bubbles.

———————————————————
Contact us:
● Website: http://twitter.com/bncstudio
———————————————————

Tips on installing stickers:
• To access iMessage apps, compose a new iMessage to a friend and tap the iMessage App Store icon alongside the compose field.
• Tap the four oval icon on the lower left corner to open the app drawer. From there, tap the plus icon labelled 'Store' to access the iMessage App Store.
• In the App Store, tap the Manage tab in the top right to add your purchased apps to your app drawer.

How to use stickers:
• TAP a sticker to add it to your message thread
• PEEL & PLACE stickers on top of message bubbles or photos, just tap, hold and drop!
• LAYER stickers over each other in conversations in iMessage
• SCALE & ROTATE stickers by using a second finger before you place it on a bubble
Download 50 Shades Dog Stickers
CTD Critter Collection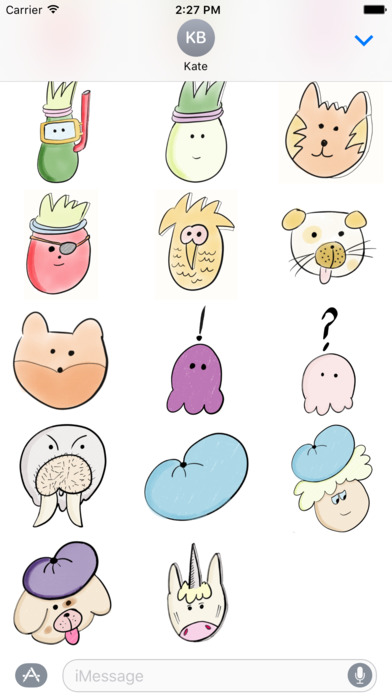 Normally $0.99.
Set of critters, both animal and vegetable, to spice up your conversations. Now with added walrus and unicorn bounty.
Download CTD Critter Collection
30 Minutes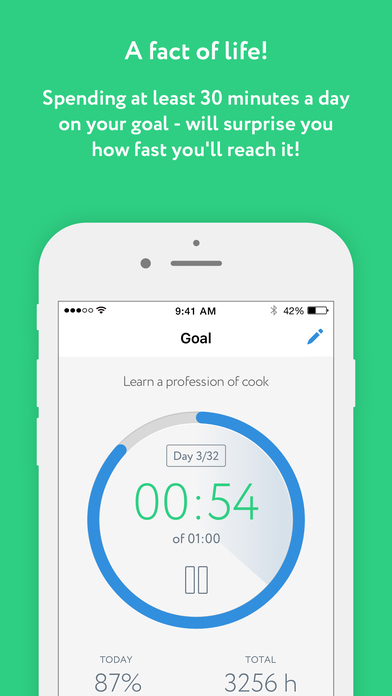 Normally $0.99.
30 Minutes App is based on the idea that your dream will come true very soon if you spend at least 30 minutes a day on it.

Goals achievement turns into an exciting game where you choose your prizes yourself.
30 Minutes App is set so that only one goal can be active in one period of time. This peculiarity will help you to set priorities and define what is the most important for you in the present stage of your life.

OPPORTUNITIES:
– You can set amount of days for each goal and decide how much time – during a day you can spend on it.
– User-friendly timer showing how much time you have spent on your goal today.
– Detailed statistics of each goal.
– Synchronization with iCloud.
– Flexible setup of reminders and notifications.

We plan to add lots of many other improvements and cool opportunities to the app. Watch for updates!
Motion Robot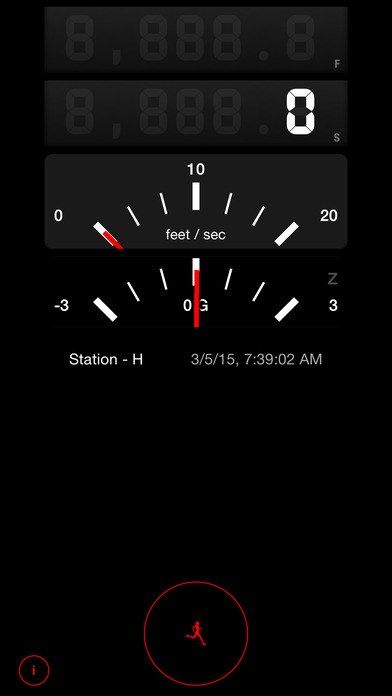 Normally $4.99.
Motion Robot measures the running speed of your body like a speedometer does it for a car.

Use it to measures your running speed.*

It also keeps the total distance you traveled.
Note:

Motion Robot does not use battery-depleting GPS chip to calculate your speed.

Motion Robot is battery optimized to last full 7 days of daily use from a full charge.
Thunderspace 5k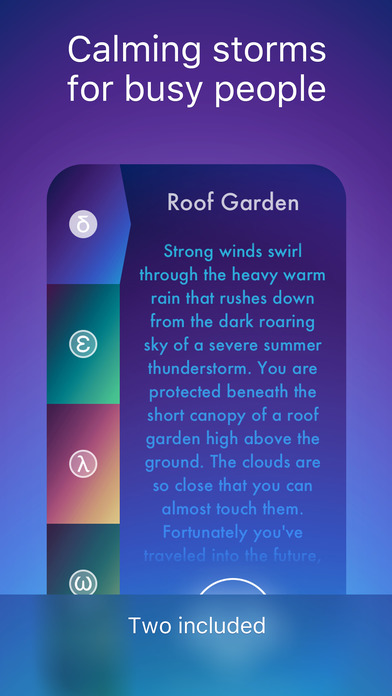 Normally $2.99.
During the day, Thunderspace won't let you focus on all the noise around you. And at night it will make you very sleepy.
******

We can't calm the storm. But the storm can calm us.

Join us, over 1,000,000 relaxed Ladies and Gentlemen who immerse ourselves in realistic thunderstorms any time we wish to relax, focus, sleep or meditate.

Join the Thunderspace revolution and experience the great benefits Thunderspace will bring to your busy life.

Thunderspace's spectacular 3D audio sound field reproduction technology delivers a realistic, high-quality open space sonic ambience over regular stereo headphones. How so? Think 3D glasses for 3D film. Left eye, right eye. Your brain combines these two images into a 3D image. The same principle works for sound: Left ear, right ear. Thunderspace audio is biomimetic: It reproduces the ambient sound field exactly the way you hear. As if you were there. With interaural time and level differences. The storm rumbles high above you, and the rain falls around you. Once you experience the transportive sonic ambience, you will never again want to go back to simple stereo.

Precisely synchronized lightning flashes, frequent updates with new premium quality thunderstorms, a carefully crafted user interface, and highest quality recordings from Emmy-award winning nature sound recordist Gordon Hempton separate Thunderspace from all other relaxation apps.

Thunderspace teleports your mind to a place far away from stress. Far away from the noise. So you can focus on your work, sleep better and relax.

Film* and audio demo on http://thunderspace.me

*Built a set in Hollywood to make it rain in an apartment.
≈ Revolutionary ≈
"I could hear it coming from hundreds of feet away." — Carmel Deamicis, PandoDaily

"Thunderspace takes relaxing to a whole new level." — Gannon Burgett, The Industry

"It really is impressive." — Dave Caolo, TUAW

"A lot of care and attention has gone into building this." — Paul Sawers, The Next Web

"It is absolutely like having your personal slice of heaven." — Christine Chan, AppAdvice

"Idiotically gimmicky or incredibly effective? If it's possible to be both at once, Thunderspace has done it." — John Pavlus, Fast Company
≈ Features ≈
+ Psychoacoustic 3D audio for regular stereo headphones.
+ Two fantastic thunderstorms included.
+ Additional storms available via In-App Purchase.
+ Frequent updates with new thunderstorms.
+ All storms available in a bundle.
+ Utilizes the flash to simulate lightning. Flashes the screen on iPad.
+ Energy efficient.
+ Global storm sync to an atomic clock. What you see and hear is what everyone else sees and hears.*
+ Relax with many people in one room. In sync.*
+ Beautiful audiovisual experience.
+ Universal app: Runs on iPhone, iPod touch, and iPad.
+ Restore your purchases to all your devices.
+ iOS 9 Ready.