We've got one last list of paid iPhone and iPad apps on sale for free to share with you this week, and it's a good one. Well, it's not quite as impressive as yesterday's list since so many awesome apps went on sale on Thursday, but you can still grab a few of them without paying if you head back to that post to check them out. If you want a fresh batch of apps, you'll find it below.
MUST SEE: iPhone 7 Plus vs Google Pixel speed tests: Closer, but Android was still crushed in the end
These are paid iPhone and iPad apps that have been made available for free for a limited time by their developers. There is no way to tell how long they will be free. These sales could end an hour from now or a week from now — obviously, the only thing we can guarantee is that they were free at the time this post was written. If you click on a link and see a price listed next to an app instead of the word "get," it is no longer free. The sale has ended. If you download the app, you will be charged.
dB Decibel Meter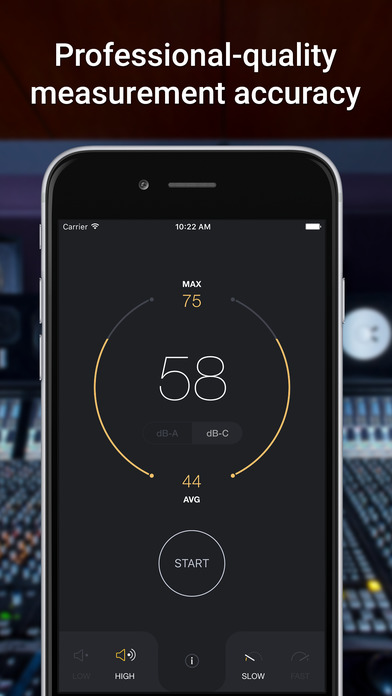 Normally $1.99.
dB Meter in your pocket.

Sound level meter with exclusive accuracy of measurements. Calibrated with professional high-precision decibel meter.

Please note that dB Meter – lux decibel measurement tool app is not a replacement for a professional device and should be used for private purposes only. It provides a simple way to measure audio volumes in your environment.

Features:

– Full support for iPhone 6s and iPhone 6s Plus.

– Unique and attractive design.

– Exclusive simplicity and convenience of use .

– Highly accurate measurements.
Have any questions or suggestions? Write to us: support@lspapps.com

DB Chart
150-160 dB = Eardrum rupture

140 decibel = Aircraft carrier deck.

130 dB = Jet take-off (100 meters), gun blast at close range.

120 dB= Human pain threshold, loud rock concert.

110 decibel = Serious hearing damage if sustained for more than 1 hour.

100 dB = Serious hearing damage if sustained for more than 8 hours.

90 decibel = Likely hearing damage if sustained for more than 8 hours.

80 decibel = Potential but unlikely hearing damage if sustained for more than 8 hours.

70 dB = Just annoying, but probably safe.

60 dB= Typical conversational volume.

50 dB = A quiet, library conversation.

40 decibel = A whisper.

30 dB= Barely audible sound.

20 decibel= Threshold of human hearing.
MovieSpirit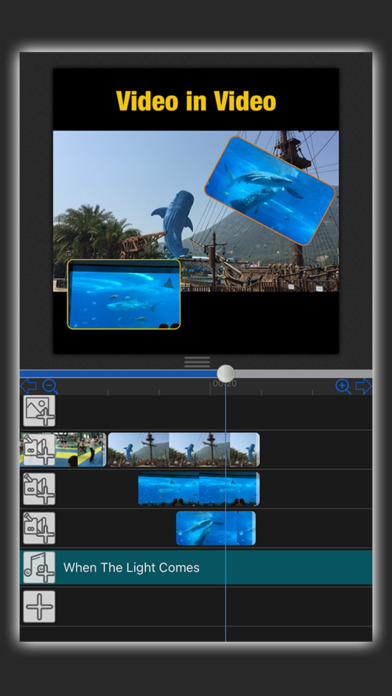 Normally $1.99.
Do you want to make your own movie?
Do you want to be a director, producer, starring…?

In MovieSpirit, these characters can be done by you!

Through MovieSpirit, You can combine all media elements such as video, photo, music, text and voice with your creative ideas. What's more, you can add various effects to them(scene switching effects, text animation, etc).

Super function

– Import gif/video/photo/music from computer for editing through Wi-Fi without iTunes
– Add multi-layer video (video in video effect)
– Add slow motion/fast motion effect to video
– Add text (Expression icon can be added, too)
– Record voice
– Add music
– Various scene switching effects
– Various video/photo filter
– Painting directly on the movie
– Create and share movie to Instagram, Youtube, Vine, iCloud, Facebook, etc
Monster Stunts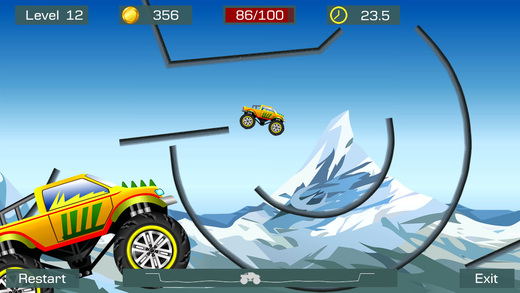 Normally $1.99.
*****
Support Challenge Mode!
Challenge with the best player all over the world!
*****

Monster Stunts – A stunt monster truck racing game. Drive the monster truck through the tracks as fast as you can to get rewards. Rotate 360 degrees to get more coins. Please be careful, don't hit the ground, then would crash the monster trucks. Get more rewards to earn more coins. Unlock more monster trucks in shop.

How to play:
* Drive by pressing on the right or left side of the screen.
* Tilt the device to control the monster trucks.

Features:
* Extremely fast and addictive gameplay
* 70 levels with more to come
* 10 monster trucks with more to come
* Game Center support
* Rotate 360 degrees to get more coins
* Universal (support all iOS devices
iSchool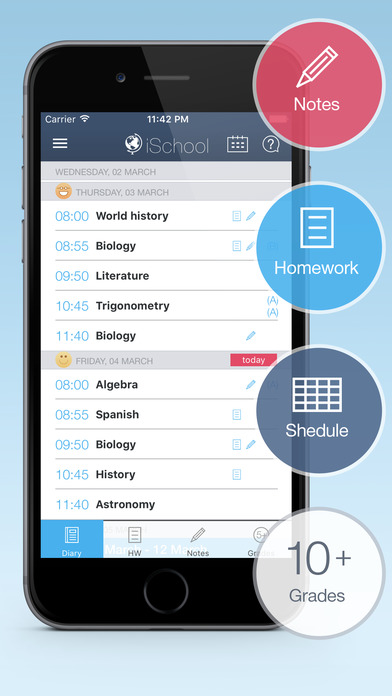 Normally $2.99.
i-School is a study organizer and Timetable Schedule Planner, both for schools and universities. Very minimalistic but has everything you need. Convenient class and study-schedule, textbooks, homework and notes are attached to classes; homework notifications, grades, grade's average. Take a pictures or use voice recording as a note. Very simple. Very useful.

With i-School you can:

– Download your favorite textbooks and attach them to the classes;
– Keep track of your study Timetable Schedule, make audio and text notes during your classes
– Track your tasks – homework, assignments and get notified in advance about deadlines
– Keep your grades, compute a grade average by semesters and overall
– Share you homework through the social networks or bluetooth interface
Pumpkin Halloween Sticker for iMessage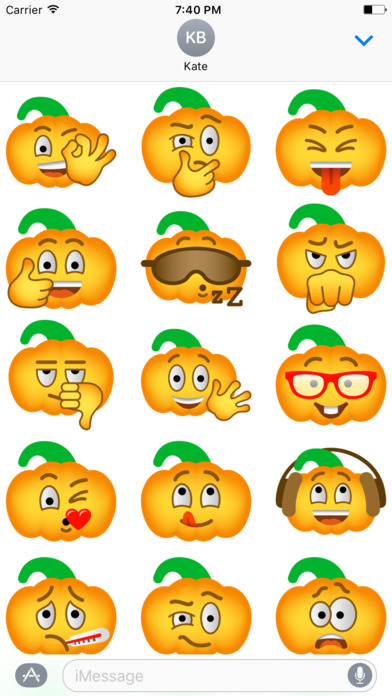 Normally $0.99.
THIS IS HALLOWEEN!!

It's time for scares, It's time for screams!
Time to indulge in sweets, watch horror movie marathons, cook pumpkins, wear scary or sexy or both costumes, experiment with makeup, party like tomorrow is the end of the world, color everything Halloween!!
And don't forget your phone!! Everything so colorful, fun and spooky compared to boring texts and emails? Do you want a more special, personalized and expressive form of communication? This APP IS WHAT YOU NEED to add a special touch to our messages! Add some personality to your messages, spice up your chats by adding high quality emojis and stickers to them.
Huge selection of monsters, characters, zombies, skeletons, pumpkins, witches and potions to choose from!! !
HAPPY HALLOWEEN!

Halloween, or Hallowe'en (a contraction of All Hallows' Evening), also known as Allhalloween, All Hallows' Eve, or All Saints' Eve, is a celebration observed in a number of countries on 31 October, the eve of the Western Christian feast of All Hallows' Day. It begins the three-day observance of Allhallowtide, the time in the liturgical year dedicated to remembering the dead, including saints (hallows), martyrs, and all the faithful departed.
Download Pumpkin Halloween Sticker for iMessage
Black SMS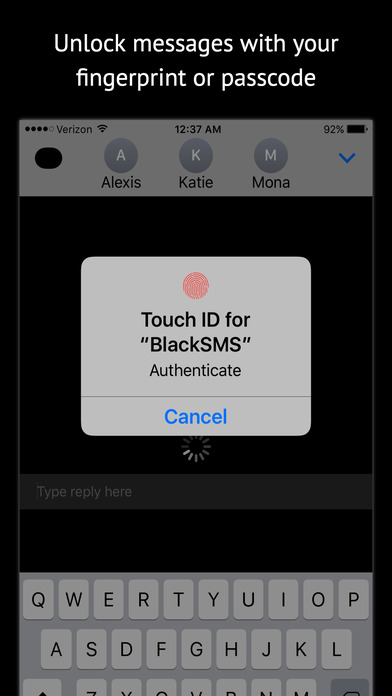 Normally $0.99.
Keep messages private by protecting them with your fingerprint or a passcode (now built directly into iMessage!).
150,000 people already use Black SMS for intimate messages, photos, group chats, girl talk, guy talk, gossip, and work-related secrets.

Download now to protect your messages with Touch ID fingerprint lock, so only the intended people can read, even if someone else has their phone.

Black SMS uses military grade 256-bit encryption

Download now to securely encrypt all your messages.

Compatible with iOS 10 software on iMessage
Ark Journal
Normally $2.99.
Ark is an elegant and simple personal journal.

The app is designed as a clean and light-weight way to keep track of your thoughts and experiences. All your content is synced across your devices in real-time, and is available offline for continuous use.
Eazy Reminder
Normally $1.99.
Remind Yourself by Your Voice!!

The Fast and Easy way to create Reminders to notify yourself to do daily life activities

i.e. Meet Friend, Meet Customer, Buy Food, Bring documents to the office, etc.
To create a new reminder is very fast and easy. Just Recording your reminder voice, setting time to alert, setting reminder title (optional), that's all.

Features:

– Easy steps for adding a Reminder.
– Auto-play Reminder voice.
– Ack/UnAck Reminders.
– Choosable Notification Tones.
– Easy to Manage Reminder Lists.
Fake Mustaches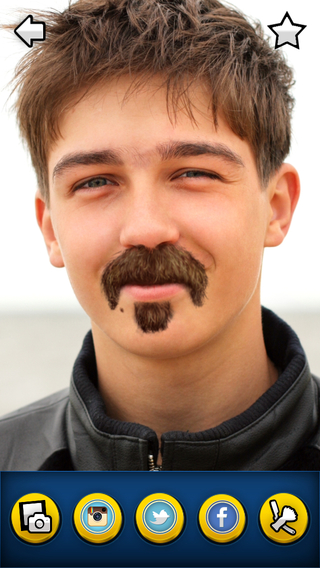 Normally $1.99.
Grow your Best Beard in one second with Fake Mustaches.

What our Bearded Brothers have to say:

"This app has the most realistic beards I've ever seen!"
– Jack.clarke56

"One of the Top Coming Soon Apps"
-PreApps.com

"This is the perfect app"
– Vinay Chauhan

"Featured at more than 153 Countries"
-The App Store

Try on over 80 Different Beard Styles in Just 3 steps:

1- Just take a picture or choose it from your Device's Camera
2- Choose your favorite styles from the Largest & Most Realistic Beard Collection ever
3- Choose your best styles, save your pics, share them and Grow you Beard Bro!

Get it Now!

Funny Beards is a Universal App. Install once and play on any of your iDevices.

More Features Folk!
* Hair to Hair designed beards for a realistic outcome never seen before!
* You just take the picture and we'll automatically position your beard
* Multiple real hair colors to grow your mainly Beards!
* Save you new Beards on your Device!

You can grow all the Beards Styles you could dream about:

The Goatee, The Soul Patch, The Van Dyke, The Balbo, The Short Boxed, The Frank Joseph, The Hollywoodian, The Chin strap, The Chin Curtain…

And More my man..!

Any doubt or suggestion? Leave us a Message at Megatps.com > Contact

Grow it!
PhotoGallery
Normally $0.99.
PhotoGallery is a beautiful fun way to explore, edit and share your photos. Explore photos by creation day or album and use the toolbox of tools: Enhance, Effects, Frames, Stickers, Focus, Orientation, Crop, Adjust, Sharpness, Splash, Draw, Text, Red-eye, Whiten, Blemish and Meme. Apps4Review.com 4.5/5 star review.

Added a new startup option to allow opening the editor with the latest created photo. Very handy for opening the photo editor with your last photo taken.

Your photos are organized by day, month or by album name in the order you desire. View by Day Newest to Oldest, View by Day Oldest to Newest, View by Day Most to Fewest, View by Day Fewest to Most, View by Album Alphabetical or reverse order.

The Photo Toolbox provides 16 powerful tools to edit your creations.

3 Enhance tools, 13 Effects tools, 13 Frames tools, 25 Sticker tools, 2 Focus tools, 4 Orientation tools, 8 Crop tools, 4 Adjust tools, Sharpness tool, 3 Splash tools, Draw tool, Text tool, 6 Red-eye tools, 6 Blemish tools and 2 Meme tools.

Need to adjust a photo quickly by rotating, cropping, adjusting focus, applying a filter or effect? Use the photo toolbox for all your editing needs. If edits are kept, a copy of your photo with the edits applied is saved and the original is always saved.

When a Photo Toolbox edit is applied and accepted, a new photo for the result is saved to your Photo Album. The original is always kept untouched.

Month by Month calendar let you do through each month and see the days that have photos. Uses red underline (less than 10 photos), green (11-50 photos), and blue (more than 50 photos).

Share your photos using Message, Email, Twitter or Facebook. Save to photos, copy clipboard or print to an AirPrint printer.

Tags can be added to photo days or albums. The added tagged are searchable and add an extra displayed meta description for days and albums.

Photo days and albums can be tagged to allow for easy search and meta descriptions.

Photos can be shown by days newest to oldest, days oldest to newest, days most to fewest, days fewest to most, album name alphabetical, album name reverse alphabetical, album name most to fewest and album name fewest to most. For days photo creation date is used. For most to fewest and the reverse, photo count is used.

Photos for today indicated with 'today' stamp. Settings control animation speed (fast, slow, slow-mo), full-screen swipe effect (curl, scroll, flip) and open at random photo.

When displaying by creation date, your new photos for today are easy to find as they are shown first in their own photo book.

See all dates or album names that have available photos and switch to a specific date or album to see the associated photos.