Yesterday's post covering the best paid iPhone and iPad apps on sale for free was a great one, and you can still download several of the apps listed there without paying a dime. We've got a fresh new batch for you today though, and it covers some very cool apps as well as a few sticker packs for iMessage that you're going to love.
MUST SEE: This video might be our first look at a new Apple device no one even knew was in development
These are paid iPhone and iPad apps that have been made available for free for a limited time by their developers. There is no way to tell how long they will be free. These sales could end an hour from now or a week from now — obviously, the only thing we can guarantee is that they were free at the time this post was written. If you click on a link and see a price listed next to an app instead of the word "get," it is no longer free. The sale has ended. If you download the app, you will be charged.
System Activity Monitor
Normally $0.99.
Take a deep dive into your iPhone/iPad to see whats going on inside. System Activity Monitor App, is an iOS activity monitor that provides a unique Dashboard view for for all of iOS devices. It is the best activity monitor of its kind for iOS devices.

The app monitors iOS activity like MEMORY USAGE, BATTERY LIFE, Used Space, and device information. GREAT visuals like Dashboard view, LED indicator, 3D BAR charts, battery charging animation, LED flashing charger, battery health check, provides you a rich visual views of your iOS device internals, like you have never seen before.

$$ Over a million satisfied users of our apps $$

## Few of our user TESTIMONIALS ##
$ Way cool
This is a terrific system tracker.
– Macquest

$ Definitely get this App.!
Love the cool dashboard. Tells you what's going on in the Apple brain in your iPad or iPhone. This App rules.
– Battyguy

$ Simple App !
Great tool! Helps to keep your standby time ridiculously long and device running smoothly.
– Spader1969.

$ I have tried many products like this one and so far I keep coming back to this one.
– Markeith3000

$ System Max
The best and easiest app out there for really knowing what's happening in this little box.
– by Dkievit

The System Activity Monitor, is the most comprehensive all in one health check app. on the App store, that monitors memory usage, battery performance, device information like IP address and hardware address, and used space on the iOS device.

You can use this app to accurately monitor your battery life, monitor memory in use, and used and free space. By appropriately charging the battery using this app to full charge, you can get a good battery life.

KEY FEATURES:

1. Battery tips are shown to help save battery life while using the iPhone.

2. Tap battery to see the battery capacity for your favorite apps.

3. Shows the used and free space on your iPhone/iPod.

4. Shows the IP address acquired, and hardware address of your device.

5. Displays a long list of device information, like physical specs, hardware info, and many more.

These are the different views on the App.

Memory view:

Shows the used and free iPhone memory available as used by other apps. This is shown in an excellent speedometer animation view. Double tap home button, and see other apps in use. Close out the other apps, and see the memory being reclaimed in this app, when the speedometer shows the free memory available increase.

This has an LED indicator with BLUE, GREEN, YELLOW and RED colors indicating the severity of memory being used.

Double tap the speedometer, to see a 3D bar view of the different break up of the memory used. Like, Free, Wired, Active and Inactive memory of your iOS device.
Battery view:

This view shows the battery available for discharge, how much time to recharge to make it full, and when it is charged to FULL, displays an indication, as "FULLY CHARGED", as opposed to quick charge. It has glow panels on the top to let you know, how much battery is available. LIGHT GREEN, GREEN, and RED indicators on battery available.

Tap the battery on the fill, to show the detailed break up of battery availability for 3G talk time, browsing, videos, games etc.

Animated battery charging with current flashes inside the battery.

Space used view:

This is shown as a pie-chart that presents the used and free space available on your iOS device.

Info view:

Now it shows a lot more device information, like system information, camera information, display, hardware and physical characteristics. It shows whether you device is connected to Wi-Fi or cellular and its IP address.
Download System Activity Monitor
Ragemotion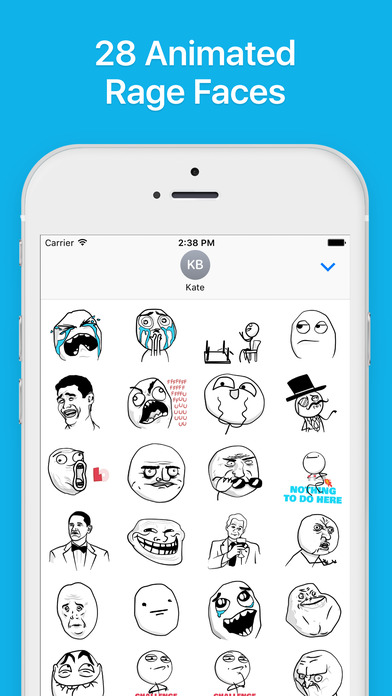 Normally $0.99.
Express yourself by sending these animated stickers of rage faces to your friends trough iMessage.

28 animated stickers (and counting!) of rage faces and other internet memes.

Each rage face has been completely redesigned and carefully animated. Watch them became alive on your device!

Simply tap the sticker you want to send it in a conversation or peel and slap them on top of bubbles, dress up a photo, or even put one on another sticker.
Spher
Normally $1.99.
Have you ever wished that all the social media apps were all in one single app there's your answer, Spher has all the major social apps in it including:

– Instagram
– Facebook
– Twitter
– Youtube
– Google+
– Pinterest
– Dropbox
– Evernote
– Linkedin
– Tumblr

And many more, there are over 20 social media apps in this application
Todokit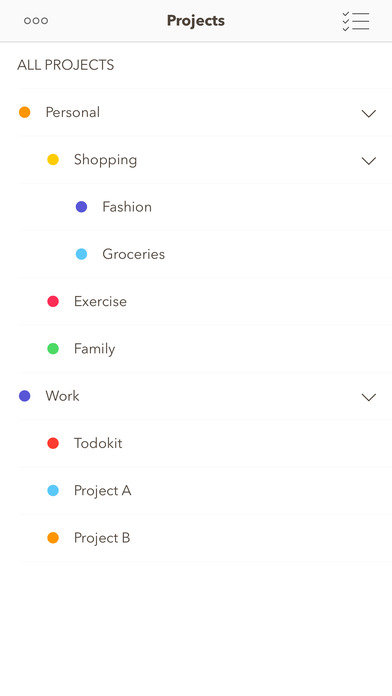 Normally $1.99.
– Organize tasks by project, priority and urgency.
– Track your progress for each task and check your past achievements.
– Regroup projects and reorder tasks by drag & drop.
VPNDriver Pro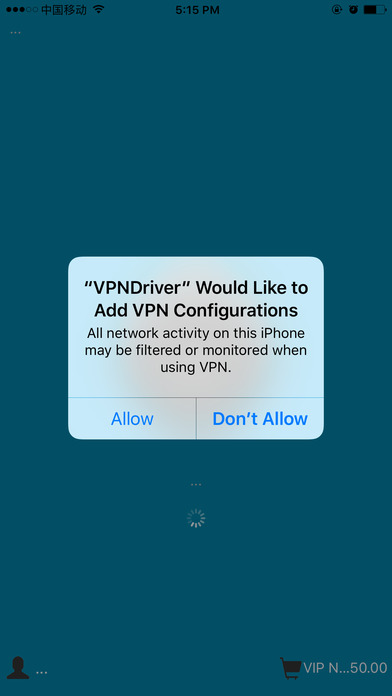 Normally $2.99.
VPNDriver is a service for those who want to visit FB, Youtube and etc. websites from a blocked network.

Pay and install it now,
40% off !!
Get 31 days right now.

Pay it monthly, no transfer limit.
——————————————–

It's important to read this privacy, you can get what VPNDriver do, and what VPNDriver not to do.

* The user do not need to regist account, it will be created by VPNDriver app automatically.
* VPNDriver app won't collect any action of you.
* All data will be encrypt before transfer in the internet, when the VPN is connected.
* Nothing will be encrypt, when the VPN is disconnected.
* VPNDriver app won't run in background when it's stopped.
* VPNDriver app won't send you notify or messages.
Arrows
Normally $0.99.
Arrows – Get the Point has a variety of arrows that you can point at whatever you want within your iMessage conversations.

Peel and place these stickers on images, iMessage text bubbles, or send them by themselves by tapping on a arrow.

TIP: iMessage Stickers can be rotated and enlarged by holding a sticker and dragging it into the iMessage conversation. Then while still holding the sticker use a second finger to rotate or pin and zoom to change the stickers size.
Mars Writer
Normally $4.99.
Mars Writer lets you quickly create beautiful notes. Use it on your next great writing idea or project.
#Features:

**REALTIME DATA SYNC**
Everything you type into Mars Writer is synced in real-time to all your devices.
**CREATE BEAUTIFUL MARKDOWN NOTES.**
Mars Writer is powered by Markdown: The writing standard for authors and bloggers everywhere. The minimal syntax places your words front and center.
** PROCESS IDEAS. NOT DOCUMENTS**
Mars Writer is built to place the emphasis on your words and writing. We designed it to be clean and minimal so you could focus on your thoughts.
**CODE FRIENDLY**
If you are a programmer, you'll enjoy the Github-flavored styling for code snippets built into Mars Writer.
**ORGANIZE YOUR WORK INTO NOTEBOOKS**
All of your writing can be saved and organized using a notebook-style hierarchy. The interface is modern while remaining wonderfully familiar.
**ROBUST SHARING OPTIONS**
Your work can easily be exported out of the app as .txt (plain text), .md (markdown), or .html documents.

#Uses

You can use Mars Writer for:
– Your next big novel
– Taking notes in class
– A place for your personal thoughts
– Storing your code snippet library
– Creating
Give Mars Writer a try. You'll love it!
Killer Clown Stickers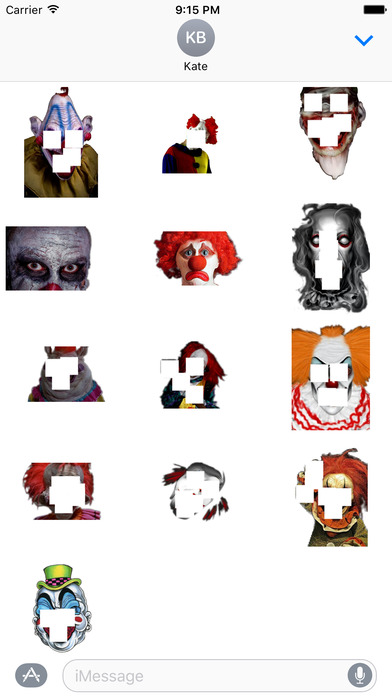 Normally $0.99.
Spook your friends with some scary clown stickers.

Be sure to check out my other apps and stickers with the 'Developer Apps' link below!
Download Killer Clown Stickers
cpyn audio player
Normally $0.99.
cpyn (verb; pronounced "spin"; past tense cpÿn, pronounced "spun") is a personal audio player with a 3-D turntable. Play music from your Music Library and take advantage of a 10-band graphic equalizer with a frequency analyzer and 22 presets, stereo panning and cross feed, reversible playback, variable playback rate and pitch, gapless playback, cross fading, reverb and automatic leveling. Scratch your records with one finger as they play. Watch the raw audio wave form as you listen. Adjust the lighting over the turntable manually or turn on the autolighting feature and let the accelerometers do the work.
Moment Mix Pro
Normally $6.99.
Moment Mix is a powerful and fast collage maker with a lot of customize and editing tools, import and share options.

Features:

– It saves your current progress, you can continue in any time
– Undo/Redo feature
– Supports high resolution output (up to 3000×3000)
– Tons of adjustable templates
– Text labels with bunch of fonts
– Set location and time tags
– Setup output resolution
– Customize background/shadow/border
– Powerful photo editor
– Clean and simple interface

Photo Editor Tools:

– Enhance
– Photo Filters
– Light Effects
– Shapes
– Stickers
– Vignette
– Blur (5 types)
– Crop
– Orientation
– Brightness/Contrast
– Hue/Saturation
– Exposure
– Warmth
– Sharpness
– RGB

Supported socials:

– Facebook (import, share)
– Twitter
– Instagram (import, search by hashtag, share)
– Flickr (import, search, share)
– Tumblr
– Google+
– VKontakte