Galaxy Note 7s are exploding… iPhones are exploding… it's time for some uplifting news and nothing is more uplifting than scoring a bunch of paid iPhone and iPad apps for free. Today's batch includes several solid apps as well as a few nifty sticker packs for iMessage, but these sales won't last so be sure to check them out right away.
DON'T MISS: No matter what happens next, the Galaxy Note 7 is dead to us
These are paid iPhone and iPad apps that have been made available for free for a limited time by their developers. There is no way to tell how long they will be free. These sales could end an hour from now or a week from now — obviously, the only thing we can guarantee is that they were free at the time this post was written. If you click on a link and see a price listed next to an app instead of the word "get," it is no longer free. The sale has ended. If you download the app, you will be charged.
Widget Calendar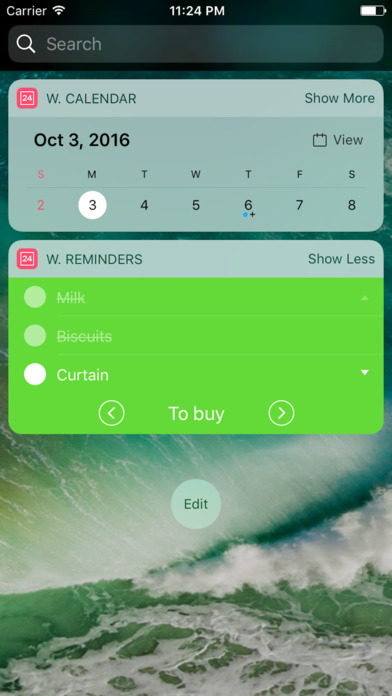 Normally $0.99.
"Quotes: Widget & Watch" gives 2 beautiful quotes a day.
"Memory: Your Memo" helps you remember everything by various colors.

—
Widget Calendar shows the full calendar in widget.

– See the calendar and the events in widget
– Hide events of category that you don't want to see in widget
– View all the reminders and manage it
– Open Calendar app of the date
– Open Reminders by touching the list name
– Smooth transitions and no buggy moment

The fastest way to check your calendar whenever you need to, even when the screen is locked!
Union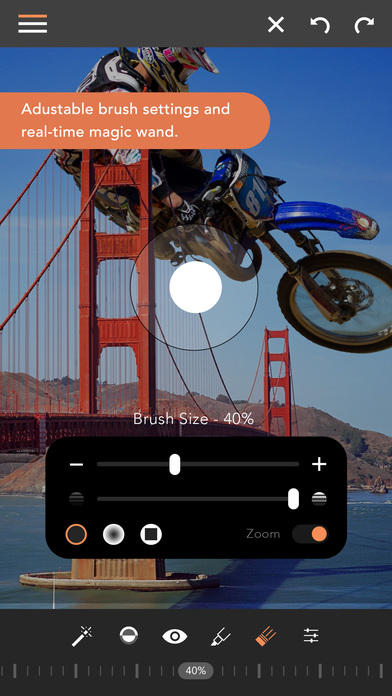 Normally $1.99.
– "A professional image blending tool that's actually easy to use." – TECHCRUNCH
– "A quick and easy way to turn your iPhone or iPad into a photo manipulation tool." – GIZMODO
– "The best image-blending app around." – CULT OF MAC

*** From the creators of Fragment, Tangent and Matter, previous App Store Editors' Choice and App of the Week ***

Union is an elegant image blending tool that lets you create superimposed, silhouetted, and double-exposed photos. Here's how it works.

1. Load a background image, solid color, or transparent layer
2. Load a foreground image, solid color, or shape
3. Efficiently erase areas of the foreground image using Union's palette of intuitive, user-friendly tools
4. Adjust the position and size of the foreground image to reach desired composition
5. Make color adjustments on the background and foreground so they blend seamlessly
6. Save your work in full resolution and share your work with friends

Also included in Union is Pixite Source, a free resource for professional quality images, textures, and overlays that you can use in your edits. Union invites professionals and hobbyists alike to explore image blending and photo editing.
Election Stickers
Normally $0.99.
Election Stickers: 2016 Edition

Express your political views in iMessages with this U.S. Election sticker pack that contains our 2016 presidential candidates: Hillary and Trump.

Quick tips on installing and using Sticker apps:
• To access iMessage apps, tap the App Store icon alongside the compose field to see your most recently used iMessage app.
• To continue browsing, tap the icon on the lower left corner which brings up the app drawer. From there, tap the plus icon to access the App Store for iMessage, where you can browse and download more apps. Here, you can also go to Manage where you can add your apps to your app drawer.
• To use a sticker within a conversation, you simply tap to send or you can touch and hold to place them on top of bubbles, other Stickers, or even photos. It feels just like peeling and pasting a traditional sticker.
• iPhone and iPad users (running iOS 10) and Apple Watch owners (running watchOS 3) can receive stickers. On Apple Watch, you can send any of the stickers you recently sent from iPhone or iPad. You can receive stickers on earlier versions of iOS and other platforms but they're received inline as images and don't support being pasted on top of text, photos etc.

Express yourself in new ways with Election Stickers you can put anywhere in your chat. Scale, rotate, and layer stickers—even place them on photos you send and receive!

• SEND stickers in chat
• PLACE stickers anywhere on your iMessages
• CUSTOMIZE your photos with stickers in chat
• LAYER stickers over each other, in chat, and on photos
• SCALE & ROTATE stickers
Halloween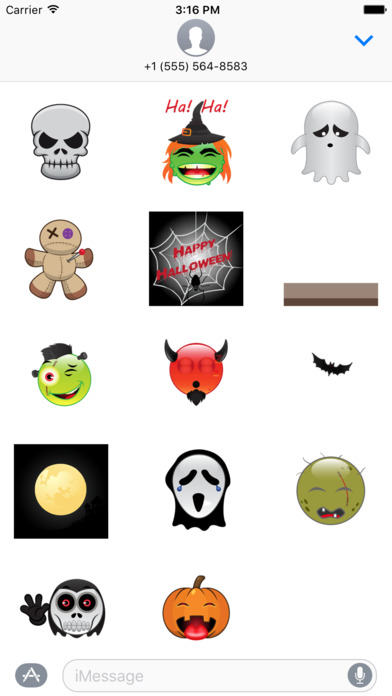 Normally $0.99.
Halloween stickers for iMessage. Special price for launch only so download now and try it out!

The pack contains 15 high quality ANIMATED stickers you can put everywhere on your messages.

No in-app purchase. all stickers are included with the app!
Mobdro Plus
Normally $0.99.
Mobdro Plus is built for music lovers. This is the only outstanding music app for millions songs from YouTube. Get the app, discover, organise and play thousands of premium tracks or playlists seamlessly.

Feature Sections of Mobdro app:

Trending Songs & PlayLists
– Realtime hottest official music tracks by Genres.
– Trending premium songs on overall.
– Season, spotlight and Index playlists.

Search
– One search button to continuously listen best songs on your favourite topics.
– Easy to create playlist and add tracks to your library.
– Search by track and playlist.

PlayList
– Organise unlimited number of playlists.
– Play your list on your own favours : normal, repeat and shuffle.

Player
– Best optimised player for watch music mvs.
– Best experiences on listening music, just like normal music app.

Please do send your voices so we can get it and deliver your favourite features at the best manner.
let's led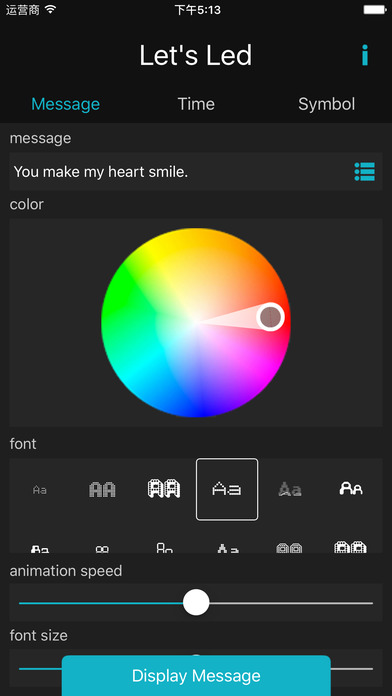 Normally $0.99.
Let's Led turns your iphone/ipad into an ticker display. a time clock, and with over 100 symbol, you can send any message you want.
mixsuite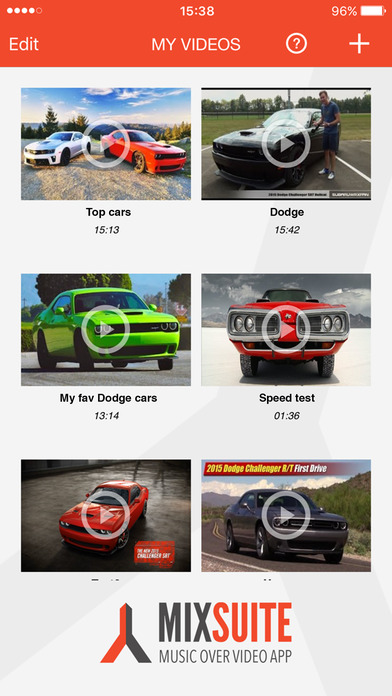 Normally $0.99.
MixSuite allows you to mix your favourite tracks with your favourite videos effortlessly.

This app allows you to select your video(s) from a variety of different areas, to make sure you never miss out on capturing the perfect video for your mood. Choose from YouTube, Vimeo, or even upload your own videos from your personal device!

Now onto the Music – MixSuite brings through all your personal tracks from your native music app to allow for quick and easy selection of the tracks you wish to listen to.

Now you can create your own Mix! Simply Double-tap the tracks from first to last to order them along with the selected video(s). MixSuite will even allow you to add a voiceover to the video – narrate over your favourite videos to give a truly unique mix.

Tap save and you're ready to listen to your mix! All mixes are saved to a dedicated library within the app to allow for playback at any time.

Don't forget to share the app to your friends for them to give it a try!
CryptoTrader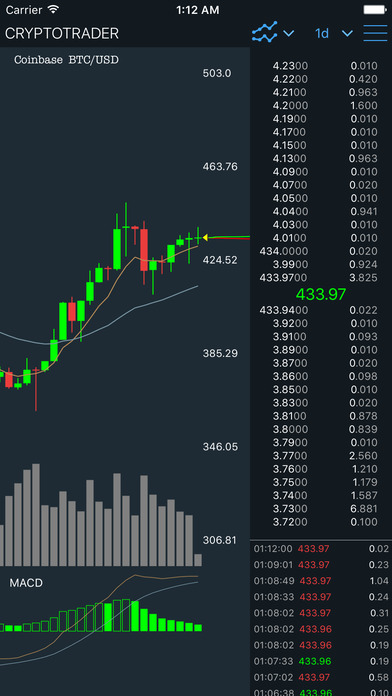 Normally $2.99.
CryptoTrader: Interactive, Real-Time Cryptocurrency Advisor!

– Handy & clear chart optimized for mobile screens
– Up-to-date real-time price data of digital coins and tokens
– Historical price data to analyze trends
– Current order book and recent trades
– EMA and MACD indicators

Supported cryptocurrencies:
– Bitcoin (Bitfinex, Coinbase, Btc-e, Okcoin)
– Ethereum (Poloniex, Kraken, Bitfinex)
– Monero
– Augur
– Ripple
– Dash
– Steem
– Litecoin
– Ethereum Classic
– and many more.
MORPH
Normally $0.99.
From the ominous dangers of a dark square world, MORPH an adorable little creature is propelled by adept chooses into the light, finding his way from world to world in this extremely astute puzzle game. Careful thought is necessary to avoid treacherous obstacles which would lead to a certain horrible death and find the hidden path to the portal leading to the light a symbol of your growing enlightenment.
Clean&Clean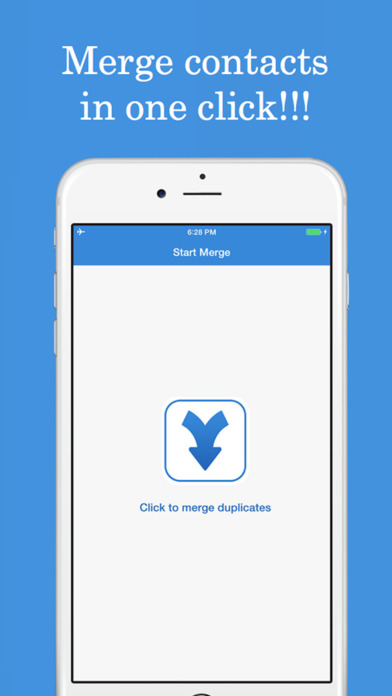 Normally $0.99.
CLEANER MASTER FOR IOS …

√ Clean&Clean Master – The World's Leading Cleaner & Optimizer for Mobile.

√ "Memory Cleaner" helps you free up your RAM on device to boost performance.

√ "Lightning Disk Cleaner": we bring the new technology for this feature to helps you clean junk/temp files on disk, which is faster than other apps same feature.

Do you think your device is well organize?
You will surprised how app can upgrade and make it more smooth & faster!!!

Main Features:

√ Find & Merge duplicate contacts, phone
√ Delete multiple contacts
√ One tap backup your contacts
√ Quick find the contacts you need
√ Show system statistics: memory, storage