Today's post covering paid iPhone and iPad apps on sale for free for a limited time is easily one of the best lists we've put together in a long time. For whatever reason, a slew of high-quality apps went on sale in the past few hours. Perhaps developers are trying to do what they can to ease the pain of tomorrow's Presidential election. Whatever the case, grab these apps now while they're free — trust us, you'll be happy you did.
MUST SEE: Amazon Echo drops to lowest price ever in today's one-day sale
These are paid iPhone and iPad apps that have been made available for free for a limited time by their developers. There is no way to tell how long they will be free. These sales could end an hour from now or a week from now — obviously, the only thing we can guarantee is that they were free at the time this post was written. If you click on a link and see a price listed next to an app instead of the word "get," it is no longer free. The sale has ended. If you download the app, you will be charged.
Magic Launcher Pro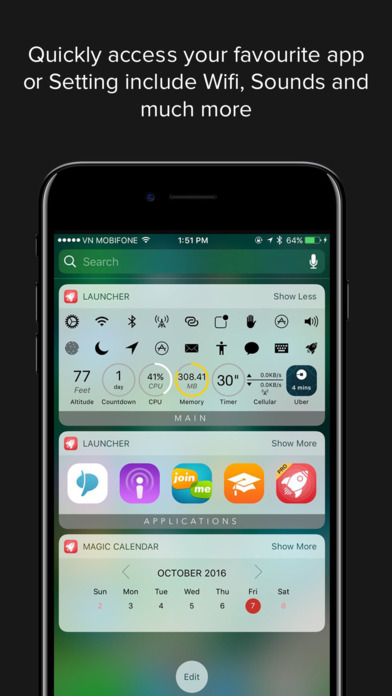 Normally $2.99.
Magic Launcher is the only Today Widget App Launcher you will ever need, with the ability to launch more than 100,000 apps and actions from the Today Widget in the Notification Center it makes using your iPhone or iPad even easier! Launch calls, texts and more with your friends in one swipe and tap with our Magic Contact launchers and our Quick Access actions allow you to manage your phone settings with a tap of a button.

Features Include:
– Unlimited capabilities for launching apps and actions with more than 100,000 apps including all top apps such as Facebook, Instagram and Snapchat all in your Notification Center
– Design your own Launcher layout including modifications for icon size, text and shape
– Magic Contact allows instant contact via Call, Messages (SMS), FaceTime, FaceTime Audio, Mail and Telegram!
– A huge set of Magic Launchers including Google Search, Wiki Search, Weather, Clock, Clipboard search, Clipboard clear, automatic Tweet/Facebook post latest photo, Battery monitor and much more!
– Manage Settings, quickly turn on/off WiFi, 3G, Bluetooth, Location services and more
– Widget Scheduling allows you to automatically show & hide widgets depending on time or location
– Have multiple Launchers for various functions
– Universal app works on iPhone and iPad with support for iOS 8, iOS 9 & 3D-Touch
– iCloud Backup and Restore
– Multiple language support
– Request additional apps via our request form
– And so much more…
AirLaunch Pro
Normally $3.99.
With AirLaunch, you can do lots of things with just one touch on the notification center.
With one touch, you can:

– Open application (e.g. Facebook, Twitter)
– Open system settings (e.g. Wifi, Cellular, Location)
– Call, FaceTime, message someone
– Open your favourite websites
– Copy frequently-used text to clipboard
– Search google for clipboard content
– Stay tuned for more
Tips:

– You can click the edit button on the upper-right corner, then long-press and drag the icon to rearrange.
Mooncast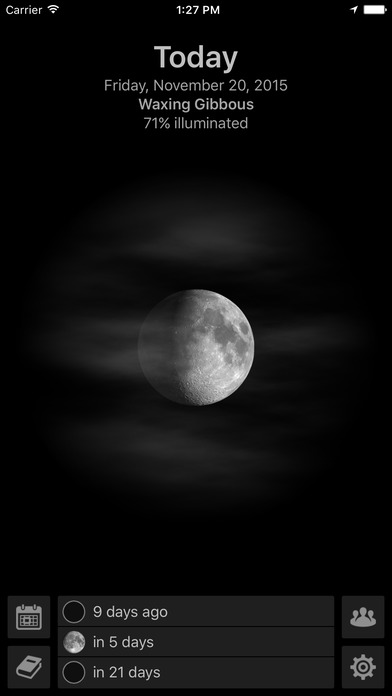 Normally $0.99.
A simple and beautiful app to show the current phase of the moon.

– See the current phase of the moon in gorgeous details.
– Swipe your finger to change the current day.
– See the next full moon, the next new moon or any date between 2011 and 2025.
– Use the almanac to browse the predictions.
– Set up reminders for full moon or new moon.
– Know exactly at what time the moon will be perfectly full.

Additionally:

– Fully localized in english, french, spanish, italian, german and russian.
– Works well with all locales and calendars.
– Facebook and Twitter integration.
Stashword
Normally $0.99.
Protect your private messages from prying eyes. Send and save private messages using Stashword Private Messenger. All messages are protected by your Touch ID. Stashword Private Messenger is really easy to use and there are no hidden fees or ads.

* Stop worrying about someone snooping through your messages.

* You can save private messages for viewing later. You can also delete private messages from your saved list.

* Your saved private messages are available on all your devices.

Please read before buying…
To view private messages, your friend also must have this app. This is an *iMessage only app*. So to install / uninstall you have to go to iMessage app store, not regular app store.
PictaSave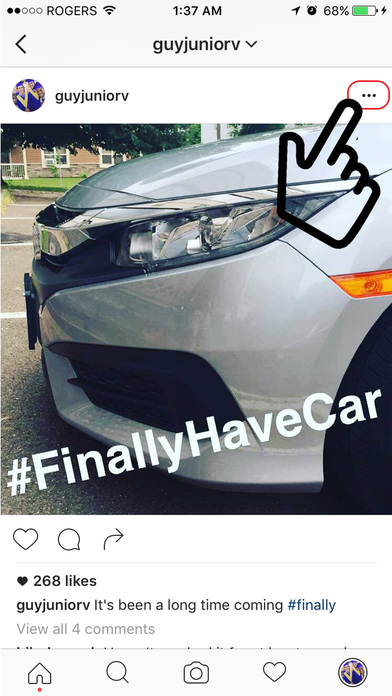 Normally $0.99.
Have you ever wanted to save the pictures you took from instagram or pictures that you've posted on social media that you deleted and forgot about until you come across those very pictures ? Well PictaSave is here for you save all your pictures from instagram.

Features:
• Downloads your videos in full HD
• Downloads your photos
• Easy step by step user interface
• Copy the url from instagram
• Then easily paste it in the app
• And its automatically saved in
your photo library for you to cherish
Folded Flyer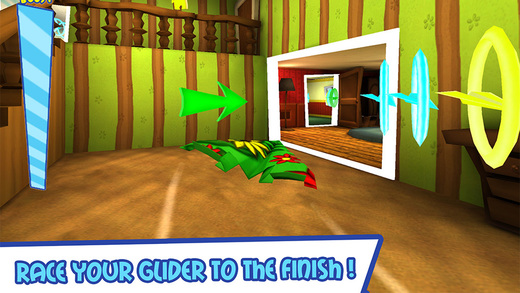 Normally $2.99.
Paper planes have never soared like this before!

Guide your own paper airplane through colorful 3D environments, full of danger and bonuses to collect! Spend earned credits on upgrades and new looks for your plane to make it unique. Unleash the powerful 'Nitro speed boost' to race your plane to the finish line. Collect additional hidden items on each level to unlock unique rewards and achievements.

Have you got what it takes to keep the sky up and the wind down?
CHOOSE HOW YOU PLAY
Race your plane to the finish for the fastest time, go for the highest scores or just fly around at your own pace in search of hidden collectibles.

FOLD IT AND FLY IT
Watch your plane evolve as you upgrade it with unique designs, colors and performance upgrades! Go for ultimate paper crafting as you increase the speed, handling and nitro boost abilities of your own folded flyer.

CHALLENGE FELLOW PILOTS
Compete on GREE and GameCenter leaderboards, challenge friends and earn precious achievements on each of the levels. Show your friends how it's done!

GORGEOUS VISUALS
Explore richly detailed 3D environments with eye-catching cartoon graphics, sounds and animations.

PICK UP AND FLY
Choose from multiple control schemes; take full control with "Gyroscopic" controls or instantly lift off with the unique "Tap and Hold" controls! Both very easy to learn. And just in case, tutorial levels are included to get you off the ground, right away!
Automatic Voice Recorder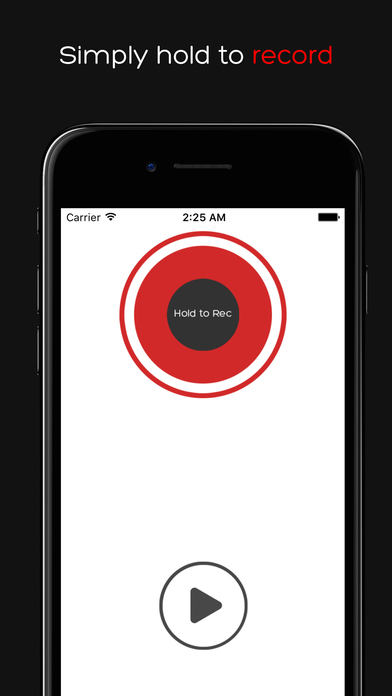 Normally $3.99.
Automatic Voice Recorder is the best tool to use anywhere, its so easy that anyone who needs to keep track of important recordings, all you have to do is tap and hold then let go when you done, all your recordings are saved into a library
You can be a:
– Singer
– Lawyer
– Business man
– Cop
– Citizen
– Contractor
– And many many more
Download Automatic Voice Recorder
Emojicon Stickers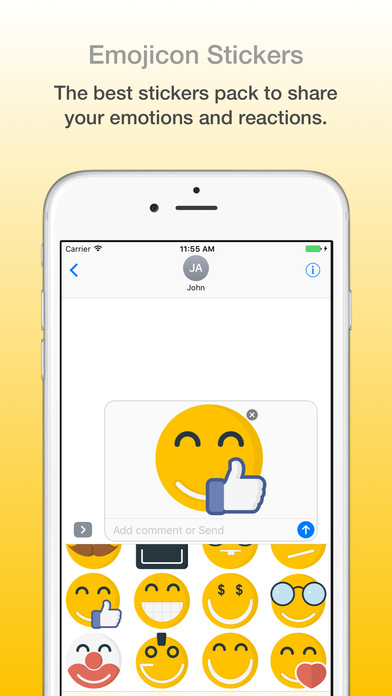 Normally $0.99.
Emojicon Stickers is the best collection of stickers to share your emotions and reactions and enhance your iMessage conversation.
What are you waiting for? Just download it and use it!
macro camera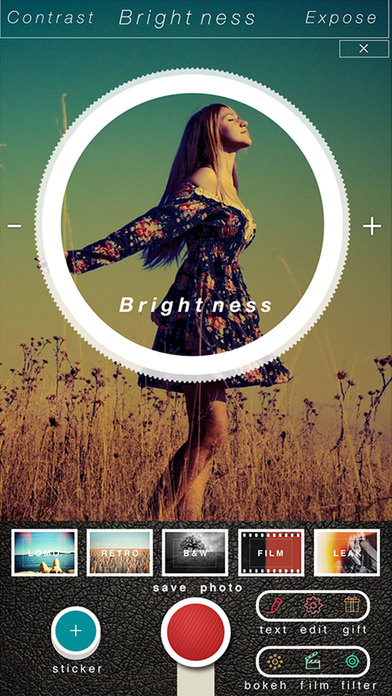 Normally $2.99.
Create charming Macro Photo style photographs with real-time Vintage effects. These effects work great on selfies and other portraits but also for many other subjects. For example, you can easily enhance your landscapes, cityscapes and nature pictures with filtering.
The filters mimic analog processes, vintage optics and wear and tear typical for traditional film photography. Many frame styles are available from classic white to sprocket holes.
Pwd Keeper Pro
Normally $0.99.
With continuing security threats, the days of using the same passwords all the time are over. But here comes "password chaos". How to better remember or manage these password and account?

With the help of Pwd Keeper -a password manager, you can have a unique and strong password for every secure website.
Maze Walk VR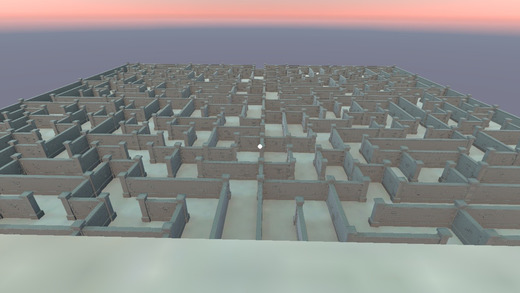 Normally $0.99.
Think you have the special skills to solve a maze? What about a Virtual Reality version?

A Maze Walk VR takes maze solving to a whole new level by utilizing the gyroscope on your mobile device, so that you can physically walk in both the real and the in the virtual world simultaneously (or if you prefer just jiggle your hands to mimic walking movement). For a more immersive experience, load your phone into a VR headset / Glasses / Goggles and trick your mind that you are really there!

Check out more virtual reality solutions provided by MyPad3D at mypad3d.com

Exploration in virtual reality is available using Google Cardboard on iPhone. Google Cardboard only works with iPhone 5 and later, running iOS 8 or later.

Known Issue: app crashes when trying to change cardboard viewer on iOS 10. We'll update the app soon.