Today is Black Friday so you knew that there was going to be a huge number of iPhone and iPad apps that went on sale for free. Well, you can sift through them all yourself, or you can check out our list of the best paid iOS apps that are on sale for free right now.
DEAL ALERT: The best Black Friday sale of the year is happening right now!
These are paid iPhone and iPad apps that have been made available for free for a limited time by their developers. There is no way to tell how long they will be free. These sales could end an hour from now or a week from now — obviously, the only thing we can guarantee is that they were free at the time this post was written. If you click on a link and see a price listed next to an app instead of the word "get," it is no longer free. The sale has ended. If you download the app, you will be charged.
Blurify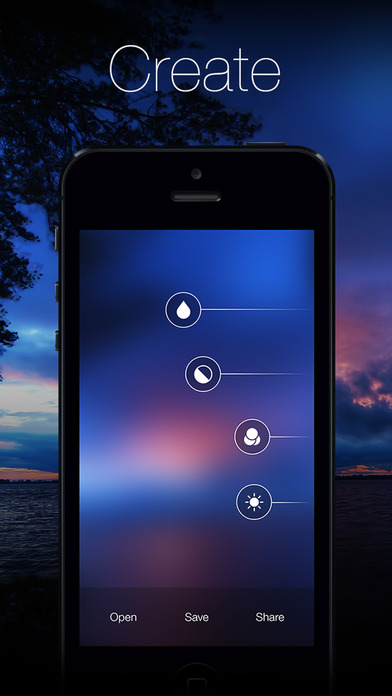 Normally $1.99.
Featured by Apple in more than 60 App Stores worldwide in "Best new Apps"!

You will be amazed how Blurify turns your everyday ordinary photos into astonishing pieces of art. Blurify allows you to create spectacular iOS 7 styled wallpapers with ease, right from your iPhone!

"Everything about this app is stunning. From the design, to the features, Blurify will have you creating professional looking wallpapers in a matter of minutes." – The App Hut

Well, here we could brag about how awesome Blurify is, how it maximizes every pixel of your retina display, how changing blurriness, brightness, saturation and color gives you infinite possibilities to customize your wallpaper, how you can easily share your artwork from within the app, how zooming your images creates astonishing new effects and how Blurify can create a masterpiece for you by shaking your device if you feel like trusting your luck – BUT bragging is just not our thing. Instead, we just let our amazing app do the talking. Experience it yourself!

You are still reading? Well congratulations you must be excited about Blurify
as much as we are.
As a little reward you get a full features list.
• Adjust blur, saturation and brightness
• Overlay a color
• Zoom and pan your images
• Share your masterpiece directly from the app
• Load Images from Photo Library or Camera
• Save your piece of art to your Photo Library
• Shake to let the app create a wallpaper for you
• Just tap the sliders to reverse the effect
Handsy
Normally $0.99.
Get your hands on Handsy!

The only real hand gesture stickers in the app store.

Up your messaging game with Handsy, the best hand gesture stickers pack available.

Over 50+ true hand photo stickers to slap on messages or send as their own message.

Use Handsy to send your loved one roses or your best friend a beer, or tell your boss to f' off.

Stop using drawn or animated hand gestures. Start using Handsy real hand gesture stickers to invigorate your messages.

Getting your hands on Handsy is cheap and fun, so get downloading and sending messages Today!

___

Handsy was created by a Husband and Wife (& their newborn) looking to bring more joy and entertainment into your messaging. We are planning on expanding the hand options in Handsy over time, so send us your requests for any hand types or gestures you'll want. :)
InFocus Pro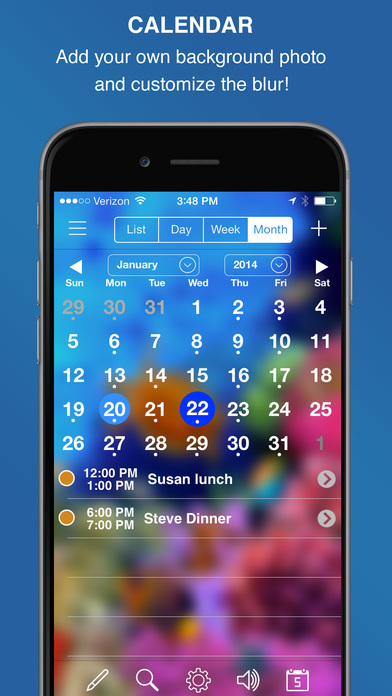 Normally $4.99.
Five Productivity Tools in one, for easier and improved productivity. InFocus Pro comes with indispensable tools for staying organized so you can get things done quicker and have more free time to do the things you love.

Great for work, school, shopping, organizing events, planning a vacation and organizing your daily life. Highly flexible so you can choose the way you want to organize yourself, from a simple checklist, to a more complex project with to do's and notes. With InFocus Pro, you are in control!

Ranked in the top 25 productivity apps multiple times in 2013, 2014 and 2015.

Limited Time Offer at this price, so download InFocus Pro now!

5 Apps All-In-One:

• Calendar
• Checklist
• To Do
• Projects
• Notes
Features:

Calendar:
• Be unique & personalize your Calendar with your own background image
• List, Day, Week & Month View for greater flexibility on the style you like
• Set alerts so you don't forget an appointment again
• Set repeating events so you can easily create multiple events without any extra typing
• Add Notes to your Calendar so you can be better prepared for you appointments
• Use Apple, Google, Yahoo Calendars and have them sync to these accounts so your always connected
• Handwrite your calendar event for quicker entry
• You can listen to your events with text to voice so you can be hands free
• Share your events with your co-workers, colleagues, family members or friends
Checklist
• A simple checklist which allows for quick entry
• Organize by project so you can be more efficient
• Set an alert to your checklist item so you don't miss important things to do
• Hold and drag your list items so you can re-order your list fast
• Listen to your checklist items with text to voice so you can be hands free
• Handwrite your Checklist item for quicker entry
• Share your checklist with your co-workers, colleagues, family members or friends
• Integrates with To Do & Projects module so no need to retype your entries
To Do
• A structured to do list for more precise organization
• Add a priority to your to do's so you know what's important
• Assign a project to your to do for enhanced organization
• View your to do's with a variety of organizational tabs for more efficient viewing
• Set an alert to your to do's so you don't miss anything important again
• Add a start and end date which helps you keep track of start and completion dates
• Listen to your to do's with text to voice so you can be hands free
• Handwrite your to do for quicker entry
• Share your to do's with your co-workers, colleagues, family members or friends
• Integrates with Checklist & Projects module so no need to retype your entries
Projects
• Color code your project folders so you can be more efficient and you can easily find folders
• Add a priority to your Projects so you know which projects are high priority
• Add subfolders to your projects so they are easier for you to view and for more advanced organization
• Add to do's and notes to your project which allows you to have more powerful and advanced project organization that can handle all your projects
• Share your projects with your co-workers, colleagues, family members or friends
• Integrates with Checklist & To Do modules so no need to retype your entries
Notes
• Add text, handwritten sticky notes, pictures and sketches to your notes which allows you greater note taking abilities
• Assign a project to your notes for advanced organization
• Handwrite your note title for quicker entry
• Share your note by email with multiple formats (JPG, PDF) so your note is accessible by almost anyone
• Save your note on your Photo Album for more flexibility in sharing
General
• Password protect your app so your important things stay secured
• Backup your data to iTunes for added security so don't need to worry about data loss
• All modules have search capabilities so you can easily find your what your working on fast
Fliptastic Pro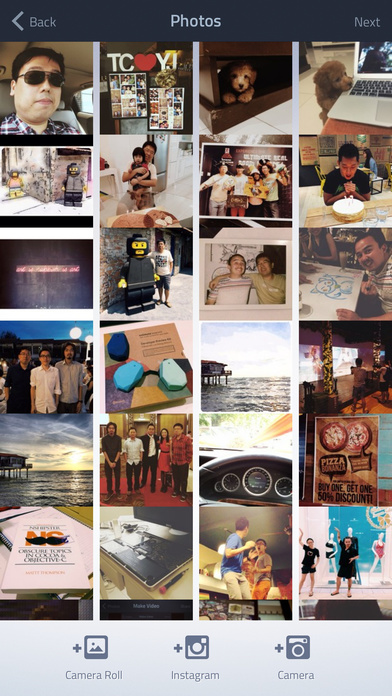 Normally $1.99.
Loved by TUAW, AppAdvice, and more than 800,000 users! Create awesome slideshows that you can share on Instagram, Facebook, YouTube or via email.

Turn your amazing photos into engaging flips with photo filters, transitions, and music, all in ONE app– Fliptastic!

"It has a lot of features that most competing apps don't have in one place." – Mel Martin, TUAW

"Fliptastic is a really fun way to take a bunch of photos and make them into a digestible postable viewing experience." – Robin Rhys, AppAdvice

"My seven-year-old taught me how to use this app (no joke)." – Valerie Rice

Features
• SELECT: Choose up to 100 photos from Instagram, photo albums or take a new picture using the camera
• PHOTO EDITOR: Crop, Add Caption or apply unique Filters to your photos!
• MUSIC: Add background music to your videos with Fliptastic soundtrack (over a dozen songs included), or use songs from your music library
• SPECIAL EFFECTS: Add Snow, Heart and Starry effects, only on Fliptastic!
• TRANSITIONS: Apply cool animated transitions including Crossfade, Slide, Light Saber and more
• SHARE: Upload to Instagram, Facebook, YouTube or save to your Camera Roll and share using other apps!
• INSTAGRAM: Simply tap on the Instagram logo to automagically optimize for Instagram video!
• Designed and optimized for iOS 8, compatible with iPhone/iPod Touch/iPad running iOS 7 and above

Remember to hashtag #fliptastic for a chance to be featured on our Instagram account!
Strike Wing: Raptor Rising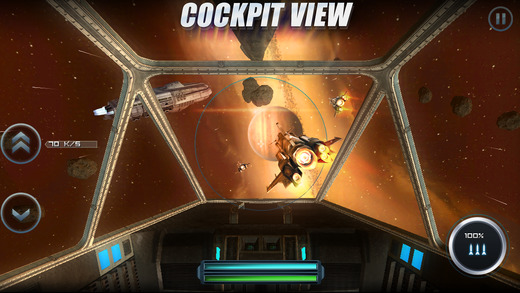 Normally $2.99.
Strike Wing is a single player space combat simulator for iOS that combines sharp controls, beautiful graphics, adaptable missions and a new game expansion system to create an unique space combat experience for mobile devices.

= BEAUTIFUL GRAPHICS =
Fly beautifully designed ships in asteroid fields, around planetary orbits or in deep space. Experience a colorful and vibrant representation of space on your mobile device.

= FLUID CONTROLS =
Play with the accelerometer or with the on-screen virtual stick. Learn each ship's flight characteristics and master them individually.

= STORY MODE =
Join the elite black ops squadron DSO-01 aboard the CDS Raptor as it investigates the Sirius Incident in the first episode of Strike Wing's saga.

= CHALLENGE MODE =
Finished the story mode? Continue playing in challenge mode in a series of missions that change to fit your playstyle and will always challenge your skills.

= WIDE ARRAY OF SHIPS =
Choose from super-fast and nimble fighters to heavy torpedo bombers, each with their own strengths, weaknesses and style of play. Progress through the levels to gain access to more ships and features!

= ADAPTABLE MISSIONS =
Missions adapt to your style of play, to your skill and ship choice to give you a consistent challenge every time you play. Need an extra challenge? You can make each mission more difficult at a flip of a switch and reap better rewards.

= EXTENSIBLE EXPERIENCE =
Strike Wing is designed to be extended via free content updates while being mindful of your mobile data charges. Get more missions, ships, and features via the expansion system at the touch of a button.
= iCLOUD SUPPORT =
Sync your profile across multiple devices using iCloud.

= GAMECENTER READY =
Compete in leaderboards, earn achievements and brag to your friends via the integrated Game Center features.

Make sure your internet connection is activated to receive the latest news and to fully take advantage of new content updates.
Download Strike Wing: Raptor Rising
3D Wallpapers & Backgrounds
Normally $0.99.
THE KING OF ALL 3D WALLPAPERS APP

Number # 1, 3D wallpaper app in more than 30 countries. 100,000+ Exclusive 3D wallpapers & Background….Just HD Quality 3D images collection nothing else!!

The App Have:-

* High Quality 3D images selected by Artists from all over the world

* Updated with latest 3D Wallpapers of this year 2014

* Unleash your Artistic Skill with Superb Photo Editor.

*Now you can customize your favorite photos by-
Crop, Rotate, Brightness, Contrast, Saturation, Drawing & Eraser & Unlimited Undo & Redo

* Share with your friends and family in Facebook, Twitter, Email and other social networks.

* Fastest Wallpaper Downloading less then a second
Download 3D Wallpapers & Backgrounds
MultiChrono
Normally $0.99.
MultiChrono is a stopwatch/timer that lets you record multiple times of different participants in any sporting event. With independent controls and indicators, you can follow each of the individual participants.
Multichrono supports unlimited chronos with full background support.
Supports iOS 6, iOS 7 and iOS 8
Pure Flickr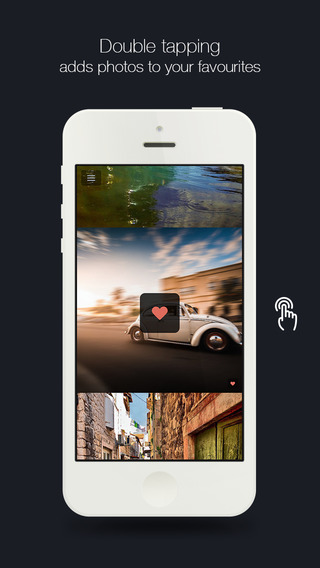 Normally $1.99.
Pure Flickr brings Flickr photo sharing on iPhone, iPod Touch and iPad. Designed to bring a pure and simple Flickr experience, you can BROWSE photos in the Flickr universe. UPLOAD photos, and TAKE & EDIT your photos with our powerful editing engine.

A simple and Clean User Interface with even simpler ease of use. We have removed most navigation buttons and invite you to use left, right, up and down swipe gestures to navigate the app.

Most SIMPLE and BEAUTIFUL Flickr app on the AppStore. Follow us on facebook.com/PureFlickr.

Please use the Facebook page for any feedback. We can't respond to reviews in the AppStore. We listen and answer back. Our aim is to continuously update the app to suit your needs. Ideas are always welcomed.

Key Features :

=== BROWSING ===

– Universal app compatible with iPhone, iPod and iPad.

– Retina support for iPhone4/4S and new iPad.

– Browse your own photos, your favorites, your friends feeds, what is interesting and the most recent photos in a easy to browse way.

– Pure gesture based app. Double tap images to favorite/un-favorite. Swipe left/right to navigate. Tap image to isolate for scaling.

– Support for viewing random Flickr users photos and discussions.

– Full screen photo viewing (Landscape and Portrait).

– Search function by keyword. Great to get direct to the source.
=== UPLOAD/EDITING ===

– Upload photos directly from your iPod/iPhone/iPad. Use the device's photo library as source or simply use the device camera to shoot your own awesome photos.

– During upload you can specify title, description and privacy settings.

– Edit your photos with our powerful editor. Our editor has the following features:

– Basic: Brightness, Contrast, Saturation & Sharpness.

– Scenes: Original, Backlit, Darken, Cloudy, Shade, Sunset, Night, Flash, Flourescent, Portrait, Sand/Snow, Landscape, Theatre & Food.

– Rotate: Left, Right, Flip Horizontal, Flip Vertical.

– Crop: Custom, Original, 1:1, 3:4, 4:6, 5:7, 8:10, 9:16.

– Enhance: Low Pass, Medium Pass, High Pass.

– Tilt Shift: Circular, Linear, Ellipse/Oval.

– Advanced: Vignette, Shadows, Highlights, Temperature, Tint, RGB Sliders, Curves.

– Frames: Various frames to choose from that are great for finding that perfect fit for your photos.

– Stickers: Want to add love hearts, moustaches and many more fun stickers? Then this feature is for you!

– Effects: Add various effects such as Analog, Lomo, Light Leaks and various other effects that enhance your photos stylistically.

– Text: Add your own typography, choose from a wide range of fonts. Rotate, Outline, Change Color and give your photos that personal touch with messages or add your own graphic design style.

– Pixelate: Rub your images to set areas of pixelation. Adjust the pixel size. Great feature for all pixel fans out there.

All editing features can be stored in history to allow you to undo your edits. It also comes with a store attached which allows you download more freebies or upgrade to some premium editing features. All of the above features are instantly free to use :)
=== SHARING ===

– Share photos with friends via Facebook,Twitter or simply download to your photo stream.
=== ACCOUNT ===

– Support for having multiple Flickr accounts active. This is ideal for households sharing an iPad or for people with multiple identities online.

– A flickr account is NOT required. Pure Flickr can be used by people who just want to explore flickr.

– Supports all iPod, iPhone and iPad screen orientations.

– As a universal application, Pure Flickr can be enjoyed on your iPad, iPhone and iPod Touch.
Sketch Me
Normally $1.99.
Turn your photos into drawing, cartoons or sketch images in one click to create instant works of art.

19 effects easy to use with full control. Save your creations and share them with your friends through Facebook, Twitter, Flickr, Tumblr, and Email.

#2 in France, Brazil, Mexico

—– What people are saying —–

Best for this kind of program

Nicely done, very flexible FX
Sweet! The app is well done, and produces very pleasing results.

Great App!
Many artistic and other interesting effects not usually found elsewhere can be easily applied to your photos. You can tweak brightness, contrast, etc. Highly recommend this app!

———————————-

Features:
• Different effects (black strokes, white strokes, pastel, pencil sketch, color sketch, cartoon, stamp, halftone, hatching, …)
• Edge strength, and opacity adjustment
• Contrast, brightness, saturation adjustments
• Save the result to Photo Album
• Share the result on Flickr, Facebook, Twitter, E-mail, …
Primo Do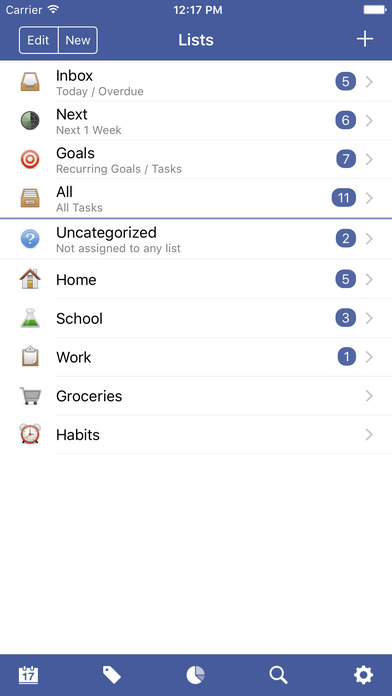 Normally $1.99.
Do You Primo Do? Organize your home, student and work life with Primo Do, the Premium Task Manager and To Do List! This powerful app offers you basic and advanced options to help you stay on top of your busy schedule.

Life can get pretty hectic sometimes, with lots of demands on your time. Thankfully, you have Primo Do! Everything in Primo Do is specifically designed to make life as easy as possible for you. You'll be so organized, you won't believe it. Maybe you'll even find some spare time for yourself.

* 20 different color themes, audio reminders, passcode protection, retina-display ready and more!
* Powerful yet easy to use task manager
* Is as basic or advanced as you need it to be
* Optional task details: due date, list, notes, priority, recurrence, reminders and tags
* Full-month calendar with the tasks set for the selected date displayed below
* Unique motivational pie-chart shows overall status of your tasks
* App Badge auto updates to show pending tasks, even in standby mode
* Overall viewing, sorting and filtering to help manage tasks
* Tasks organized into 4 standard folders and as many custom folders as needed
* Task recurrence types: every period, specific day(s), specific date and ordinal date
* Backup and restore your data using iTunes file sharing and now also by Email

Bring order to the chaos in your life. Download Primo Do now.