Today's list of the best paid iPhone and iPad apps on sale for free includes a number of great options that span a wide range of categories. You'll find fun sticker packs, useful utilities, some games and even an app that will let you repost other people's photos and videos on Instagram. As always, these sales could end at any time so be sure to check out any apps that look appealing right away.
DON'T MISS: How to shop Best Buy's members-only early Black Friday sale for free, today only
These are paid iPhone and iPad apps that have been made available for free for a limited time by their developers. There is no way to tell how long they will be free. These sales could end an hour from now or a week from now — obviously, the only thing we can guarantee is that they were free at the time this post was written. If you click on a link and see a price listed next to an app instead of the word "get," it is no longer free. The sale has ended. If you download the app, you will be charged.
Grably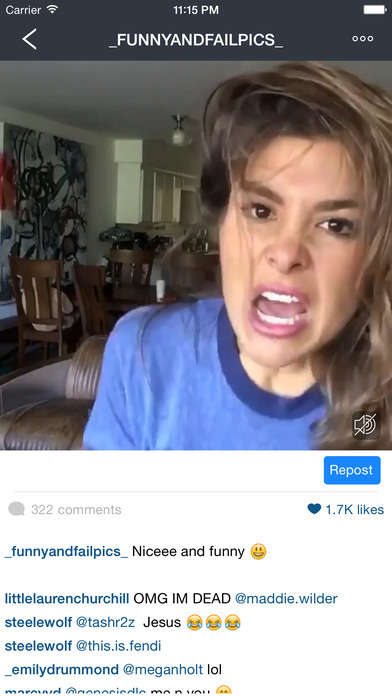 Normally $0.99.
Grably is the simplest way to become an Instagram power user. It allows you to easily discover and repost pics and videos on Instagram.

Bookmark your favorite users for quick revisiting, effortlessly scroll through hundreds of photos, quickly open the ones you like and repost them with one simple tap. What's best, you can do all of this completely anonymously, without ever signing in. If you want to repost a photo, you can do it with one tap again — this time the pic will open in your own Instagram app, ready for applying the perfect filter.

Whether you're a budding photographer searching for inspiration, a social media maverick that needs to churn out dozens of posts per day, or just making a backup of your own masterpieces, Grably will become an indispensable tool.

Features:
– user and hashtag search with auto-suggest
– bookmark any user for quick access
– quick review of photos and videos
– one-tap reposting
– perfect for photographers, artists and social media professionals
– completely anonymous; sign in not required
– works even if you don't have an Instagram account
Tapback Pack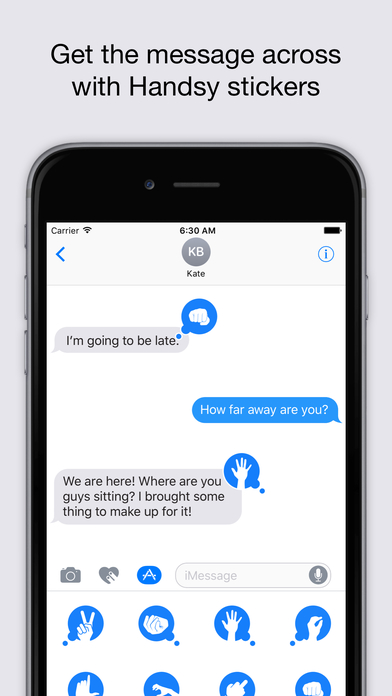 Normally $0.99.
A tapback pack of handsy stickers!
Extreme Contacts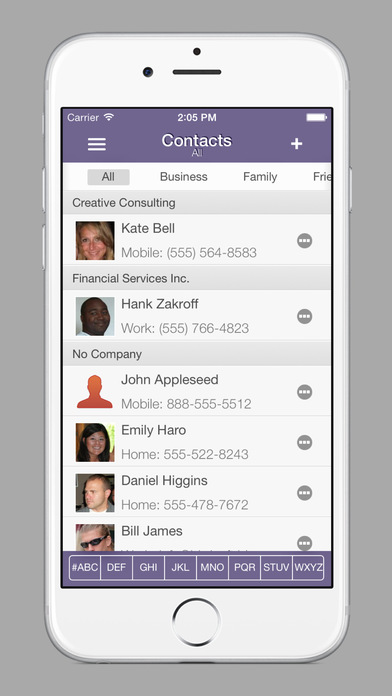 Normally $0.99.
Extreme Contacts is an advanced contact management App for the iOS.

Features Include:

• List, Photo List, and Coverflow contact views
• Quickly filter by favorite, alpha or categories
• Smart Categories – Save as Apple groups
• Sort by category, company, or name
• Group Texting/Emailing

Identifying and Filtering
• Add categories to contacts for filtering and icon support.
• Almost 200 professional icons built in to easily identify groups.

Power and Flexibility
• Universal Support
• Portrait and Landscape Support(iPad).
• Retina Display Support.
• Background and color theme choices.
• Help System

• Easily upgrade to full Extreme Agenda Planner
Comic Eyes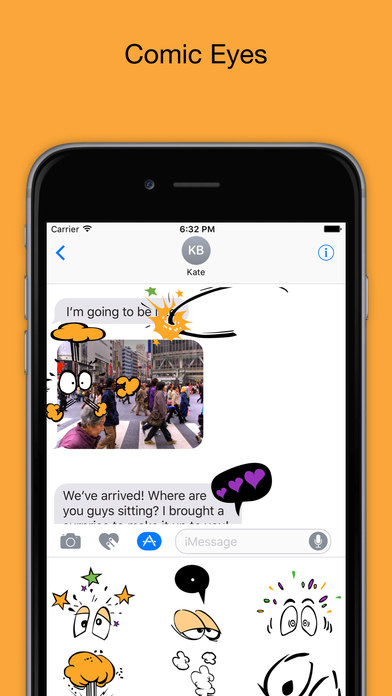 Normally $0.99.
Fun animated comic eyes and speech bubbles to callout text and image messages. Download these now and you can

– Drag and drop stickers to markup photo's
– React to your friends when they are late (ZACK!)
– Let your friends feel the excitement with eyes (POW!)
TubeVid Pro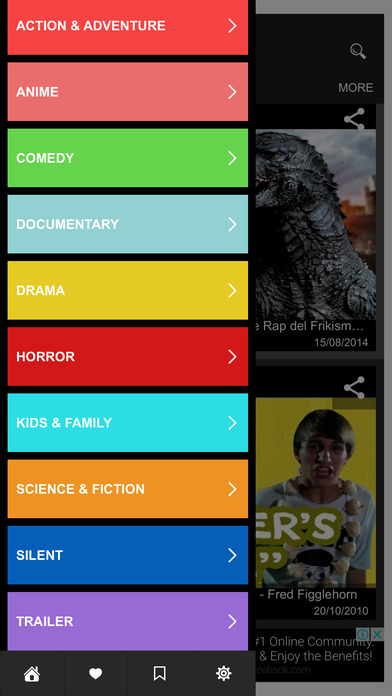 Normally $2.99.
An amazing app for everybody to watch a lot of videos which provided by YouTube in different genres.
This app show you some genres like: Trailer, Sciene, Fiction, Silent, Horror, Drama, Kids, Family, Comedy,… and more.
Besides watching videos, you can add the one that you like to your bookmark list or you library.
We design this app with a simple and friendly style so we believe that you will be familiar with it so quickly because it's really easy to use.
If you have any trouble while using this app, please send feedback to us, thank you so much.
Reco
Normally $2.99.
Recorder is designed for usability professionals who are conducting user testing on mobile Web sites.
– Exports recorded sessions to your Camera Roll.
– Easy manager.
OneDay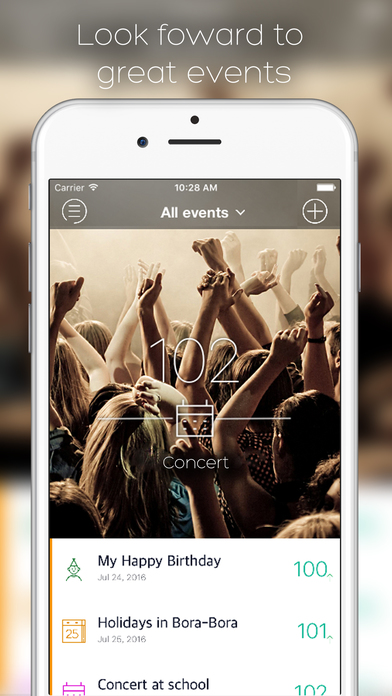 Normally $2.99.
OneDay is the best app to make countdowns of the best moments in your life throughout 365 days in a year alot of things you care for and cherish will happen like business meetings, birthdays, holidays, anniversarys, weddings concerts & many many more.

OneDay will always be there for you on your iPhone ( For the the guys out there who always forget your girlfriends or your wifes anniversary this app will save your life)
Wonderoom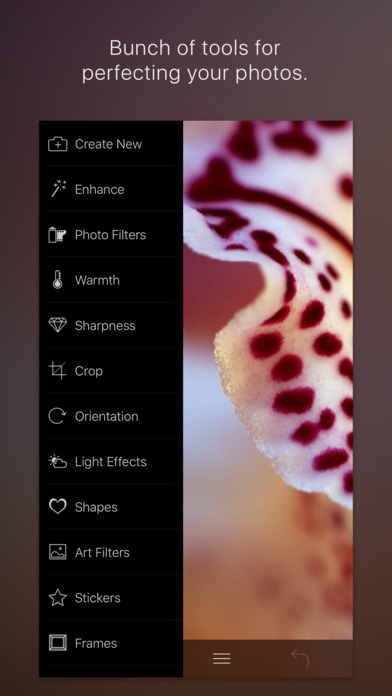 Normally $0.99.
Wonderoom is a full-featured, powerful photo editor, with clean interface, designed for quick editing.

It supports undo/redo, preserves EXIF data while editing, and it auto-saves you current progress, you can safely close the app and continue in any time.

You can import Instagram and Flickr photos from your account or do a search by hashtags.

With Wonderoom you will have all the freedom to customize your photos with pretty filters, effects, frames and fonts.
FILTERS & EFFECTS

Choose from dozens of breathtaking filters and effects to completely change you image.

– Photo Filters
– Light Effects
– Art Filters
– Vignette
– Pixelate area
– Sharpness
– Blur (5 types)
COLOR CORRECTION

Take full control over the tone and color of your image with advanced color adjustments.

– Enhance
– Warmth
– Brightness/contrast
– Hue/Saturation
– Exposure
COLOR SPLASH

Give your photos a dramatic look by converting them to black and white, while keeping your chosen details in color.

– Color Splash
DECORATIONS

Add a caption to the photo. Choose from bunch of different stickers, frames and shapes to give your photos some extra flare.

– Shapes
– Stickers
– Frames
– Text labels (bunch of fonts)
DRAW

Draw on your photo with any color you want.

– Draw (5 tools, color picker, undo/redo)
TRANSFORM

– Crop
– Orientation
– Resize (with or without aspect saving)
GEOLOCATION & TIMESTAMP

You can add, edit or delete the geolocation and timestamp of your photo preserved in EXIF.

– Location
Nanotech Notes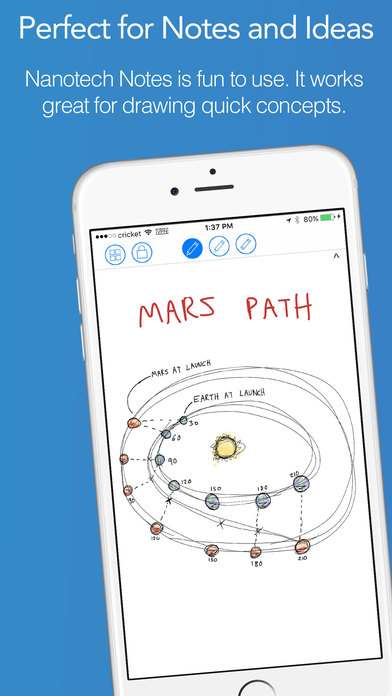 Normally $2.99.
Nanotech Notes is a simple but effective way to take notes and sketch out quick ideas and concepts. The app is super easy to use, but really powerful too! We've kept the app lightweight and fast, but don't let that fool you. Your notes are seamlessly synced to all your devices, and are available for offline viewing and editing. The drawing engine works in real time, which means that every stroke you make appears on all your connected devices instantly. Trust us, it's awesome :). So next time you have a stroke of genius or a concept that you need to sketch out, give Nanotech Notes a try!
Slender Man Origins 2
Normally $1.99.
Back by popular demand! The most anticipated Slenderman game!

A new game from the authors of the award-winning Slender Man Origins.

Meet Slender Man Origins 2!

What makes our game so special?:
– Plot: Enjoy the feeling of standing in the middle of a mysterious, intriguing story!
– Quest: Solve puzzles, overcome obstacles and piece together the whole story!
– Atmosphere: Immerse yourself into an atmosphere of mystery and danger!

The time has come to pursue the Slenderman once again, and this time it's personal – your daughter has been kidnapped. Your path lies through dark dungeons, catacombs and ancient ruins – and all of them are sure to contain a lot of mysteries and dangers.

Your only weapon and defense shall be your wits and observing skills – not every door can be simply opened, and not a single corner or nook can really be safe. Explore the deepest reaches, reveal hidden secrets and learn new details about the events occurring around you.

Danger lurks everywhere. Ancient halls guard their secrets well, and an unwary traveller can easily perish if he is not cautious enough.

Remember, the Slenderman is watching you…

– Large, detailed locations
Exploring the main locations will take you quite a few hours.

– Puzzles, locks and keys
Doors, bars, walls and ancient mechanisms will hinder you, and often it won't be an easy task to open them. You'll be searching for required items, hidden switches or something more exotic.

– Regularly updated journal
On your way, you'll find notes left behind by different characters. Some have been written recently, and some a long time ago. They can contain clues to solving the riddles – or pieces of the story.

– Atmospheric music
Each location has its own set of tracks, immersing you even deeper into an atmosphere of mystery and danger.

– Use the headphones!
Sounds can help you find the right path. Many of them will warn you of danger – your ears will save your life more than a few times.

– Awesome graphics
Quality textures, improved lightning scheme, interactive objects. All the locations are filled with detail, game events are followed by various visuals – sometimes you'll just want to stop for a moment and stare at your surroundings.
Download Slender Man Origins 2
WiFi Device Scanner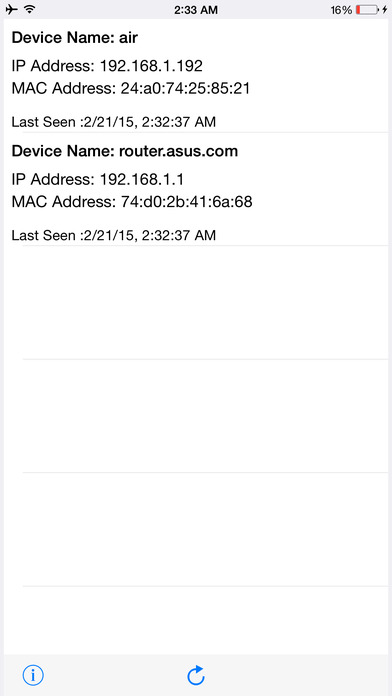 Normally $9.99.
This app shows you all monitoring devices connected to your Wi-Fi network. What are the monitoring devices? (hint: Snowden)

—
WiFi Scanner scans your network to report all connected devices.

Use it to detect all connected devices, including the monitoring devices, in your WiFi network at your home, office or school.