Today's list of the best paid iPhone and iPad apps on sale for free has some great options, and most of them have never appeared in one of these posts before. There's also no telling if they'll ever go on sale for free again, so definitely check them out and download them while you still can.
DON'T MISS: The 5 best Black Friday sales you can shop right now
These are paid iPhone and iPad apps that have been made available for free for a limited time by their developers. There is no way to tell how long they will be free. These sales could end an hour from now or a week from now — obviously, the only thing we can guarantee is that they were free at the time this post was written. If you click on a link and see a price listed next to an app instead of the word "get," it is no longer free. The sale has ended. If you download the app, you will be charged.
Network Utility Pro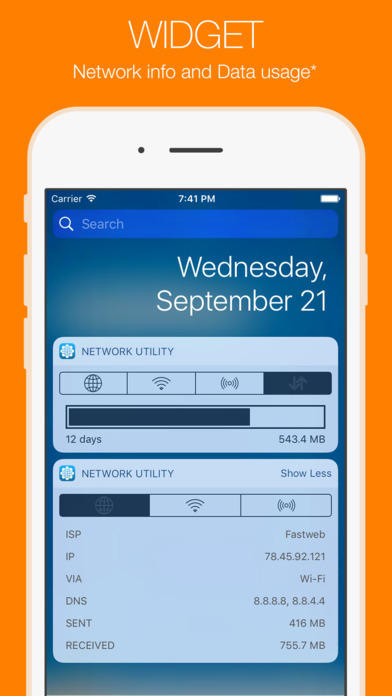 Normally $0.99.
********
App and Widget were updated for iOS 10!
Add to your notification center every available Network Info and Data Usage*.
********

With Network Utility you can quickly find all informations about your network. Information such as internal and external IP, network name, MAC address, gateway address, subnet mask and DNS addresses.
In addition, with a single tap you can PING a domain, query a Whois server or use NSLookup function to discover every info about it.

You can copy any information of the network that you are connected, simply tap on it!
You can also copy result of Whois or NSLookup and paste it everywhere on your iOS device.

An amazing real time graph help you to visualize PING response times, and Network Utility v4 has also real time stats.

Network Utility 4.1 brings to you an advanced Data Usage monitor tool! Configure it, and see how much space you have left.

The Geo IP tool allows you to to quickly geolocate a domain or IP in a matter of seconds.

——————————————————————————–

DATA USAGE PLANS
Daily
Weekly
Monthly
30 days
28 days (**NEW**)

AVAILABLE NETWORK INFO
Internet
– ISP
– IP
– REACHABILITY STATUS
– DNS
– TOTAL SENT DATA
– TOTAL RECEIVED DATA

Wi-Fi
– SSID
– BSSID
– IP
– GATEWAY
– MASK
– MAC ADDRESS
– SENT DATA
– RECEIVED DATA

Cellular
– CARRIER
– RADIO ACCESS TECHNOLOGY
– VoIP SUPPORT
– SENT DATA
– RECEIVED DATA

——————————————————————————–

PING OPTIONS
– COUNT
– WAIT
– TIMEOUT
– PACKET SIZE
BusyCal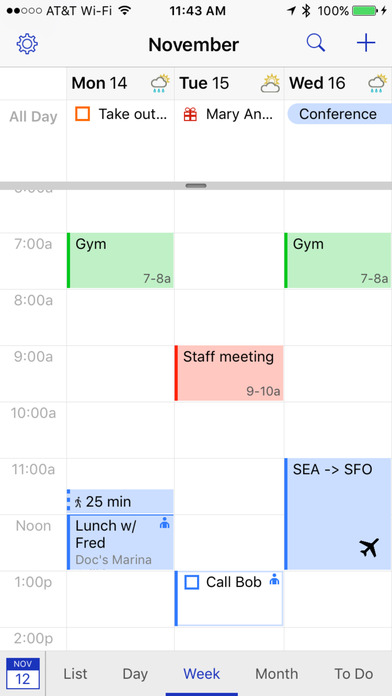 Normally $2.99.
BusyCal is a powerful, flexible calendar app for managing busy schedules, events and to dos.

BusyCal's unique features include customizable calendar views, integrated to dos, meeting scheduling, travel time, maps integration, natural language input, tags, alarms, search, weather, moons, birthdays, anniversaries, graphics and more.

BusyCal provides reliable support for iCloud, Google Calendar, Exchange, Office 365, and other CalDAV servers, enabling you to sync and share calendars with other Macs and iOS devices running BusyCal or the built-in Calendar app.

BusyCal for iOS is a full-featured mobile companion to BusyCal for Mac, the leading calendar solution for Mac OS X that thousands of users have trusted and depended on for years.

Calendar Views

• Display your calendar by Month, Week, Day or List.
• Pinch and zoom to control the number of weeks shown per month, and days shown per week.
• Customize the calendar appearance including calendar colors, weather, moons, birthdays, anniversaries, event times, week numbers and more.

Events

• Create events manually or automatically using natural language.
• Choose from a wid range of attributes to display when viewing or editing events including travel time, time zones, attendees, contacts, tags, maps, last edit time, and more.
• Add tags to events to track projects and important events.

To Dos

• To Dos are displayed directly in the calendar and carry-forward until completed.
• To Dos can be undated, or scheduled to occur on a specific date or time.
• To Dos can be scheduled to repeat daily, weekly, monthly, etc.
• To Dos can be sorted and filtered by date, priority, calendar or title.
• To Dos are compatible and sync with the Reminders app on Mac and iOS.

Travel Time, Locations and Maps

• Supports Location Services for adding locations to events.
• Supports both Apple Maps and Google Maps for driving directions.
• Travel time allows you to block out time to travel to an appointment.
• Alarms can warn you in advance of travel time when it's time to leave.

Personalization

• Display Birthdays and Anniversaries, including birthday age and anniversary number.
• Display a live 10-day weather forecast.
• Display phases of the moon.
• Display graphics created in BusyCal for Mac.

Sync and Share calendars

• Sync and share calendars with iCloud, Google Calendar, Exchange, Office 365, Fruux, Yahoo, Kerio, Zimbra, OS X Server, SabreDAV and other CalDAV servers.
• Sync with other Macs and iOS devices running BusyCal or the built-in Calendar app.

More

• Receive Inbox notifications of meetings and changes to events on shared calendars.
• Search your calendar for past and future events and to dos.
• Set default settings for events, to dos and alarms.
widget weather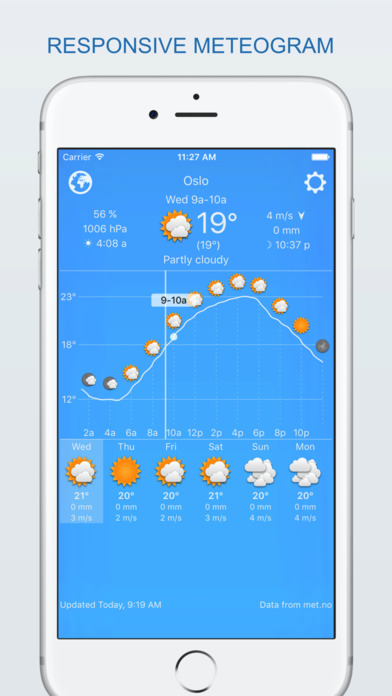 Normally $1.99.
Even bad weather can be forecasted beautifully!
widget weather will make any weather look good on your iPhone/iPad/Apple Watch!

widget weather is a fully customizable weather app and widget. Pick your favorite weather symbols, detail level, font and backgroud color. There's even two weather forecast services so pick the most accurate one for your location, and the weather forecast is saved locally for offline use.

User reviews:
-"I have tried every widget and this is by far the best. The pixelated weather animations are very cool. It has a ton of options and I like how you can double tap the widget to refresh the info."
-"Maybe the best weather widget on the appstore."
-"It's simple, beautiful and does what it says."
-"LOVE THIS! Best weather app I've used so far!"

### There's a free version available if you'd like to try before you buy. You'll find "widget weather lite" under related apps ###

Feature list:
-Touch responsive meteogram
-Two forecast styles: list and graph (meteogram)
-Great customizable widget
-Apple Watch support
-Beautiful weather icon sets optimized for Retina and Retina HD!
-The first and only widget for iOS with animated weather symbols
-Customizable detail level (rain/wind/units etc.)
-Font picker
-Pick location from map or use GPS position
-Two forecast services: openweathermap.org and met.no (met.no is the data provider for yr.no)
-Choose how often new forecast data should be downloaded
-Double tap to update manually (Great for saving data when roaming)
-Tap to expand/collapse extends the visible forecast while using less space
-Weather forecast in 23 languages
-Universal for iPhone and iPad

Usage tips:
– Continued use of GPS running in the background can dramatically decrease battery life.
– You can update manually by double tapping the widget.
– Forecast data rarely changes more often than every 2 hours.

###
To activate the widget, do the following:
1 Unlock the device
2 Pull down from the top of the screen to open the notification center.
3 Tap "Edit" at the bottom.
4 Press the green + sign next to "forecast".
Done!
You can change the order of things by pulling the lines up/down while pressing the icon to the right of the name (3 lines)

###
Widget control options:
-tap current/detail view for expand/collapse
-double tap current/detail view to force update
-touch and drag graph to show details
-select day to see graph or list of details for upcoming days

###
Weather forecast available in: English, Bulgarian, Catalan, Chinese Simplified, Chinese Traditional, Croatian, Danish, Dutch, Finnish, French, German, Italian, Japanese, Korean, Norwegian, Polish, Portuguese, Romanian, Russian, Spanish, Swedish, Turkish and Ukrainian.

App menus in English, Chinese Simplified, Danish, French, German, Italian, Japanese, Korean, Norwegian, Portuguese, Russian, Spanish and Swedish.
MBE Stickers 2
Normally $0.99.
MBE stickers 2 :

These little happy faces stickers are waiting for you!
Let's check them out!
KeyThemes Pro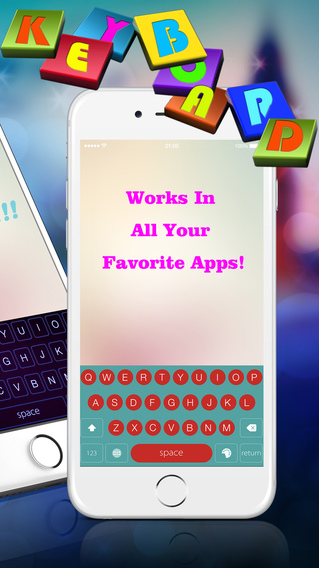 Normally $1.99.
Bored with your default iOS keyboard? Set a CUSTOMIZED color keyboard to your system keyboard now with this app!

Your color keyboard can be installed within moments. Just follow the simple tutorial inside of the app. You'll be able to use the keyboard everywhere.

Features
– Different Styles
– Compatible on iPhone, iPad, and iPod touch.
– Easily install the keyboards within moments.

Please note that this app is only compatible on iOS 8 devices and later.
DriveBox HD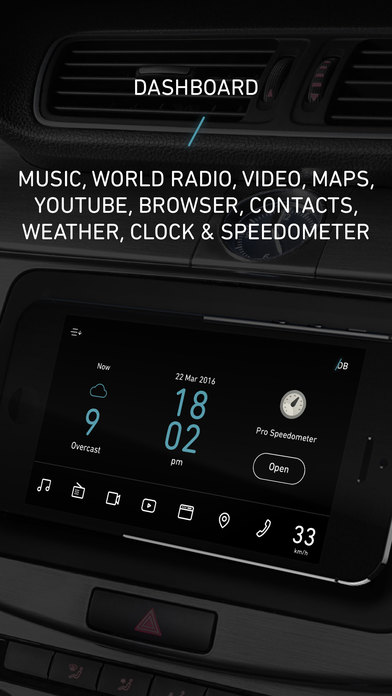 Normally $1.99.
Car app award 2014

*** UK APP & MOBILE DESIGN WINNERS 2014 FOR BEST CONNECTED APP ***

DriveBox is an interactive intelligent vehicle app built for car, truck, motorcycle and all types of vehicle lovers and daily users. It brings all your content and in-car entertainment under one roof. Features include in-car gadgets, music, maps, video, calls, radio, widgets and much more for your ultimate driving experience. Unlock the retro speedometer and mount it to your dashboard or simply use our StreetView maps feature. Keep up to date with current in-car trends by utilizing an app takes your driving experience to the next level.

Main features:

Dashboard
• Featured weather widget with forecasting
• Display time and date data
• Access your in-car gadgets

Music
• DriveBox utilises Apple's CarPlay features to allow you to connect to your vehicle with Bluetooth (or cable) and use your steering wheel knobs to control your music
• DriveBox EyesFree® gesture controls (simple gestures to browse and listen to your music) without ever taking your eyes off the road
• DriveBox MusicFx® presents your music in a beautiful and minimal effects panel which also feature our Eyes Free gesture controls
• Filter between Songs, Albums, Artists, Playlists and Audiobooks
• Experience full graphic and visual richness with all your music artwork in full color
• Repeat or shuffle your tracks for pleasure

World Web Radio
• Listen the world's best radio from over 600 stations
• Choose from many different countries, including your own

Video
• View your videos directly inside our player (non-DRM)
• Access DRM (digital rights managed) video on your device
• Filter between your Movies, TV Shows, Vodcasts and Personal Videos
• Experience full graphic and visual richness with all your video artwork in full color

Youtube
• Search for Youtube videos directly in the DriveBox app
• Videos presented in your search choice between HD and SD quality
• View your video in full screen mode directly inside DriveBox app

Calls
• Pull in all your address book contacts directly into DriveBox app
• Use of large buttons and typography for ease of calling
• Integration of Skype® and FaceTime®
• Connect your device via bluetooth for hands free conversations

Maps
• DriveBox StreetView presents a 360 degrees full color view of your desired destination point (available as in app purchase)
• DriveBox StreetView displays desired destination weather information
• Get directions to your chosen destinations with Apple Maps®, GMaps®, Waze®, Navigon®, TomTom® eSygic®

Web Browser
• Use our browser directly inside the DriveBox app
• Access, save and edit your favorites for ease of use
• Features forward and back buttons for a smooth and fluid interaction
Cleaner Pro
Normally $2.99.
* Over 2,000,000 people love Cleaner Pro :)

* Easily Remove Duplicate Contacts! *

MAIN FEATURES
○ Find & Merge duplicate contacts!
○ Remove contacts without name or phone number
○ One tap to backup your contacts!
○ Quickly find the contacts you need

Your contacts are the most important data in your phone which easily becomes messy if not consistently updated.
Cleaner Pro easily helps you detect and merge duplicate contacts.

SIMPLY MERGE DUPLICATE CONTACTS
○ Find & Merge duplicate contacts!
○ Find & merge contacts with similar names.
○ Find & Merge contacts with duplicate phone or email.

CLEANUP
○ Remove contacts without name
○ Remove contacts without phone & email

BACKUP
○ One tap to backup your contacts!
○ Quickly export your backups to Dropbox, Google Drive, Email
○ Move contacts between accounts (Exchange, iCloud, Local Address Book)

SMART FILTERS
○ Quickly find the contacts you need
○ Filter contacts by Company & Job title
○ Filter contacts by upcoming birthday & creation date

AVAILABLE IN 15 DIFFERENT LANGUAGES
English, Español, Français, Italiano, Deutsch, Português (Br.), 中文 (Simplified), 中文 (Traditional), 日本語, 한국어, Nederlands, Русский, Türkçe, العربية, עברית

Cleaner Pro offers unlimited backups for your address book
To keep your contacts even more protected, turn on Cleaner Pro to save every single change in your contact list, even when you are not using the app.
Cleaner Pro allows you to restore your contacts from any mobile device for $9.99 a year through an auto-renewing subscription.
Subscriptions will be charged to your credit card through your iTunes account.
Your subscription will automatically renew unless cancelled at least 24 hours before the end of the current period
You will not be able to cancel a subscription during the active period. You can manage your subscriptions in the Account Settings after purchase.
Lowcost Airlines
Normally $1.99.
We scan 105+ lowcost airlines and combine manually connected flights.

We believe that the traditional method of researching airfare (i.e. using fixed departure and arrival dates, expanded by just a few days at best) is hopelessly outdated and does not serve the needs of today's travelers.

For that reason we created Lowcost – the low cost airfare search engine. Lowcost combines all available connections including those between different carriers and gives you the overview of cheapest options. And that all happens in just a blink of an eye.

Currently our database covers most airports in Europe and many destinations in Africa, Middle East and Asia. Gradually we expand our portfolio with more and more airlines and airports.

= Important notice =
The information presented in this app is provided in good faith and every reasonable effort is made to ensure that it is accurate and up to date. Accordingly, this information is provided "as is" without warranty of any kind. Lowcost excludes all warranties, either express or implied (including, but not limited to any implied warranties of merchantability, fitness for a particular purpose, satisfactory quality or freedom from hidden defects). In no event shall Lowcost be liable for any damage arising, directly or indirectly, from the use of the information contained in this app including damages arising from inaccuracies, omissions or errors. Any person relying on any of the information contained in this app or making any use of the information contained herein, shall do so at its own risk. Lowcost hereby disclaims any liability and shall not be held liable for any damages including, without limitation, direct, indirect or consequential damages including loss of revenue, loss of profit, loss of opportunity or other loss. The information contained in this app may be changed or updated at any time without notice.
Lens Kit 360 Pro
Normally $2.99.
Lens Kit 360 Memories deserve design, Contains 360 filters, Photos of your daily life and travelling can be depicted as the most memorable moment, Be a part of this awesome design expression through photography.

MORE AWESOME FEATURES
Lens Kit 360 provides 360 filter effects beloved by professional photographers, all conveniently packed in 10 different themes. Lens Kit 360 themes vary from the feel of film camera to the unique sets of classy moods or fun creativity, It's time to make things look different!
Say&Go Voice Notes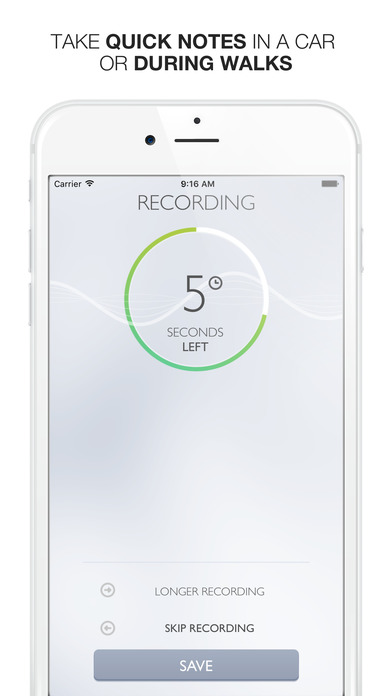 Normally $2.99.
A powerful voice recorder for iPhone and Apple Watch. Just tap the icon, say a short note, and it becomes your reminder or you IMMEDIATELY find the note on Dropbox, Evernote or e-mail. All in just ONE TAP!

Featured by Apple in Our Recommendations, Productivity and Business in Canada!
148apps: "Extremely convenient for those commuters who do serious planning and brainstorming on the road."

Apppicker: "With Say&Go you'll never miss out on a great idea again!"

Say&Go is not a yet another voice recorder – it is smart and efficient. To save a thought, all you have to do is just open the app and start speaking. Recording will start and stop automatically. Notes will be instantly transferred to your computer via Dropbox, Evernote or e-mail.

With Apple Watch, the app is taken to a brand new level – now you can immediately record your thoughts and to-do's by just raising your wrist.

Perfect for multitaskers and GTD fans. Now you can do efficient brainstorming on the go without bothering with unnecessary taps to make and share notes.

Lifehacker.com: "[…] This makes recording a short idea quickly surprisingly easy."

Top Business and Productivity app:
#1 in Poland and Norway
Top 3 in Canada, Italy, Finland
Top 5 in the United States, China, New Zealand, Australia
Top 10 in France, Singapore, India, the Netherlands, South Africa, Philippines, Saudi Arabia, United Arab Emirates, Thailand, Taiwan

+++Main features:+++

• INSTANT START – recording starts as soon as you run the app*.
• AUTOMATIC STOP – recording stops automatically once recording's time limit (4-75 seconds – adjustable in Settings) has passed.
• E-MAIL-TO-SELF functionality – record a note and automatically send it to your inbox.
• EVERNOTE integration – use recordings to automatically create notes.
• DROPBOX upload – automatically upload recordings to Dropbox.

Take voice notes on your way to work and then just see them later on your computer.

• QUICK REMINDERS – set reminders to go off within the next 60 minutes with one swipe.
• REMINDERS – set specific reminders with date and time.
• VOICE MESSAGES – recordings can be easily sent via Messages and e-mails.
• LAUNCH CENTER PRO support – use shortcuts to make recording and sharing even faster.

+++Doubts about time limit?+++

How much time do you need to capture an idea or to-do?

Usually, a few seconds.

That is why it is better to be QUICK and AUTOMATIC than endless and manual. Moreover, notes in Say&Go are short so they are efficient, succinct and concise.

+++

Join us on Facebook: https://www.facebook.com/sayandgo

*The autostart feature can be disabled in Settings.

Apple Watch app is available on on watchOS 2.0.

Please remember that using a mobile phone when driving may be dangerous and is strictly prohibited in many countries. Make sure you are using a Bluetooth headset as an input for recording and use the device's built-in voice assisstant to open the app.
USE SAY&GO RESPONSIBLY.