We were a bit too busy yesterday to put together our daily list of the best paid iPhone and iPad apps on sale for free, and readers weren't happy. We got dozens of emails from people looking for their free app fix, so we dug extra deep to make today's list extra special. You'll find some fantastic apps in today's post from start to finish but as always, these sales could end at any time so be sure to check them out right away.
MUST SEE: The best leather cases for Apple's iPhone 7 and iPhone 7 Plus
These are paid iPhone and iPad apps that have been made available for free for a limited time by their developers. There is no way to tell how long they will be free. These sales could end an hour from now or a week from now — obviously, the only thing we can guarantee is that they were free at the time this post was written. If you click on a link and see a price listed next to an app instead of the word "get," it is no longer free. The sale has ended. If you download the app, you will be charged.
Voice Launcher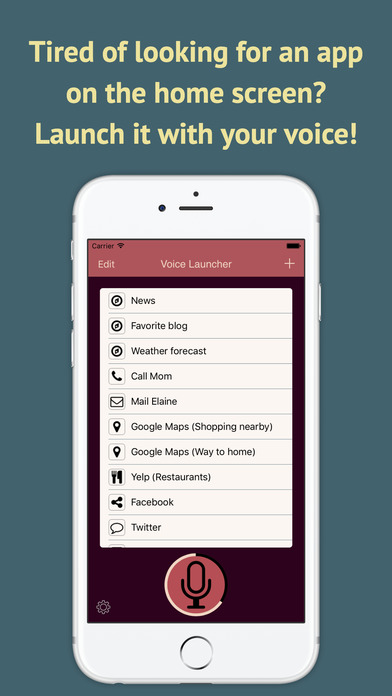 Normally $0.99.
Tired of looking for an app on the home screen?

This is the app for you! Instantly launch your apps with your voice!
# Features

– Voice Launcher detects the sound of keywords defined by you and launches apps using the URL scheme.

– Sound detection is processed locally in the app. No server connection makes possible a speedy response!

– Easy setup using templates for common URL Schemes.

– 519 pre-installed images to customize shortcut icons.

– Shortcuts are synchronized between your devices via iCloud.

– Spanish acoustic model is also available for Spanish speakers.
# How to use

1. Create a new shortcut with a name. It will be the keyword for the app to detect the sound.

2. Enter an URL scheme for launching your app.

3. Save the shortcut.

4. Bring your mouth closer to the microphone.

5. Speak the keyword into the microphone.
Thumb Browser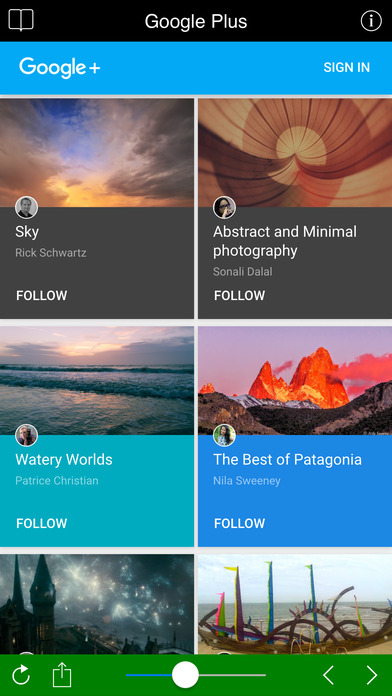 Normally $3.99.
Experience unparalleled easy to navigate!

Using Thumb Easily browse your daily websites!

Characters:
This App used one scrollbar to browse edited websites.
Easy to use! Just only drag the scrollabr to browse your daily website.
This app reserved for editing 12 websites.

Functions:
(1) Simple design for saving resources and more smooth.
(2) Saving user operation time. (No open and close windows between websites)
(3) Previous / Next page button.
(4) Add URL input column.
(5) Refresh button.
(6) Share screen button.
(7) Support portrait and landscape modes.

Fast Getting Started:
(1) Click top left button to edit 12 websites.
(2) Drag the bottom scrollbar to visit 12 websites.
(3) Click other function buttons for previous, next, share and refresh.
(4) Or click top right button to input specific hyperlink address.
Mini Mouse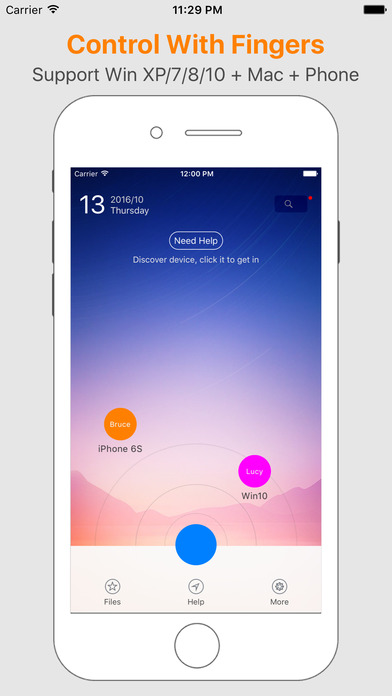 Normally $1.99.
===============================

Support WinXP/Vista/7/810&Mac&Other Phone

===============================

****** Phone Control Computer ******
● Wireless Mouse,Keyboard
● Play Computer's Video/Music
● Computer Screen Shot
● Computer Application management
● Computer Windows Control(Like Maximize,Minimize)
● View Computer Documents(Like XLS,PPT,WORD,TXT)
● Image Transfer
● Record Video and Upload to computer
● PPT Remote Control
● Shut Down / Sleep / Restart / Log Off Remotely
● Password Protection
● Support Hotspot Connect
● Volume Control
● Program Control(Remote Open/Close, Activate…)
● File Upload/Download With Computer
● Browser Control
● Contacts Backup
● Your Phone Will Become Your Computer

****** Phone Control Phone ******
● File Transfer With Each Other
● Play Other Phone's Video,Music
● View Other Phone's Documents(Like XLS/PPT/WORD)
● Get Other Phone's Contacts Data

OK, Let's DO IT!!!
Tayasui Sketches Pro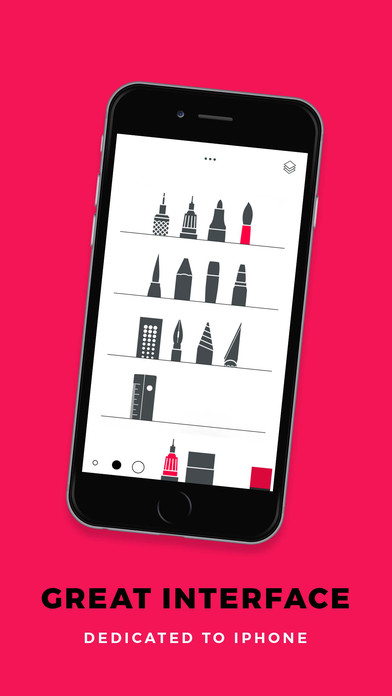 Normally $4.99.
Because beautiful tools make beautiful drawings, we endlessly refined Sketches brushes to create the most realistic drawing tools.

Sketches Pro is Sketches (free) with the Pro Bundle IAP included : Extra tools, Layers and many more pro features.

Sketches is the most realistic, versatile and user-friendly sketching app designed for a mobile device. This exhaustive artist's toolbox helps users create dazzling sketches, cheerful paintings and smashing illustrations on the go.

• Features
– Import photos
– Over 20 ultra realistic tools
– Incredibly realistics watercolor wet brushes
– Brushes Editor
– Color Eyedropper
– Pro Export and sharing

• Layers
– Use layers to simplify your task
– Export them as separate PNG with transparency

• Folders (iPad only)
Easily organize your drawings in beautiful and easy to personalize folders or books.

• Pressure Stylus support
Discover even more realistic brushes while Styluses.
We support Apple, Wacom and Adonit Styluses.

A Unique feeling : Each stroke behaves vividly and truly like brush on paper, adapting the pressure, angle, and width to your movements. It's an effect you have to see to believe.

• A unique UI with a touch of Zen : Tools are hidden away as you create and the bare minimum buttons are shown to make for a very clean canvas..

• Community : Share your drawings with the Sketches Community where you can find inspirations and vote for other people drawings.

I• List of tools
– Pen
– Rotring
– Felt Pen
– Pen Brush
– Oil Pastel
– Watercolor Dry and Wet brushes
– Acrylic brush
– Airbrush
– Area and Filling tool
– Patterns
– Text (iPad only)
– Shapes (iPad only)
– Eraser
– Cutter
– Smudge tool
– Ruler
Split Lab Collage
Normally $1.99.
Split Lab Collage is a powerful collage maker and photo editor for you to create amazing collages using your photos, fun stickers, text with cool fonts.

FEATURES
– All kinds of classical collage frame
– Add labels to your images and photo editor
– Apply scores of effects to individual photo
– Add stickers and labels to the photos
– High Resolution output

Dozens of templates:
More than 185 classic layout, Support creating photo collages which can contain up to 10 photos.

Enhanced editing
Freely rotate, freely zoom in & out, and freely move photos in the collages.

Stylish text:
More than 175 fonts available. Allows a wide range of editing options: rotate, scale, change color, add multiple texts.

Creative Cute stickers:
Choose from 600 stickers to spice up your photos.

Artistic filters
More a 165 are available. These special effects can be applied both globally and individually on your photos.

Start making your own stunning collages now!
Find My Car
Normally $1.99.
Download now the No. 1 Parking Finder App on the iOS App Store.

Have you often forgotten where you left your car?
Or received an unnecessary parking fine?
Then "Find My Car" is the perfect app for you!
As with "Find My Car" you will relocate your car without any stress or you will be reminded of when your parking ticket runs out, for example.

App overview:

-Save parking position by means of GPS
-Make additional corrections via Drag&Drop
-Share parking position with other Find My Car users
-Calculate and display route between your current position and parking position (optional: Maps, Google Maps, Navigon)
-Compass Feature
-Save photo
-Possibility to set a timer for an elapsing parking ticket
-Add memos to be able to assure parking level including parking position or other parking information in a multistory car-park.

Special features:

Share functionality
If you share your car with other people and you would like to inform your partner or passenger of the whereabouts of your car you can do this very easily with the Share function directly from the app.

Alert for elapsing timers
If you have set a timer, the app reminds you after expiry via Push notification that your parking ticket/timer has run out. This even works when the app is closed.

Save photo
You can take a picture of your parking position and save it. This way you can find your car even more easily.

Advanced route guides
If you would like to have a route calculated to your car you will be constantly updated in real-time on the distance and the approximate arrival time.

Compass Feature
With the help of the compass function, you can find your car quickly and easily. The map will directly show you what direction you are looking in.

Spot-Me feature
By clicking on the Spot-Me button you never lose track on the map and you will always know exactly where you are.

Offline function
When you have set your parking position once, it is saved on the device and you can then completely close the app. Upon reopening the app, the saved parking position will be displayed again.

For suggestions for improvement, general suggestions and occurring errors please send us an email. The address you will find in the app. Thank you!
Venus Calendar
Normally $4.99.
If you are tired of the same old boring way of keeping schedules and tedious data entry, then Venus Calendar is for you! The app allows you to plan out your day by writing it in sketches and doodles – much like you would do to an old wall calendar.

Venus Calendar is designed for simplicity and sanity. Let go of all the alerts, notifications, and oppressive schedules eschewed by traditional calendar apps, and find a new a fresh way to get things done. Be creative. Express yourself. Make each day unique and different and fun.

Try Venus Calendar. Because life isn't supposed to be a time clock you punch in and out of. It is a canvas where you paint your experiences, and leave your mark.
Camera7
Normally $0.99.
Camera7 is an amazing camera app that offers the same effects of the reported dual-lens camera of the upcoming iPhone 7. With this app, you can add impressive new features to your older generation iPhone's camera and take stunning pictures. Why wait for iPhone 7 to get a brand new experience of mobile photography?

– Use two varied focal lengths simultaneously and capture striking photos or videos.
– Focus area can be enlarged by dragging.
– Easily adjust the focal length with just a pinch from 2x to 4x.
– Ability to individually customize the display size of all parts.
– Works fine on all iPhone, iPod Touch and iPad.
balance
Normally $1.99.
One of the UNIQUE GAME on APP STORE the more you play the more you addicted.

••• Can you guess the weight of each side and keep the triangle on the correct position.

Hardest game on planet.Easy to play but hard to master and you can't even beat the score of 5. Challenge your friends on game centre.

(Fancy Graphics + Awesome Music) * Simple Gameplay / Hardcore Physics = balance™
Heart Rate Plus PRO
Normally $1.99.
Turn your iPhone into your personal Heart Rate Monitor !

Download now Heart Rate Plus and use your camera's flash to see how healthy you are!

With a graphic and a menu designed specifically, Heart Rate Plus offers a complete suite of tools for anyone who wants to monitor the heart rate.

SPECIFICATIONS:

* Integration of Apple's 'Health' app.

* Ability to create an account (optional) to synchronize data between multiple devices and backup your measures.

* Measure your heart rate: Place your index finger on the iPhone's camera and our advanced algorithm accurately calculates your heart rate.

* Graph in real time: a real-time chart will show you every heartbeat, similar to pulse oximeters used in hospitals.

* Tag the measure: associate a Tag to each measure. Ability to add unlimited personal Tag.

* Discover the Heart Rate Zones: based on your rate at rest, the maximum frequency and age we calculate the HR Zones. After each measurement, an indicator signal in which zone you are.
Here are the HR Zones:
– Rest area (0 to 50% of heart rate reserve)
– Warm Up zone (50-60% of heart rate reserve)
– Fat Burn Zone (60-70% of heart rate reserve)
– Cardio Zone (70-80% of heart rate reserve)
– Zone Extreme (80-90% of heart rate reserve)
– Max Zone (90-100% of heart rate reserve)

This is absolutely important for those who train, want lose weight or want keep the beat under control. In the information panel is available a detailed explanation of the HR Zones.

* Statistics: view statistics in bar graph or a common chart. Filter statistics by the measure's Tag.

* Map mode: Displays real-time measurements made around the world in order to see the worldwide trending.
The heartbeat at rest changes from person to person depending on age and level of training. Who makes sport regularly or an athlete will have a value of the beat at rest less than those who lead a sedentary lifestyle. Are you curious to know if your fitness has improved? Measure your pulse regularly and monitors the progress of your resting heart rate.

NOTE: Be sure to completely cover the lens of the camera and flash with your finger. Press gently because too much pressure reduces circulation in the finger and complicates detection. Ensure that your fingers are not cold.
This application is designed only for fun or for training!
Mic'd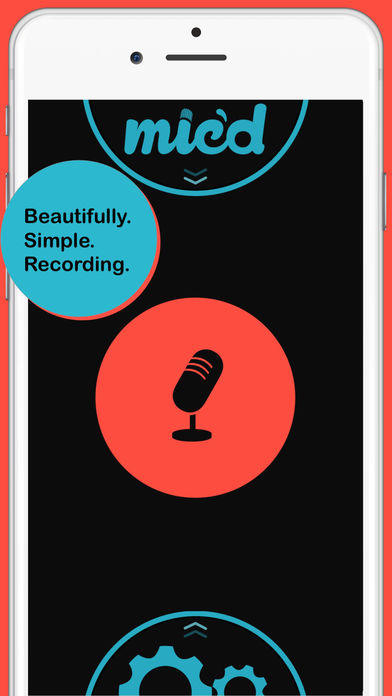 Normally $2.99.
"Best New App" – Apple

Mic'd is the beautifully simple recording app that was made with the Apple Watch in mind. We cut the clutter so that nothing stands in the way of you and the recording you're about to make.

* Record on both iPhone and Apple Watch
* Playback on both iPhone and Apple Watch
* Use your watch as a remote to control iPhone recording and playback directly from your wrist.
* Share your recordings with just a few taps
* Many ways to begin recording in a snap. Glances and complication support on Apple Watch and 3D touch to record on iPhone.

Mic'd for iPhone stands alone as a recording gem. Add to that the functionality of the Apple Watch, and the things you can accomplish are limitless. Never again miss the moments in life that matter most. Happy recording.

Here's a bit more detail…
Mic'd does not need the watch at all. It works just wonderfully on it's own. If you do have a watch, however, then from your wrist, you can tell your iPhone to start and stop recording. Then you can tell your iPhone to playback those recordings.
So many fun things to do when using your watch as a remote. But the watch is also a great standalone device. You can record and playback audio without even having your phone around.
If you just want to know if your phone is recording or paused, just glance at your watch. Then start or stop it again with a tap.
Media Sandbox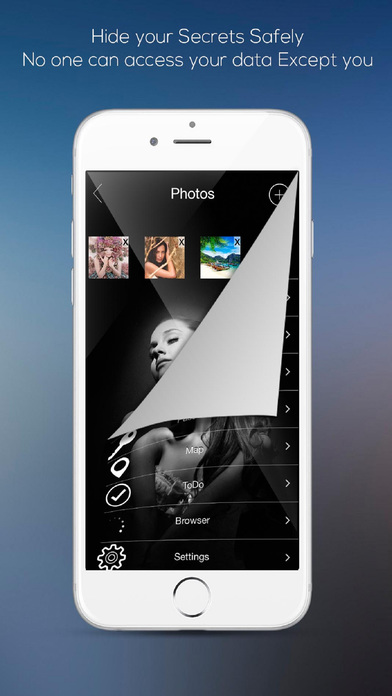 Normally $0.99.
Media SandBox Provide protection to your own secret videos and photos and protect malicious hiding place. Help keep your personal privacy secure strongly. This app locks and unlocks with your finger prints. No one can access, except you.
The most effective and highly developed Video & photo Personal privacy App. Offers ALL THE FEATURES you may need and much more.

PHOTO & VIDEO
» Fast and intuitive Photo & Video viewer.
» Thumbnail view.
» Slideshow with music and transitions.
» Multiple Import and Export media file from and to Photo Album.
» Quick add button.
» Share your photo to Facebook, Twitter and Instagram.
» Support file .Move, .M4V, .MPV, .MP4, .3GP

PRIVATE MAP
» Private map (save location)
» Show direction to secret location.

PRIVATE BROWSER
» Build-in Private Browsing.
» Multiple page.
» Tap and hold to download.
» Download in the background for up to 10 minutes.
» Supported file .Mov, .M4V, .MPV, .MP4, .3GP

NOTE
» Note Folder, categorize your note into folder.
» Simple and clean as original note app.
» Share to Email, Message, Facebook and Twitter.

PASSWORD
» For your Account, Website and etc.

THEMES
» 15 Themes included

TO-DO
» Create your private todos and keep it with only you.
» Set the priority.

AUDIO
» Record your audio and keep it in secure place.
» Show your recorded audio as list view.

APP'S SECURITY SYSTEM
» This app locks and unlocks with your finger prints. It gives Top class security.
» Fast Log out
» We understand you, sometimes you want fast log out. By Swap the face down this app will automatically switch to background.
» Panic warp system, instantly switches to another app using motion gesture flick, shake or facedown.

PRIVATE CHAT
» Media SandBox support private chat , So no one ever see what you are chatting

OTHER TOP FEATURES
» Contacts with direct call
» Supports the Self destroy function from iOS!
» If you enter wrong password 10 time then all data will be Removed .

All your photos stored in Media SandBox are 100% private. Your photos are only stored on your device and are never uploaded to our servers. We have no ability to remotely access your photos.