Now that we're all done laughing about "covfefe," it's time to get back to our regularly scheduled programming and tell you about a bunch of paid apps that you can download for free for a limited time. If you're quick, you might be able to download some of yesterday's free apps as well.
These are paid iPhone and iPad apps that have been made available for free for a limited time by their developers. There is no way to tell how long they will be free. These sales could end an hour from now or a week from now — obviously, the only thing we can guarantee is that they were free at the time this post was written. If you click on a link and see a price listed next to an app instead of the word "get," it is no longer free. The sale has ended. If you download the app, you will be charged.
Cube Dive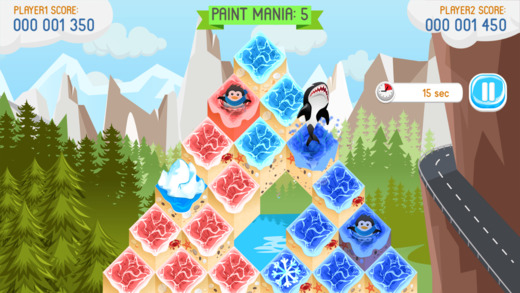 Normally $1.99.
Petri the Jolly Penguin needs your guidance to complete each level.
Dive and jump around, paint cubes, run away from enemies, collect candy, hunt for fish and squids, avoid traps and obstacles, be quick! Beware of falling cubes!

* Play with a single finger. Swipe diagonally in any direction needed. Anywhere on the screen. Make a longer swipe for longer jumps.
* Alternatively touch any neighboring cube to make Petri jump towards it. Touch longer or harder a cube in any four directions to jump over multiple cubes and obstacles.
* Play single-screen multiplayer with a friend. Team up against sharks, orcas, yetis and snakes, or go against each other to see who would survive longer and paint more cubes.
* Get rid of enemies – freeze or drown them by using the snowflake and sun bonuses.
* Top up your lives by trading 10 of your hard-earned gold stars for a Life Bonus that you need to catch.
* Ran out of lives? No problem, just share your achievement and continue from where you left off.
* Start at Easy Skill, the game will increase your difficulty level once you finish a full round of levels.

Game Rules:
Each level completes when all tower cubes are painted.
3 gold stars are granted for each level if:
– the level is complete within the time limit
– no candy is left uneaten on the tower
– no player casualty during the level
Enemies are not born equal. Some are plain stupid, others are really smart and nasty. Use the helicopters to get rid of the worst ones – the snakes. They would only die while trying to catch you in the air…

Single-Screen Multiplayer Modes:
Team Play – Help each other paint the tower as fast as possible with as little damage as you can!
DeathMatch – Last man standing wins. Make sure to survive longer but keep an eye on the painted cube count!
Paint Mania – Let the best painter win! The more painted cubes, the better!
Time Attack – Level completes only when the time is up. Repaint as many opponent cubes as possible!
All multiplayer modes – DON'T overload cubes – landslides!
---
FileCalendar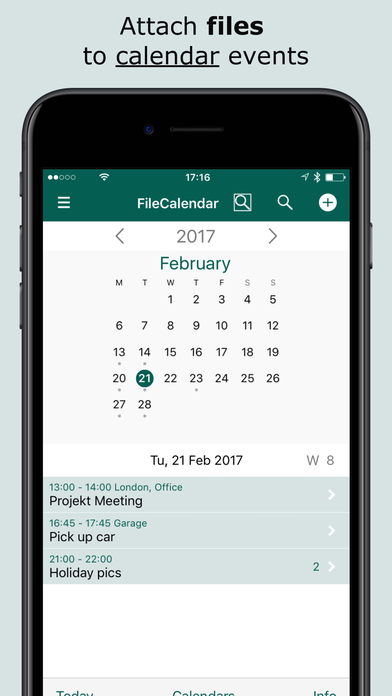 Normally $0.99.
FileCalendar is an incredibly useful app that works directly with your existing iPhone and iPad calendar. It lets you attach over 20 frequent file types and contacts to events.

FileCalendar is intuitive and easy to use. Only a few clicks and the files are saved directly to the events, either through the app FileCalendar or through other apps. It is even possible to capture images and movies from the built-in camera and store them in your event.
Files can then be renamed, shared and uploaded to cloud storage apps such as Dropbox, iCloud Drive or Google Drive. Images can be posted.

FileCalendar is a powerful calendar app in itself. You can edit and add calendar events. These adjustments will be automatically synchronized with your existing iPhone and iPad calendar.
Files will only be stored on the devices on which they have been attached to calendar events.

Try out this app for free on your device. Use FileCalendar Lite.

FEATURES
• Built-in Camera
• Easy-to-use app to attach files to calendar events
• Easy upload of files from iTunes on your PC to FileCalendar
• Share your files with friends
• Synchronize events with the default calendar
• The app operates with more than 20 frequent file types
• Upload files to cloud apps
• User-friendly functions to search for and to rename files
• Zip and unzip files
• Free of advertising
---
Gravtrav: Gravity Traveller
Normally $0.99.
Gravtrav is a chill, puzzle based, physics game set in deep space. Ride the gravity of the planets and stars as you travel from one wormhole to the next. The better you know your physics the less fuel you'll need. Your score is always fuel collected minus fuel used; so get those physics right and work that gravity! Fuel is found in nebulae but sometimes it's out of the way. Figure out how to use gravity to slingshot you back on course.

Game Center Leaderboards and Achievements.

Make your way through 40 levels in your choice of two play modes…

Chill Mode: Delivers a relaxed experience where you'll start every level with enough fuel to get the job done.

Advanced Mode: Puts your physics skills to the test by challenging you with an element of fuel management. The only fuel you have is what you brought with you from the previous galaxy. At some point you may need to go back and improve a previous level to travel further into the universe.
Download Gravtrav: Gravity Traveller
---
InstaLiveFX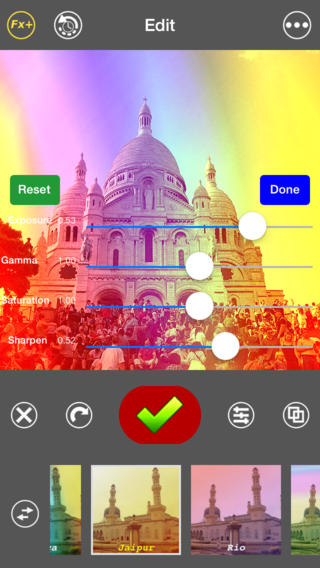 Normally $0.99.
* 108 live filters – made up by 9 groups of filters : Color, Tone 1, Tone 2, Overlay 1, Mono, Vignetting, Overlay 2, Fantasy & Lomo which each has 12 awesome filters.

* With the tap of your fingers, you can create various awesome effects for your photos such as hdr, retro, bokeh, dreamy and more

* Option for filters to be applied as filter on filter, to create endless possibilities of effects for your photos. Or to be applied once only.

* History to move back and forth to a filtered image at any stage

* Universal app fits all screens of iOS devices including iPhone, iPad, iPod Touch

* Flexible app settings for options to capture image at the max resolution of your device's camera, to save captured image to photo album, to append app signature to Instagram caption

* In-app camera supports tap to focus, buttons such as flash, camera switch, exposure, saturation settings are within your reach single-handedly on your iOS devices

* Exposure, gamma, saturation and sharpness adjustments and rotation for image in edit mode

* Live adjustments for exposure, gamma, saturation and sharpness settings

* Share to Instagram, Twitter, Facebook, and other iOS apps, or Save to Your Camera Roll.

* Work as a photo editor, accept photo sent from other photo apps for further editing or adding beautiful effects.
---
Knights of Pen & Paper 2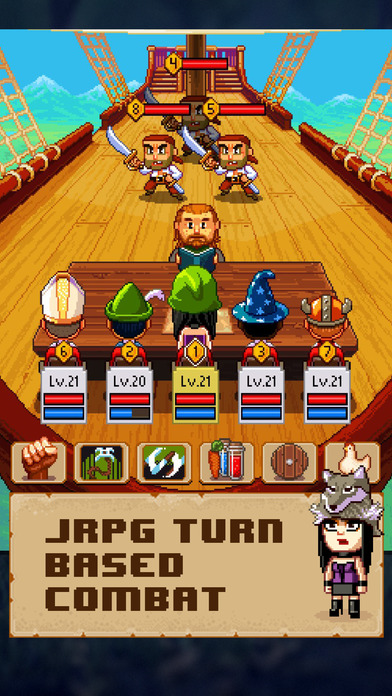 Normally $4.99.
Prepare to join Knights of Pen & Paper 2 in a turn-based, retro style, pixel-art adventure full of danger, intrigue, and semi-appropriate cultural references!

The game is now free, with a fully reworked combat balance and ingame economy. More of everything! We will continuously improve the game, be sure to keep the game updated!

Players portray both party and game master playing a tabletop RPG, and must assemble both their characters, and the challenges they will face.

Main features:
• The ultimate retro role-playing simulation – again!
• Fully customizable party, from the players to the game room.
• Expanded equipment and crafting systems.
• All-new campaign featuring dozens of locations, sidequests, and dynamic dungeons.
Download Knights of Pen & Paper 2
---
Magic Pic Frame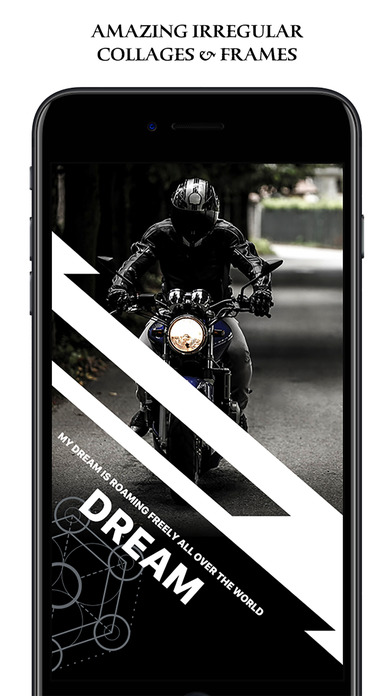 Normally $1.99.
Combine multiple photos into one beautifully framed picture with borders instantly, share your story!
You can create unique and beautiful framed compositions by selecting a theme and a frame layout. Arrange your photos into the frames, pinch to zoom and swipe to get the perfect composition. Make your photos with 150+ poster layouts.

◉ KEY FEATURES
• 150 adjustable Layouts.
• 65 amazing Effects to apply individual photo.
• 600 well designed Sticker Pack
• Easily move photo positions (Pan/Zoom/Rotate/Move)
• With more fonts to decorate the layout.
---
Post & Ad Creator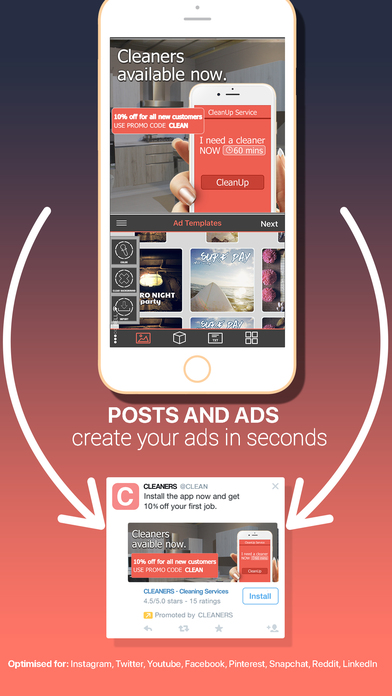 Normally $2.99.
Create custom ads/posts in seconds and share them on social media networks. Tell your story, market your business, or promote your site with beautiful posts instantly – right from your phone!

CUSTOM POST DESIGNS
Pick from a variety of eye-catching styles and templates to showcase your content

AD ICONS
Wide variety of icons and graphics for your ads

DRAG & DROP EDITING
Customize layout, font, color, and background to create the perfect post

IMPORT LOGO & DESIGNS
Add your own logo and design to make ads even more stylish

PIXEL PERFECT EDITING
Pre adjusted resolutions for all kind of ads or even use custom resolutions.

EXPORT & SHARING
Reach new customers and followers on Instagram, Twitter, Reddit, Youtube, Facebook in a matter of seconds
---
The Robot Factory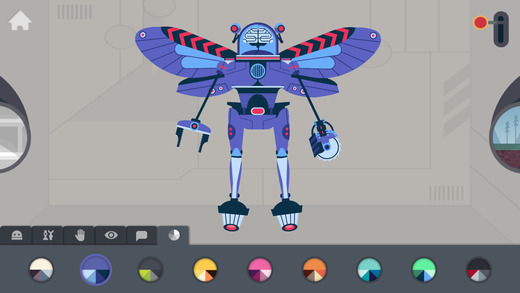 Normally $3.99.
Create robots. Test robots. Collect robots. Build with exoskeletons, zephyr mechanisms, hydrostatic tentacles, machinos locomotors, G-Force mixers, and more! Make any robot you can imagine! Robot cats. Robot samurais. Robot spies.

Robot wizards. Robot lizards. Robot dancers. Robot doctors. Robot moonwalkers.

The Robot Factory is the first app in Tinybop's Digital Toys, a series of open-ended building apps that let kids ages 6+ create, test, play with, and collect whatever they can imagine. The second is The Everything Machine, an App Store Editors' Choice and Children's Technology Review Editor's Choice.

Features:
* Build thousands of different robots from 100 parts.
* Test your robots to see if they will (or won't!) walk, run, hop, and fly.
* Try out physics-driven robot parts in real world situations; swap them out for different results.
* Colorize your robots with nine different color schemes.
* Record your own robot sounds.
* Collect your robots in your own showroom. Keep an eye on them, day or night!
* Send text messages with robot stickers! Sticker pack is included.
* Make your robots dance.
* Intuitive, safe, and kid-friendly design.
* Multi-user system: each child can create and save their own robots.
* Entertaining for kids and adults alike.
* No in-app purchases or 3rd party advertising. Play in peace!
* Download The Robot Factory Technical Manual, in the app or on our website, for code of ethics and details about robot parts, gizmos, and tools.
* Original artwork by Owen Davey, the illustrator behind TwoDots.
* Original sound design.