The weekend might be over, but rather than sulk, why not download a bunch of paid iOS apps on sale for free for a short time? It always makes me feel better, especially when a few of the apps are multiplayer games you can play on a single device. Time to distract one of your workmates!
These are paid iPhone and iPad apps that have been made available for free for a limited time by their developers. There is no way to tell how long they will be free. These sales could end an hour from now or a week from now — obviously, the only thing we can guarantee is that they were free at the time this post was written. If you click on a link and see a price listed next to an app instead of the word "get," it is no longer free. The sale has ended. If you download the app, you will be charged.
Magic Dialer Pro
Normally $2.99.
Magic Dialer Pro is best widget for your Phone whenever you use it.

Features:

Widget Speed Dial

Search for a exact telephone number with T9 keypad
– Enter alphabet or telephone number
– Slide on both sides

Easy Speed Dial
– You can register and use a Magic Dialer Pro simply
– Assign favorite contact to a keypad then quickly make a call by long pressing on it

One Hand with Left/Right Handed mode

Dark/Light Theme

Smarter dial whenever you use it
– Your favorite telephone number is first viewed when searching
– Priority of Searching : Most frequently used contact > Short name contact > Contact with a photo registered
---
Soccer Physics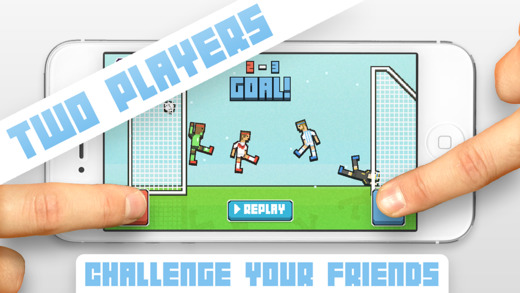 Normally $0.99.
One-button soccer game! So dumb it's fun.

Winner of 'Best Multiplayer Game' IMGA award

Features:
-Two players, one screen
-One-button controls
-Craaazy physics
-Random modes, outfits & hair styles
-Endless mode
-Optional two-button controls (for up to 4 players!)
-Record, watch & share replays (iPhone 4S or newer required)

How to play:
Tap the button to jump and kick. You control both your soccer players with just one button. Kick the ball into your opponent's goal to score.
---
AMPLIFY MUSIC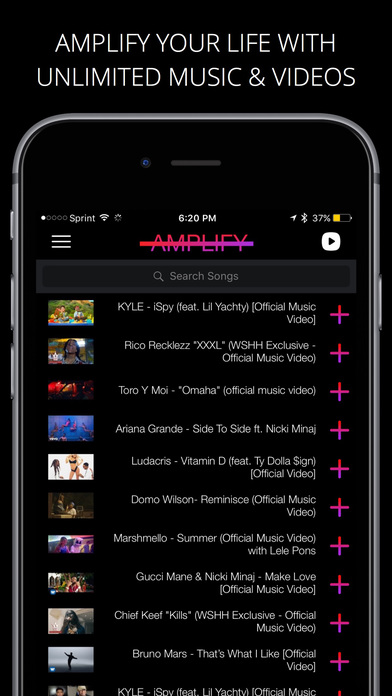 Normally $7.99.
AMPLIFY Music is a music player for YouTube videos and playlists. Does your music player search and play YouTube videos? Does your music player, continue to play in the background while you use your phone or play games? Then wait no longer! Solve your music player problems with AMPLIFY! Download now and experience the incredible difference for yourself!

AMPLIFY Music lets you stream and organize music, build playlists, share music with friends, and more. Muse can also stream onto any AirPlay enabled device. Best of all it's a paid app so there are no ads!

Here's a brief overview of AMPLIFY Music features:

– Create infinite playlists and organize your music
– Control Muse through your car, stereo, and more

With over 20 million songs to stream, it's clear that AMPLIFY is the best music experience on the App Store. Download it now!

Trap Music is developed to bring forth fascinating music streaming experience which will satisfactorily meet the need of entertainment of every music lover. YouTube videos are Free Music!

Trap Music enables you to seamlessly explore, stream and create our own streaming playlists for each meaningful moment of your life.

√ FEATURE HIGHLIGHTS

▸ Explore Trending Music

▸ Advanced media player

▸ Intuitive user interface

▸ Seamless music streaming

▸ Optimal user experience

▸ Search for tracks by name, artist and playlist

▸ Create, customize and streaming playlists
---
7 Minute Scientific Workout
Normally $0.99.
Weight Loss, or visceral fat, is fat stored around your organs. It can increase your risks of cancer, heart disease and diabetes by up to 50 percent. 7 Min Workout app was 12 high intensity bodyweight exercises. 30 seconds per exercise, 10 seconds rest between exercises.

Note: HealthKit integration

Voice prompted, so complete the entire workout without looking at a timer or device!

7-minute workout with precise illustrations, visual timers, spoken instructions and even tactile feedback to switch between 30 seconds of intense exercise and 10 seconds of rest.

Features :-
* Outline of all the exercises in the workout.
* See video and text descriptions of each exercise.
* Perform the workout with countdown timers and prompting for each exercise and breaks.
* Reorder Exercise sequence by just drag and drop.
* Reminder for next workout.
* Set your week days for next workout.
* Voice prompting for each step, no need to even look at the phone!
* No need for timers.
* No confusion on what exercise to do next, or how to do it.
* No internet access needed. Work out anytime, anywhere
Download 7 Minute Scientific Workout
---
Tank of Tanks
Normally $0.99.
Four players, one iPad! Dominate your friends in chaotic one-minute deathmatches.

Tank of Tanks is an easy-to-learn one-button arcade tank game for up to four players on a single iPad.

Controls:
Push the button to move and shoot. Release to turn.

Features:
• Massively local four player action!
• Simple one-button controls
• Frantic 60-second deathmatches
• Fun levels like Arena, Revolver and Box Pit
• Game Center leaderboard and achievements
• Customize your play, enable bouncy bullets and icy surface for even crazier combat
---
Headlines Turbo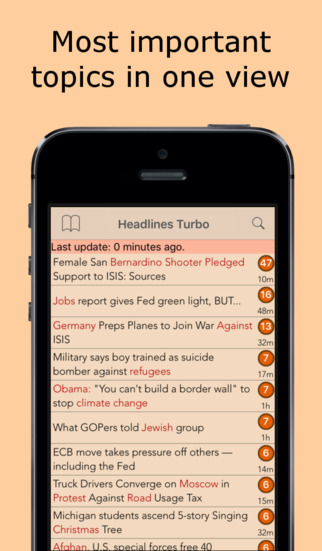 Normally $0.99.
Content-aware news reader. Similar headlines from several news sources are grouped together using a highly sophisticated clustering algorithm. Topic groups are then sorted based on their headline counts, or alternatively based on their timestamps. Efficient way to distinguish between important news and junk headlines.

Features:
– All languages are inherently supported by the clustering algorithm
– 23 preset feed lists for different countries
– Feed lists are easily managed, adding from Newsblur and InoReader supported
– Optional keyword highlighting (as illustrated in screenshots)
– Search filter function
– Two color themes: dark and classic
– Sorting by cluster count or date
– Article translation via Google Translate

Visit the support site for further examples.

Preset feed lists are set for the following countries:
– Australia
– Brazil
– Canada
– China (traditional chinese and english)
– Estonia
– Finland
– France
– Germany
– India
– Israel (hebrew and english)
– Italy
– Japan
– Mexico
– Poland
– Russia
– Slovenia
– Spain
– Sweden
– Ukraine
– United Kingdom
– United States
---
Wrestle Jump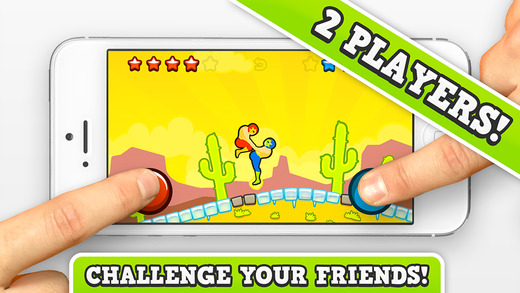 Normally $0.99.
Hilarious and easy to learn two player game on a single screen!

The rules of the game are simple: to score, smash your opponent's head to the ground! You control your wrestler by pushing just one button!

Wrestle Jump features:

• TWO PLAYERS on a single device
• Easy to learn ONE BUTTON CONTROLS
• Super fun PARTY GAME for all ages
• Simple but ADDICTIVE gameplay
• Lots of CRAZY LEVELS including slippery ice levels
• ENDLESS MODE for those who just can't get enough
• WIND feature for more variety
• Record, watch and share REPLAYS
• LOW GRAVITY for the astronaut trainees
• Challenging SINGLE PLAYER MODE
• No In-App Purchases
---
White Noise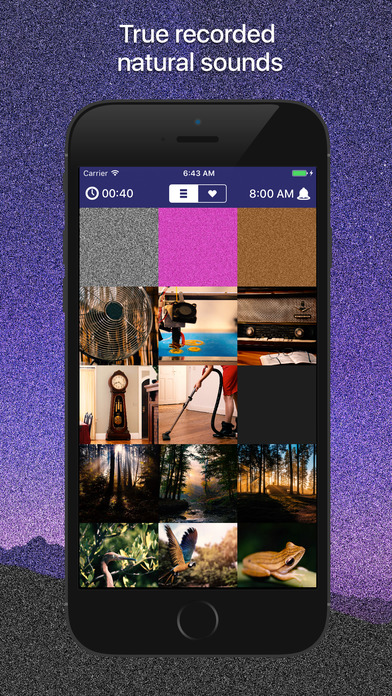 Normally $0.99.
Fall asleep quicker with this app.
All sounds recorded with high quality stereo condenser microphones and preamps. (besides generated sounds: white pink brown noises and binaural beats)

Additional features:
Auto off timer
Reliable alarm clock

Sounds:
white noise
pink noise
brown noise
unicorn music box
teddy bear music box
ballerina music box
cat purring
morning forest
creek in forest
forest
tropical jungle with tree frogs
loro park
bonfire
heavy rain
heavy thunder
distant thunder
rain under umbrella
rain near window
light rain on street
rain on city street with traffic
sea with seagull
sand beach
baltic sea beach
underwater volcano
night sea
wind in open window
wind at the door
london train station
australian subway
moscow subway
chinese bus
highway
new york silent street
highway bridge
oscillating fan
3D printer
old radio tuning
old english clock
vacuum cleaner at work
wind chimes
gong 40″
gong 38″
binaural beat 1Hz lethargic
binaural beat 2Hz deep sleep
binaural beat 3Hz dreamless
binaural beat 4Hz drowsy
binaural beat 6Hz fantasy
binaural beat 8Hz relaxed
binaural beat 12Hz conscious
binaural beat 16Hz focus
binaural beat 24Hz active
---
Weather Now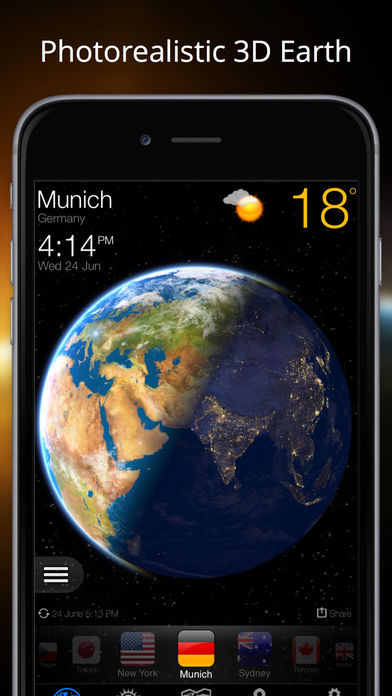 Normally $3.99.
Amazingly beautiful 3D images of our planet draws your attention for so long that you may forget that the application has other useful features that allows you easy access to precise, global weather information.

Features:
• Easily select different cities using the city carousel with national flags
• Chic 3D "home screen" with high-quality real-time image of the earth, atmosphere, the stars and the sun
• 15-day forecast chart with detailed daily weather conditions, independent day and night temperature charts
• 48-hour hourly forecast with detailed information with real-time changing of chart step
• Database of 80 000 cities with weather information, quick look-up and automatic detection of location
• Temperature on the icon badge
• Customized Weather Widget
• Weather Maps

The main features of "Weather Now" are the "home screen" and the forecast page with a unique way of scaling the charts. On the "home screen", you can get information on the selected location such as local time and current weather with detailed weather conditions, and, of course, an incredibly beautiful three-dimensional image of the globe with realistic-looking atmosphere, the sun and the stars. You can manually turn it, increase and decrease its size, run the slow spinning animation or stop it. Installed in a cradle or dock station, the application can run as a screensaver, attracting your friends and fellows.

The weather forecast is provided by CustomWeather, Inc, an American weather provider of global weather information for over 15 years. CustomWeather is a leader in technology and meteorological innovation, providing local weather information to companies and application developers around the world.

The current weather data is gathered from thousands of professionally installed and maintained weather stations installed mostly at airports. WeatherNow only shows current weather from stations that have reported local weather conditions within the past hour. Current weather data is refreshed every 30 minutes; that is twice as frequent as most other weather providers can offer. Unique 48-hour forecasts from over 80,000 locations around the world provide a level of coverage and detail that simply cannot be found elsewhere.

Current weather information includes: description, air temperature, wind direction and force, humidity, dew point, pressure, visibility, as well as comfort index with reference to current weather conditions.
Detailed weather forecast information includes: description, day and night air temperature, wind direction and force, humidity, UV index, probability of precipitation, and comfort index with reference to current weather conditions.