If you purchase an independently reviewed product or service through a link on our website, we may receive an affiliate commission. Learn more.
It's a dreary Monday here in New York City, but if there's one thing that gets me through a rainy day, it's a bunch of free apps. Whether you're looking to manage your money, organize your bookmarks, make a photo collage or play through a few puzzles, our selection of apps below should suit your needs today.
These are paid iPhone and iPad apps that have been made available for free for a limited time by their developers. There is no way to tell how long they will be free. These sales could end an hour from now or a week from now — obviously, the only thing we can guarantee is that they were free at the time this post was written. If you click on a link and see a price listed next to an app instead of the word "get," it is no longer free. The sale has ended. If you download the app, you will be charged.
Easy Spending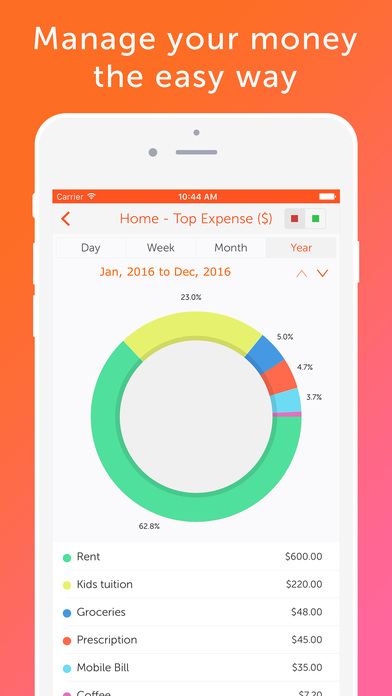 Normally $1.99.
Over a Million satisfied users agree that Easy Spending is the way to go easy on your spending, reduce debt, and grow your wealth. Easy Spending is an easy way to grow your wealth on a daily basis, by improving spending habits.

Its excellent reports and spreadsheets saves lot of time during tax filing.

The Easy Spending money tracker, is the most powerful and convenient daily money management App on the GO for iPhone and iPad, that neatly tracks all your cash flow between different accounts that you can budget,

It is now, all the more secure, with the addition of Automatic Backup Service in addition to the free email backup. With this feature you never have to worry about losing valuable financial data, either through accidental deletion or change of device. You can restore it on any iOS device with this App installed.

Comes with easy gestures with well spaced layouts and large fonts, for easy viewing and readability.

Great for maintaining monthly recurring bills with reminders, it has the convenience of an Finance Tracker and BILL reminders at one place.
---
Snaplight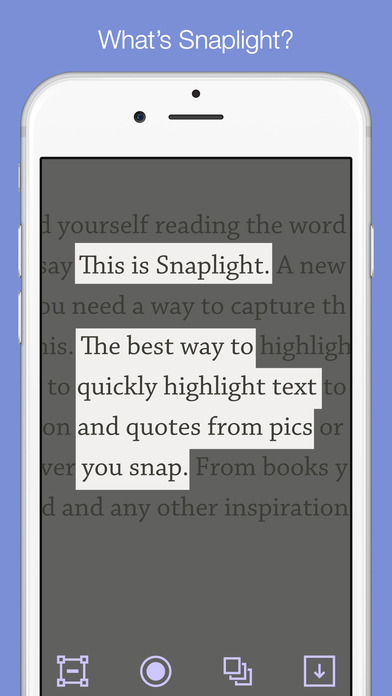 Normally $0.99.
Snaplight is a fast, easy way to capture and share inspirational quotes or other text from the books, magazines, and posters, you physically read.

– Highlight and share inspiration easy
– Snap a photo or pick one from your photo library
– Highlight your favorite lines
– Create fixed highlights or freeform ones
– Save or share your highlighted image
– Portrait or landscape support
– Both iPhone and iPad

From the creator of global #1 creative iPhone and iPad apps, Tanner Christensen.

Quickly create beautifully simple images featuring memorable quotes by using Snaplight to capture and share them to Instagram, Facebook, Twitter, Tumblr, by email or messenger, and more. Whether you're highlighting a quote from whatever book you're reading now, or loading up an old photo from your photo library to highlight that text.
---
Pushpin for Pinboard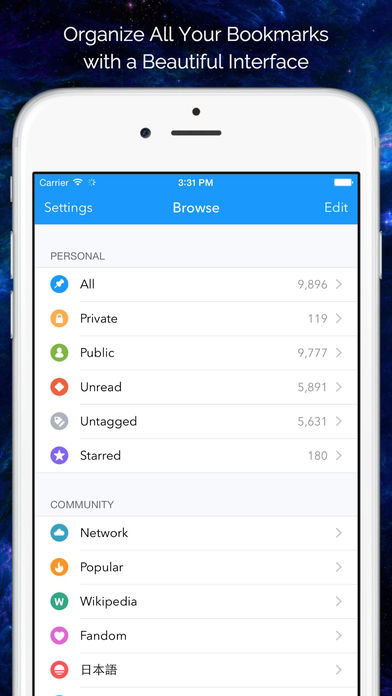 Normally $9.99.
Pushpin is a beautiful, blazing fast, and feature-packed Pinboard client for iOS. Designed for both power users and newbies alike, Pushpin lets you browse, search, add, edit, and delete bookmarks seamlessly with a gorgeous interface. It also comes with two easy-to-use share extensions to help you quickly add bookmarks from any app.

Pushpin also has a powerful and flexible URL scheme, full support for Pinboard feeds, saved searches, offline reading support, integration with read later services like Instapaper, Readability, and Pocket, and the list goes on.

~~ Features ~~

* Download your recent, unread, or all of your bookmarks for offline reading (including full webpages, with HTML, CSS, & JS).
* Search bookmarks at ridiculous speeds across titles, descriptions, URLs, and tags.
* Easily navigate to unread, starred, private, untagged, or public bookmarks (or custom feeds, such as unread+starred, of your choosing).
* Browse Recent, Network, Popular, Wikipedia, Fandom, and Japanese feeds.
* Hide, show, and reorder both personal and community feeds to suit your tastes.
* Send links to Pocket, Instapaper, or Readability.
* Save your searches and set them as your default feeds when you start up Pushpin.
* View tag autocompletions when adding or updating bookmarks.
* View and save feeds for specific users and tags, or any combination of the two.
* Browse and edit your tags, and view the number of times they've been used.
* Add a bookmark by switching to Pushpin with a URL on your clipboard.
* Customizable fonts.
* VoiceOver support.
* Share extensions for quick saving to Pinboard from any app that uses that built-in iOS share sheet.
* Built-in iOS Spotlight integration. Search your bookmarks from anywhere.
---
Discovr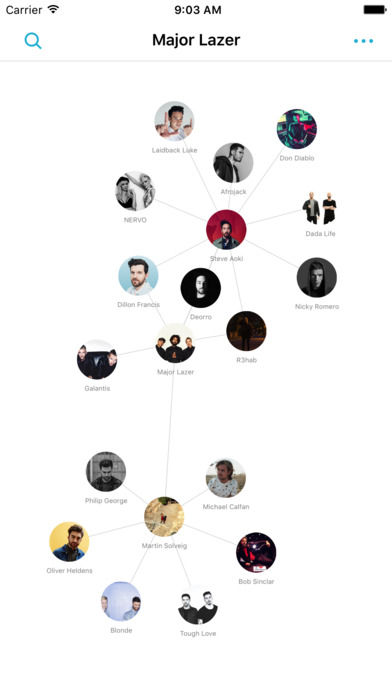 Normally $2.99.
Discovr is an interactive map of the whole world of music. The app makes it easy to discover new music or explore the music you already love by finding similar artists and displaying artist info like biographies, videos, songs, and more.

UPDATED DESIGN
This version updates the design to support the latest OS design patterns and the full range of iPhone & iPad screen sizes. You'll also see some much requested features like full-size high quality artist images and the new artist detail layouts.

MUSIC PLAYER & STREAMING AUDIO
You can now connect a Premium Spotify account to play full lengths songs inside the Discovr app. You can also save any songs you find straight into the Spotify account so you can access he from Spotify anytime. The app also includes a fully featured music player as well as a mini player that you can access anywhere in the app.

In addition to streaming songs, you can play 30 second sample clips or buy your favorite songs and albums directly the iTunes store. You can also play full length music videos from Youtube.

NEW MUSIC DATA
This updated version of the app makes use of new and additional data sources to improve the broad music coverage in the app. The app now covers a lot more artists (around 2 million artists and bands) and especially includes many newer artists that the old version did not support. From super rare tracks to major hits, you'll find artists, bands, songs, and albums, across thousands of music genres from ultra underground new electronic genres to Norwegian black metal, golden era hip hop, deep indie experiments, pop, country, world, folk, classical, and more.

PERFORMANCE
The app has also undergone some big code changes behind the scenes to keep the app up to date with the latest technology changes and security requirements from Apple. The main benefit of these changes is that the app is more efficient and secure, supports bigger music maps, is easier to maintain, and works well across all devices.

SONG MAPS
In addition to making maps of similar artists, you can now also make maps of related songs :) You can create a song map by starting with a search for a song instead of an artist, or you can view an artist's profile and then start a map from one of their songs. Note: related songs are determined based on related songs that users also listen to (rather than songs that just sound exactly the same).

FAVORITES
You can save your favorite artists for easy access later. Note: favorites that you might have saved in previous versions of the app will not appear in this new version (the new code is a major update and favorites could not be transitioned across). If you had favorites saved in a previous version you will need to create them again.

SHARING
You can share maps, songs, and artists straight to Twitter, Facebook, Instagram, Email, Messages, and more. Just tap the (…) button on a map, song, or artist to share.
---
Rube's Lab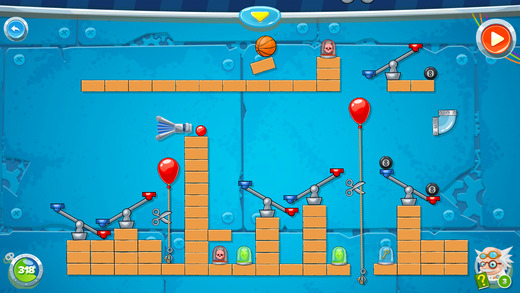 Normally $0.99.
Rube's Lab is a physics puzzle game with an amazing interactive world.

Venture into the world where you`ll need to save Rube's Lab from the wiles of Dr. Evil using logic and imagination. Items, objects, mechanisms, chain reactions… Solve puzzles through available tools in limited timeframe. You can ask Rube for help though.

Do you enjoy classic logic games? Then here is one you were looking for.

FAST AND SIMPLE START
Start the game and you'll got all the necessary progress-based tips along the way.

INTUITIVE CONTROLS
The interface is simple and convenient. Just use your touch.

REALISTIC PHYSICS
The game is designed in a 2D world with accurate and realistic physics.

NICE GRAPHICS
Really enjoyable and lovely arts.

GREAT VARIETY OF LEVELS
Encounter dozens of different puzzles and rewards.

BROAD INVENTORY OF TOOLS
A wide range of tools at your disposal to solve challenging tasks.

COOL MUSIC
Rhythmic music that instantly immerses you into the game`s atmosphere.

HINTS
You will be able to seek help from Rube. He will require some crystals though.

Rube's Lab is a logic puzzle accessible for all ages, easy-to-learn and control. Vivid graphics and addictive gameplay contribute to quick relaxation and bright emotions both for children and adults. Moreover, the game develops logical thinking and imagination.
---
PostBot 3
Normally $27.99.
The Bot that tells you when to post to Instagram and what tags to use. Best hours of the day determined with intelligence, specifically for your audience.

FEATURES:

+ Reminder notifications
+ Up to 8 posts per day

+ List of Hashtags that gives you massive boost of exposure to your Instagram posts
+ Receive hundreds of likes, comments and new followers for free using hash tags picked by AI.
+ Bot will learn and determine best hashtags for you.
+ Copy top hashtags easily.

+ Tag Set Creator™
○ Create and copy set of hashtags that are relevant to your post.
○ Find relevent hashtags for hashtags
○ Create a tagset that suites your niche.

+ Likes and comments count predictor – Get predictions before posting.
+ For unlimited amount of instagram accounts
+ Separate analyzing for each day of week.
+ Analyses your account and gives personalized best post times.
+ Better engagement from your audience is Guaranteed
+ See and understand your posting habits
+ See best hours for all the days of the week
+ No ads
+ Developer support
---
Collage 360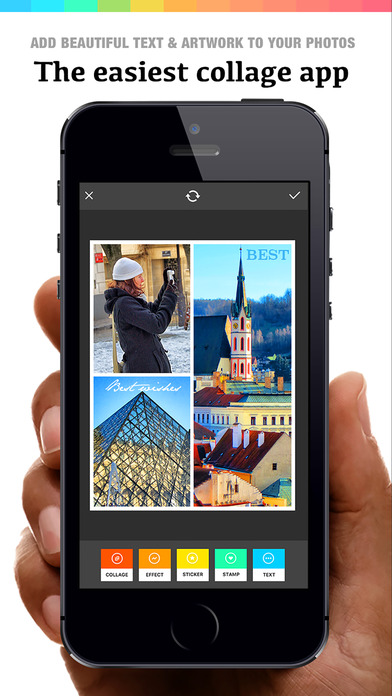 Normally $1.99.
Add beautiful typography & artwork, apply stunning filters and photo effects, and add an ever-growing collection of shapes, light filters, patterns, Collage 360 satisfies your desire to share multiple photos simultaneously with your friends. It shines with adjustable layouts, powerful photo editor and beautiful collage that let you easily create collage artworks!

KEY FEATURES:
– Various Classic Layouts
– Amazing filters to beautify your photos
– Stylize Your collage
– Stickers & Artwork
– Add text effects
– More features
---
Pip Wangler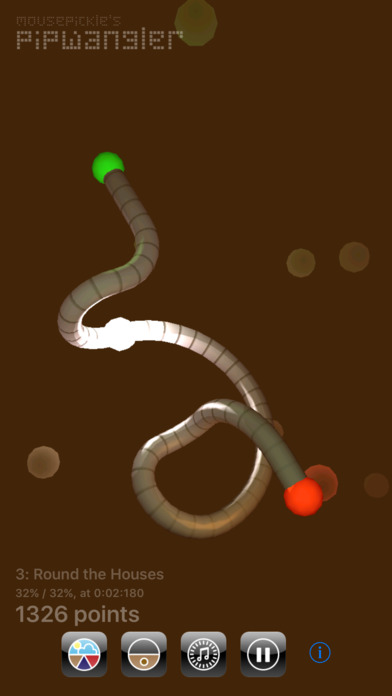 Normally $0.99.
Pip Wangler is a unique 3D puzzle game.

Try to get your Pip from one end of a bendy Wangle Wire to the other by spinning the whole thing this way and that. Gravity is your friend, but the twists and turns of the Wire are not!

Completing each puzzle quickly enough unlocks a fresh Wangle Wire for you to try.

You can try each one in four different Wangle Zones – Earth, Fire, Air and Water – each with a different look and feel, and with trickier zones giving you higher scores:

'Easy Earth' has a Wire that's not too slippery, and the whole things spins quite sedately.

'Frisky Fire' has a slick, polished wire that the Pip slides around rather more quickly; you'll have to work harder to keep it under control.

'Turbulent Air' brings a fresh challenge, as the Wangle Wire tries to slip from your grasp, and twitches back and forth when you aren't moving it yourself.

Lastly, 'Deep Deep Water' requires all your wits, as a blackened Wangle Wire in some gloomy depths is lit by the gleams of light from the Pip.
---
AURA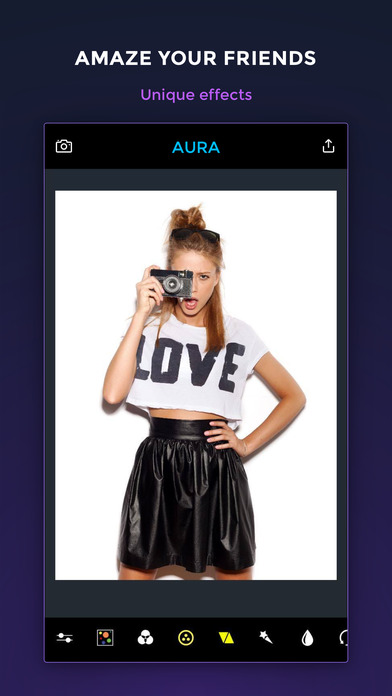 Normally $2.99.
Snap, Edit & Share your photos, easier than ever!
Our powerful and beautifully designed tools will help you add beautiful frames, filters, text and so much more to your photos, in the most creative & playful way ever!

• High-Quality Filters
Apply stunning filters to your photos, easier than ever! Choose between a beautiful collection of stunning filters to make your photos achieve the specific look and glow you want.
We will continually be adding more filter packs for your photos to enjoy!

• Stunning Effects
Choose from a perfectly categorized collection of stunning effects such as Spot, Bloom & Gloom to easily make your photos stand out!

• Beautiful Text
Simply add beautiful text to your photos with many artistic fonts to choose from. Express yourself, with the most perfectly designed text editing tool for your phone!

• Artistic Frames & Borders
Add beautiful frames and borders to your photos, easier than ever! Tons of designs to choose from, all for free!

• Simple Sharing
Share your favorite photos with your friends in just 1 tap! Our simple sharing features, allows you to post your pics to Instagram, Facebook, Twitter or whatever social network you use, faster than ever!

Tag your photos on Instagram with #AuraCam and follow @AuraCamera for a chance to be featured on our official Instagram