If there's one thing you can count on in this crazy world, it's that you'll be able to find a fresh new roundup each day of all the best paid iPhone and iPad apps on sale for free. We've got nine new apps for you to check out in today's post, and there are also still several freebies available on Monday's list if you want to go back and grab them.
These are paid iPhone and iPad apps that have been made available for free for a limited time by their developers. There is no way to tell how long they will be free. These sales could end an hour from now or a week from now — obviously, the only thing we can guarantee is that they were free at the time this post was written. If you click on a link and see a price listed next to an app instead of the word "get," it is no longer free. The sale has ended. If you download the app, you will be charged.
DataMan Next
Normally $0.99.
DataMan is the simplest and clearest app to track your data usage. In just a glance, you can know if you're safe from busting your data cap. Never worry about overage again.

watchOS 3 App. Designed for your wrist to quickly show your most important stats in Complication and Dock.

Data Widget. Instantly check your usage at any point from any screen. Just swipe to view the glanceable widget for iOS 10.

Smart Forecast. The advanced Forecast predicts if you'll stay within your data cap. And tells you in brilliant colors.

Real-Time Hourly Stats. Your latest statistics are retrieved directly and immediately from iOS. No more waiting for your carrier to update.

Export Usage Stats. You can export detailed statistics of your usage into a file so you can import it for viewing on your computer.

Beautiful Design. Simply gives the key stats you need most in an incredibly clean interface. It's so easy to track your data usage.

Additional features include:
・ Track cellular (LTE/4G/3G) and Wi-Fi
・ Monitor activities with Stopwatch widget
・ Compatible with all billing periods
・ Support Rollover / Carryover data
・ View hourly and daily history
・ Auto reset on bill cycle date
・ Four custom alert thresholds
・ Work with all carriers
・ Private and Secure – no VPN, no login

"Simplest and clearest" NYTimes
"The widget you should be using" Business Insider
"We like the easy-to-use DataMan" TIME
"Download this great app right now" BGR
"Superpretty, superuseful" Cult of Mac
"Handy money-saver with colorful alerts" Guardian
Featured on USAToday, Macworld, 9to5Mac, AppAdvice, SlashGear and many more.
Sleep Light
Normally $0.99.
Sleep Light displays soft changing colours to ease you in to sleeping.

Pick from a wide range of colour groups & enjoy all the benefits of a night light within this app.
Rainbow Love Lite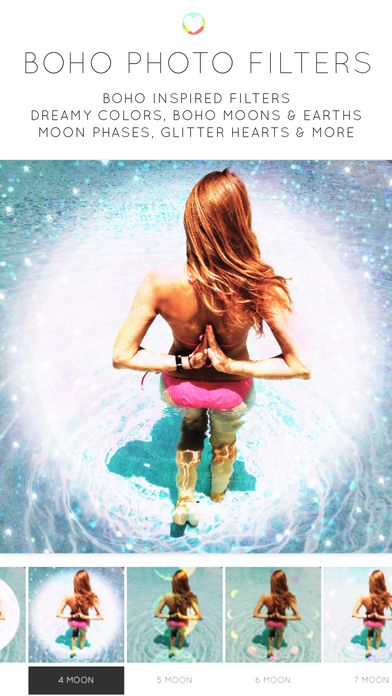 Normally $0.99.
Rainbows + Love

The most colorful and boho inspired photo filters, art and cards; all-in-one photo editor! And now you can write in gold!

Our newest update V2.03 includes:
+ Write in GOLD (60+ fonts to choose from)
+ 100 hippie style filters including Rainbows, Dreamy, Boho Moon, Planet Earth, Sky and more
+ New and improved user interface and design

Rainbow Love Lite includes all text editing options (including write in gold), access to all Rainbow Love cards, and ALL Rainbow photo filters and art.

Additional filter packs, and photo art are available for in-app purchase. Please see Rainbow Love Deluxe on the app store to get ALL features at the best value.

APP HIGHLIGHTS
– 32 FREE PHOTO FILTERS
– FREE RAINBOW PHOTO ART
– WRITE IN GOLD
– 60+ ARTSY FONTS
– FREE BLANK RAINBOW LOVE QUOTE CARDS

Rainbow Love REQUIRES a strong WIFI connection to work properly.

With Rainbow Love App, your creativity is as limitless as the universe.
CircularText
Normally $0.99.
Add beautiful circular text to your photos.
*Please use the new app, "Embellish", as we will finish development of this app around autumn of 2017.

Main features:
– 100+ fonts
– 18 circular text templates
– 20 circle frames for text
– 27 patterns
– 10 masks
– Move, resize and rotate text
– Emboss Effect
– Drop Shadow Effect
– Transparency Effect
– Multi-Level Undo/Redo
– Max Resolution
Notable Quotes
Normally $0.99.
Our hand-selected quotes provide insightful and provocative food for thought. With each swipe, you will find inspirational, humorous, and comforting wisdom. A widget on your Today screen gives you a different quote every day to inspire you and make you think. Use Notable Quotes to read quotes, share them with friends, or write your own!

OUTSTANDING FEATURES:
• Share a quote with a friend via text, email, Facebook, Twitter, Pinterest and other sharing options.
• Add your own custom quotes.
• Mark your favorite quotes to keep them in a convenient list.
• View Today's Notable Quote on a Today screen widget.
• Browse by category, author, favorites, or custom quotes.
• Shuffle quotes in random order.
• Easily search by the author's first or last name, or keywords in a quote.
• Remotely back up & restore your custom quotes and favorite quotes.
Deep Town: The Twin Candles
Normally $4.99.
Plunge into a head-spinning adventure full of shocking discoveries!
It's the turn of the century – a time of great advances and bright hopes. After a stringent interview process and promises of a brilliant salary, a young engineer is invited to work in Deeptown, located on the ocean floor some 2,000 yards deep. Anticipating a great opportunity, he arrives to find only a little girl, who tells him there's a vampire hiding in the now-abandoned town!
It's not long before his new acquaintance – or her twin sister? – bites him and he becomes a vampire too. As it turns out, he was hired only for his especially delicious blood type. Join his quest to be "healed" from vampirism, explore the stunning underwater city, solve brain-teasing puzzles, meet the oldest vampire on Earth and, most importantly, find the way back to the real world!

● 37 gorgeous scenes in 10 lavish chapters
● 11 perplexing mini-games to master
● 20 amazing achievements to earn
● Two difficulty levels: casual and expert
● Three intriguing characters to meet
● Game Center Support
● iPhone 6+ Display support
Download Deep Town: The Twin Candles
Multiplayer for Minecraft PE
Normally $0.99.
Download this awesome app now and you'll have all of the multiplayer for Minecraft PE servers in the palm of your hands.
This app contains a list of server addresses for Servers For Minecraft MCPE.
Use this app to find the best servers for minecraft pe for free. This app can be used to find multiplayer Minecraft MCPE Servers so you can play with your friends.

App Features:

*Servers: check servers list, screenshots, video review, description, IP and more!
*Favorites: save servers you like to favorites list so that you can find them easily.
*Notes: need to save some important own thought? Just use our Notes feature.
*Offline caching: once some server info is opened you will be able to see it even without connection.
Download Multiplayer for Minecraft PE
Ark Journal
Normally $2.99.
Ark is an elegant and simple personal journal.

The app is designed as a clean and light-weight way to keep track of your thoughts and experiences. All your content is synced across your devices in real-time, and is available offline for continuous use.
Tungoo
Normally $4.99.
Welcome to the exciting new world of Tungoo! Get ready for a truly unique mobile gaming experience.

Tungoo's world is a seamless vertical adventure starting from the ground and ending at the edge of space. Eat bubbles to fill up with gas and boost your way up to save Tungoo's friends from their alien abductors.

Navigate through Tungoo's world with tilt controls and a multi-touch layout that will keep you honed in on the action.

Enjoy lip-smacking good collectibles, high flying boosts, bubble bursting excitement, in-game cash reward challenges, awesome wearable gear with stat improvements, and much more!

Explore the world of Tungoo and rise to the occasion to rescue his friends.

Features
– Unlock over 100 pieces of gear to improve your stats and your look
– Over 190 challenges to complete with in-game rewards
– Sell what you collect for in-game BugBucks
– Take a chance on re-rolling gear for better stats!
– Track your stats with the personal stat tracker system
– Back up to iCloud and play on another device!
– In-App purchases that will get you ahead in the game