If you purchase an independently reviewed product or service through a link on our website, we may receive an affiliate commission. Learn more.
We have a great collection of paid iPhone and iPad apps on sale for free today to round out this week's series. You'll find games, utilities, photo apps, music players and more, and every single one of them is a premium application that's on sale for free for a limited time. There are even a few more freebies floating around in Thursday's post, so be sure to check that one out as well.
MUST SEE: Crazy iPhone trick turns your wallpapers into optical illusions
These are paid iPhone and iPad apps that have been made available for free for a limited time by their developers. There is no way to tell how long they will be free. These sales could end an hour from now or a week from now — obviously, the only thing we can guarantee is that they were free at the time this post was written. If you click on a link and see a price listed next to an app instead of the word "get," it is no longer free. The sale has ended. If you download the app, you will be charged.
Random PW Generator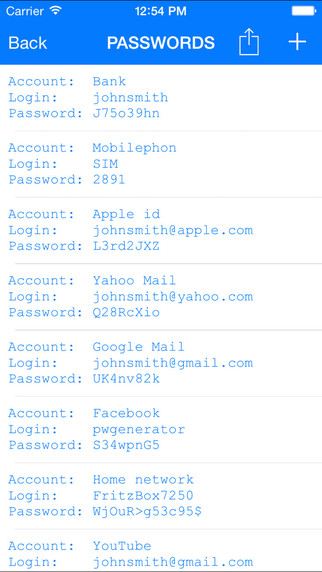 Normally $0.99.
The Random PW Generator allows them to easily generate random passwords, create your own, save and manage Passwords.

The app features:

Generate passwords with length of 4 to 26 characters.
Character selection: big letters, small letters, numbers and special characters, combined with everything else.
Special characters can be selected individually.
Own password combined with generated characters.
Save passwords, delete, print, move with iTunes file sharing on the computer, or send via AirDrop.
iTunes File Sharing on – off function.
App lock code allows you to keep the passwords from strangers eyes.

Do not play with the security of your data!
Avoid using the same password for multiple logins.
Random PW generator helps you to solve these problems.
Musemage
Normally $3.99.
Blue-screen, magic color, anti-shake, denoise, and some of the filters requires iPhone 5s, iPhone 6, iPhone 6 Plus, iPhone 6s, iPhone 6s Plus, iPod 6th Generation, iPad mini2, iPad Air or later devices.

Musemage is a professional video camera and editor with real-time filters and video stabilization, and multiple shooting modes: time-lapse, manual mode, blue-screen, color-replacement.

Musemage video editor now supports adding filters to video.

Musemage, a super HD camera App offers you ultra-fast features like five-axis anti-shake, face beautifying, dozens of professional effects/filters, and various shooting modes, in real-time.

For the first time Musemage enables complex filters and effects for full-HD videos and full-resolution photos on mobile phones. Novel algorithms and graphics processor are utilized to speed-up processing. Post-processing is no longer needed because Musemage's real-time preview and processing features make What You See is What You Get!

A variety of shooting modes are provided, including video capturing and photographing, blue-screen shooting, time-lapse video capturing, stop-motion animation, slow-shutter shooting, stop motion and other shooting modes. You can apply multiple filters or effects simultaneously in all the modes, to create beautiful, decent or funny contents.

Blue screen: Musemage allows you to replace background in green, blue or any other color with image or live video in real time.

Simple and friendly user interface allow you to get familiar with Musemage in one minute. You can switch different shooting mode and apply advanced filters/effects with just a few clicks!

Features offered by Musemage:

Image stabilization: for the first time 5-axis digital video image stabilization with real-time alignment technique are realized on mobile phones. This technique can even outperform optical anti-shake stabilizer.

Face beautifying: for the first time real-time face beautifying is available on mobile phones. Advanced skin/face detection algorithms preserve details of your scene while making your face smooth and beautiful.

HDR: real HDR enables you to restore +/- 3EV-plus dark and light details based on normal exposure.

Magic Color: with 'Blue Screen' feature, you can replace the plain background of your scene with other videos or pictures. Or you use 'Selective Color' feature to keep only one color in the scene, and make everything else black and white. 'Replace Color' feature allows you to change the color of skin or clothes to create funny effects.

Color filter: 40+ color filters for different scenarios are provided. These filters are carefully designed by famous photographer Jolie Luo. Color filters can be used along with other effects in all shooting modes for videos and photos.

Lens effect: a variety of special lens effects are available on Musemage, including tilt-shift lens, fisheye lens, soft lens, edge blurring, etc. And check the new filters for Halloween! Phantom, werewolf, vampire, robot killer, Insect.

Special and art filters: Special filters including defog, leg-elongating deformation, water reflection and other effects, and art filters like sketch, painting, outlined drawing, neon, comics, manga and thermal imaging effects enables you to create interesting video and photos.

Professional photographers: These professional filters re-polish my works with distinctive styles and interest effects, and Musemage HDR brings movie-like effects to my videos and photos.

Travel enthusiast: Image stabilization is the most wanted, those various filters and lens effects also make my travel records more funny and creative.

Selfie fan: I'm no longer afraid of sharing my photos and video clips. Musemage's real-time beautifying helps me get rid of those defects easily, without any need to do post-processing.
Tower Balance
Normally $1.99.
"On one hand, you put more boxes and keep them straight, on the other hand, you need to keep the balance of the world!"

Tower Balance is a game you have to stack boxes as high as you can, keep the balance with the tilt of the device and fight with other mishaps, like the wind.

Can you reach the Top??

Features:
*Realistic physics engine
*Global Game Center Leaderboard
*Gorgeous graphics
*Awesome accelerometer control
*3 Game Mode
*48 Challenges
*4 Different Worlds
*Power Up
*Retina Suport

Enjoy!!! :)
Choon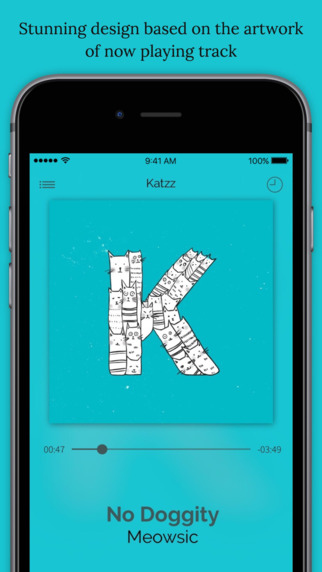 Normally $0.99.
Choon is an alternative audio player. It enhances your control over the library by providing clean interface and gestures.

– Add songs on the go. Just swipe right the song, album or even playlist to play it next
– Cue sheet support. Download cue files via iTunes or Safari to manage your podcasts or mixes
– Quick playlists
– Background LastFM scrobbling
– Color scheme based on the artwork of now playing track
– Quick access to current playing artist or album
– Customize fonts
– Search over all your music library
– Rate your tracks
– Compatible with iTunes Match
– All metadata like play counts and track ratings is synchronised. Available filters are Playlists, Songs, Albums, Artists and Podcasts.
Cars Rush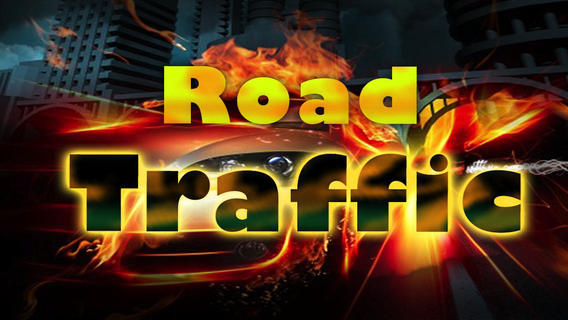 Normally $2.99.
In the corner of the Big Apple – Manhattan.

People drive cars over the traffic switching like karaoke play time red and green lights.

Just press the green arrows to switch green to red and back.

Compatible with Iphone, iPad and Ipod Touch.

Rush the road of the city using you strategies, This is a road puzzle hard to solve, no block just colorful cars and peek hour traffic.

Stop the car on the Center of the street. The star maker trucks shows fireworks that will blow your mind, when the vehicle exploits like donut to the floor.
Herobrine Terrors in Night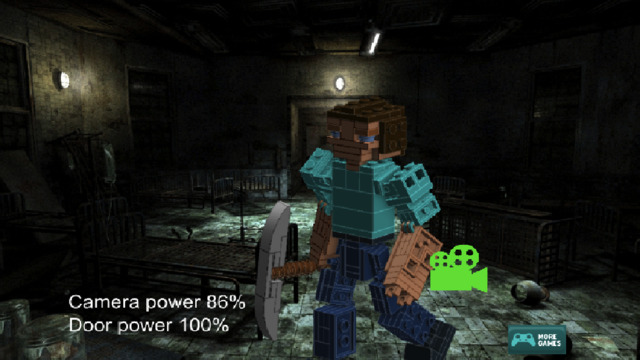 Normally $2.99.
Herobrine, a great creepy pasta character back again. Haunt you in this nonstop terror. Full of terror, full day of chasing. No other mission instead escape with full of your might in the slight of day.
This game set in night day. Combine with full of running and search.

Solve all full epic Herobrine misteries with your own risk!

Share your full day of happiness or anxiety maybe to your family, friend and all people on the galaxy via Facebook and Twitter share feature.

"This day I have full time job. But I cannot work on it before complete this game"- Kenichi Shindo

"I will play this game until complete in this entire day."- Derek Massif

ATTENTION: Herobrine Terror Trilogy 2 has been released, check on App Store.
Download Herobrine Terrors in Night
TaskOnPaper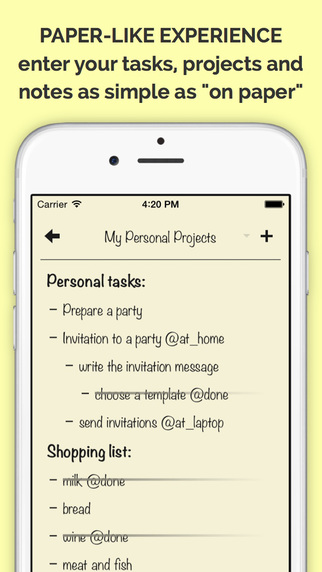 Normally $0.99.
TaskOnPaper is a powerful and at the same time an intuitive tool for creating to-do lists. Enter your plans and goals, group them into projects and edit them as easily as on paper.

TaskOnPaper – The Next Generation of TaskPaper for iOS 7-iOS 9, it's the return of the LEGENDARY TaskPaper in AppStore.

Due to the simplicity and ease of use TaskOnPaper will increase your productivity to new heights!

***** APPADVICE *****
"TaskOnPaper app lets you enter tasks, projects, and notes just like you would on physical paper. As a continuation of the popular TaskPaper, this app provides an easy way for you to stay productive"

***** iOS 8 Italia *****
"TaskOnPaper revolutionizes how to write fast in our device, combining notes, reminders, and .txt documents in a single application."

KEY FEATURES:
* Next Generation of TaskPaper for iOS 7 and iOS 8
* Full compatibility with TaskPaper for Mac by hogbaysoftware.com
* Passcode protection in start-up screen
* Sync across devices with DROPBOX – plain text format which can be edited in any text editor
* Paper-like user experience
* Clean distraction free interface
* Outlining, trees, sub-folders, sub-notes, sub-tasks
* Fully customizable appearance of the application: fonts, size, colors, backgrounds
* Fully compatible with iOS 7 and iOS 8
* TextExpander Touch Support
* Sending by email, print, AirDrop, AirPrint
* Powerful search with advanced query language, flexibility of management.

## Quick Start
– To create an item tap the plus button
– To create a project – make a colon at the end of the line
– To create a task – start a line with a hyphen
– To change the item type (Project, Task, or Note) on a blank line, tap the Return key to cycle through your choices.
– To edit an existing item double tap on the item's text.
– To tag an item type '@' followed by the tag name anywhere in an item's text.
– To indent an item tap the space key when the cursor is at the start of the item's text.
– To unindent an item tap the delete key when the cursor is at the start of the item's text.
– To create outlines – To indent an item tap the space key when the cursor is at the start of an item's text or (iPad only) tap the Tab key on the extended keyboard row.

## Completing tasks
– To cross out an item swipe left to right to apply the @done tag.
– To delete an item and its subitems, swipe right to left across the item and then tap the Cut button.
– To delete an item without deleting its subitems, begin editing the item and delete the entire line of text.
– To move @done items to the 'Archive' project, tap the document title in the toolbar and choose 'Archive Done'.
FLUX:FX play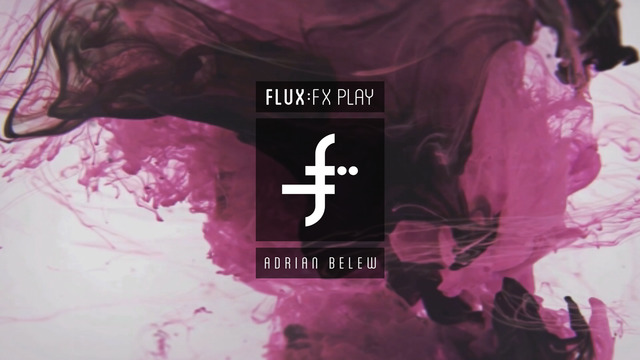 Normally $4.99.
'FLUX:FX play' is a creative multi-effect processor app for the iPhone and iPod that lets you 'play' your effects, designed in conjunction with acclaimed musician Adrian Belew. Built on the same award-winning audio platform as the master iPad app, 'FLUX:FX play' is perfect for creative musicians and sound designers to manipulate an audio signal into something entirely new, both in the studio or on stage. Guitar, vocals, bass, synth, drums, DJ setup, violin… basically ANY instrument or sound source can be processed in real-time by 'FLUX:FX play', and there are 282 performance presets to choose from.

Important note, PLEASE READ: the main difference between 'FLUX:FX' and 'FLUX:FX play' is that the iPhone version does not contain the full deep editing features for the effects and sequencer. It CAN however share the exact same performance presets, and so you can in fact create custom presets on your iPad version and import them into 'FLUX:FX play' via Dropbox. This app is compatible with iPhone 5s, 6, 6 Plus, 6s, 6s Plus and iPod Touch 6.

Some key features of 'FLUX:FX play' –

TRULY CREATIVE EFFECTS: 31 studio-quality effects built-in. Up to 5 are chained together within the many performance presets for maximum aural impact. 282 performance presets are included in the app, ranging from subtle, transparent & traditional through to 'way out there', obnoxious & destructive.

POWERFUL SEQUENCER: A step sequencer is programmed into many of the performance presets, adding a completely new and fluid dimension to the sound.

TRANSPARENT INTERFACE DESIGN: 'FLUX:FX play' has a beautiful, minimalist interface with easy-to-use controls that are MADE to be touched. And swiped, and dragged, and tapped. No fake road-worn pedal graphics or tiny dials here.

MADE BY EXPERTS – conceived and created via the combined talents of guitarist extraordinaire Adrian Belew, audio software developers ElephantCandy and mobile specialists MOBGEN°.

PLAYS WITH EVERYTHING – Audiobus compatibility, Inter-App Audio compatibility, MIDI, virtually all the audio interfaces.

COMPLEX SOUND, RIDICULOUSLY EASY TO USE – chopping, shaping, crushing and looping – 'FLUX:FX play' can take you from subtle modulating echoes through to wrecking-ball destruction, all with a swipe of a finger.

ULTRA LOW LATENCY – 'FLUX:FX play' features very low-latency settings to give truly professional performance capabilities.

There are 31 individual effect blocks that come built-in to the 'FLUX:FX play' engine:
• OVERDRIVE
• DISTORTION
• FUZZ
• BITCRUSH
• DESTROY
• DECIMATE
• STUTTER LOOP
• REVERSE LOOP
• LOOP SLICE
• SEGMENT
• SAMPLE SCRATCH
• COMPRESS
• PUMP
• ULTRA EQ
• KILL EQ
• LOWPASS FILTER
• HIGHPASS FILTER
• BANDPASS FILTER
• CHORUS
• FLANGE
• PHASE
• RESONANT DRONE
• PITCH DELAY
• OCTAVE SHIFT
• RING MODULATE
• AUTO PAN
• DIGITAL DELAY
• BINAURAL DELAY
• TAPE ECHO
• SCATTER VERB
• DELAY/REVERB
Plus an optional master LIMITER.

"This app is really, really fun! It is instantly gratifying, and perfect for any creative musician. FLUX:FX play is truly an audio ideas machine."
– Adrian Belew: the world's greatest experimental whammy twang bar, czar rhino, stunt guitarist extraordinaire. With a resume that includes Zappa, Bowie, Nine Inch Nails, King Crimson, Talking Heads, Paul Simon and Tori Amos, Adrian is famous for pushing the boundaries of music-making in both technical and tonal exploration.

Praise for FLUX:FX –
"It's really awesome, and the SFX and way to automate things is splendid. I love the GUI too, very nicely laid out." – Richard Devine: producer, sound designer, film & game music composer.
• Best of the best – Red Dot Design 2015
• "It's the one by which others will now be judged" – Paul Nagle, SOS magazine

As seen in Sound on Sound, Guitar Player, KVR, MusicRadar, PalmSounds, MusicAppBlog, Synthtopia, iOS Mars, Audiobus, Apptronica, SonicState, ANR, Guitar Moderne and many more!
Cards for Reddit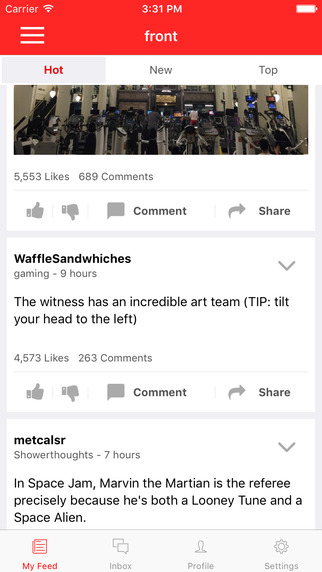 Normally $1.99.
Cards for Reddit is a simple, beautiful way to browse reddit. Designed in the familiar "cards" UI that will make viewing content seamless on your iPhone.

• Browse the front page and log in to view all of your favorite subreddits
• All photos and videos appear inline with touch to preview functionality
• Tap on comments to expand and collapse all replies
• Upvote/downvote any post
• Access your reddit inbox and comment or direct message with the chat bubble style
Studio Music Player
Normally $1.99.
This simple & smart music player will allow you to hear the music totally otherwise – as on expensive studio headphones and audio monitors (studio speakers).

Add your music using iTunes interface of your MAC or PC.

Watch tutorials on our website:
http://www.studiomusicplayer.pro

Check out our "Studio Music Player DX" with Dropbox and iTunes Files Sharing functionality (downloading music without synchronizing in iTunes).

IMPORTANT: Studio Music Player is not playing Apple Music content!
All music has to be stored on the device, but not in iCloud.

According to the presets of our audio player, your headphones and most audio devices will sound as professional expensive studio devices. The sound will become crystal-clear, wide and rich. And all this thanks to the highly-accuracy adjustment individually created for each device.

How?
This is done through the deep study of the sound within a few years of the work. We have studied in detail the amplitude frequency responses of audio of all present devices in the music player and aligned the sound to the peculiarities of each of them.

Presets:
Our music player contain more than 80 presets for the most famous brands. You can find the list of devices on our website. It is constantly updated by new devices.

48-band equalizer (In-app):
For professional users, the player has a 48-band paragraphic eq to adjust the sound manually. Equalizer selection of any frequency between 20 and 20,000 Hz, bandwidth within the range of 0.1 – 2 octaves, gain from -10 to +4 dB and total 48 bands. This is a truly great pro opportunity!

Each person has a preference for the sound.
Someone likes more bass, and someone – trebles. That's why we made the section easy adjustable to your tastes. In this music player you can increase / decrease sub-bass, bass, mids, trebles and presence.

Presets "memorize" the device:
Our music player is smart, so it will activate the appropriate preset when connected to a bluetooth device. You only need to choose the appropriate preset when connected to a new bluetooth device. When disconnecting the device, the last preset is activated, which was used for audio output (headphones).

Low power consumption!
We've made sure that you can enjoy your favorite music in high quality playback for a long time and made a audio player that consumes little CPU resources and energy.

Album cover zooming:
Sometimes you want to have a closer look at the album cover, but how to do it? Double-click on the cover or a "stretching" gesture will make a zoom.

Now the track is easy to remember:
You can send a title of the track you liked and FX settings thereto to your e-mail by double-clicking on the name of the song or artist in the main window of the music player.

Color schemes:
Everyone has a favorite color. That's why we have made 16 color schemes include "night" skin.

FX:
Our music player has FX module! In this module you can change tonality and playback speed "on the go". It is fun and very convenient for those who are engaged in the creation of sampling music.

Playlist:
The audio player has a simple user interface that allows opening the playlist from any window by moving a finger from left to right – it's very convenient!

Shuffle mode:
In Shuffle mode the same track will be played again only after the entire playlist plays, and not before. This way, we avoid repeats when playing a playlist.

IMPORTANT! All presets in Studio Music Player are created exclusively on the original brand-name audio devices. The sound on forgeries is absolutely incompatible with our player!
The device must be of the same year, and the model must coincide with the model being in presets. Otherwise, there is no guarantee of a high quality sound.

However, sometimes even completely different devices sound very similar to each other. That's why preset can suit despite a different model, and even the device manufacturer!

Thanks for your time, enjoy music in all its beauty!
Ultraviolet Camera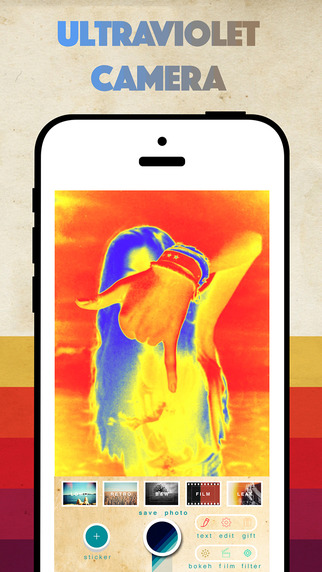 Normally $4.99.
There's always a better camera than the one you have with you.

And that's Ultraviolet Camera .

Designed with simple controls, comfortable ergonomics and Ultraviolet effect in mind, allowing you to take photos that are instantly ready to share with the world.

What makes a great camera stand apart is not down to features, per pixel sharpness or the amount of lenses in your bag. What matters is that the camera gets out of the way and lets you take the pictures you want.

It's about how it feels in your hand and how easily you can interact with it. It's about combining a simple interface and comfortable ergonomics to provide a better experience.

Quick access to live filters allows you to get shots ready for sharing. You just swipe between them effortlessly. You get great shots without having to deal with editing tools.

Exposure controls let you get the perfect image no matter what the conditions. No more fighting the camera's automatic settings. And everything is within easy reach of your thumb.

Ultraviolet Camera offers quick access to your camera roll by swiping left across the controls, and access to all the filters by swiping right. It couldn't be more simple.

"Ultraviolet Camera is a terrific app for mobile photographers who just want to get on with taking pictures, without the software getting in the way. The beauty of it is in its simplicity."
---
Our deals and product reviews are picked by BGR's expert editors and team.

Follow @BGRDeals on Twitter to keep up with the latest and greatest deals we find around the web. Prices subject to change without notice and any coupons mentioned above may be available in limited supply.