If you purchase an independently reviewed product or service through a link on our website, we may receive an affiliate commission. Learn more.
Believe it or not, there are more iPhone apps out there than just Pokemon Go. We know, it's difficult to believe, but it's true. In fact, there are more than a million other apps out there. On Thursday's list of paid iOS apps on sale for free you'll find 10 apps that are not Pokemon Go, but they're still pretty cool. You'll also find a few more freebies in yesterday's post if you head back there and check it out.
MUST WATCH: Two new videos get up close and personal with the iPhone 7 like never before
These are paid iPhone and iPad apps that have been made available for free for a limited time by their developers. There is no way to tell how long they will be free. These sales could end an hour from now or a week from now — obviously, the only thing we can guarantee is that they were free at the time this post was written. If you click on a link and see a price listed next to an app instead of the word "get," it is no longer free. The sale has ended. If you download the app, you will be charged.
Simpler Contacts Pro
Normally $4.99.
* Over 3,000,000 people love Simpler :)

Your address book is a mess?
Simpler will fix it in few seconds!

MAIN FEATURES
○ Merge all duplicate contacts with one tap!
○ Powerful Search
○ Save your own contact groups
○ Instantly send group text & email
○ Share your groups with colleagues, friends and family
○ One tap to backup your contacts!
○ Quickly find the contacts you need

Simpler is a completely redesigned contacts app that makes your address book light, smart and user friendly.

SIMPLY MERGE DUPLICATE CONTACTS
○ Merge all duplicate contacts with one tap!
○ Find & merge contacts with similar names.
○ Find & Merge contacts with duplicate phone or email.

CLEANUP
○ Remove contacts without name
○ Remove contacts without phone & email

BACKUP
○ One tap to backup your contacts!
○ Quickly export your backups to Dropbox, Google Drive, Email
○ Keep your contacts safe in the cloud!
○ Easily restore your contacts from any mobile device!
○ Move contacts between accounts (Exchange, iCloud, Local Address Book)

GROUPS
○ Save your own contact groups
○ Instantly send group text & email
○ Share your groups with colleagues, friends and family

SMART DIALER
○ Beautiful dialer to call and add new contacts
○ T9 Dialer – quickly search by name & numbers
○ Quickly find the contacts you need

FAVORITES
○ Simply choose your Favorite contacts
○ One tap to: Voice Call / Text / FaceTime / Email

SMART FILTERS
○ Quickly find the contacts you need
○ Filter contacts by Company & Job title
○ Filter contacts by upcoming birthday & creation date

AVAILABLE IN 15 DIFFERENT LANGUAGES
English, Español, Français, Italiano, Deutsch, Português (Br.), 中文 (Simplified), 中文 (Traditional), 日本語, 한국어, Nederlands, Русский, Türkçe, العربية, עברית

Simpler offers unlimited backups for your address book
To keep your contacts even more protected, turn on Simpler to save every single change in your contact list, even when you are not using the app.
Simpler allows you to restore your contacts from any mobile device for $9.99 a year through an auto-renewing subscription.
Subscriptions will be charged to your credit card through your iTunes account.
Your subscription will automatically renew unless cancelled at least 24 hours before the end of the current period
You will not be able to cancel a subscription during the active period. You can manage your subscriptions in the Account Settings after purchase.
Stickman Revenge3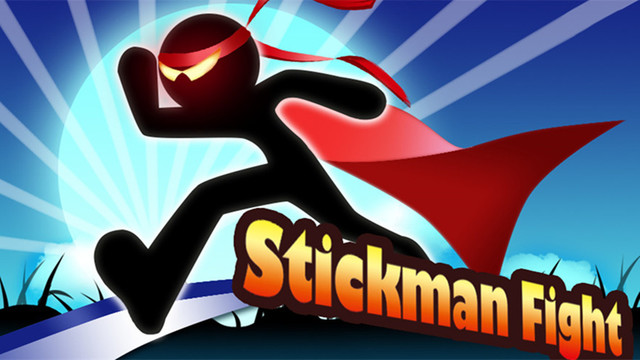 Normally $4.99.
Stickman Revenge – a revenge game with thrilling fighting action scenes brings you terrific experience. Let's enjoy your time as a furious fighter. Stickman Revenge is a fury revenge of Stick, who lost his family in a night by a Dark Power. Stick struggled to survive and started chasing after these rivals.
Let's incarnation into Stickman to fight and save the world! The Warrior started!
This is the best Stickman Games than ever, you will joy the Stickman War and fight to survive. It is the Stickman Fighting game that you should try, everything is interesting!

STORY:
Play this fast paced highly attractive and addictive game "Stickman Ninja Fight. This story is about a ninja warrior who is very skilled and powerful. No one stood a chance against him in the Battlefield .No one could defeat him in the battlefield he was out of their League .He was a master of advance ninja warfare.But the ninja warrior had only one weakness "LOVE". The ninja warrior love a beautiful girl but some evil assassins samurai kidnapped the girl and now ninja warrior is outraged and on a rampage to save his love.
Ananda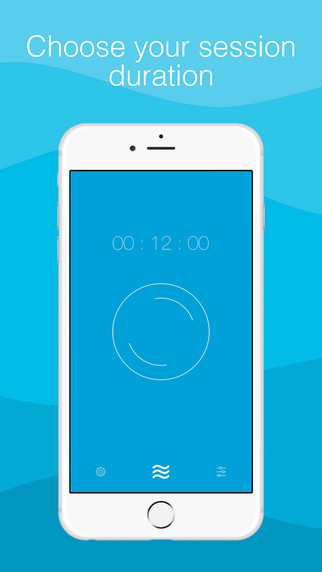 Normally $1.99.
Ananda helps you concentrate, focus and work with progressive binaural tones and high quality peaceful sounds.

-Enhance your brainwaves
Choose from one of Ananda's numerous binaural programs to focus,concentrate or brainstorm. Each program comes with binaural beats designed to help you reach a specific mood or state of mind.

-Discover a new ambiance every time
Each session provides a subtly fresh, new ambiance. A unique combination of nature sounds, chants, mantras and peaceful bells is generated on top of binaural tones every time you start Ananda.
Main Features

– 4 Binaural programs
– Creativity
– Deep Meditation
– Lucid Dreaming
– Intuition
– Short description and benefits of every binaural program
– High quality nature and peaceful sounds
– Choose the sounds you prefer
– Sounds are mixed together in a new way for every session
– Simple and minimalist design
– Information on brainwaves and binaural tones included in the app

Download now and let us know how Ananda Focus & Attention helps you in your daily activities.

*For more binaural beats program:
– Check the Ananda – Meditate, Focus & Relax – PREMIUM
– Or try the free version of Ananda – Meditate, Focus & Relax
ClearScanner Pro
Normally $3.99.
Turn your iPhone into a high quality document scanner with ClearScanner!
USER REVIEWS:
• "I've used many others scanner before! But nothing is so beautiful like this one! I'm really impressed and suggest everyone to try it at least once!"
• "Professional-quality results + fast and easy to use"
• "Superb Quality, Intuitive Interface"

Scan Everything
With ClearScanner you can scan any type of document, receipts, bills, books, magazines, whiteboards and classes notes, or any other paper you can think of, transform it into PDF format and share it right from your device.

"Snap to Edge" feature for automatic document edge detection
ClearScanner will auto-detect the edges of the paper, but the slick drag-and-snap guides will help you fine tune the dimensions.

Extremely Fast Processing
ClearScanner uses advanced fast algorithms to accurately auto-detect document edges, straighten the documents (correct perspective), eliminate shadows and equalizes brightness to create clear. Whether the image is color or black and white, ClearScanner will keep the highest resolution.

Features
+ Automatic document edge detection and perspective correction
+ Extremely Fast Processing
+ Professional quality results with multiple filter options: photo, document, clear, color or black&white
+ Flexible editing, able to edit file after save
+ Document naming, storage inside the app and search
+ Adding or Deleting one page or the whole document
+ Page reordering after adding or deleting
+ Set page sizes for PDF (Letter, Legal, A4, and more)
+ Email specific pages or whole document
+ Print Pdf file via Cloud Print
+ Open PDFs or JPEGs in other apps such as Dropbox, OneDrive, SkyDrive, Google Drive, Evernote, etc to send to clouds

ClearScanner: a little app that scans everything!
Music tube pro
Normally $2.99.
We are the best & most powerful YouTube client for your iPhone. Try it for FREE and you will love it.

• Optimized for the new iOS 9 and iPhone 6s & 6s+. Force touch gesture to access shortcuts from home screen
• Optimized for iPad Picture in Picture (Play from home screen) Split View, Multitasking. Watch videos while using other apps!!!

• Search and Play YouTube Videos without login
• OR Access your YouTube account. Everything in the app is synced with your YouTube account so you can access all your playlists and likes from your computer too! We encourage logging in as that removes user limitations on YouTube API Quotas.
• Change playback speed to play video in slow motion (watching game replays) or fast motion (watching reviews of products)
• Video can be played in a small player in the corner while you are browsing videos. The mini player can be moved around the screen. Swiping it off the left edge of the screen closes the mini player and video.
• Search for millions of videos or playlists available in YouTube. You can narrow down your search filters by views, time, likes and more!
• Search autocomplete & history makes it easier to search for videos and playlists
• Easily access all the new videos from your Subscriptions.
• Just swipe to view all your subscribed channels in side menu
• Access Trending, Top Charts, multiple Genres (Music, Movies, TV Shows, Trailers etc), History easily.
• Add videos to watch later list
• UNLIMITED Playlists for all your music needs!
• Advanced Queue management which videos can be added, removed and reordered from. You can even Repeat, Shuffle your queue!
• Easily Like, Comment, Reply to Comments, Share videos with others
• Watching videos in bed? No Problem! We even have a fully customizable sleep timer which automatically stops the playback after the set time! We have you covered ;)
• Clean and Gorgeous UI makes it easier to find what you are searching for in as few taps as possible
ChordUp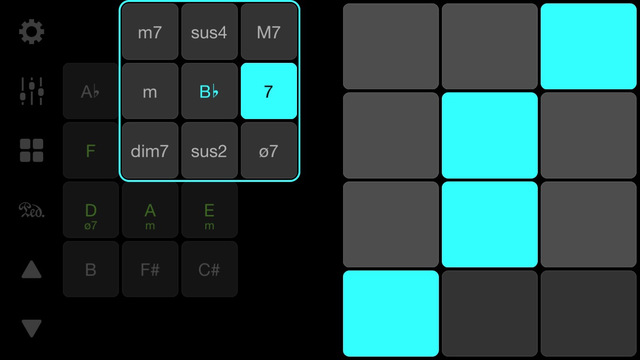 Normally $4.99.
ChordUp is a chord musical instrument and MIDI controller for live performance.

With more than 100 available chords you can play almost any song spontaneously without any pre-configuration.

Play easily any chord pattern: full chords, bass and chord, strumming, arpeggios, power chords, etc.

Control your favorite synthesizer or sampler though MIDI.

Go to http://chordup.info to get more information

FEATURES

• 108 available chords (9 chord types for each of the 12 notes).
• 10 embedded instruments: Acoustic Piano, Electric Piano, Guitar, Organ, Accordion, Vibraphone, Strings, 3 synth sounds.
• 12 pads surface (for long arpeggios, bass, bass and chord patterns)
• 6 strings surface (for guitar strumming, power chords and arpeggios)
• Expression pad surface (allows to play full chord and control an expression parameter at the same time)
• Smart sustain. With the sustain enabled, when you switch chords, only the notes of the current chord that don't belong to the next chord are muted.
• Octave shifting.
• Chord locking. You can lock one chord type for a chord button.
• Buttons size adjustment on iPad.
• Virtual MIDI and Wi-Fi MIDI support.
Run In Crowd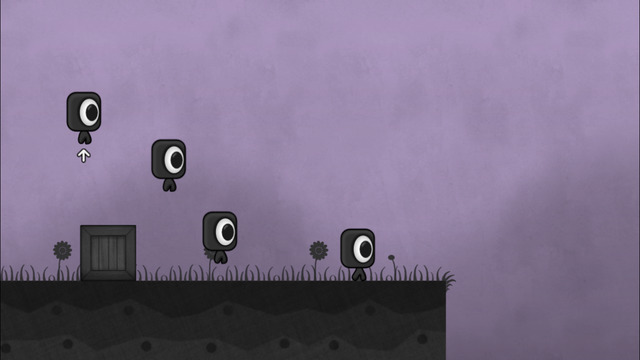 Normally $0.99.
"Run In Crowd" is a indie game where you race alongside other players in a new world each day.

Tap to jump and double-jump. Longer you tap, higher your runner jumps. Avoid obstacles and try to run longer distance than other.

Features:
* Multiplayer – you race alongside other players
* Level generation – you run in a new world each day
* Simple and addictive gameplay with simple controls
* Achievements
Power Hover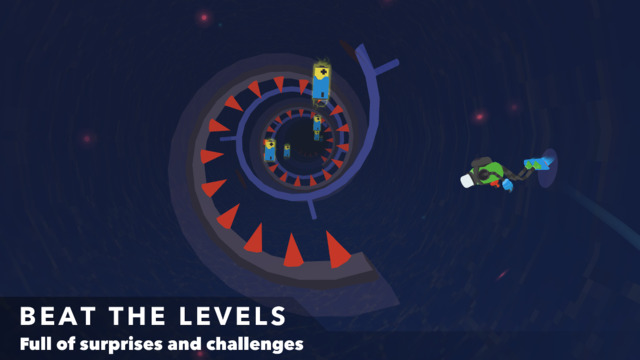 Normally $3.99.
Power Hover is an action game about hoverboarding robots!
Jump on your gravity defying hoverboard and explore over 30 hand crafted levels full of surprises!

***** 148apps 4.5/5 | AppAdvice 4.5/5 | TouchArcade 4/5 | Stuff.tv 5/5 | AppleNApps 4.5/5 | PocketGamer 8/10 *****
HOVERBOARDS. ROBOTS. ADVENTURE. DANGER!

"Marty McFly would certainly approve" -The Guardian
"Power Hover grabs hold and never lets go" (5/5) -Stuff tv
"The simple visuals are some of the best I've seen this year" (Silver award) -Pocketgamer
"Practically begs you to hit the replay button" (4.5/5) -148apps
"The physics and gameplay are awesome" (95/100) -Duuro Magazine

Defy gravity and enjoy the freedom of controlling an hoverboard! Navigate your way through the desolate world, avoid the hazards and collect the energy! Unfold the story of odd and desolate robot-world…

FEATURES
• Defy Gravity and Enjoy the freedom of controlling a hoverboard.
• Enjoy beautiful pseudo-low-poly art style.
• Beat the Levels full of surprises and challenges.
• Experience the story, told through small interactive cutscenes.
• Explore the beautiful landscapes and multiple different themes.
• Compete with your friends on the endless Boss levels and Challenge mode
• An original soundtrack from the Retry musician Ted Striker.
The Wallpaper Maker Pro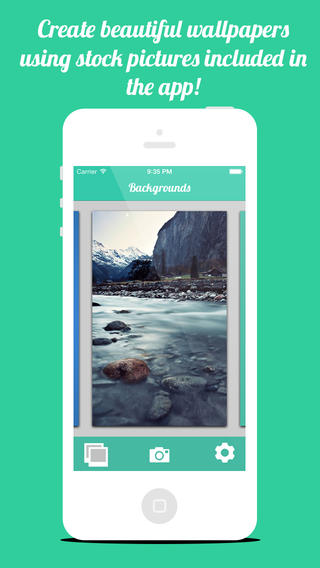 Normally $0.99.
•Featured in Mashable.com as one of the "7 Apps to Create Custom iPhone Wallpaper"!

'"The Wallpaper Maker" is a seriously no-frills free app — it's useful for creating text-based wallpapers' – Amy-Mae Elliot "Mashable.com"

The Wallpaper Maker 2.0 has been completely rebuilt from the ground up to incorporate new and fun features, and guess what, updates will be FREE!

With The Wallpaper Maker, you can make your wallpaper however you want.
You can use your memorable pictures from your photo library OR use one of the cool backgrounds that come with the app!

Then simply put in your favorite quote, an inspiring message, or anything you can come up with in whichever font and font color you choose. You can even use the masking feature, maybe fiddle around with our new effects to make your wallpapers even better! It's really easy to make a beautiful wallpaper in minutes!

Use the hashtag #TheWallpaperMaker to show off your wallpaper and join our "Wallpaper of the day" contests!

FEATURES

• 35 Amazing fonts!
• Add multiple captions!
• Vintage Font pack with 12 Beautiful Retro Fonts!
• Image masking feature
• Change opacity of the background or captions!
• Blur backgrounds to create a more artistic wallpaper
• Import from your photo library or camera
• Share your images on Facebook, Twitter, or Instagram!
• Beautifully designed for iOS 7!
• Elegant user interface
• Free wallpapers out of the box
• Easy to Use, hassle free
• Future updates will include more Font Packs and Wallpapers!
• Full RGB color picker!
• Optimized for iPhone 5 and 5S

• Exciting updates to come!
Download The Wallpaper Maker Pro
SwipeList Pink
Normally $1.99.
SwipeList Pink is the most simple, intuitive & awesome way to manage your tasks you've ever seen. And it's Pink!

With SwipeList Pink you easily can:

Create your todo lists, guest lists, shopping lists etc.
Group your tasks by colour
Set each task's priority by changing it's colour with only one tap
Set your tasks in needful order by just dragging and replacing them
Enjoy it's convenient controls, pleasant animation and sounds

Make your task-managing process quick, productive and enjoyable!
---
Our deals and product reviews are picked by BGR's expert editors and team.

Follow @BGRDeals on Twitter to keep up with the latest and greatest deals we find around the web. Prices subject to change without notice and any coupons mentioned above may be available in limited supply.