Monday marks the start of yet another week packed full of paid iPhone and iPad apps that are on sale for free. Today we've got plenty of good ones for you to check out, includes some fun games, a great task manager that integrates seamlessly with Google, an app that'll clean up your phone book, and plenty more.
MUST WATCH: iPhone 7 and iPhone 7 Pro look hotter than ever in new leaked video
These are paid iPhone and iPad apps that have been made available for free for a limited time by their developers. There is no way to tell how long they will be free. These sales could end an hour from now or a week from now — obviously, the only thing we can guarantee is that they were free at the time this post was written. If you click on a link and see a price listed next to an app instead of the word "get," it is no longer free. The sale has ended. If you download the app, you will be charged.
gTasks Pro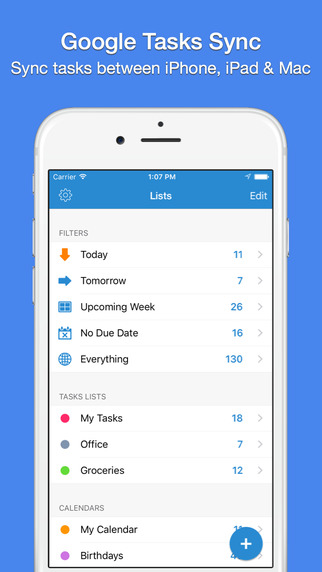 Normally $5.99.
A SINGLE PURCHASE COVERS ALL YOUR IPHONE AND IPAD DEVICES.

Sync your tasks with Google and across your Mac, iPhone & iPad devices.
Never liked your tasks app? You'll love this one :)

MAIN FEATURES
● Sync your tasks with Google Tasks.
● Sync tasks between your iPhone & iPad devices.
● View your tasks and calendar events in one place.
● Keep your tasks organized with subtasks.
● Location based reminders such as when you leave your office.
● Set repeating tasks such as "Pay bills" every month.
● Universal app, designed both for iPhone and iPad.

GOOGLE TASKS
● Naturally integrating into Google Calendar.
● No permanent internet connection required. The app will sync updated tasks as soon as an internet connection is available.
● Your tasks are backed up.
● Manage your tasks conveniently on your home/office PC, and have them synced to your iPhone/iPad and vice versa.
● Share tasks with your colleagues
Into Mirror
Normally $0.99.
New game by Lemon Jam Studio, the team behind Pursuit of Light.

"Is all that we see or seem, but a dream within a dream?"
– Edgar Allan Poe

The year 2076.

Mirror – a virtual world , has completed public beta , and officially entered the commercial stage.

The Mirror Device brings people into the virtual world.

The company behind it, Mirror Group, as a result, became world's largest company.

Mirror World has caught everyone's attention, but there are many hidden secrets.

In Mirror world, who are you?

FEATURES:
-Cyberpunk style platformer
-20 challenging game levels
-Lots of hidden items and rewards waiting to be discovered
-Upgrade and build your powerful character
-Many cyberpunk equipments
-Different kinds of enemies. Beat them with your wits.
-More new chapters and levels coming.
Sketchify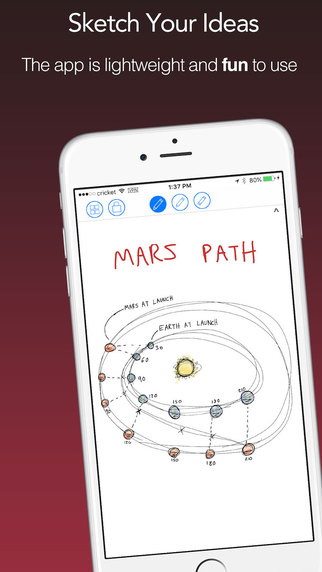 Normally $3.99.
Sketchify is a simple yet powerful way to capture your thoughts, notes, and ideas. With a beautiful and clean interface designed for iOS 9, the app is a joy to use and easy to learn. Underneath the simplicity, Sketchify packs powerful features. Each stroke you make is synced in real time to all your devices. Your work is organized into notebooks, with the ability to add titles to each page.

Features:
• Robust drawing engine
• Beautiful iOS 9 design
• Cloud Syncing to all your devices
• Notebooks Galore

Give Sketchify a try today. We think you'll love it!
GRIDy Pro
Normally $1.99.
Do not browse anymore to find a specific image in photo album!

Family/lover/baby photo which want to see often,
Credit cards/timetables/maps which want to see quickly,
and active/funny GIFs.
Check these images in the notification center easily and quickly!

[ Function ]
– Easy and quick user experience
– Check the image with the maximum screen size
– Zoom-in/out function
: Pinch to zoom-in/out and panning are available
– Automatically be folded whenever run (minimize)
: Maintain last state when inactive
(grid view or full screen view)
– Image/App lock for security (Touch ID or Passcode)
– The image name can be set

[ Use Case ]
– If you want to see the baby photos, set to the 'Default Image'.
Every time you open the Notifications Center, you will see it.
– Check the important image with safe lock feature!
– Register the timetable, work schedules, bus schedules
and check out faster.
– Register multiple membership card (bar code) photos
and set it to 'Default Category.
You can show it quickly every time you open the Notifications Center.
– Register GIFs and every time you open the Notification Center,
you can smile.
Where To Go?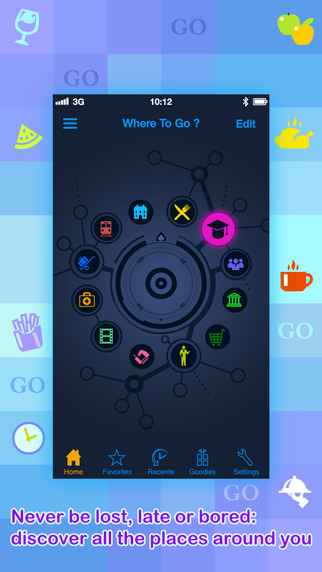 Normally $7.99.
It works globally, has over 500 location types and even provides turn-by-turn directions to your chosen destination.

Fully customizable, an incredibly simple interface hides a sophisticated engine that plugs into the largest Points of Interest database and global map on the market.

Can't decide where to go? Use our Shake-to-Suggest feature to explore and experiment!

√ Full Retina HD Graphics for iPhone and iPad.
√ Over 500 preset searches sorted into 12 common categories.
√ Search can be done within a few taps, no typing needed.
√ Fully customizable. You can sort, add, remove, rename all items.
√ Simple user interface and intuitive user experience.
√ Review your recent searches and most used searches.
√ Configure start-up view, choose between home, recents or last viewed.
√ Shake-to-Suggest, deciding on where to go can be just a shake away.
√ User Ratings and Reviews, sharing your experience with other users.

COMING SOON: Our team is already working on new features including offline database, user-ratings and translation into many languages. Stay tuned for the free update and feel free to contact us for any feedback so we can improve the app for you.
PR's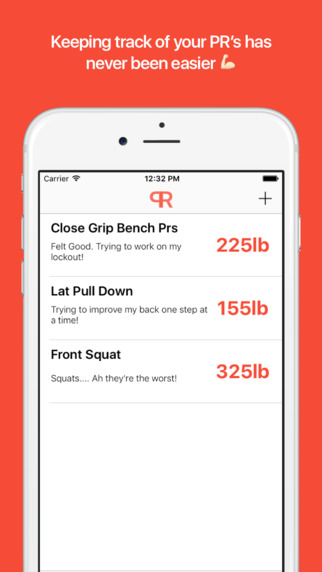 Normally $1.99.
PR's is here. Tracking your ORM' and keeping track of them just got a whole lot easier! The app makes it super simple to track your PR's in the gym, log them, and break them down into percentages for future lifting sessions.

*Features

– PR Logging

track your PR's and keep them, in one simple feed to view on the go.

– Add by exercise

using the exercise tab you can add PR's by the category. As well as custom lift's using the add PR function.

– ORM Percentages

Workout routines often call for a certain percentage of your ORM on a given day. That just became easier with PR's percentage feature, giving you the ability to see your ORM percentages at just a glance.

We hope you enjoy PR's and are excited for future updates!
Study Smart
Normally $1.99.
*** The Science Behind Study Smart ***

Study Smart synchronizes your brainwaves to a specific frequency by sending two different audible frequencies to each ear, which after being processed are perceived as a low frequency tone matching human brainwaves. Studies have shown various states of mind to be associated with these low frequencies, ranging from a focused, concentration and memory boosting state to deep relaxing sleep.

Study Smart recreates these frequencies, allowing your mind you to relax and synchronize with the desired state. It achieves this using a unique process called Progressive Brainwave Entrainment.

*** Progressive Brainwave Entrainment ***

– Composite Binaural Frequencies that stimulate multiple brainwave frequencies are used to create combination experiences, such as focus and concentration.

– Progressive Brainwave Programs – Each program goes through a progression of brainwaves, each for a specific period of time sufficient to synchronize your brainwaves with the binaural tones. This ensures a more effective brainwave entrainment experience.

*** Features ***

– 5 scientifically engineered programs, each designed to be used at a different time of the day.

– Advanced binaural sequences to take your mind through a series of binaural frequencies to achieve your desired state of mind.

– Adjustable Brainwave signal intensity: Adjust the brainwave signals independent of the background ambient nature sounds to your comfort level. Your preference will be saved for the next time you use the app.

– Multiple program durations (20 min, 30 min, 40 min, 50 min, 1 hour, 1.5 hours, 2 hours, 2.5 hours, 3 hours, 4 hours)

– Soothing background sounds including: Ocean Waves, Storm, Rain, Waterfall, Stream and Forest sounds. Your brain will process the binaural frequencies played over these background sounds.

– Tested on both iPhone and iPod Touch.

*** Binaural Stress Release Programs ***

– Morning: A sequence of brainwave frequencies designed to gently bring you from a sleepy state to a focused, alert state designed to focus, concentration, boost memory formation and recall.

– Mid-day: A memory boosting sequence designed to combat morning mid-morning fatigue and to maintain concentration.

– Afternoon: A sequence that combines memory boosting focus, and concentration, perfect for post-lunch fatigue.

– Evening: Begins with a deeply relaxing low theta wave sequence to help you unwind and decompress, before bring you back to a relaxed yet focused state.

– Late Evening: Helps you fall asleep with a low-delta wave sequence follow the high beta frequency study phase. This is a great way to unplug after reading or staring at a computer screen for long periods of time. Getting a good night's rest is essential to memory formation and recall and mental performance the next day.
If you have any prior medical conditions such as seizures consult your physician before using any binaural brainwave entrainment application. Never use binaural brainwave entrainment when operating machinery or driving.
Super Cat Galaxy
Normally $0.99.
Super Cat faster then a speeding bullet, save the world from the the evil Aliens

Super cat Galaxy an amazingly fun addictive game where you use your fingers to move Super Cat and your other finger to shoot dangerous space enemys.

Collect coins and power ups to help save the world and unlock New Worlds and other characters. Hours and hours of fun
-Collect coins to unlock four different worlds
-See your achievement against others with game center endless gameplay four hours of fun
– choose 4 different super cats to fight with
Simple to learn hard to beat
Cleaner
Normally $1.99.
Feature List:

Backup and restore contacts

Multi delete contacts

Find no name contacts

Find no phone contacts

Find no email contacts

Find no address contacts

Find common field, like company, email domain, job tile and phone numbers

Want to find and merge contacts that share the same name, but contain different information (such as phone numbers and addresses)? In-App Purchase our Contact Tools Function.
WikiGraph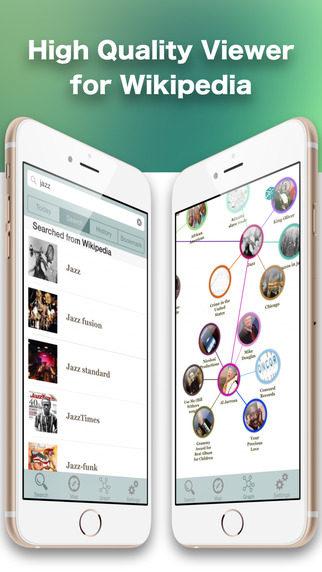 Normally $0.99.
WikiGraph is a stylish Wikipedia reader.
The Features is bellow
・Show beautiful network graph of Wikipedia article.
・Show Today's articles
・Find articles nearby your location
・Title search from Wikipedia
・Manage your Search History, and Bookmarks of Wikipedia Articles.

Please enjoy your Wikipedia Surfine.