If you purchase an independently reviewed product or service through a link on our website, we may receive an affiliate commission. Learn more.
Welcome to today's installment of our ongoing series on paid iPhone and iPad apps that are made available for free for a limited time. Wednesday's post includes 10 apps you definitely won't want to miss. they span several different categories from productivity and photography to games. There's even an app that lets you turn back the clock and capture videos of moments that you missed.
What kind of magic!? How is that even possible?! You'll have to download it to find out.
MUST SEE: Leaked photos show a real iPhone 7 powered on for the first time ever
These are paid iPhone and iPad apps that have been made available for free for a limited time by their developers. There is no way to tell how long they will be free. These sales could end an hour from now or a week from now — obviously, the only thing we can guarantee is that they were free at the time this post was written. If you click on a link and see a price listed next to an app instead of the word "get," it is no longer free. The sale has ended. If you download the app, you will be charged.
AfterCam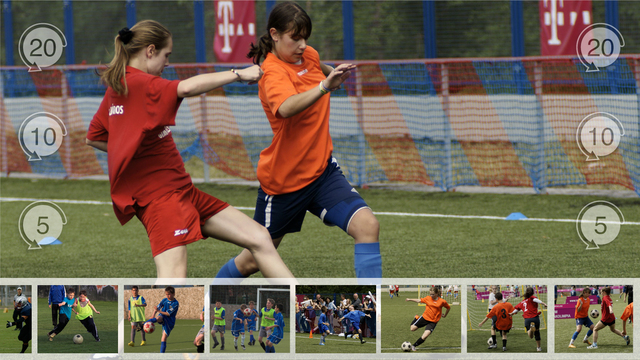 Normally $0.99.
AfterCam is a video camera that helps you keep only the memorable moments you're really after – AFTER they've happened. It continuously captures video, but won't save anything to your photo library until you tell it to.

With AfterCam, there's no need to record hours of video you know you'll never edit. So, instead of recording your kid's entire game, or seven hours of baby's ALMOST first steps, record only the highlights to begin with.

You simply aim it as if you were recording video; then, when something memorable happens that you want to keep, press one of the number buttons to save the previous 5, 10, or 20 seconds as a video clip.

You can also take still photos any time without affecting the video and the controls are duplicated on both sides for easy use with either hand!

App Features:
– Continuously captures video internally but only saves highlights you want to your photo library
– Takes still photos without affecting video capture
– Photo browser for playback and management
– Controls duplicated on both sides for right- or left-handed use
Draw Calendar
Normally $2.99.
Draw Calendar takes the timeless tradition of writing on a planner, whiteboard, or wall calendar, and brings it to life on iOS. The app is a fun and unique spin on traditional calendar apps, and stands as proof that keeping a schedule or staying organized can actually be fun. Free yourself from the shackles of tedious data entry, and instead plan out your day with handwriting and doodles. Markup, sketch, and get in touch with your creative side while still remaining incredibly productive.

Features:
• Plan your day by sketching!
• Clean and stylish interface
• Entries are synced to all your iOS devices

If you are tired of traditional calendar apps, give Draw Calendar a try. We think you are going to love it!
Insta Rage Face Maker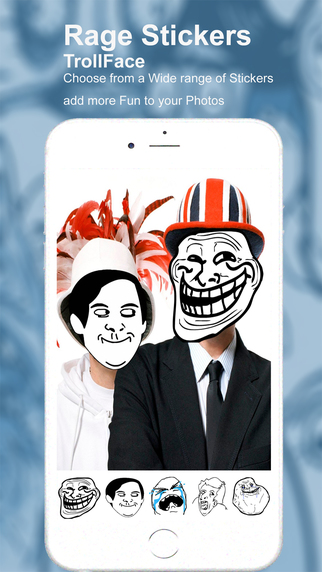 Normally $0.99.
Use Insta Rage Me to add some new, funny and creative memes to your photos and bring popular memes to life!
Make a custom meme with creative text fonts and colors. Share with your friends on facebook, twitter and email.

The app is simple and fun to use. First you either take a picture from within the camera or load a photo from your library. Once that is done, you can start adding some faces and letting the fun begin!

Find the coolest and trending memes for you. Lifestyle, animals, troll, rage, social. you name it! Make your own meme, and share with your friends!

Fun and simple way to make beautiful photos in seconds.

Use professionally designed filters, creative stickers

– Add photos directly from iPhone camera
– Crop, rotate, and straighten your photos
– Add drama with Sharpness
– Stylish photo effects
– Splash photo features
– Gorgeous photo filters
– Adjust the brightness, saturation, contrast, blur, and exposure of your photos.

– Choose from a wonderful collection of fonts
– Easily resize, rotate, and adjust the opacity of text.
– Multiple text layers to create beautiful typography
– Add drop-shadows to your text.
The creativity is endless and when your done you can share your photo's via your favourite social networks!-
*Facebook
*Twitter
*Instagram
*Email
*Text
*WhatsApp
*Dropbox
*Save to Photo album
so what are you waiting for?download right now!
-High Quality images to choose from -Support for iPhone, iPod Touch Download today and have some fun!
Download Insta Rage Face Maker
Remote • Drive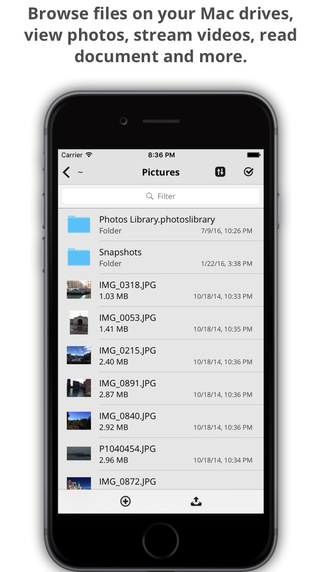 Normally $3.99.
Drive app is the ultimate USB stick replacement, video player and file browser. Access any file stored on your Mac from anywhere at your home, office or classroom.

BROWSE:
Browse files stored on your Mac drives, view photos, stream videos, read document and more.

DOWNLOAD:
Download any file from your Mac directly to iPhone/iPad. Replace all USB sticks with just one smart app. Don't buy, carry and lose them no more. Delete sensitive files remotely by erasing your iPhone/iPad if you do lose it – no USB stick can offer you this.

STORE:
Store documents and other files on your iPhone/iPad, and take them anywhere – bus ride, flight or subway. Download file directly from Internet to your device.

UPLOAD:
Upload any photo, video, or other file from iPhone/iPad to your Mac, quickly and easily. No need for cables. No file is too big, no distance is too far.

SUPER EASY SETUP:
1. Install this app
2. Download and install app on your Mac from https://tiny.cc/macrc
3. Connect to the same Wi-Fi
4. That's it :)

Don't want to buy without test drive, check free version and find out:
http://tiny.cc/FreeMacRemoteDrive

REQUIREMENTS:
Mac Mini, Macbook Air, Macbook, Macbook Pro or Mac Pro with OS X 10.7 or newer
iPhone or iPad with iOS 8.0 or newer

LOVE THE APP?
Rate us! Your feedback helps us become even better.
Socium widget
Normally $0.99.
Socium widget it's a buttons of favorite social networks right at Notification Center. Post to Twitter and Facebook from any app. Create new publication in two-tap. Just select a social network and write the post. Widget is performed in the native design of the operating system Apple, completely repeating usability and aesthetics this OS
Storyline by Arcivr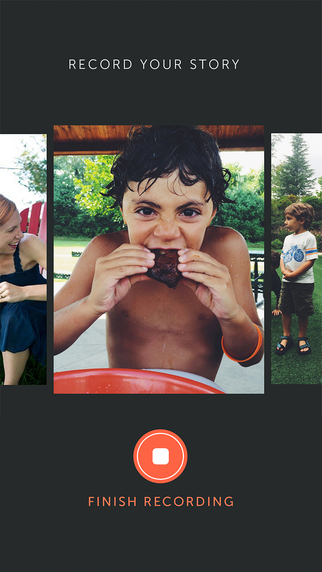 Normally $1.99.
Create, narrate and share beautiful slideshows from your device in seconds. Add up to 20 photos, record your story and share by text, email or on your social networks.

Share your stories today or save them for just the right moment.

– Look back at the past year, season or weekend.
– Share a wedding story with your spouse on your first anniversary.
– Recap your last vacation or night out with friends.
– Record a story for your baby the day they are born.
– Send stories to friends and family who are far away.
– Pass family stories to future generations before they are lost.

Here's how it works:

1. Choose up to 20 photos from your device
2. Record your story
3. Share your story by text, email or your social networks

Features

– Simple and intuitive controls
– Elegant title slides include story title and narrator's name
– Share via email, text or any social app on your device
– Videos are created instantly – no waiting!
– Videos are automatically saved to your device
– Replay, share or delete videos at any time
– High quality video and audio
Budget and expense tracking
Normally $2.99.
Where did your money go? Try easy and simple expense tracker, It will tell yo. Not confusing or complicated to use! Perfect for tracking expenses quickly and completely. Exactly the type of app you looking for to compliment your busy lifestyle! Try it!

– Budget, help you save money, set a goal!
– Calendar, get your freely replacement query, navigate!
– iCloud backup to help you protect data security, free replacement devices, sharing data between multiple devices!
– Reports, help you analyze, statistics at any date!
– Export excel (CVS) data, you can edit data on the PC side, let you to do more complex data statistics!

– Multiple currency conversions, automatically calculated according to the exchange rate, update the latest Exchange rates to facilitate the travel of your life!
– Edit the categories of cost, depending on your lifestyle, edit their own categories!

– Rich technical support, mature technology team, senior technology architect, ensuring continuous updates!

Enjoy it!
Download Budget and expense tracking
Recipes Cook Book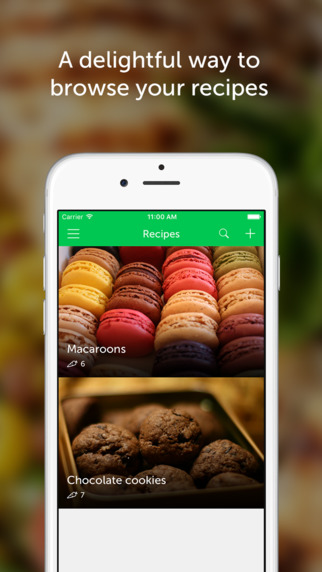 Normally $0.99.
Recipes is a cooking book and an organizer. featuring a beautiful design. put all your recipes in one place and search or edit them really easily
you can browse your recipes in a beautiful list
Some features
– Easily add and edit your recipes and organize them really easily
– you can prevent screen dimming while you are cooking so you don't have to keep unlocking your device to read the instructions
– The app have tools like weight converter so you can convert between measurements
– You can share your recipes via email
– Organize your recipes into multiple categories
– You can the recipe ingredients to a shopping list
– The application is VoiceOver compatible so even if you can't see the screen you will be able to use the app
– Enhanced for iOS9 and you can easily search for your recipes from the spotlight
– You can add multiple directions so u can easily know the steps
The app doesn't come with recipes "you have to add them"
Fake Mustaches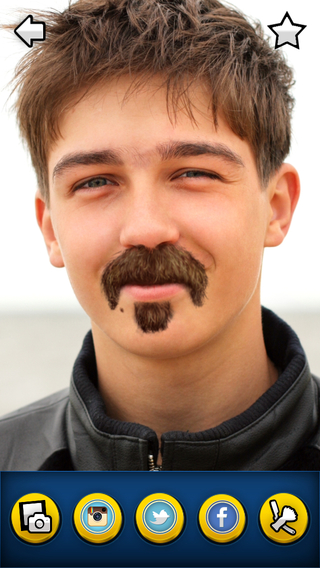 Normally $0.99.
It's just a matter of a funny beard to change Anyone's look… So what are you waiting for? Start Putting some Beards Now!

——— What users Think – One of our favorites reviews ———

"Featured at more than 153 Countries"
-The App Store

"One of the Top Coming Soon Apps"
-PreApps.com

"This is the funniest app ever"
– Dicee4

"This app has the most realistic beards I've ever seen!"
– Jack.clarke56

"This is the perfect app"
– Vinay Chauhan
A Blast on Three Easy Steps:

1- Just Pick Anyone's picture from your Device's Camera, Library or Facebook
2- Choose your favorite styles from the Largest & Most Eccentric Beard Collection ever
3- Have Endless Fun Viewing, Saving and Sharing you New Hilarious Looks with the World!

Get it Now!

Funny Beards is a Universal App. Pay once and play on any of your iDevices.

Features
* Hair to Hair designed beards for a realistic outcome you have definitely never seen before!
* You just take the picture! We automatically position the beards for you
* Multiple real hair colors to dye all of your beards!
* Save your new looks or Share it through your Email, Facebook, Twitter, Instagram and more on the go!
* Scroll your final looks into our Exclusive 3Dportrait™ Gallery!
A wide variety of Beards Styles to choose from:

The Goatee, The Soul Patch, The Van Dyke, The Balbo, The Short Boxed, The Frank Joseph, The Hollywoodian, The Chin strap, The Chin Curtain…

Oh Man this is exhausting! Tons of Them Anyways..
music.io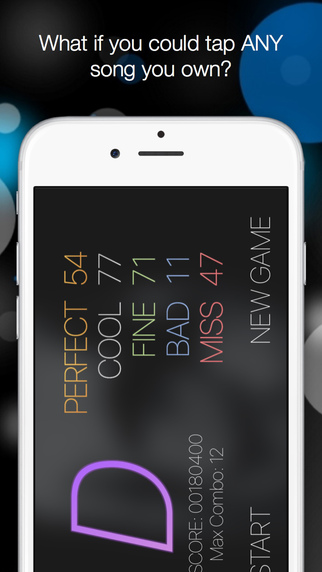 Normally $9.99.
you love Tap games? What if you could tap ANY song you own?
TAP, TAP and TAP. This is the core rule of this addictive game. Sounds easy? Give it a try.

Top features include:

• Play with your own music
• The most addictive game ever made
• HD Quality Sound Enhancement
• Smart Music Analysis
• Smooth gameplay
• Optimised for high resolution screen
• Optimised layout for maximum playability in iOS devices.
• Offline. Play any time, anywhere
• Support dynamic lyrics (You need to add LRC text to your music manually)
User reviews:

• I love it. I love it. I love it. I love it. I love it. I love it. I love it. I love it. I love it. I love it. I love it. I love it. I love it. I love it. I love it. Rick Galasan.
• Amazing. This game inspires you to get speed in your fingers and also it is alot of fun for your kids. Alan O' Connell
• I literetly love it OMG. Thank you for making this app. Erin Crowley.
• Best game. A great time killer. Just love it. Micah Perry.
• It's an amazing game. I want to play over and over again :). Tuba Mujawar.
We'd love to hear your suggestions and comments! We've got loads of improvements and new features planned, so stay tuned!
---
Our deals and product reviews are picked by BGR's expert editors and team.

Follow @BGRDeals on Twitter to keep up with the latest and greatest deals we find around the web. Prices subject to change without notice and any coupons mentioned above may be available in limited supply.