If you purchase an independently reviewed product or service through a link on our website, we may receive an affiliate commission. Learn more.
We put together a terrific list of paid iPhone and iPad apps on sale for free on Monday. In case you missed it, some of those apps are still free downloads today. Of course Tuesday brings an entirely new list of iOS apps on sale, and you'll find 11 great options below.
MUST SEE: Video: The 15 best new features in iOS 10 beta 3
These are paid iPhone and iPad apps that have been made available for free for a limited time by their developers. There is no way to tell how long they will be free. These sales could end an hour from now or a week from now — obviously, the only thing we can guarantee is that they were free at the time this post was written. If you click on a link and see a price listed next to an app instead of the word "get," it is no longer free. The sale has ended. If you download the app, you will be charged.
Easy Translation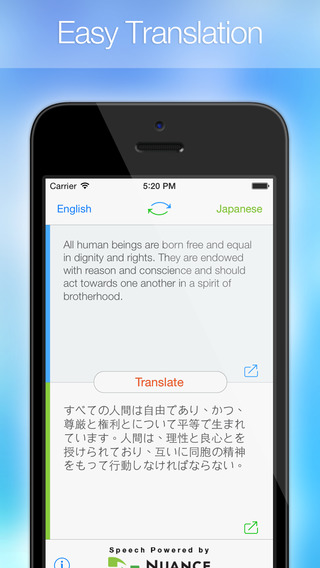 Normally $9.99.
Easy Translation, as its name suggests, is an easy to use yet powerful full-text translation tool for iPhone users. With support of around 32 languages, this top-of-the-line app, offers the best possible translation for your text.

Need to translate your text? No problem. Pick your source and target languages, type your text and click the button. Done!

:: :: FEATURES :: ::

– Translate your text into 32 foreign languages.
– Input your text by typing or speaking.
– Share your text on Facebook, Twitter or WhatsApp.
– Copy your text with one tap.
– The app can read aloud both source and target texts.
An Internet connection is required.

:: :: SUPPORTED LANGUAGES :: ::

● Arabic
● Basque
● Catalan
● Chinese
● Chinese (traditional)
● Czech
● Danish
● Dutch
● English
● Filipino
● Finnish
● French
● German
● Greek
● Hindi
● Hungarian
● Indonesian
● Irish
● Italian
● Japanese
● Korean
● Malay
● Norwegian
● Polish
● Portuguese
● Romanian
● Russian
● Spanish
● Swedish
● Thai
● Turkish
● Vietnamese

Make your life easier and get your copy now.
Rain Notification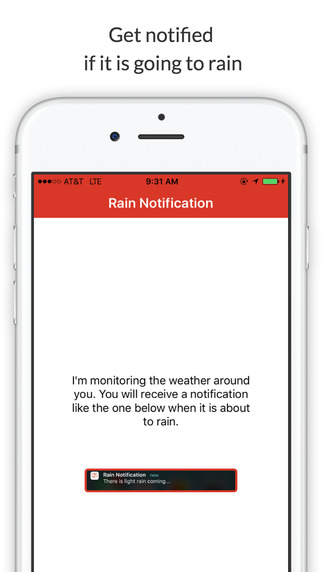 Normally $0.99.
Is it going to rain?

Get a notification and remember to bring an umbrella!

With the Rain Notification app you will get an alert when it is about to rain.

Never get caught in the rain again.

Our app constantly checks the weather forecast in your area to know wether it will rain or not.

The app runs constantly in the background so that you don't have to check again and again.

Once we determine that it will rain around you, you will receive a push notification with the weather condition.
Done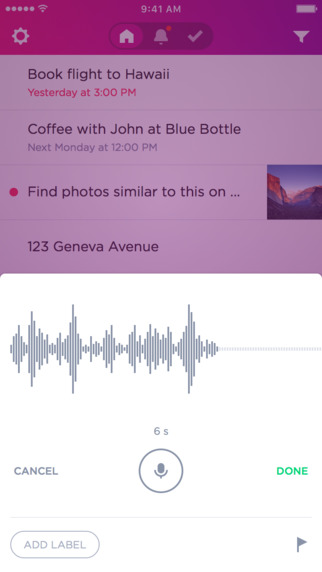 Normally $0.99.
Done allows you to easily create and manage your to-dos, notes, and memos. Focusing on the ease of use, Done helps you to interact with your content no matter where you are.

Some features and highlights:

– Create notes, reminders, and voice memos with a few taps
– Add reminders by time and location
– Easily attach photos to a note
– Flag an item for importance
– Easily toggle between all, reminders, and archive
– Organize content with labels
– Sync your content across all your iOS devices
– Protect your privacy with passcode or Touch ID
– Widget to easily see your upcoming to-dos and recent notes
Super Arc Light
Normally $1.99.
"This is Twitch gaming at its finest on a mobile device" – The Guardian

"To show off the gaming power of your new devices, one excellent option is Super Arc Light." – The New York Times

"Ever since release, it's become my go-to game." – Touch Arcade

"Space Invaders meets Super Hexagon" – Pocket Gamer

Are you ready for pure relentless survival? Super Hexagon meets Geometry Wars in this stylish arcade shooter.

Super Arc Light is a minimalistic, arcade radial shooter where you must defend your base to the death against waves of challenging enemies.

Super Arc Light features a unique one button control system, delivering a fast-paced, retro shoot-em-up gameplay experience that will leave you on the edge of your seat! Survive for as long as you can, taking down tough enemies with speed and accuracy for the ultimate high score!

With numerous weapons to unlock, each with their own spectacular visual effect – light up the skies as you destroy your foes in an epic display of space warfare.

Super Arc Light is being developed by Glasgow based No Code Studios; a team of accomplished, BAFTA award-winning developers, who've worked on high profile AAA games titles such as Alien: Isolation. They've combined their AAA games development experience and innovative game design to create original and exciting new games for mobile.

Hold on tight and get ready for pure relentless survival in Super Arc Light!

Key Features

– Fast paced, retro shoot-em-up gameplay
– Waves of challenging enemies to overcome
– Many deadly weapons to unlock
– Spectacular visual effects
– Global leaderboards
Speech Recogniser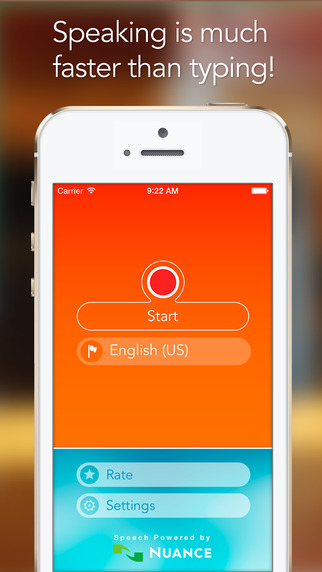 Normally $8.99.
With this revolutionary app, you won't need to type anything any more. You just speak and your speech is instantly converted into text.

:: MAIN FEATURES ::

This brilliant speech-to-text app will allow you to do more with your iPhone :

• Post status updates on Facebook.
• Tweet.
• Translate your speech into more than 40 languages.
• Copy your text to other apps.
• Hear your translation being read aloud to you.

:: SUPPORTED LANGUAGES ::

العربية, English (Australia), English (UK), English (US), Español (España), Español (México), Bahasa indonesia, Bahasa melayu, čeština, Dansk, Deutsch, français (Canada), français (France), italiano, Magyar, Nederlands, Norsk, Polski, Português, Português brasileiro, Pyccĸий, Română, suomi, Svenska, Tϋrkçe, Ελληνικά, 한국어, 中文(中国), 中文(臺灣), 廣東話, 日本語.

Speech Recogniser uses the latest technologies in speech recognition and machine translation. As a result, the app requires an Internet connection.

Speech Recogniser will definitely make your life easier. GET YOUR COPY NOW.
Train Conductor 2: USA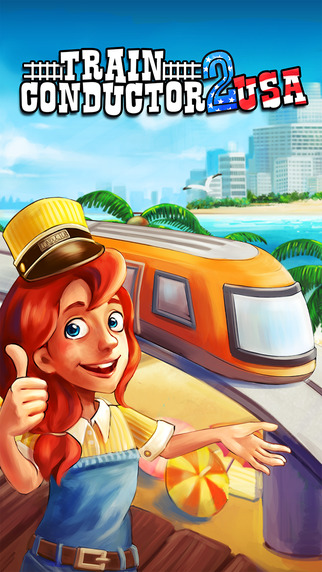 Normally $2.99.
Control trains barrelling through famous American locations, sky high over Miami Beach, through the underground of New York City, balancing above the Grand Canyon and more.

THIS IS NO SIMULATION – JUST SUPER FUN! Become a Train Conductor today.
"Train Conductor 2 is addicting, chaotic fun" – gizmodo.com

"The game oozes with charm and polish" – TouchGen.net

"Train Conductor 2: USA is a must-own game" – DiyGamer.com

"Completely worth every penny." – PlayerAttack.com

"The gameplay in this app is phenomenal! I'm totally addicted to this, and I just cannot put my iPad down because of it. It's challenging enough to keep you coming back for more, but easy enough so you don't feel like it's a hopeless cause. Can't wait to show it off to my friends!" – Joey702 – Satisfied User
=== HOW DO YOU PLAY TRAIN CONDUCTOR? ===
Each train needs to be connected to a particular train track, which is shown by the track number on top of the train. With the swipe of a finger connect the train to the right track, and stop any trains that are going to collide by tapping on them.
=== Train Conductor WORLD is OUT NOW! ===
Adventure across new terrain and connect the wonders of the European continent. Your trains will be barreling across the canals of Amsterdam, zooming around the Arc De Triomphe in Paris and navigating the perilous peak of the Matterhorn. Download it on the App Store today.

– Thank you fans! We <3 you :D Keep on Conducting!
Download Train Conductor 2: USA
Pen and Paper
Normally $2.99.
Pen and Paper is perfect for hand-written notes on your iPad or iPhone. You can even import and write on PDFs.

INK
Draw ink with your finger. Resize, recolor, and move your doodles.

TEXT
Add text and text boxes. Change alignment, fonts, color, and even install additional fonts. Perfect for adding comments to PDF.

SHAPES
Add geometric primitives, arrows, and polygons Use the built in diagram elements and arrows to create diagrams. Create clip art of portions that you wish to reuse.

PHOTOS
Include photos. You can crop and rotate photos.

SHARING
To share your notes with the world, simply email them as PDF. You can also extract individual pages as JPEG images.

DROPBOX, BOX and WEBDAV
Dropbox, Box and WebDAV integration enables you to upload/download notes to your online accounts, so you can easily continue with a note you began on your iPad on your iPhone. You can even import PDF clipart, and photos onto a page from your accounts.

PDF SUPPORT AND SLIDE NOTES
Import and annotate PDFs from Dropbox or "Open In". Use any of the built-in "Slide Note" templates to annotate presentations. When you are done export as PDF again.

PAGE STYLES
Pen and paper comes with a variety of page styles, but you can also create your own. Import a PDF of your favourite page style and store it as a "page style" in the app.

ICLOUD SUPPORT
Documents, clipart and page styles, can be synchronized via iCloud to all your iDevices.

FONTS
Are the built-in fonts not interesting enough? Install extra Truetype fonts from sites like FontSquirrel and Blambot within the app.

HIGH RESOLUTION ZOOM
Zoom more than 10 times to edit and draw even tiny details.
Features:
• iCloud support
• Smooth pan and zoom
• Pen and marker tools with color and thickness
• Multi-page notebooks
• Insert text, arrows, photos, rectangles, circles and polygons easily
• Area selection, for moving and resizing large areas of your note
• PDF import and export (email or other accounts)
• Dropbox, Box and WebDAV support
• Install additional fonts (Truetype)
• Various page styles and add your own.
• Supports iPen and iPen 2 styluses
• Fullscreen mode
Verticam
Normally $1.99.
This camera app lets you hold your smartphone vertically to take photos and videos of any size.
Since you don't need to change your phone's orientation, you can easily take landscape photos and videos with one hand.

To change the size (aspect ratio), you just slide your finger vertically on the screen.
Scene correction and filter effects are reflected in real-time.
You can also shoot silently, so it's perfect for use in restaurants and other settings where you want to be polite.

Find out first-hand how useful it is to shoot vertically!
Weather Now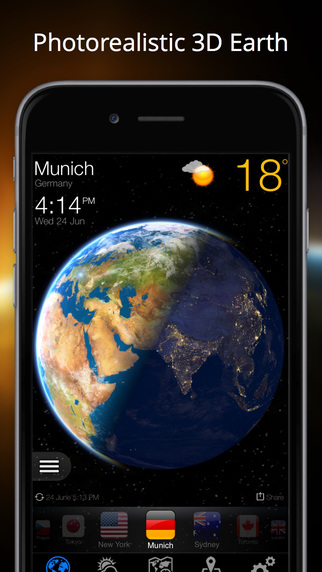 Normally $0.99.
12 April 1961 was the date of the first human space flight, carried out by Yuri Gagarin, a Soviet citizen. This historic event opened the way for space exploration for the benefit of all humanity.

Imagine that the entire globe is at your fingertips. Never before has getting weather information been as exciting and interactive as it is in the "Weather Now" application.
Amazingly beautiful 3D images of our planet draws your attention for so long that you may forget that the application has other useful features that allows you easy access to precise, global weather information.

The main features of "Weather Now" are the "home screen" and the forecast page with a unique way of scaling the charts. On the "home screen", you can get information on the selected location such as local time and current weather with detailed weather conditions, and, of course, an incredibly beautiful three-dimensional image of the globe with realistic-looking atmosphere, the sun and the stars. You can manually turn it, increase and decrease its size, run the slow spinning animation or stop it. Installed in a cradle or dock station, the application can run as a screensaver, attracting your friends and fellows.

The weather forecast is provided by CustomWeather, Inc, an American weather provider of global weather information for over 11 years. CustomWeather is a leader in technology and meteorological innovation, providing local weather information to companies and application developers around the world.

The current weather data is gathered from thousands of professionally installed and maintained weather stations installed mostly at airports. WeatherNow only shows current weather from stations that have reported local weather conditions within the past hour. Current weather data is refreshed every 30 minutes; that is twice as frequent as most other weather providers can offer. Unique 48-hour forecasts from over 80,000 locations around the world provide a level of coverage and detail that simply cannot be found elsewhere.

Current weather information includes: description, air temperature, wind direction and force, humidity, dew point, pressure, visibility, as well as comfort index with reference to current weather conditions.
Detailed weather forecast information includes: description, day and night air temperature, wind direction and force, humidity, UV index, probability of precipitation, and comfort index with reference to current weather conditions.

Features:
• Chic 3D "home screen" with high-quality real-time image of the earth, atmosphere, the stars and the sun
• Weather Maps, include: Clouds Cover, Precipitation's, Pressure, Wind and Temperature
• Current temperature on the icon badge
• Easily select different cities using the city carousel with national flags
• 15-day forecast chart with detailed daily weather conditions, independent day and night temperature charts
• 48-hour hourly forecast with detailed information with real-time changing of chart step
• Database of 80 000 cities with weather information, quick look-up and automatic detection of location
• Extended application setting for best application experience
• Current time and date for selected location
• Sunrise and sunset time, UI Index
• Multi Language support
• Share weather info use your Twitter account
Emoji Bar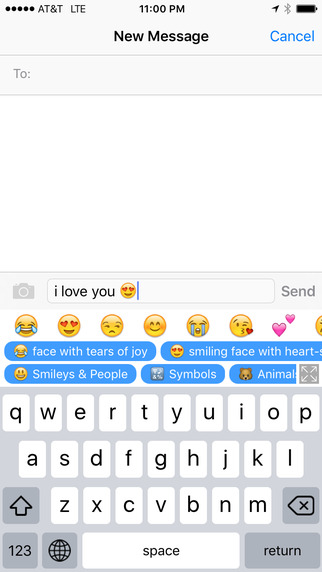 Normally $0.99.
Emoji Bar is the first emoji keyboard that suggests emojis as you type, sorted by popularity, and allows you to browse all emojis in full screen directly from your keyboard.

Save time when searching emojis to send to friends on iMessage, Whatsapp, Snapchat and all other apps you use.

With the emoji bar you don't have to manually scroll through lists of emojis over and over anymore. Just type with the keyboard and watch the emoji suggestions appear.

The emoji bar doesn't require internet access and works fast.

Features:

– Search emojis sorted by their popularity of use as you type any text.
– Filter results by emoji categories
– See the most popular emojis by each category
– Browse your emoji search results in full screen
– See the description of every emoji available
– Just tap an emoji from the list and the emoji gets inserted directly into your message.

Different from GIF keyboards, our emoji keyboard doesn't require you to copy and paste emojis. Emojis are inserted by simply tapping one.
Prank Text for iMessage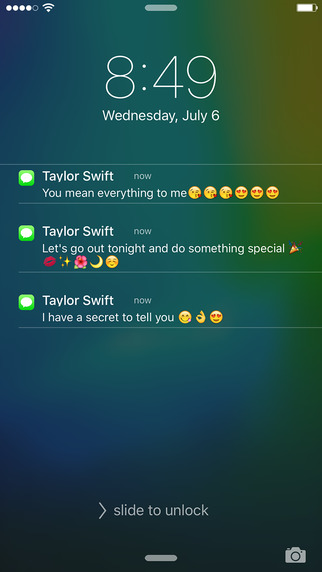 Normally $0.99.
Create fake text on your lockscreen in seconds, take a screenshot, and send to your friends… then sit back and watch their total surprise!

Prank Text for iMessage is the ultimate prank to trick your friends and family! Endless entertainment awaits! Laugh your head off when you share to social media and gets tons of comments on Facebook or Instagram!

+ Create realistic looking Lock screens in seconds that look like iMessage
+ Create unlimited texts that save automatically
+ Friends be fooled so easily… you be laughing nonstop!
+ Make 'em jealous with all your new celebrity friends… you can make it look like *anyone* is texting you! Beyonce, Taylor Swift, or Lebron!
+ Unleash your inner comedic genius… people will love you for it
+ No Ads or in-app purchases
+ Share on social media, pile up the likes and comments
+ Grab it now, start making fools of your friends immediately!

##For entertainment purposes only. Use your new power to trick others and make yourself laugh carefully.
Download Prank Text for iMessage
---
Our deals and product reviews are picked by BGR's expert editors and team.

Follow @BGRDeals on Twitter to keep up with the latest and greatest deals we find around the web. Prices subject to change without notice and any coupons mentioned above may be available in limited supply.