If you purchase an independently reviewed product or service through a link on our website, we may receive an affiliate commission. Learn more.
Summer has arrived, as has the insufferable heat. One great (and healthy) way to beat the heat is to make smoothies, which is why we've included a smoothie recipe app on our list of paid apps gone free today. But that's not all, so be sure to check out all of the best apps that are free for a limited time below.
This post covers paid iPhone and iPad apps that have been made available for free for a limited time by their developers. BGR is not affiliated with any developers. There is no way to tell how long they will be free. These sales could end an hour from now or a week from now — the only thing we can guarantee is that they were free at the time this post was written. If you click on a link and see a price listed next to an app instead of the word "get," it is no longer free. The sale has ended. If you download the app anyway, you will be charged.
iPloDev Scanner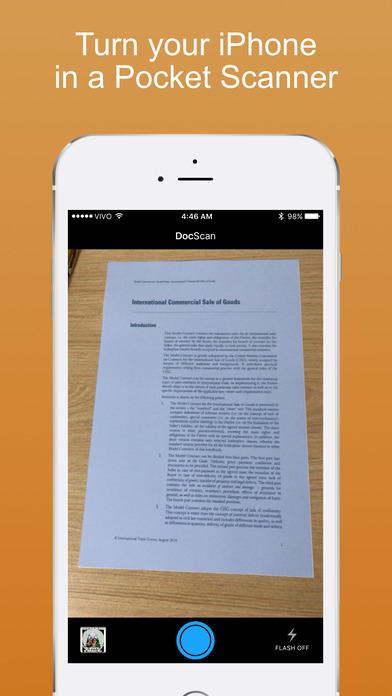 Normally $3.99.
Pocket Scanner App Pro is the best solution for scanning, saving and share a digital version of any document.

Scan any papers. Pocket Scanner App Pro will automatically detect borders, correcting distortion and geometry.

Share your document by email or save it as image or PDF. Use OCR to convert any scan into a text.

Now it is so easy to scan your:

Paper documents, receipts, checks, agreements, rentals, dashboards. Scanner Pro does a great job scanning all sorts of papers and digitizing them. You can even scan agreements and books into PDFs or JPEGs.

Turn you iPhone in a complete Scanner machine

FEATURES:

– iOS 10 full support
– Border detection
– OCR (Text Recognition)
– PDF
– Cut, copy or paste pages
– Share documents, email and print it
– Edit your Scans
---
Jasper's Rocket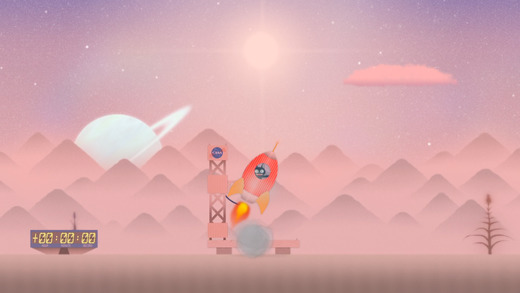 Normally $0.99.
This cat's got problems.

Marooned on a moon where the currency is bananas, Jasper's rocket wasn't designed for paws and is horribly fuel inefficient. Luckily, a chain of service stations operated by monkeys accepts bananas for fuel. But just how far can Jasper get on such an alien moon orbiting a gas giant in a remote binary system, while avoiding prowling flying saucers?

Features:

• Procedurally generated terrain
• 120 progressively challenging goals
• Fluid, physics based flying in either direction
• Dreamy zen gameplay, visuals and original sound track
• Dynamic lighting from multiple suns, a gas giant and shooting stars
• Game Center integration with high score and best distance leaderboards
• Ever changing weather conditions including thunderstorms, snow and rainbows
• Beautiful nighttime flying with twinkling stars and glowing, gently swaying alien plants
• Includes one plucky black cat, monkeys, flying saucers and timid droids in need of a lift
---
Photo Collage Lab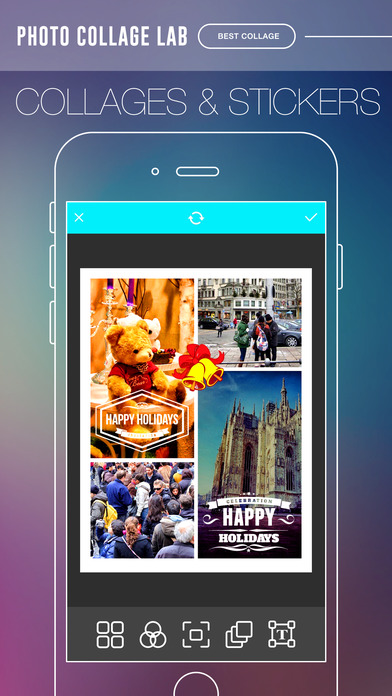 Normally $1.99.
Add beautiful typography & artwork, apply stunning filters and photo effects, and add an stickers collection of shapes and more to your photos and share them!

• Stickers & Artwork
Choose from a delightful collection of stickers, overlays & artwork to add onto your photos. Expressing yourself has never been more fun!
---
Resumes by Nobody
Normally $9.99.
Resumes by Nobody allows you to write your resume without the need to format or design it. It enables you to focus on what matters most: the content.

25 RESUME TEMPLATES
Pick from 25 carefully-designed resume templates, each with customizable colors, text size, line spacing and margins.

LIVE PREVIEW
Type in plain text on the left and see a perfectly-formatted preview of your resume on the right.

ASSISTED WRITING
Subtle prompts help you fill in your content.

FLEXIBLE EDITOR
The editor allows you to add as much or as little information as you want and formats the preview accordingly.

ALL YOUR CONTENT AT A GLANCE
No navigating back and forth to reach different sections of your resume. It is all right there, easily accessible and editable.

COVER LETTER, RESUME & REFERENCES
In addition to editing your resume you can edit your cover letter and references.

PDF EXPORT
When you are done export your Cover Letter, Resume and/or References as a PDF.

NO IN-APP PURCHASES. NO SUBSCRIPTIONS. NO SIGN-UP.
Pay once and enjoy the entire app with all its features.
---
Smoothie Recipes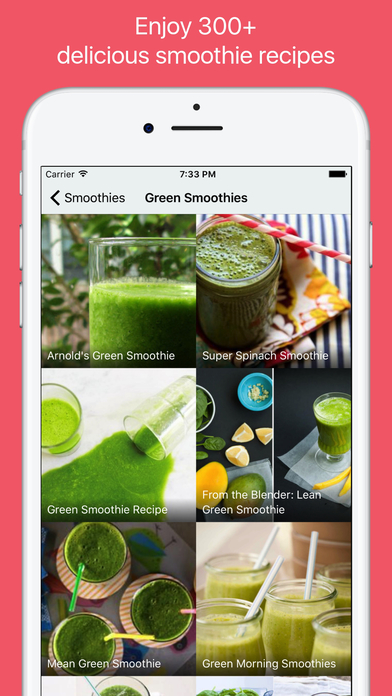 Normally $0.99.
Smoothie Recipes – Healthy and Detox drinks contains 300+ healty and extremely easy to make smoothie recipes and images. All recipes use simple ingredients that are available and inexpensive. It will inspire you to enjoy increased energy and better health.

Features:
Enjoy 300+ delicious smoothie recipes
The amount of recipes are increased every day and updated
3 main categories: green, red and yellow smoothies
Bookmark your favorite recipes and add them to your favorite list
Easy user-interface and engaging design
Share recipes through Facebook, Twitter, IMessages and Email
---
Taskful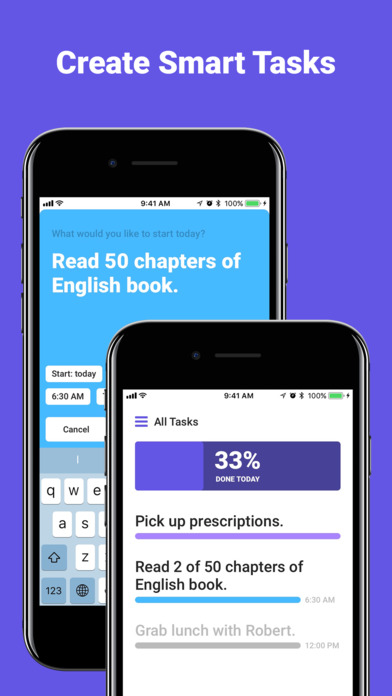 Normally $1.99.
Taskful is a smart to-do list and task manager app that helps you stay on track and meet your deadlines. It breaks down all of your tasks and only shows you what you need to do today, so you can stay focused and motivated. Whether you are trying to track your steps, drink more water, or read that book you haven't picked up in a while, Taskful is designed to help you get stuff done.

FEATURES:
-Automatically tracks steps with HealthKit
-Works in landscape & split screen mode (iPad only)
-A daily progress bar to keep you motivated
-Breaks up long tasks into daily tasks
-Daily progress reminders & encouragement
-Select days of the week to work tasks
-Set tasks to repeat forever
-Set task reminders
-Color categorize tasks
-View only one category at a time
-View only what you need to do today
-View upcoming tasks
-Dark & light modes
-Sort tasks by reminder time or category
-You can turn "Keep Device Awake" on
-The clean user interface allows you to stay focused
---
Tico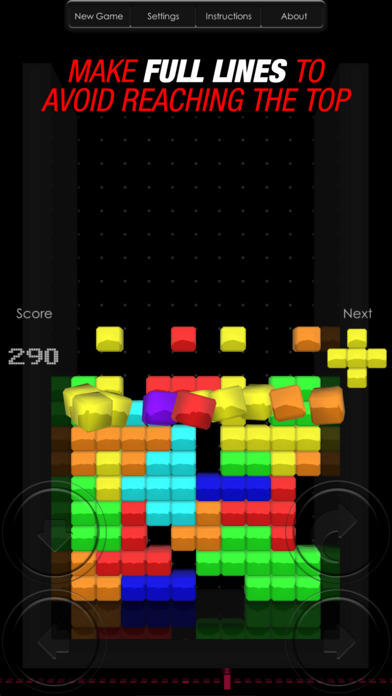 Normally $0.99.
Unique shapes of colored blocks drop from the top. Your task is to avoid letting the stacked blocks reach the top by arranging them in complete rows across the bottom. A completely filled row vanishes, giving you more opportunities to score. This game requires superior finger-eye coordination to arrange the shapes quickly, and it gets faster with time. Enjoy! Check your skill against other baKno players around the globe by posting your score in our Top Players list.
---
Tiggly Doctor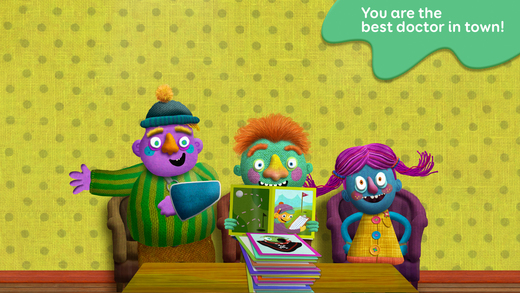 Normally $2.99.
Let your kid be a doctor for one day! Examine a patient, make up action verbs, and perform the operations.
A series of unexpected (and funny) operations – like pulling a dancing worm out with a forceps, snipping a leaky hose in a patient's nose, and putting a floating rib back into place with your pliers. Tiggly Doctor is a "humerus" app, guaranteed to tickle the funny bone of all the curious learners who are just beginning to think about verbs and short and long vowel sounds.

From the team at Tiggly – the creators of the beloved award winning Tiggly Chef and many other apps.

CHECK UP ON YOUR VERBS
– Think what you can do with your tools and build the verbs to perform the actions
– Build more than 200 verbs!
– Five levels starting with simple verbs containing only short sound vowels (cut, pop, trim, …) and getting complicated with verbs containing long sounds (place, slice, poke, …) to the hardest level with the fanciest verbs (tighten, scrutinize, anesthetize, … )

PERFORM THE ACTIONS
– Check your patinas throat with a tongue depressor, measure her temperature with a thermometer, dress your other patient's broken rib with a bandage, and many many more fun and surprising operations
– You will have three patients each with unique problems every time they visit you!

STRETCH YOUR VOCABULARY
– You have a patient who is obsessed with the magazines in your office.
– Every time he visits you he needs your help to pronounce a new big world like, "Multimillionaire, Regulations, Boatbuilders, Mouthwatering, Unsportsmanlike"
---
Voice Recorder PRO
Normally $3.99.
The easiest recording app ever!
Direct recording MP3 audio format and can share to any platform.
---
Our deals and product reviews are picked by BGR's expert editors and team.

Follow @BGRDeals on Twitter to keep up with the latest and greatest deals we find around the web. Prices subject to change without notice and any coupons mentioned above may be available in limited supply.