If you purchase an independently reviewed product or service through a link on our website, we may receive an affiliate commission. Learn more.
Happy 10th anniversary, iPhone! Apple fans around the world are celebrating the unveiling of the original iPhone, which took place on January 9th, 2007. And if you ask us, there's no better way to celebrate than with a fresh new list of 10 paid iPhone and iPad apps that are currently on sale for free.
These are paid iPhone and iPad apps that have been made available for free for a limited time by their developers. There is no way to tell how long they will be free. These sales could end an hour from now or a week from now — obviously, the only thing we can guarantee is that they were free at the time this post was written. If you click on a link and see a price listed next to an app instead of the word "get," it is no longer free. The sale has ended. If you download the app, you will be charged.
Runtastic PRO
Normally $4.99.
Get in shape with Runtastic GPS Running & Fitness PRO app and start tracking your fitness activities (distance, time, speed, elevation, calories burned & more) – such as running, jogging, biking & walking using GPS. Plus it's fully optimized for Apple Watch.

PRO APP FEATURES:
– Real Voice Coach: Audio feedback based on your personal preferences
– Auto Pause: Session paused automatically when you stop moving
– Ad free experience: No pop-up ads, just focus on your workout
– Routes: Create or find exercise routes on Runtastic.com & sync to phone
– Challenge a Run: Compete against yourself by challenging past activity results
– Colored Traces: Colors indicate training changes, such as pace & elevation
– Training goals: Select a calorie, distance or pace goal to optimize training
– Interval training & coaching and dynamic split tables
– Weather & temperature: Are you faster in colder or warmer temperatures? You can check and see in your post-activity summary.
– Use for running, jogging, biking, skating, cross country skiing & hand bike training

APP FEATURES:
– Yearly Running Goal: You can do better than last year, right? Set a running goal for the entire year & we will keep you motivated and on track to reach it.
– Shoe Tracking: Keep track of the mileage on your running shoes so you know when it's time to retire your shoes and get a new pair.
– Running Leaderboard: See who's run the furthest this/last week or this month
– Powersong: Integrated music player & Powersong to give workout a boost
– Track workouts in real-time with built-in GPS & monitor your personal training diary
– LIVE Tracking & Cheering: Share location, receive messages & cheers
– Dashboard configuration: Display preferred training statistics
– Mapping: Detailed live mapping & historic mapping (Apple Maps)
– Enjoy cardio workouts with the integrated music player
– Post-activity details: Enter mood & surface info, receive hydration recommendation
– Geotagging: Take photos during workout & see pics online with map trace
– Runtastic Wearable Connect: Display activity stats on Runtastic Orbit & Runtastic Moment, our 24/7 wearables
– Integration with Apple Health
– Integrate Runtastic activities to your MyFitnessPal account
– Graphs: Elevation, pace, speed & heart rate info from your jog, run or walk
– Manual entry of workouts: Add treadmill, spinning, weight lifting workouts & more
– Monthly & overall metrics for distance, number of workouts, duration & calories burned

Runtastic for Apple Watch
– Effortlessly start a Runtastic activity directly from your wrist with Apple Watch
– View details of your current activity in real time and enjoy instant access to tracking controls without taking your iPhone out of your pocket
– Bring your iPhone with you in order to track your route via GPS
– Control music & your personal Powersong with one click
– Access statistics of your recent activities & monitor your progress with monthly workout stats

Save all workouts on Runtastic.com. In the Runtastic online community, you'll get further analysis, coaching & encouraging comparisons to friends! These benefits keep you motivated while striving to reach fat burning, cardio training or overall health & wellness goals.

Should you choose to upgrade to a Premium Membership, payment will be charged to your iTunes account at confirmation of purchase. Your monthly subscription is $9.99 per month, while the yearly subscription is $49.99 per year. (Price may vary by location.) Your subscription renews automatically unless cancelled at least 24 hours prior to the end of the current period and cancellation of the current active subscription period is not allowed.

Auto-renewal may be turned off in your Account Settings in iTunes after purchase. You can also manage your subscriptions in Account Settings after purchase.
Weather Gods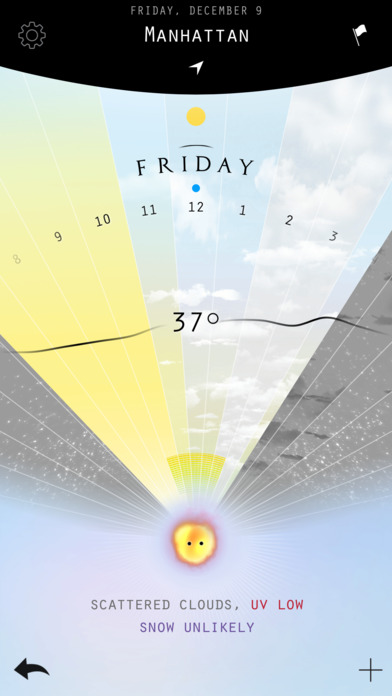 Normally $1.99.
Meet the Gods: Fire, Ice, Water, Air & Moon delivering you the Weather as you have never experienced it before. Weather Gods redefines the weather app with painstakingly crafted data visualizations, procedural graphics and audio that enable you to literally see, hear and feel the weather. With no more weather icons to decode, the Weather Gods is simply the quickest, most engaging, most enjoyable way to get the accurate weather information you need.

The Weather Gods skillfully integrates premium weather data into an elegant, iOS Exclusive, easy-to-use interface that will delight casual users and weather enthusiasts alike.

With a wealth of rich weather data from the world's most respected providers, the Weather Gods provide detailed site-based forecasts for over a million locations worldwide. Our advanced, next-generation notifications are easy to setup and bring you exactly the information you want right when you need it.

With 24 hour charts, observed weather, built in moon phase, widget, world clock and much, much more, the Weather Gods is a powerful personal time machine that lets you travel the world and visit the future. Please come join us on this exciting journey as we begin our mission to bring you the finest, most practical, most enjoyable weather app experience ever. We can't wait to hear what you think!

Features

* Day & Night summary for 7 Days with animated real-time weather backgrounds
* 7 Day HOURLY Forecast via the amazing 'Weather Wheel'
* Advanced user-friendly weather notifications
* Weather based procedural soundscape
* Detailed 24 hour charts & hourly charting
* Moon phase, rise and fall
* Observational (past) data
* Off-line mode for explorers & professionals
* World clock & international support
* Powerful accessibility support
* Dashboard Widget
* 3D Touch Menu
* Taptic Engine support
* Combining the best global weather data sources available
* Over 1 million weather-accurate locations
* Complimentary 32 x sticker pack
Continual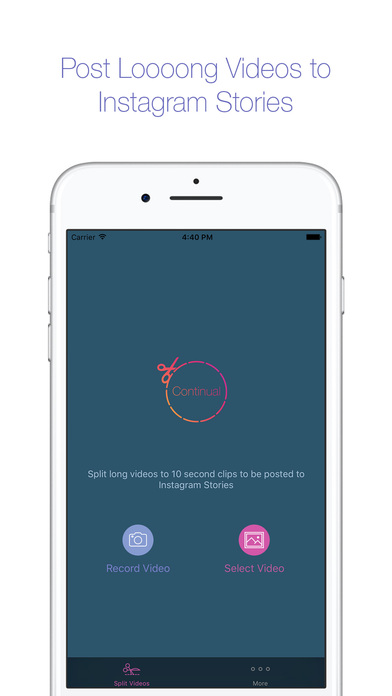 Normally $7.99.
Continual lets you post videos of any length to Instagram Stories.

Now you don't have to squeeze your stories to 10 seconds . Talk and record as long as you want, Upload it all

Continual will take any video from camera roll and split it to clips of 10 seconds so that you can upload them to IG Stories effortlessly.

A must have utility, if you promote your business through Stories.

In Instagram Stories you can post videos only up to 10s in length, Continual app helps by cutting long videos in to 10s clips so that you can upload them sequentially.

FEATURES:

+ Output videos in Highest Quality Possible
+ Upload old videos – Your videos don't have to be taken with 24 hours
+ Clips are arranged in correct order so you can upload to Instagram stories in correct order with no hassle.

+ Record straight from the app and Split to clips immediately
+ Jump to Instagram easily after splitting the video.
+ Pick a video from any folder in your camera roll
+ No Ads – (We hate 'em).

ADDITIONAL FEATURES:
+ Contact support in 2 taps – Email directly to developer's inbox
+ Frequent updates and new features
On My Way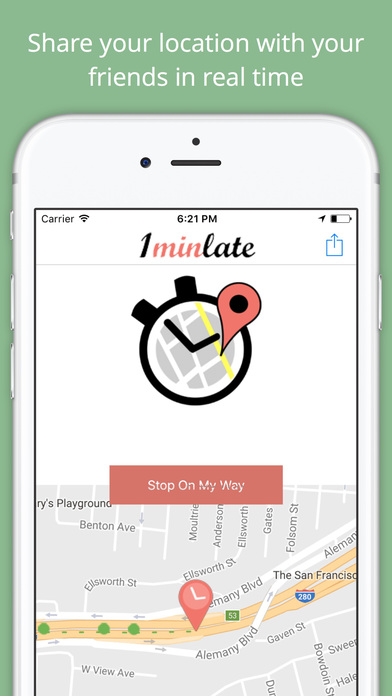 Normally $0.99.
Are you looking for ways to track your friends' location or wanting to let them know of your real-time GPS location? Start using this incredible real-time GPS location tracker app – On My Way. With the "On My Way" app, you will no longer have to ask your friend's or family members about where they are. So, next time, whenever someone asks you "Where are you?" or "When are you arriving?", just send them your real-time location link using the On My Way app. It is a really easy to use location tracking app.

*************************
HOW TO USE
*************************
Still wondering how "On My Way" location tracking app works? Here are steps to use it –
Open the app and enable GPS location access
On My Way app generates a secret link with your real-time location
Share the link with your friends through WhatsApp, SMS, Line, etc.
Your friends can track your GPS coordinates on the map through the link
The location is synced up on the map and and is updated every minute. Your friends can follow your progress easily. No login is required to use this location tracking app.

***********************
APP FEATURES
***********************
Still looking for reasons to start using the "On My Way" location tracking app? Here are features of the app that make it unique compared to all other location trackers –
Easy to generate links and share
No login required
Ability to track location without the app
Optimized for less data and battery consumption
Perfect for GPS locator and GPS Vehicle location tracking
All these features are available for free. So, what are you waiting for? Download this amazing location tracking app – "On My Way" now to start using.
midimux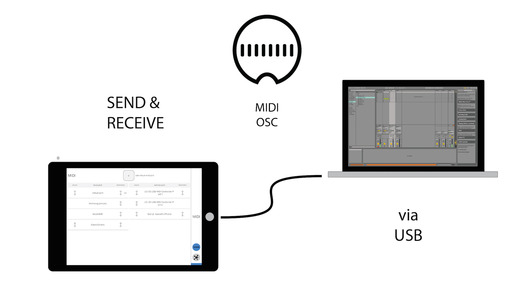 Normally $6.99.
midimux talks MIDI to your Mac and Windows Pc – using the standard usb to lightning or 30 pin cable.
Finally.

With midimux, you are no longer forced to rely on wifi-packets or external hardware to communicate MIDI data between a Mac/Pc and an iOS Device.
It seamlessly integrates your iPad/iPhone into your studio. worry-free, reliable and at an ultra low-latency.
And it works with all apps that speak MIDI.
midimux lets you..

– control iOS apps with hardware controllers that are connected to your Mac/Pc.
– sequence and play iOS apps using a DAW running on your Mac/Pc.
– control Mac applications or hardware connected to it, using Lemur, TouchOSC or any other app that uses MIDI.
– use iOS apps to play and sequence hardware instruments that are connected to your Mac/Pc.
– create virtual MIDI ports on the iPad/iPhone that can be mirrored to the Mac/Pc or other iDevices.
– connect more than one iOS device to the Mac/Pc – and send MIDI data between them.

all this wired – via the simple usb to lightning/30 pin cable.
In short: midimux creates virtual copies of MIDI devices connected to the other side.

In long: If you have a MIDI device connected to your Mac/Pc, midimux will create a copy of it on the iDevice – and thus allowing other apps to talk to it directly. Any byte of MIDI received by the MIDI device on the Mac/Pc will be piped to and received on the virtual copy of that device on the iOS device – and is then usable by its apps.
Data sent out by apps to the virtual copy on the iOS device will be piped back via usb, and then sent to the real device on the Mac/Pc.

The same is true the other way around. If an app creates a virtual MIDI port (e.G. Animoog), midimux will create a copy of that port on the Mac/Pc, naming it 'Animoog @ iPad'.

If an app does not create a virtual MIDI port, midimux always gives the possibility to create virtual ports manually. these can then be used by any apps on any of the iOS devices to pipe data to the Mac/Pc. or other iDevices. or both. and back. at the same time ;)

Features:
– Creates Mirrors of all MIDI devices that are connected to the computer on the connected iOS devices.
– Creates Mirrors of all MIDI devices that are connected to the iOS devices on the Mac/Pc.
– Lets you create custom virtual Ports that can be used by both sides of the connection to communicate.
– does it all via a wired usb connection – using the standard charge & sync cable.
– works on all iDevices from iOS 5.

*** midimux currently works with Mac OSX 10.6 + and Win 7 + ***

To work, a lightweight server app has to be installed on the Mac/Win.

Please download the server from our webpage:
Backup Contacts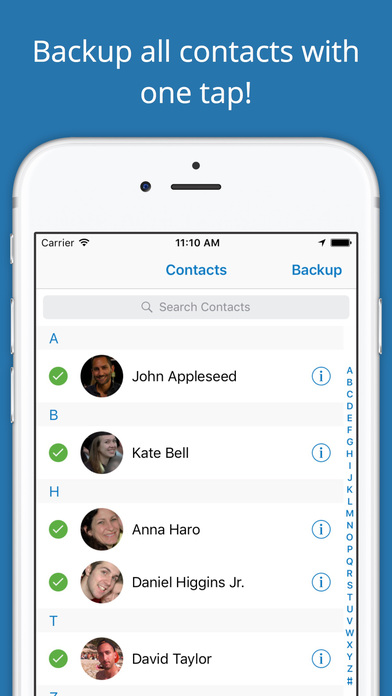 Normally $0.99.
This app is the best way to quickly backup all the contacts of your address book, to simply merge all the duplicate contacts, to quickly delete multiple contacts and to share multiple contact cards!

Key Features:

BACKUP CONTACTS

Backup all the contacts of your address book with one tap!

SHARE BACKUP FILES

Share backup files via text message, email, Dropbox, iCloud Drive, .. !

RESTORE CONTACTS

Restore contacts at any time directly from the app! Choose contacts to restore!

MERGE DUPLICATE CONTACTS

Merge all the duplicate contacts of your address book with one tap!

DELETE MULTIPLE CONTACTS

Delete multiple contacts at once!

SHARE CONTACTS

Share multiple contact cards at once!
Stickman Basketball 2017
Normally $4.99.
Experience pure basketball fun with fast paced gameplay, an astonishing atmosphere, stunning smooth animations, simple controls, insane action and tons of replay value. Choose your favourite team and rank up while playing various seasons, cups and events in spectacular arenas or simply dominate in street basketball. Decide whether you want full control over your players with manual running and shoot timing or use the automatic running mode where you have control over precise pass timing and watch your players performing spectacular unbelievable dunks . Choose from 115 different skilled teams and lead them to glory!

No IAP purchase required, everything playable without having to pay or purchase anything!

Stickman Basketball 2017 features more than 115 teams, tons a leagues, cups and even the official WBCBL women league.

* Quick Game, Seasons, Leagues, Cups, Knock Out, Tutorial and Special Graveyard mode
* 115 different basketball teams to choose from
* Official WBCBL teams
* Team Editor
* Multiplayer mode with up to 4 controllers
* Party mode, Play with up to 4 players on one device
* Tons of unlock-able content like dunks, various balls, …
* Full Controller support for up to 4 players
* Complete Seasons, Cups, Knock Outs to challenge in
* 4 difficulty levels for longterm motivation (easy, medium, hard)
* Simple yet powerful touch controls with timing control
* Automatic or Manual Running
* Smooth animations with 60 frames per second
Download Stickman Basketball 2017
Photo Cleaner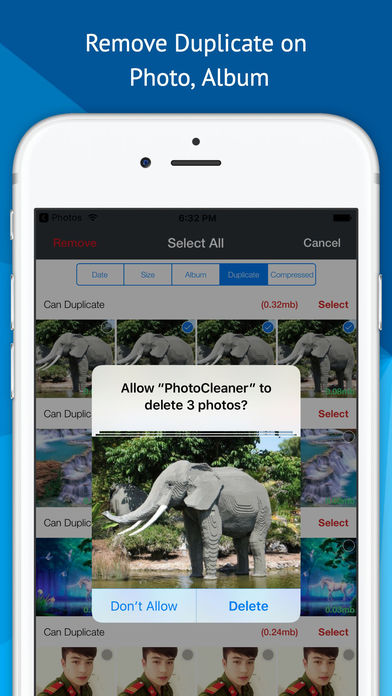 Normally $0.99.
This is a powerful cleaning tool for organizing your photos and videos. It provides features such as cleaning up duplicate/similar media and media compression.
VAULT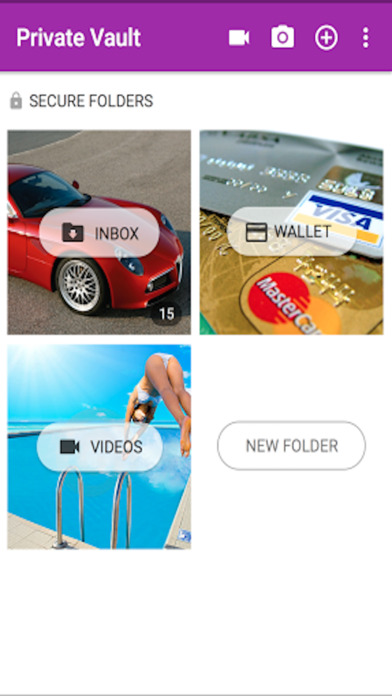 Normally $1.99.
This is your personal photos and videos private by locking them behind an easy-to-use PIN pad, and is the best place to hide your personal photos and videos
Minibudget Pro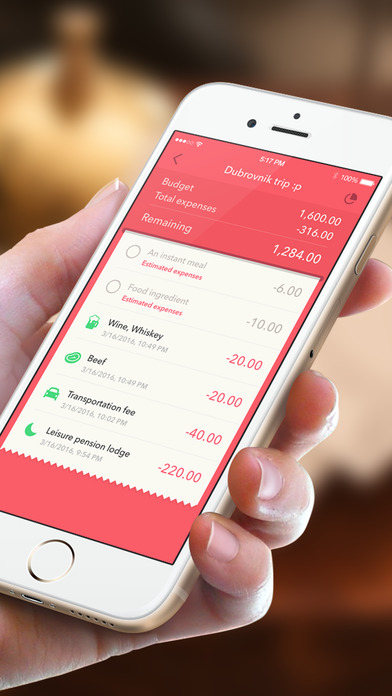 Normally $1.99.
Establish a budget, record and manage your expenses by category.

"Shall we help to manage the couples dating spending(expenses)?" This was the idea that we started the Minibudget project.

Minibudget is a simple account book as household budget, subtract the expenses from the budget.
It can be used as build plans, managing budget, travel expenses, simple account book.

There is also "expected expenditure" feature to help more convenient use. You can simulate the dating and travel expenses in advance, and it can be used as a checklist when you go to shopping.

– Convenient manage the budget
– Manage spending by Category
– Check spending list more easily by graphs
– Intuitive user interface (Intuitive design)

We've been thinking how we give you the most easiest way to use in this universe and more intuitive user interface that gives you fun feelings.
Make your life more plentiful and richer.
We support your love.
---
Our deals and product reviews are picked by BGR's expert editors and team.

Follow @BGRDeals on Twitter to keep up with the latest and greatest deals we find around the web. Prices subject to change without notice and any coupons mentioned above may be available in limited supply.