If you purchase an independently reviewed product or service through a link on our website, we may receive an affiliate commission. Learn more.
Getting back to work or school after the holidays is always a drag, But hopefully we've made this week pass by a bit more quickly by briefly shifting your focus each day to some great paid iPhone and iPad apps that are free downloads for a limited time. We're wrapping things up this week with one last list, and it has 10 fresh iOS apps that are all on sale right now.
These are paid iPhone and iPad apps that have been made available for free for a limited time by their developers. There is no way to tell how long they will be free. These sales could end an hour from now or a week from now — obviously, the only thing we can guarantee is that they were free at the time this post was written. If you click on a link and see a price listed next to an app instead of the word "get," it is no longer free. The sale has ended. If you download the app, you will be charged.
Protect Your SMS
Normally $0.99.
Secret SMS is the ultimate way to have a private conversation using text messages/SMS.

The app will securely encrypt your messages exchanged between iPhones and protects them from prying eyes with a secure pattern lockscreen or PIN entry screen.

Your private messages will never been seen again!

Features:

– Pattern lockscreen to secure the app
– Numeric PIN-code lockscreen
– Secure encryption
– iPhone SMS/iMessage integration
– Simple and easy to use

What people are saying

– "Amazing app, now I don't have to worry about my parents invading my social life!"

– "Cool app! Love how I can how txt my mates in private"

– "A long time coming… the encryption is brilliant"

== Notes ==
iMessage is a trademark of Apple, Inc. Messages exchanged are charged at your standard carrier rate.
Wake me up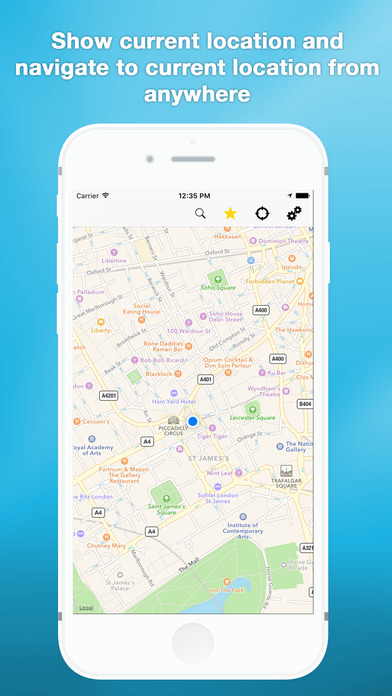 Normally $0.99.
App helps you to notify, if you are near to destination and show the average distance between current and destination location(direct distance). Especially this alarm syncs with Reminder app.

Application Features include,

* Search Locations.
* Favorite locations.
* Customize wake up radius and measure types.
* Long press support for pointing wake up location and changed radius in map view.
* Quickly navigate to current location.
* Alarms Sync with Reminder app.
* Show average distance on Meter view.

Continued use of GPS running in the background can dramatically decrease battery life.
RED Emoji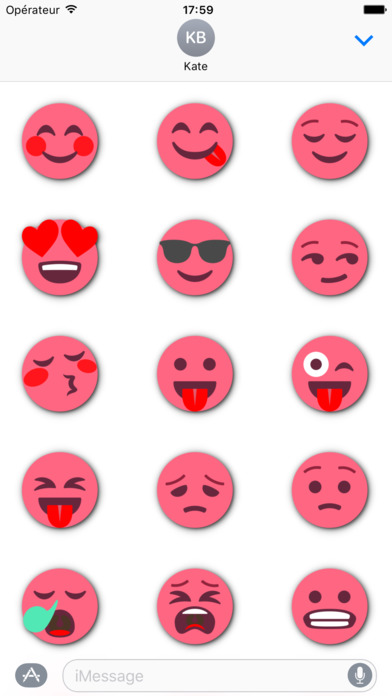 Normally $0.99.
99 red emoticons stickers for iMessage.
Weather Hunt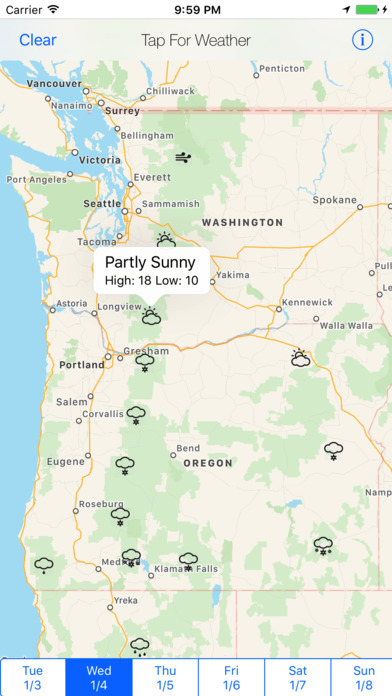 Normally $0.99.
Weather Hunt allows you to quickly see the weather forecast for the exact microclimate you are interested in exploring. Pinch to zoom on any location in the USA and then tap to get the weather conditions for a particular location on a specific day.

** Accurate Weather Technology **
Weather Hunt uses data directly from the National Oceanic and Atmospheric Administration (NOAA) for the most up to date and accurate forecasts. You can see forecasts up to 7 days in advance.

** Optimized for Microclimates **
Most weather apps provide you a weather forecast using a zip code or city. Weather patterns can differ drastically within even short distances. Weather Hunt allows you to pinpoint the exact location you want to get a forecast for:
* The top of a mountain for a weekend summit
* The middle of a lake for a boating trip
* The depths of the wilderness for a hike miles away from any city
* All your possible weekend getaway destinations to escape the rain and find some sun
** Easy to Use **
Weather Hunt was created to allow you to easily see a map of the weather without having to understand jet streams and barometric pressure. Just click on the map and get the forecast you are interested in.

Weather Hunt is free for a limited time.

** Available in the USA only **
Live 2 Gif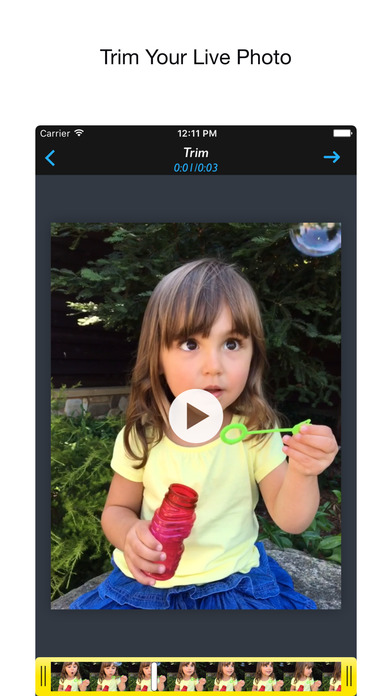 Normally $1.99.
Live 2 Gif – Convert Live Photo to Gif and Edit with Powerful Tools

Having trouble editing and sharing Live Photo? With [Live 2 Gif], you can convert Live Photo to gif and edit it with powerful tools like split, crop, zoom, duplicate, mix, reverse, slo mo, effect and text.
– Convert Live Photo to gif
– Split Live Photo as you want
– Duplicate each cut
– Split each cut
– Enable/disable each cut
– Reposition each cut
– Reverse each cut
– Slo mo each cut
– Apply effect to each cut
– Add texts to each cut with powerful text editor
– Zoom and crop each cut
– Save the edited Live Photo as video and gif
– Integrated support for video, live photo and GIF
Mirror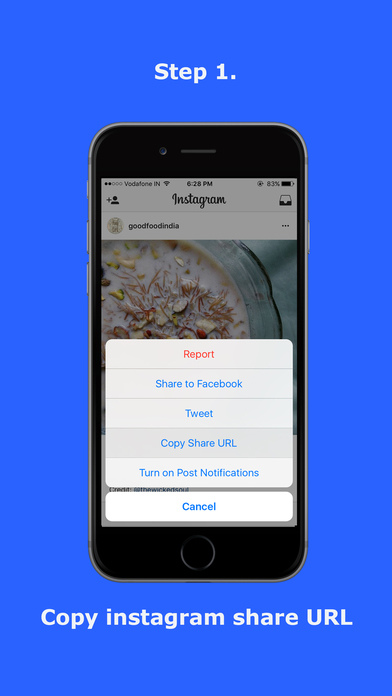 Normally $0.99.
Mirror – Repost for Instagram.

No more taking screenshots to save instagram photos or reposting them.
The easiest app to share, repost and save pictures from Instagram is here.
Mirror app has multiple options to add watermark in 16 different combinations. It also has option to even remove the watermark completely. And of course you can save image directly to the gallery or share it on different social networking sites apart from instagram.

The best part is no sign-in required.

Instructions:

Step1 :
Copy instagram share URL.

Step 2:
Open mirror app and URL will be automatically taken from the clipboard.

Step 3:
Select the watermark position and color.

Step 4:
Share/Save image directly to your album or on various social networking sites.

Features:

1. The easiest way to save, share and repost images on Instagram.
2. Simple copy operation and automatic loading.
3. No sign-in required.
4. Cheapest app available to do the same with no hidden cost.
Emoji Monsters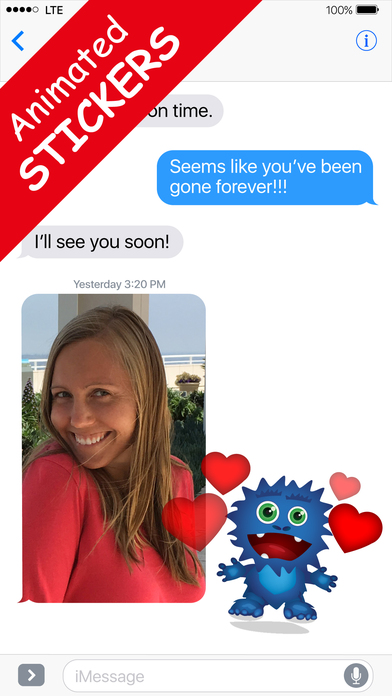 Normally $0.99.
What can iMessage louder than words? MONSTERS!!!

Monsters say it the LOUDEST!

Express yourself with Emoji Monster stickers!

Watch out for more monsters to come.

We truly appreciate your choosing Emoji Monsters over all of your other iMessage sticker options and would love to receive a 5 star rating from you. If you feel you've received anything less than a 5 star experience from our Emoji Monsters iMessage sticker pack, please please please email us at support@wayupgames.com to help us continue to improve and provide the best animated monster sticker experience possible. We look forward to hearing from ya!
Ananda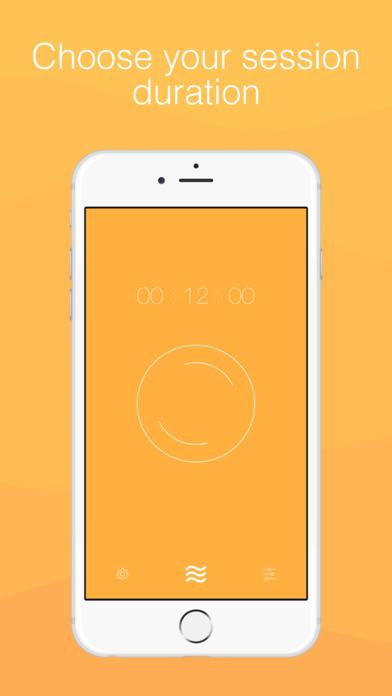 Normally $1.99.
Ananda helps you concentrate, focus and work with progressive binaural tones and high quality peaceful sounds.

-Enhance your brainwaves
Choose from one of Ananda's numerous binaural programs to focus,concentrate or brainstorm. Each program comes with binaural beats designed to help you reach a specific mood or state of mind.

-Discover a new ambiance every time
Each session provides a subtly fresh, new ambiance. A unique combination of nature sounds, chants, mantras and peaceful bells is generated on top of binaural tones every time you start Ananda.
Main Features

– 4 Binaural programs
– Conscious Thinking
– Focus & Concentration
– Increased Attention
– Learn & Memorize
– Short description and benefits of every binaural program
– High quality nature and peaceful sounds
– Choose the sounds you prefer
– Sounds are mixed together in a new way for every session
– Simple and minimalist design
– Information on brainwaves and binaural tones included in the app

Download now and let us know how Ananda Focus & Attention helps you in your daily activities.

*For more binaural beats program:
– Check the Ananda – Meditate, Focus & Relax – PREMIUM
– Or try the free version of Ananda – Meditate, Focus & Relax
Tech Startup Billionaire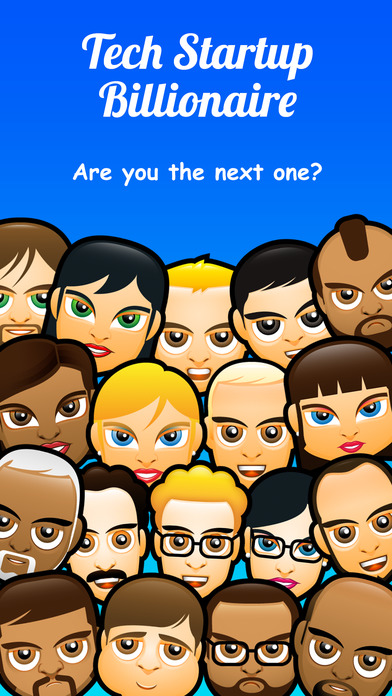 Normally $0.99.
Do you have what it takes to be the next tech startup billionaire?
Download Tech Startup Billionaire
White Noise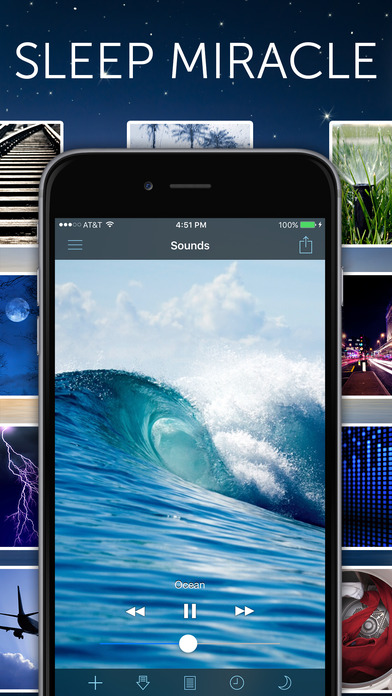 Normally $0.99.
Find out why the world is sleeping better with White Noise. Features ambient sounds of the environment to help you relax during the day and sleep great at night.

Do you have trouble going to sleep? Are you traveling on a plane and need a quick power nap? Does your newborn baby wake up in the middle of the night? There are numerous benefits to using White Noise:

• Helps you sleep by blocking distractions
• Relaxes and reduces stress
• Pacifies fussy and crying babies
• Increases focus while enhancing privacy
• Soothes headaches and migraines
• Masks tinnitus (ringing of the ears)

Even when you're asleep, your brain is constantly scanning and listening for sounds. If it's too quiet, unwanted noises such as faucet drips or police sirens can interrupt your sleep. White Noise generates sounds over a wide range of frequencies, masking those noise interruptions, so you can not only fall asleep, but stay asleep.

SOUND CATALOG

Air Conditioner, Airplane Travel, Amazon Jungle, Beach Waves Crashing, Blowing Wind, Blue Noise, Boat Swaying in Water, Brown Noise, Camp Fire, Cars Driving, Cat Purring, Chimes Chiming, City Streets, Clothes Dryer, Crickets Chirping, Crowded Room, Dishwasher Rinsing, Extreme Rain Pouring, Frogs at Night, Grandfather Clock, Hair Dryer Blowing, Heartbeat, Heavy Rain Pouring, Light Rain Pouring, Ocean Waves Crashing, Oscillating Fan, Pink Noise, Rain on Car Roof, Rain Storm, Running Shower, Running Water, Stream Water Flowing, Thunder Storm, Tibetan Singing Bowl, Train Ride, Vacuum Cleaner, Violet Noise, Water Dripping, Water Sprinkler, White Noise

APPLICATION FEATURES

• 40+ perfectly looped sounds with additional free sounds from the White Noise Market at http://whitenoisemarket.com/
• Apple Watch integration for controlling audio playback
• iPhone 5, 6, 6+ Retina display support with high resolution photos. Portrait and Landscape orientations.
• Record and professionally loop sounds without being an audio engineer!
• Revolutionary Mix Pad editor for creating new soundscapes like a DJ with support for adjusting sound position, sound variance, volume, and pitch of each individual sound in the mix
• Upload and Share your recordings and mixes with the White Noise Market app
• Audio plays in background so you can use other apps while listening
• Full screen digital clock with multiple colors and brightness controls makes it the perfect companion for any nightstand
• Advanced alarm and timer system that slowly fades audio in and out so you awake naturally feeling more refreshed
• On-screen media player and volume controls with swipe gesture support for navigating sound collection
• Heart favorite sounds and mixes in the sound catalog for quick access using the Favorites view
• Use iPod Music as alarms that slowly fade in so you wake refreshed
• AirPlay sounds to Bluetooth devices or Apple TV
• Remote media controls on lock screen and headphones
• Advanced controls for volume, balance, pitch, mixing with iPod music, looping the playlist, custom alarm snooze times, and more
• Generate custom color noises with Generator In-App Purchase
---
Our deals and product reviews are picked by BGR's expert editors and team.

Follow @BGRDeals on Twitter to keep up with the latest and greatest deals we find around the web. Prices subject to change without notice and any coupons mentioned above may be available in limited supply.