Against all odds, it looks like we're going to make it through the first month of 2017 somewhat intact. To celebrate, let's all jump on the App Store and download a bunch of free apps for our iPhone and iPads.
These are paid iPhone and iPad apps that have been made available for free for a limited time by their developers. There is no way to tell how long they will be free. These sales could end an hour from now or a week from now — obviously, the only thing we can guarantee is that they were free at the time this post was written. If you click on a link and see a price listed next to an app instead of the word "get," it is no longer free. The sale has ended. If you download the app, you will be charged.
ManCam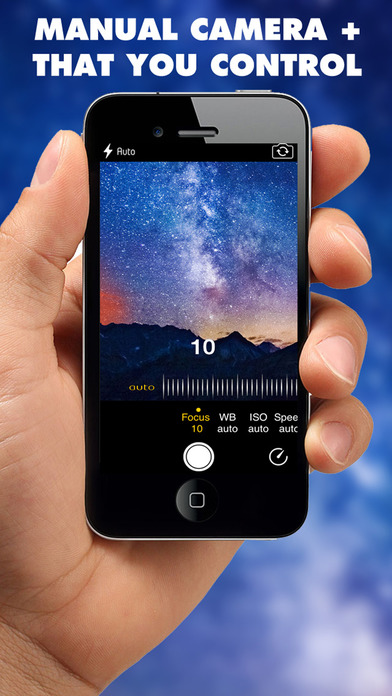 Normally $0.99.
ManCam is the most simple and easy to use Custom exposure Manual Camera for your iPhone.

A powerful camera app with full control over your image. Quickly and simply adjust all parameters of your image. No more tapping and hoping to get a good shot. Do what you want the way you wan tit. You are in full control!

Full independent control of

• Shutter
• Zoom (only for iPhone 5 and higher)
• ISO
• White Balance
• Focus
• Exposure Compensation
• Timer Shot

If you're a photographer tired of trying to tap your way to the exposure you want, then this is the app for you. Fighting to get the sweet spot between a blown out background and a silhouetted subject? Stop tapping and just set the ISO and shutter yourself, you know how, stop letting your silly pocket computer decide what looks good to you.
---
Pokemap with Radar Scanner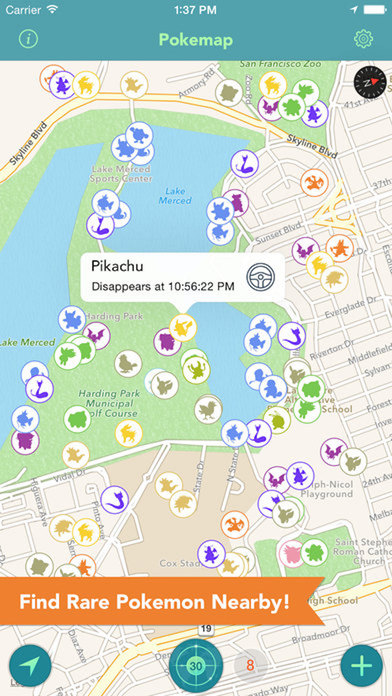 Normally $0.99.
Using PoGoMaps for Pokemon GO is extremely simple. You can view all of the nearby Pokemon in your area that have been discovered by your self and other players on the map, along with the times of day they were found.

If you're trying to find a specific Pokemon's location, you can quickly use the "Filter" feature to find the nearest one.
Download Pokemap with Radar Scanner
---
FotoMed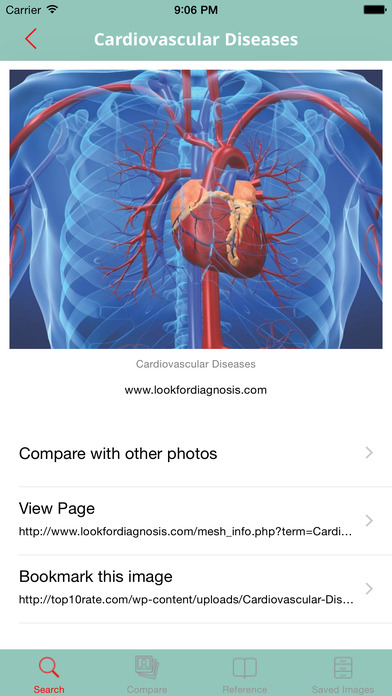 Normally $0.99.
FotoMed is a handy mobile medical reference, medical image search and photo comparison tool for health tracking.

One picture worth thousands of words. In the case of medical information, FotoMed's medical image search capability makes the understanding of medical issues much easier.

FotoMed is an innovative iPhone medical and health tool for you to monitor and track your own conditions, educate yourself, and improve your health awareness.

1. Look up medical reference.
FotoMed has a well indexed access to medical reference provided by MedlinePlus, a service of the US National Library.

2. Search medical information with illustrative images.
FotoMed provides you a customized search tool for medical information, medical images in particular, from trusted web sites.

3. FotoMed helps you to track your own pictures and medical images you find from the Web and medical reference.

4. FotoMed allows you to compare your photo with health and medical images from trusted web resources, or compare your own photos (such as skin conditions) taken at different times.

5. Within FotoMed, you can take pictures with phone camera, select photos from Photo Logger, existing Camera Roll, or get medical images from web. You can zoom in/out, rotate, pan photo/image for better viewing experience. You can tap a picture to view it with more transparency. This allows you to compare two overlapped images.

All in all, FotoMed is a great tool for proactive wellness and healthcare approach.
(Keywords: Acne, skin care, medical logger, health news, medical dictionary, medical reference, medical search)
---
True Visage
Normally $0.99.
True Visage is an unique mirror app. Unlike other apps of the kind True Visage provides you not only with a common mirrored picture, but also with a real un-mirrored image and video of you. Now you can see yourself through other people's eyes!

Check your looks before an important meeting or making a video call on FaceTime, Skype, Facebook or dating websites. Make both mirrored and un-mirrored pictures and videos. Take pics for your profiles on Facebook and other social networks and stay cute in any life situation.

FEATURES
– Mirrored & un-mirrored live video and photos
– Both Face and Back cameras
– Built-in Flashlight utility
– Night mode backlights
– Save photos to camera roll
---
Cleaner Pro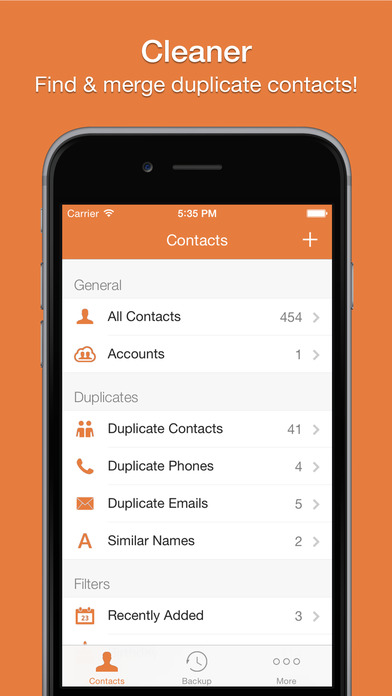 Normally $3.99.
MAIN FEATURES
○ Find & Merge duplicate contacts!
○ Remove contacts without name or phone number
○ One tap to backup your contacts!
○ Quickly find the contacts you need

Your contacts are the most important data in your phone which easily becomes messy if not consistently updated.
Cleaner Pro easily helps you detect and merge duplicate contacts.

SIMPLY MERGE DUPLICATE CONTACTS
○ Find & Merge duplicate contacts!
○ Find & merge contacts with similar names.
○ Find & Merge contacts with duplicate phone or email.

CLEANUP
○ Remove contacts without name
○ Remove contacts without phone & email

BACKUP
○ One tap to backup your contacts!
○ Quickly export your backups to Dropbox, Google Drive, Email
○ Move contacts between accounts (Exchange, iCloud, Local Address Book)

SMART FILTERS
○ Quickly find the contacts you need
○ Filter contacts by Company & Job title
○ Filter contacts by upcoming birthday & creation date
---
wakerapper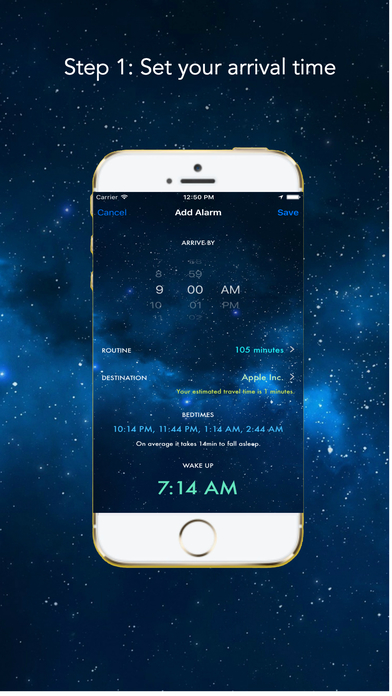 Normally $0.99.
The world's smartest alarm that checks real-time traffic and factors in your morning routine to calculate your optimum bed & wake up time.

Includes an intelligent nap timer with preset recommended nap lengths so you don't over sleep or get a sleep hangover.

Pair a sleep sensor to enable soundless alarm! Wake up with gradual lights and taps instead of a loud, disruptive alarm.
---
YoWindow Weather
Normally $0.99.
Accurate, beautiful weather with landscapes depicting weather, sky, season.

YoWindow is a unique new weather app. The magic of YoWindow is a living landscape that reflects your actual weather. For instance, if it's raining – it rains in YoWindow.

The sunset and the sunrise in YoWindow happens at exactly the same time as in real life.

But the great thing is you can scroll the time forward. Just swipe the screen and you will see how the weather is going to change throughout the day.

Simple!
All the weather at your fingertips. You see the current weather, the forecast for today and for several days ahead.

Beautiful!
State of the art landscapes change depending on the season. The artwork is designed down to the smallest detail. Choose a landscape that fits best for your area.

Handy!
YoWindow is a window in your pocket =)

The weather forecast is provided by yr.no and NWS – the leading meteorological organizations.
---
Expresser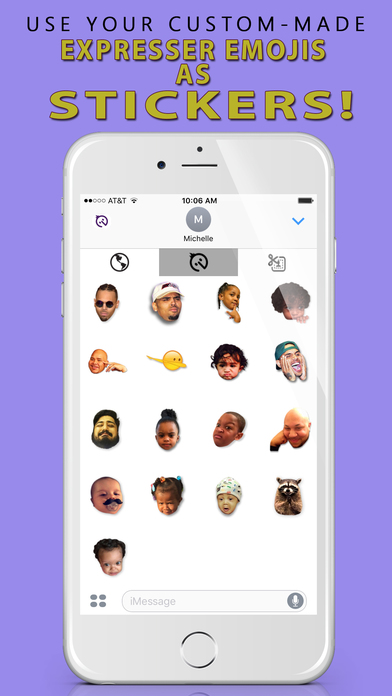 Normally $1.99.
We believe in thinking and expressing ourselves differently. We challenged ourselves to create a beautifully designed, simple to use, and user-friendly app.

You're going to absolutely LOVE this product! We've made it easy to express real emotions and expressions to family and friends through beautiful unique "expresser" emojis and stickers! Users get an opportunity to discover the origin of infamous viral photos, internet memes, GIFS, and funny facial expression pictures!

They say pictures are worth a thousand words… real-life emoji expressions and stickers are worth a million!

Lighten up any text message conversation with a simple click of a button!
---
Wood Stacker
Normally $0.99.
As planks of wood come flying in, time your landing perfectly to retain the size of the tower boards. Successfully stack each incoming plank and continue to proceed upwards. As your timing becomes more consistent, your towers potential to ascend increases. The more wood you stack, the taller your tower. The taller your tower, the higher you score! Do you have what it takes to command these building blocks of cellulose high up into the sky? Test your mental acuity in this fun and addicting brain-game for kids and adults of all ages.

Stack the wood as high as you can! Tap your screen at the precise moment that the wood passes by to continue your ascension into the sky and beyond!