If you purchase an independently reviewed product or service through a link on our website, we may receive an affiliate commission. Learn more.
We started the year off with a bang, packing tons of great apps into yesterday's post on paid iPhone and iPad apps on sale for free. Today, we've got even more great apps for you to check out — 12 in total. Some of yesterday's freebies are still on sale as well, so be sure to check them out right here.
These are paid iPhone and iPad apps that have been made available for free for a limited time by their developers. There is no way to tell how long they will be free. These sales could end an hour from now or a week from now — obviously, the only thing we can guarantee is that they were free at the time this post was written. If you click on a link and see a price listed next to an app instead of the word "get," it is no longer free. The sale has ended. If you download the app, you will be charged.
VisuCaller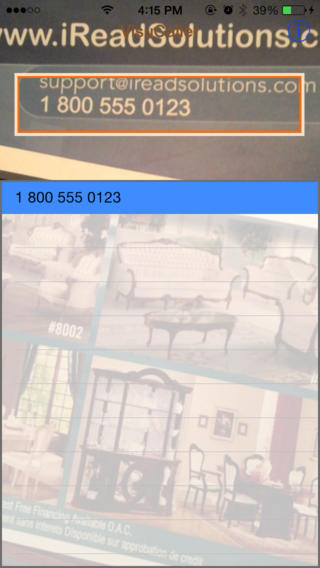 Normally $0.99.
VisuCaller scans and calls printed phone numbers. It feels like a QR code scanner except it works with printed phone numbers.

A viewfinder is used to enclose data to be scanned and phone numbers detected from the data are displayed in a list. If a number is detected multiple times in succession, the App will highlite it in blue and automatically call it (if enabled in settings). Sometimes, multiple numbers will be detected that differ by a digit or two. This is where you can double tap the correct phone number in the list to call it.

You can also edit phone numbers in the list to add prefix codes or correct errors by holding the phone number in the list and then editing.

After a number is called, you get back to VisuCaller by pressing the home button and re-tapping the VisuCaller App icon.

The most helpful advice when using this App is to ensure you get familiar with 'tap to focus' and 'swiping' across the screen to clear answers while detecting. Best results are obtained when the data is focused – tap the viewfinder to focus achieves this. As you move the viewfinder rectangle over data, it is possible that errors could happen. Generally, after swiping to clear, the phone number will be read again instantly and in most cases correctly.

If you like the way VisuCaller makes it easy to call phone numbers, you will also like VisuSurfer and VisuMapper, other Apps in our "Apps With Vision" lineup that allow you to browse printed web addresses and get directions to street locations.
GIFit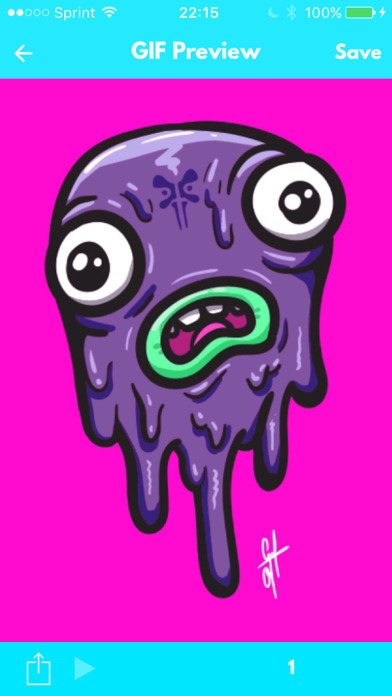 Normally $4.99.
The ULTIMATE GIF experience; create, view, save, edit, personalize, and share gifs with everyone. You are now a GIFit creator.

App Features:
– convert photo or video to gif
– preview any gif on your camera roll
– share gifs to your social media with just a click
– save gifs to your device or send to a friend
– customize gifs with over 10 different settings (dimensions, frame delay, loop count, aspect fit/fill, etc.)
– rearrange gif frames by clicking and dragging
– landscape and portrait mode
– and MORE!

Start GIFit! Convert images and videos into gifs, then customize them to your perfect settings. Preview already made gifs from your camera roll or create custom gifs on-the-go. Share to social media or simply save to your own device. With GIFit, your animations are LIMITLESS!

As you may already know, it sucks that gifs saved on your device appear as a normal picture– GIFit allows you to see which gifs are on your phone, preview them, and CUSTOMIZE them. We are done with the desktop to phone shifting– have all your gifs and gif tools in one place!

Live EDITOR lets you be in control! Edit your own gifs; drag and drop the frames in the order you want. No more dealing with unorganized uploads.

Customization is key! With over 10 different settings, GIFit allows you to make the masterpiece you've been visioning. Change the SIZE of your animation, the frame DELAY, loop count, aspect fit/fill, preserve transparency, CROPPING, and more. All this GIFit power right at your finger tips.

SHARE to your favorite SOCIAL networks! Easily press on the share button and send to friends, save the gif to your device and upload to social media, iMessage, email, and more.

For All iPhones and iPads
Voice Cam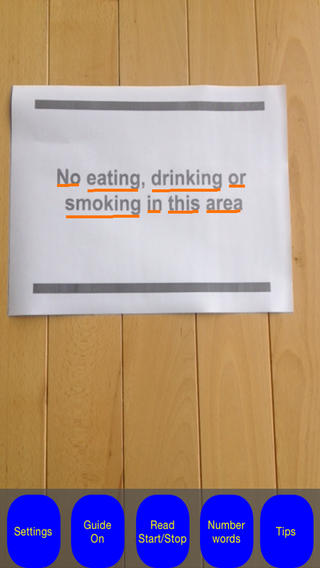 Normally $2.99.
Voice Cam designed for Blind and Visually Impaired, reads english words detected by the cam!

More info here http://www.infogp.net

Features:
Start and stop reading.
A voice guidance to help with camera position.
Number of words detected.
Five different types of English accent.
Three different speed reading.

You can turn on the flash light to improve the detection of the text.

When the App finds a word, plays a short sound.
Good lighting it's very important to detect text.
This app is completely accessible using VoiceOver.
Voice Cam is also useful for learning English pronunciation, for example, can be useful when reading a book.

Reading of the words may not be accurate due to the lighting conditions, the tilt of the motion of the device relative to the text.

The app doesn't need internet connection.

The objective of Voice Cam is to give an idea of the text that is identified and can be therefore especially useful to blind and visually impaired.
GetHuman Pro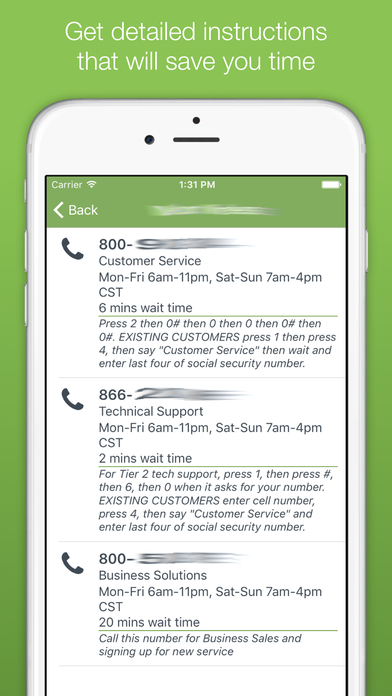 Normally $0.99.
No more waiting on hold, no more pain when trying to reach customer service.

GetHuman tells you the fastest and best phone numbers – with the fastest sequence through the phone maze, or the best email address, or can have the big companies call you back so you don't have to wait on hold at all.

Time is important to you. Get the app that will save you from the time and frustration whenever you need to call your phone company, cable company, or any of tens of thousands of companies worldwide.

Please remember to rate our app, and let us know how we can improve it.

Built by consumers, for consumers.
AddTexture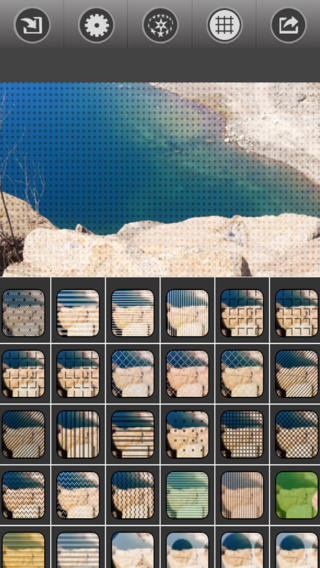 Normally $0.99.
Use this application you can add many textures for you picture,and can select many effect too.

1.Easy operation
2. 65 textures can select
3.fast speed for process image

You can review your images at any time during your make-over process.

And we will add more textures and effect in future.

Now you can save images in the Camera Roll in full size
Net Master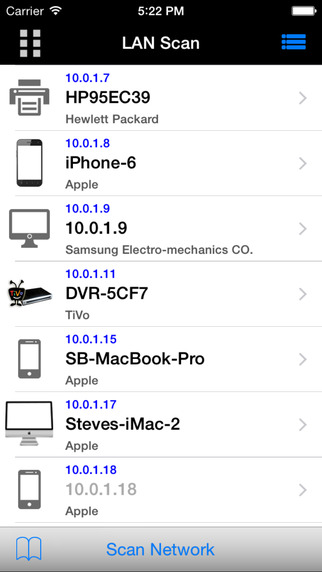 Normally $4.99.
Net Master is the ultimate mobile solution for all your network analysis and diagnostic problems. Net Master is a utility application developed for Network Administrators and IT Professionals but presented in a format targeted for non-professionals. All the essential networking tools are available in one convenient mobile application.

Networking Tools available include:

* LAN Scan for complete scanning and diagnostics of all devices connected to a Local Area Network
— Includes: TCP Connect LAN Scanning, ARP table scan
— Also includes NetBios Scan, Bonjour Scan and Port Scanning
— Reverse DNS Lookup
— Wake On LAN functionality
— Dictionary lookups for MAC addresses, Port addresses and many Bonjour Services
— All information presented to the user in a easy to understand user interface
— Save previous Scans to reload and review later

* Speed Test to monitor your cellular (3G/4G/LTE) or WiFi connection rate and response for your device.
– Simple, one button tap performs (or cancels) the internet speed tests.
– Testing features download rate, upload rate and latency (response) time.
– Simple, easy-to-read tracking and reporting.

* Port Scanning is a essential network utility for every IT professional. This utility application lets you check what services are listening on a network and is useful for making sure no service ports are open that shouldn't be.
— Multi-thread TCP port scanner on cellular or WiFi network.
— Quick scan for the most popular ports does a scan within a few seconds.
— Display common protocol used by each open port and allow connection if port protocol known.
— Scanning parameters are fully adjustable to handle different network environments.

* Geographical Trace Route for determining the route path and measuring the transit times across an IP network.
— Asynchronous Trace algorithm provides extremely fast results
— Graphical plotting of ping results for all hops
— Geo-location information for hops
— Reverse Hostname (DNS Information)
— IP Address of each hop
— Monitors Average packet round trip time
— Packet count and lost information
— WHOIS hostnames and IP address range
— Works over WiFi or Cellular network connection
— Save previous Traces to review later

Note: Geographical route of hops is based on third-party publicly accessible IP geo-location services. There are occasions when location data for those services is incorrect causing anomalies in the visual presentation. This location information will become more accurate as more users run traces from various locations.

* Ping is another essential network utility that determines the availability of a host via a Domain Name or IP Address.
— Bookmark feature fallows the user to store and monitor multiple game servers latency at the touch of a single button.
— Email ability for saving results.

* WiFi Finder is a powerful WiFi hotspot locator that includes Yelp business information and reviews for each hotspot.

— WiFi finder to quickly and easily find FREE or paid WiFi hotspots from your current location.
— Integrated with Yelp database to provide complete information on the business associated with each WiFi hotspot.
— View WiFi hotspot search results in a list view or on a map without leaving the app.
— Save favorite WiFi hotspots for convenient access.
— Look up Business addresses and phone numbers for WiFi hotspots.

* Subnet Calculator for providing the information needed to make decisions regarding your subnetting.

All the networking tools for the IT Professionals in one application.
Change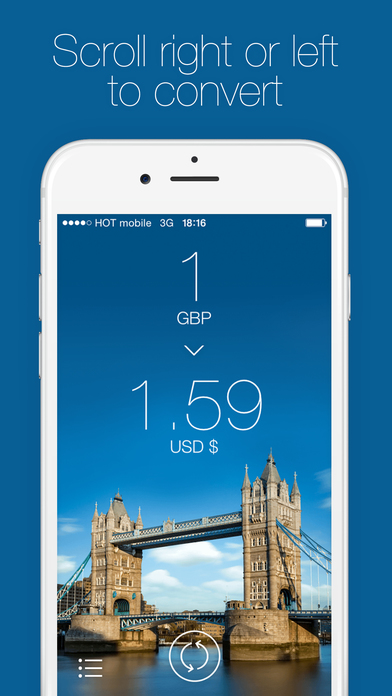 Normally $0.99.
Change is a beautifully, well designed and simple app that helps you convert currencies easily. All you need to do is choose your currency and slide right or left to compare other currencies.

Change is perfect for: travelers, online shoppers and non-professionals Forex traders who are looking for easy way to understand how much money they to convert.

Change key features:

* Simple to use: Just choose your currencies from the coins list and you ready to go. Now just scroll right or left for an quick exchange, Notice, you can scroll the top and the bottom coins.

* Well deigned: Change built by web designers, not by brokers. we care about every design issues so we create great user experiment with photos and text.

* Quick response: No need to wait until data is updated.

In first use, the app shows 8 different coins, but you can add and exchange over 85 coins.

Please notice that the Forex market changing every second, and the app require an internet connection to pull updated data.
iSchool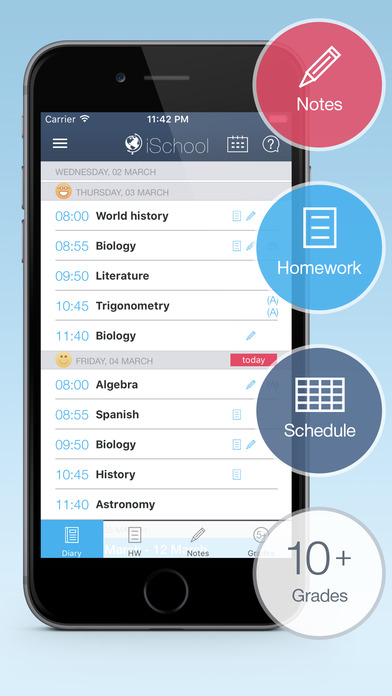 Normally $2.99.
i-School is a study organizer and Timetable Schedule Planner, both for schools and universities. Very minimalistic but has everything you need. Convenient class and study-schedule, textbooks, homework and notes are attached to classes; homework notifications, grades, grade's average. Take a pictures or use voice recording as a note. Very simple. Very useful.

With i-School you can:

– Download your favorite textbooks and attach them to the classes;
– Keep track of your study Timetable Schedule, make audio and text notes during your classes
– Track your tasks – homework, assignments and get notified in advance about deadlines
– Keep your grades, compute a grade average by semesters and overall
– Share you homework through the social networks or bluetooth interface
IQ Test Pro Edition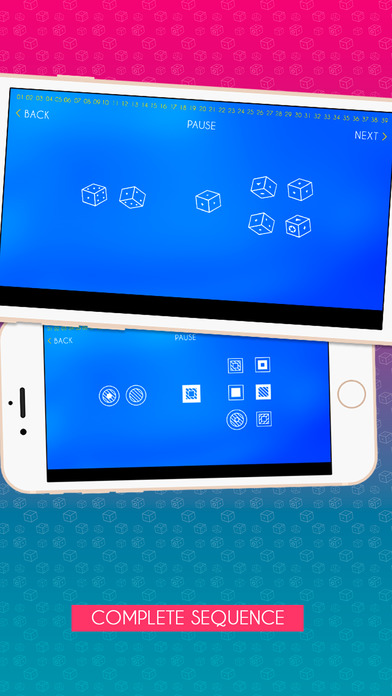 Normally $2.99.
Try Best Way To Know Your IQ!
IQ Test Pro Edition. 2 Differents Tests With solutions
Reviews
"There's always another app claiming to test your brain. This one delivered!
I am very pleased with it. I'll be recommending this to all my friends. It's a great way to get the juices of the mind flowing. I don't know what the actual standard test consists of, however I can imagine it's pretty similar to this apps knowledge base! In closing -Sending my thanks to the developers!"

"I can't believe all these people bragging that they got IQ's of 135 and 140. The average is 100. Obviously, most of you people are lying. 3% of people have an IQ of 125 and over. 0.39% have an IQ over 140. One things I say, is that, 'the person who tells everyone how smart they are probably are not.' My sister is is pretty smart and has an IQ of 128. She's going to MIT. I think you people bragging about your iq probably aren't the smartest. If you were really smart, you'd know everyone would just say your lying and not tell everyone your IQ. I think it's a good, accurate app because my sister took a really long iq test and got the exact same score."

"I made the official Mensa test online few years ago and got 138. This time I have 130 with the app. I think it's accurate but it always depends on how you focus to the test and the time spent to answer the 39 questions. Good app overall."

IQ Test like a Job Interview
Available for iPad and iPhone.

2 different tests! And… IQ average ;)
+39 Questions to get your IQ! iq test.
+33 Questions to get your IQ! European iq test.

With solutions!

An intelligence quotient (IQ) is a score derived from one of several standardized tests designed to assess intelligence. The abbreviation "IQ" comes from the German term Intelligenz-Quotient, originally coined by psychologist William Stern.
Try it.
Super Ricochet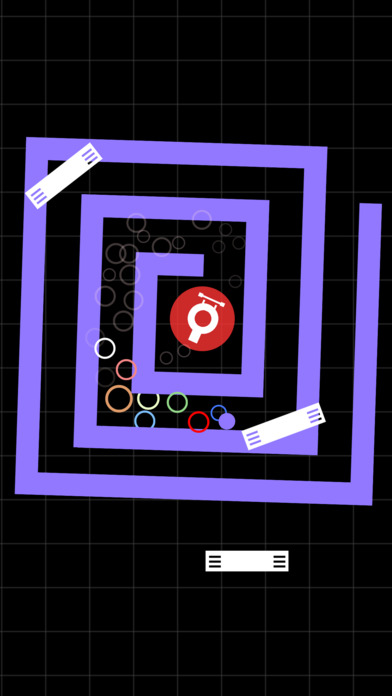 Normally $0.99.
Super Ricochet, from the maker of Salt & Pepper: A Physics Game. Super Ricochet is a silly physics game featuring insane ricochet based puzzles. Players can choose to quickly get the goal or ricochet off the platforms to earn more points.

There are several ways to complete each level so have fun and give it your all. There are no time limits in this fully featured physics game.

[Super Ricochet Features]
• Simple gameplay,
• A few hours of gameplay,
• 100+ stimulating levels to play,
• Game Center leaderboard to challenge friends,
• Beautifully designed for iOS,

[Connect With Us]
Facebook: https://www.facebook.com/appdore
Twitter: http://twitter.com/appdore
Web: http://appdore.com

[More From Appdore]
Check out Salt & Pepper: A Physics Game if you are a fan of our physics games.
Bitgrade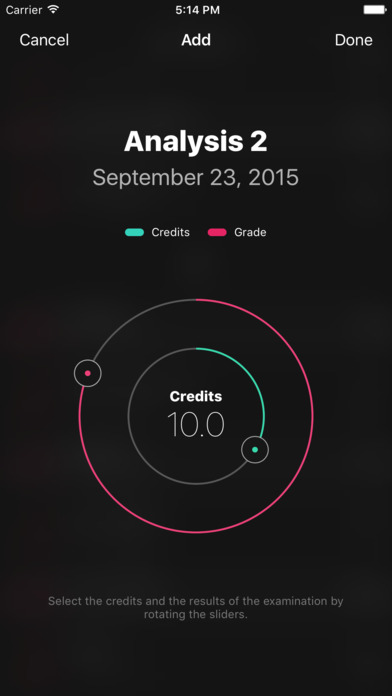 Normally $0.99.
Bitgrade is an app that allows you to manage your academic career, by monitoring your performance and your results.
It promises to take you through to your graduation with no surprises.
Here's what you can do with Bitgrade:
• Check your progress from the main screen: you'll always know your average and your final grade.
• Easily insert your examinations to check your progress: it is a matter of seconds.
• Make projections about your performance by assessing the impact of all the alternatives.
• It supports the three major university evaluation systems: 10/10, 30/30 and 100%, which can be selected at all times.
• Bitgrade also supports the calculation of the US university system with the conversion of the performance in the GPA.
• iPhone and iPad Synchronization, to have the latest information always.
Music for Free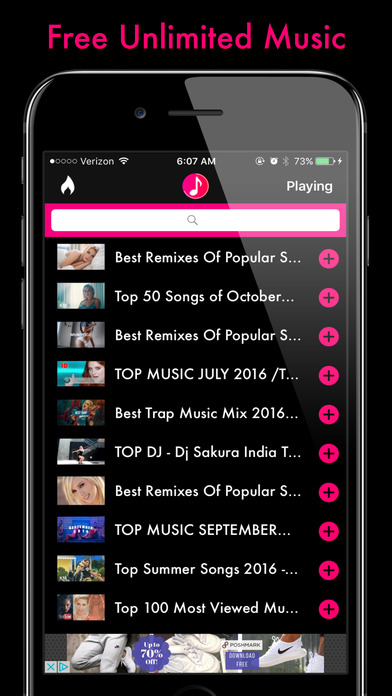 Normally $6.99.
Free Music… what else do we need to say?

FreeMusic is the BEST music streaming app with high definition sound quality and crystal clear video streaming. Discover exclusive music, audiobooks, lectures, comedy, podcasts, albums, and more that make for a simply superior experience.

Features:
– Search millions of free tracks
– Stream high def audio & video
– Create and edit unlimited playlists
– Background play at all times
– Share your favorite music
– Beautiful, simple interface
– Includes shuffle, repeat, and lock screen controls

Try it out and see for yourself! It's so easy.

High Fidelity Sound Quality, no compromises. Just pure sound. Unlimited access to over 40 million audio tracks. Build & organize your personal music and/or audio collection simply by adding albums, artists, and tracks to separate playlists.
---
Our deals and product reviews are picked by BGR's expert editors and team.

Follow @BGRDeals on Twitter to keep up with the latest and greatest deals we find around the web. Prices subject to change without notice and any coupons mentioned above may be available in limited supply.