Another day, another batch of hot paid iPhone and iPad apps on sale for free. There are still a few freebies in Wednesday's post, but today we've got 10 fresh options for you to browse through. You'll find them all below, and remember, these sales could end at any time.
These are paid iPhone and iPad apps that have been made available for free for a limited time by their developers. There is no way to tell how long they will be free. These sales could end an hour from now or a week from now — obviously, the only thing we can guarantee is that they were free at the time this post was written. If you click on a link and see a price listed next to an app instead of the word "get," it is no longer free. The sale has ended. If you download the app, you will be charged.
WaterMinder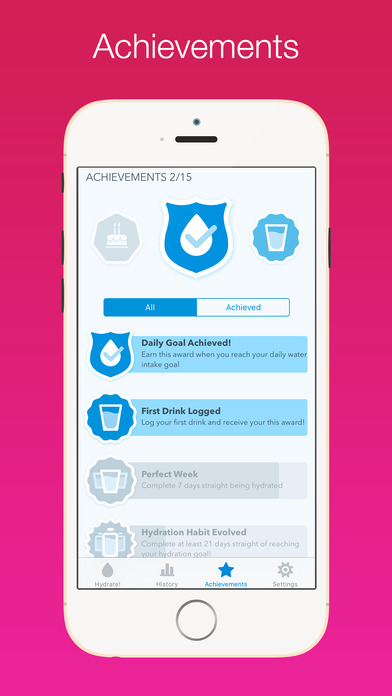 Normally $2.99.
Loved by thousands of users all over the World.

Get help with WaterMinder®, an easy, intuitive app to track your water intake. Based on your body weight (or your personal goal), WaterMinder® will remind you to drink water to reach your daily goals. By seeing current water fill visually and in percents you will instantly know how well you are hydrated!

"This app has changed my life. I never think of drinking water and often end up dehydrated. Thanks to the watch complication I'm always aware of how much is left to drink and filling the ring has become a game to me. This is the app I use most on Apple Watch. The difference with other apps in the category? The app stayed simple and not bloated with unnecessary stuff, the watch complication is a circle which fits perfectly next to the activity rings. This app is exactly what an Apple Watch app should be: fast, simple, useful, good looking, and upon all not doing too much. Five stars is the least you deserve!"

"A must have – I love this app!!! It reminds me to drink water all day with such a hectic schedule I forget sometimes and this is just a little reminder of how much water you're supposed to drink my skin looks better I feel better must have app!!!"

"Went beyond my expectations – Usually I download these apps and they hardly ever have long shelf life's, but this app is a keeper. The reminder really helps and motivates me to drink water. I also love how visual the accomplishment is. Definitely worth looking into and happily satisfied."

"PERFECT – I absolutely love this app!!!! It really helps if you have kidney problems. I was having bad kidney pains because I wasn't sure how much water to drink in a day so I was only getting about 1/2 if what I was supposed to be getting until now. To the creators., THANK YOU"

"Amazing App! – This is an amazing app. I'm someone who has trouble remembering to drink fluids during the day, I'm more of a snacker. But I found this really helpful since I'm generally dehydrated. I like that it has reminders & how you can see your progress."

"Awesome -Great for the breast feeding mom."

"Great app – Clean and simple!"

"Love this – Super simple and easy to use, FANTASTIC way to keep up with your hydration, which is oh so important. Plus cool facts to keep you informed and further motivated. Thanks guys!!!"
Keeping track of your daily water intake needs and making sure your body is well hydrated is not an easy task in todays busy world. Let WaterMinder® help you!
◆◆◆ Main Features ◆◆◆
● Clean visual view of your current water fill
● Simple, quick and easy to use interface (just tap on 1 icon and a menu opens with your options to log/track your water intake)
● Pre-defined cups for quick tracking
● Create custom cups
● Create unlimited custom reminders
● History and Graph, see your progress
● Badge icon displaying your goal or current water fill
● US oz, UK oz and ML units
● Free guide to drinking water

Stay healthy, and drink more water – hydrate yourself!
Animated Face Emoji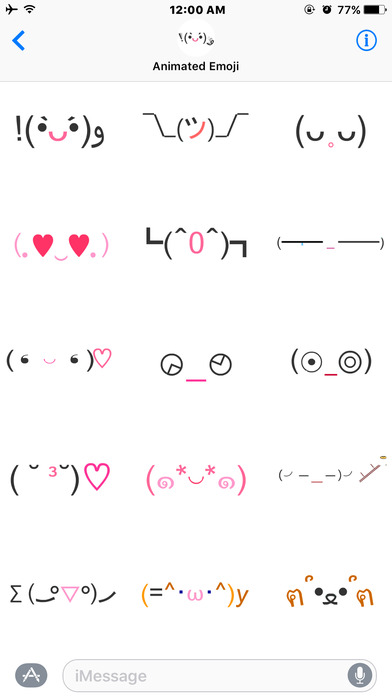 Normally $0.99.
iMessage sticker package with animated Face Emojis.
Kaomoji is a popular Japanese emoticon style made up of Japanese characters and special characters, and are used to express emotion in text messaging and Social communication.

-27 stickers included.
-Realistic animation.
-With iOS 10 iMessage features, You can drag the sticker on attached pictures, stickers, and any other text messages.
Touch Album
Normally $0.99.
Any person may have the time to lend the phone to someone else, but the album does not want others to see the photos how to do? Fingerprint album is to avoid this embarrassment and the birth!
Press the Home key to immediately lock the password to others when he disguised the password just fine!

* Fingerprint unlock, convenient and quick.
* Super security, each image is an independent encryption algorithm, even if the picture is not to decrypt the source file.
* HD original image encryption, never compressed.
* Unlimited capacity, unlimited photos and video, the number of mobile phone capacity will be able to install how many photos.
* A key to select all mobile phone or computer to import pictures and videos, support picture export, does not support video export.
* Enable Touch ID (fingerprint unlock).
* Support camouflage password, disguise the password function and the normal user, just another user, the data is isolated from each other.
* Each image uses an independent encryption algorithm, according to the characteristics of each picture using a different encryption algorithm.
* Do not back up photos in the server, there is no disclosure of risk, uninstall the app after the photo is permanently deleted.
* Can be set to any complex password.
* You can set the favorite picture, very convenient to be able to find.
* Simple and fresh interface.
* Support password protection to retrieve the password, in addition to no other way to retrieve the password.
* Duplicate images are automatically excluded when adding photos from your system album.

Please note:
– In order to protect user privacy, we do not provide manual password recovery function, set the secret security issues, please bear in mind the answer.
– After uninstalling the software, all the pictures will be lost.
– If you forget the secret answer, uninstall reload can, but the photos will be lost.
FrameLapse
Normally $1.99.
Make every moment of your life an instant moving picture.
Create stunning time-lapses and stop motion videos, and share them with your friends.

– Change the frame interval
– Set a timer
– Front and back camera support
– Video frame rate
– Custom video duration
– Add text or stickers
– Stunning filters
– Stop motion with onion skin
– Import image sequences
– Import videos
– Use any song from your library as sound track of your video
– Share on Instagram, Facebook, Messenger, Twitter and many others
– Create MP4 or GIF animation
– Intuitive interface

You can create back-and-forth looped videos/gifs, stop-motion videos/gifs, jitter/wiggle videos/gifs, time lapse videos/gifs, slideshow videos/gifs
Telepaste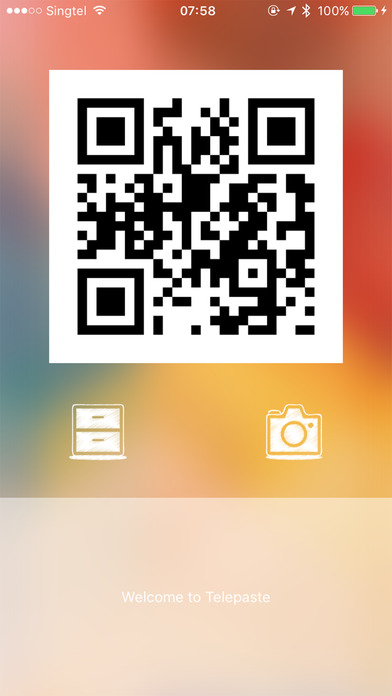 Normally $0.99.
Download Telepaste for Mac for free at: https://jinghan.me/telepaste/resources/Telepaste4Mac.zip

Copy and paste between devices within 1 second!
Not more than one button need to be pressed!
No wifi/bluetooth connection is needed!
Auto generate QR codes from clipboard!
Auto copy decoded content to clipboard!
You can even auto save to your photo library!
URL, phone numbers or time detection, one tap to browse, to call or to create an event!

Especially useful for those who have more than one iOS devices.

Telepaste uses QR codes as a media, is able to auto capture contents from your pasteboard and generate QR code before you get in the app. You don't have to press any button to generate the code! Telepaste also supports auto-copying the decoded contents to the pasteboard, really a convenient utility! Don't miss it!
Space Trek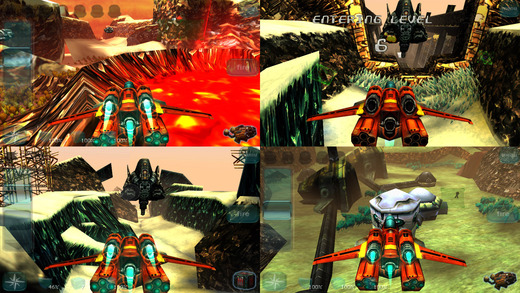 Normally $2.99.
STORY DRIVEN, SCI-FI, FLYING SHOOTER

"Humans… I've heard you evolved from monkeys, is that true?"
Zhbyhr-Knagar Pilot

As Captain Jay, you take control of a Space Jet deployed on an alien world. The Planet you're on is inhabited by Knagar, a race of big, green, self important bullies. You must fight your way thru, outsmart them and save the survivors. Fortunately Jay is always there to throw a nice punchline when things get ugly.

TOTAL CONTROL
Intuitive, accelerometer and virtual speed slider make managing the ship a pure pleasure.

TACTICAL SKIRMISHES
Fight floating drones, destroy Knagar ships, attack turrets, and deal with gigantic worms before they swallow your ship or electroduce you.

EXPLORE, FIGHT, RESCUE
Access your handy map and don't get lost on one of 6 big levels, pick up keycards, deactivate forcefields, save survivors and collect powerups.

SHIP'S CAPTAIN
Re-Arm your ship to use one of 6 weapons, Quark Dispeller or Anti-Matter Thrower, or maybe Mega Rockets?

ENERGIZE YOURSELF
Re-Charge your ship's battery by flying over heat bursting volcanoes. Then use the surplus to power your weapons or energy shield.

EYE-POPPING
High-Res graphics suspended in a 3D world accompanied by immerse light effects: explosions, vortexes, thunders.

SARCASTIC
Enjoy humorous dialogs that accompany the player through the game.

CINEMATICS
The game has 4 minute long fun cinematics in it. Check them all out in the full version.

SURVIVAL MODE
Play endlessly with survival mode and compete with other players around the world.

Find out more at:
http://www.frost3d.com
Bazaart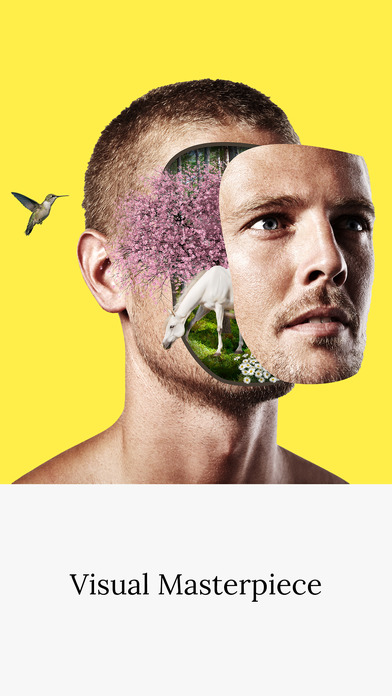 Normally $4.99.
You won't believe what you can create! Frequently featured by Apple in "Apps We Love" and "Edit Your Photos".

Award-winning app Bazaart will help you make beautiful edits, gorgeous photo manipulations and stunning collages with state-of-the-art creative tools, fast processing times, and unparalleled simplicity. Get ready to discover boundless creativity.

GET CREATIVE
• Select photos, scale, rotate, position, duplicate and flip with simple touch gestures
• Remove the background from any photo with surgeon precision, automatically or manually
• Cut out photos artistically with the finger cut-out tool
• Apply pressure to perfectly cut out photos with Pencil on iPad Pro and 3D Touch on iPhone 6S and up
• Edit in full wide color gamut on the iPad Pro, iPhone 7 and 7 Plus
• Enjoy multitasking on the iPad: Slide Over and Split View support
• Enhance your photos with powerful adjustments: opacity, exposure, contrast, saturation, vibrance, warmth, tint, blur, shadows and highlights
• Add up to 100 layers, with full support for non-destructive editing: each layer is independently editable and changes are completely reversible
• Use photos from your camera, photo albums, or web search
• Add hundreds of amazing backgrounds and stickers
• Add text using a great selection of beautiful fonts
• Apply fabulous photo filters
• Create comfortably using Portrait or Landscape mode
• Create edits in multiple formats: portrait, square or landscape
• Save as an image with an opaque or transparent background (PNG)
• Save in HD quality

GET PRO WITH ADOBE TOOLS
• Use advanced free Adobe photo editing tools directly in Bazaart, powered by Adobe CreativeSync
• Export to a Photoshop PSD file with Adobe Creative Cloud and continue editing on the desktop
• Import from a Photoshop PSD file with Adobe Creative Cloud and continue editing on the go
• Access your Adobe Creative Cloud files

GET SOCIAL
• Join a vibrant, inspiring and supportive creator community
• Discover amazing creations by other users
• Tap on any creation to explore its individual photos
• Connect with people who inspire you by liking, commenting and following
• Share creations on Instagram, WhatsApp, Facebook, Twitter, Text, Email, and wherever you want

PREMIUM SUBSCRIPTION
The upgrade to Premium provides full access to saving in HD, saving and re-editing projects, saving transparent Images, unlimited web search, finger cut-out brushes, photo adjustments, backgrounds, fonts and stickers, Adobe integrated functionality, and removes the watermark.

Should you choose to upgrade to a Premium subscription, payment will be charged to your iTunes account at confirmation of purchase. The monthly subscription is $4.99 per month, the quarterly subscription is $11.99 per quarter, while the yearly subscription is $19.99 per year (prices may vary by location).

Your subscription renews automatically unless cancelled at least 24 hours prior to the end of the current period. Cancellation of the current active subscription period is not allowed. Auto-renewal may be turned off in your Account Settings in iTunes after purchase. You can also manage your subscriptions in Account Settings after purchase.
ContactsXL 2016
Normally $0.99.
With ContactsXL you can manage your contacts and create groups. Quickly send group text and email. Quickly call your favorite contacts. Get notified on contacts' birthdays and anniversaries. Delete the duplicates from your address book. Backup and share contacts. Use a quick phone dialer. View contact photos in lists. And so much more!

Features:

MANAGE CONTACTS AND GROUPS:

Create, edit and delete contacts! Create, rename, organize and delete groups and smart groups!

SEND GROUP TEXT AND EMAIL:

Quickly send messages to groups unlike with native apps that require you to add contacts one by one! You can use message templates and attach photos to your messages!

PHOTO DIALER FOR FAVORITES:

Quickly access your favorites and call them by tapping on their photo!

BIRTHDAY REMINDERS:

You get notified of birthdays, anniversaries and all other dates in your address book!

DELETE THE DUPLICATE CONTACTS:

Delete the duplicates from your address book!

BACKUP CONTACTS:

Backup contacts and restore them at any time right from your iDevice! Share backup files by text message, email or to your computer via iTunes!

FAST T9 DIALER:

Quickly dial with the built-in T9 dialer that suggests contact numbers as you tap buttons! (iPhone only)

SHARE CONTACT CARDS

Share contact cards by message and choose the fields to share!

SHARE CONTACT INFO:

Share contact information by message (their names, phones, emails, notes, etc..)!

SEARCH INFO IN ALL FIELDS:

Search contact info in all contact fields: phones, emails, notes, etc..!

SORT CONTACTS BY ANY FIELD:

Sort contacts by any field: company, job, date of modification, etc..!

QUICKLY CREATE CONTACTS:

Duplicate contact information to create new contacts faster!

QUICKLY DELETE CONTACTS:

Delete multiple contacts at once! Filter contacts for an easy deletion (contacts without number, without notes, etc..)!

SMART GROUPS:

Simply define rules and smart groups will update automatically!

ADD APPOINTMENTS WITH CONTACTS

Quickly link contacts to events in the calendar!

CUSTOMIZE THE APP:

Choose theme, photos size, photos shape, etc..!

THE APP IS UNIVERSAL:

ContactsXL is compatible with iPhone and iPad!
Explorer for GitHub
Normally $0.99.
Explore the open source world in GitHub.
Read and enjoy code everyday.
– GitHub trending
– GitHub showcases
– GitHub search
ReliCam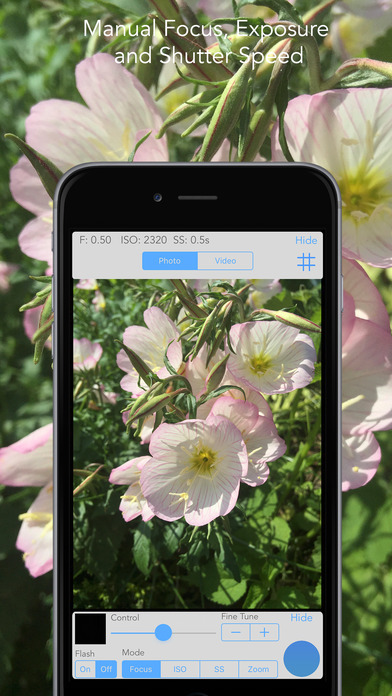 Normally $0.99.
Focus. You Control.
ReliCam, the Manual Photo & Video Camera App made with photographers in mind.

ReliCam gives you Manual Controls to take advantage of your device's camera for Photos and Video including:

Focus | ISO | Shutter Speed | Zoom*

Other features include:
RAW Support*
Grid Lines
Heads-Up Display
Fine Tuning Control
Sharing
Auto Focus
Hi and Low Resolution option

ReliCam Remote for Apple Watch lets you use your Apple Watch as your device's camera trigger.

* (Zoom available for iPhone).
* (RAW Available on supporting devices)

We'd love to hear from you to help make ReliCam better, please give us feedback by writing a review and rating ReliCam here on the App Store.

Thank you to those who have already given us feedback.