We round up the best paid iPhone and iPad apps that go on sale for free each and every day, but today readers can enjoy our biggest list of the week so far. We've got 12 fresh apps in total for you today, and they're all on sale for the time being. Make sure you grab anything that looks appealing before these sales end, and you can also check out yesterday's post for a few more remaining freebies.
These are paid iPhone and iPad apps that have been made available for free for a limited time by their developers. There is no way to tell how long they will be free. These sales could end an hour from now or a week from now — obviously, the only thing we can guarantee is that they were free at the time this post was written. If you click on a link and see a price listed next to an app instead of the word "get," it is no longer free. The sale has ended. If you download the app, you will be charged.
Air Swipe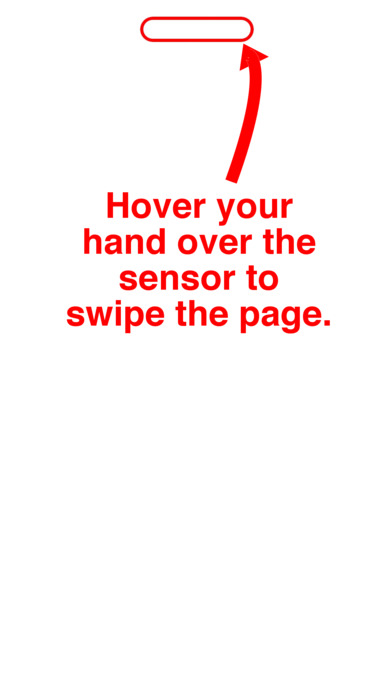 Normally $0.99.
Do you ever need to navigate a web page on your iPad or iPhone but don't want to smudge the screen with your fingers? Or maybe you are cooking and want to swipe through a recipe but you have food on your hands…

… or if you just wanna look like you're from the future.

Well, now you can scroll up and down on web pages without even touching the screen at all!

Air Swipe detects your hand color as you hover it over the sensor in the app, and the web page scrolls accordingly.
iMySystem
Normally $0.99.
iMySystem provides a wealth of information about your iOS device. Over 150 pieces of information on your device separated into the categories: DEVICE, MEMORY, NETWORK, LOCATION and MEDIA. By default, changes are automatically monitored. Share any of the information easily.

Now includes photo, video, new photo and new video totals and sizes.

Universal app for iPad, iPhone and iPod Touch. Buy once, run on all devices.

Some of the information in each of the areas are disk space and disk spaced used, screen and device resolution, L2 Cache Size, CPU, GPU, free and used memory, WiFi or cell indication, WiFi SSID and WiFi BSSID, IP Address, Cell Address, Bonjour Services, AirPlay Services, network Tx and Rx, Street address, latitude/longitude/altitude, # apps, photos, tracks and albums, folder names used by iOS and running or being killed processes.

The summary area at the top displays device type, iOS version, free memory, free disk space, # of apps installed, and whether you are on WiFi or cell.

DEVICE included a ton of details on your device including model, system name, disk space, free disk space, CPU, GPU, processors, carrier and much more.

MEMORY information includes wired, active, inactive, other, free, used and total memory. Also included are two graphics for live status of free and used memory.

NETWORK details includes network on, wifi ssid, cell address, bonjour services, airplay services, ip address and much more.

LOCATION details includes street address, latitude, longitude, altitude, direction, speed and GPS signal strength. Also included is a map of your current location.

MEDIA details include number of photos, number of new photos, number of videos, number of new videos, number of tracks, number of albums and more.

The bottom tab bar shows the areas of information available. Selecting a tab will display the desired information or use a left or right swipe will switch between areas. On app restart, the last selected area is shown.

Click the share icon to send the displayed information to a specific service such as Facebook, Twitter, Email, Tumblr, clipboard, printer or other service.

Use in app settings icon, upper left-hand corner, to turn monitoring, swiping or map auto zoom on or off.

When monitoring is enabled Device, Memory, Network, Location and Media information are updated as changes occur.
Web 2 Speech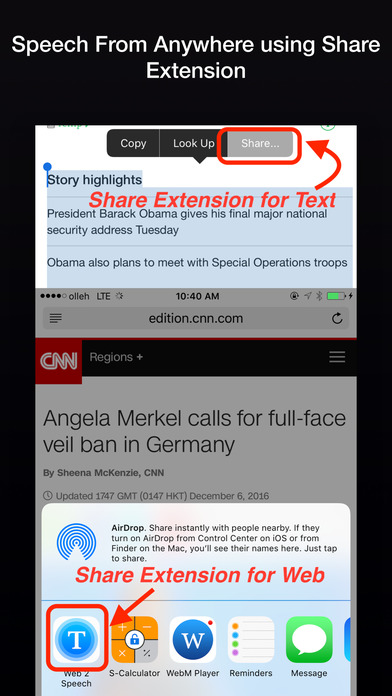 Normally $1.99.
[Web 2 Speech] enables you to speech any text from anywhere.

– Load text from clipbard and speech
– Load text from Web Page and speech
– Play, pause, forward, backward
– Seek to any paragraph you want
– Speech in background
– Controllabe from the iOS Command Center
– Load from Safari and other apps directly using iOS share extension
– Change rate, pitch and volume
– Skip short paragraphs
– Start over when completed
– Change to any language you want
– Manage history
Sketchify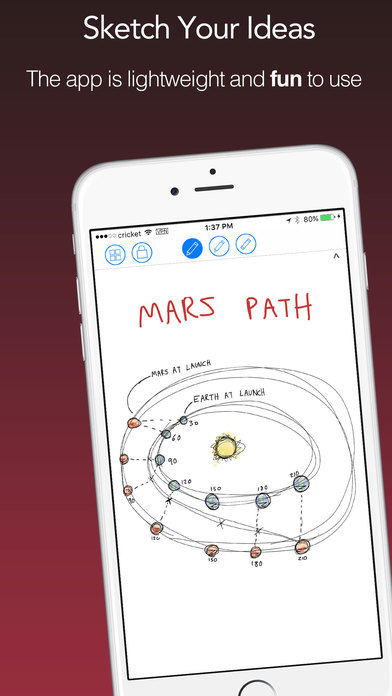 Normally $3.99.
Sketchify is a simple yet powerful way to capture your thoughts, notes, and ideas. With a beautiful and clean interface designed for iOS 9, the app is a joy to use and easy to learn. Underneath the simplicity, Sketchify packs powerful features. Each stroke you make is synced in real time to all your devices. Your work is organized into notebooks, with the ability to add titles to each page.

Features:
• Robust drawing engine
• Beautiful iOS 9 design
• Cloud Syncing to all your devices
• Notebooks Galore

Give Sketchify a try today. We think you'll love it!
Air Dialer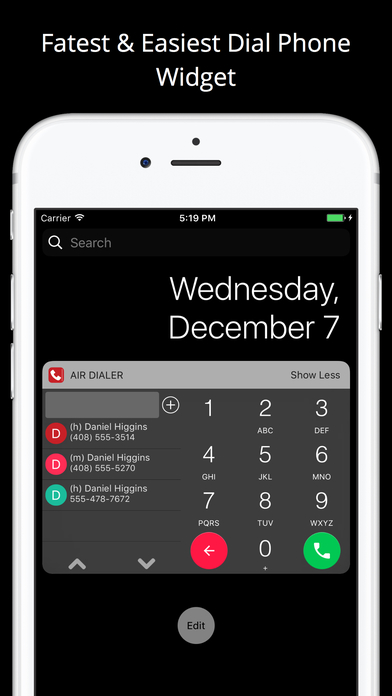 Normally $2.99.
Air Dialer is Fastest & Easiest Dial Phone Widget whenever you use it.

Features:

● Widget Speed Dial

● Search for a exact telephone number with T9 keypad
1. Enter alphabet or telephone number
2. Slide on both sides

● Easy Speed Dial
– You can register and use a Air Dialer simply.

● One Hand mode

● Smarter dial whenever you use it
– Your favorite telephone number is first viewed when searching
– Priority of Searching : Most frequently used contact > Short name contact > Contact with a photo registered
MxTube Music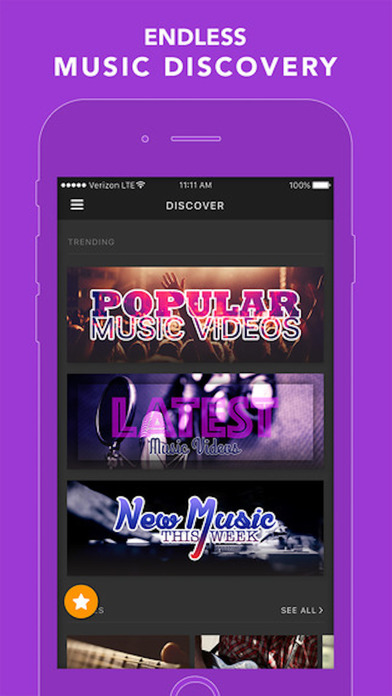 Normally $2.99.
The world best YouTube app is here. MxTube provides the best user experience and all the missing features from other YouTube apps.

• Add videos to your own folders
• Switch video quality, 240p, 360p, 720p, 1080p available
• Closed captioning support
• Play videos in background, remote Control
• Advanced search for videos and channels
• Videos in your region/country
• Login and access your YouTube account
• Rate, comment, share, add to playlists
DriveBox
Normally $1.99.
Car app award 2014

*** UK APP & MOBILE DESIGN WINNERS 2014 FOR BEST CONNECTED APP ***

DriveBox is an interactive intelligent vehicle app built for car, truck, motorcycle and all types of vehicle lovers and daily users. It brings all your content and in-car entertainment under one roof. Features include in-car gadgets, music, maps, video, calls, radio, widgets and much more for your ultimate driving experience. Unlock the retro speedometer and mount it to your dashboard or simply use our StreetView maps feature. Keep up to date with current in-car trends by utilizing an app takes your driving experience to the next level.

Main features:

Dashboard
• Featured weather widget with forecasting
• Display time and date data
• Access your in-car gadgets

Music
• DriveBox utilises Apple's CarPlay features to allow you to connect to your vehicle with Bluetooth (or cable) and use your steering wheel knobs to control your music
• DriveBox EyesFree® gesture controls (simple gestures to browse and listen to your music) without ever taking your eyes off the road
• DriveBox MusicFx® presents your music in a beautiful and minimal effects panel which also feature our Eyes Free gesture controls
• Filter between Songs, Albums, Artists, Playlists and Audiobooks
• Experience full graphic and visual richness with all your music artwork in full color
• Repeat or shuffle your tracks for pleasure

World Web Radio
• Listen the world's best radio from over 600 stations
• Choose from many different countries, including your own

Video
• View your videos directly inside our player (non-DRM)
• Access DRM (digital rights managed) video on your device
• Filter between your Movies, TV Shows, Vodcasts and Personal Videos
• Experience full graphic and visual richness with all your video artwork in full color

Youtube
• Search for Youtube videos directly in the DriveBox app
• Videos presented in your search choice between HD and SD quality
• View your video in full screen mode directly inside DriveBox app

Calls
• Pull in all your address book contacts directly into DriveBox app
• Use of large buttons and typography for ease of calling
• Integration of Skype® and FaceTime®
• Connect your device via bluetooth for hands free conversations

Maps
• DriveBox StreetView presents a 360 degrees full color view of your desired destination point (available as in app purchase)
• DriveBox StreetView displays desired destination weather information
• Get directions to your chosen destinations with Apple Maps®, G Maps®, Waze®, Navigon®, TomTom® eSygic®

Web Browser
• Use our browser directly inside the DriveBox app
• Access, save and edit your favorites for ease of use
• Features forward and back buttons for a smooth and fluid interaction

———–

Connection Points
If you already have professionally had your iPad, iPad Mini installed directly into your dashboard then you're already set to go. If not, don't worry you can simply connect your iPad, iPhone and iPod Touch via cable (jack to jack) or simply connect via Bluetooth.

Stay in contact with DriveBox
For any type of request, information, suggestions, questions or concerns you can contact us by e-mail: hello@lifelikeux.com

Keep up to date with future developments of DriveBox, you can follow us on Twitter: @iamlifelike. Follow us on Facebook: https://www.facebook.com/driive. Access our website at http://www.lifelikeux.com

Important: DriveBox has an in app purchase which gives you access to a 5 day weather widget (standard comes with 1 day), 360º street view in maps, a visual speedometer and a music FX simulator. The app is fully functional without the upgrade.
Big Blocks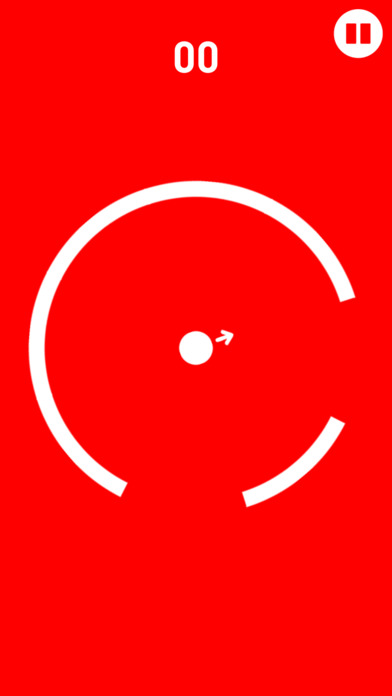 Normally $0.99.
Tap the screen at the correct time to throw the ball outside of the spinning obstacles.
The ball will throw in the direction of the arrow.
The more points you earn, the harder it becomes.
Personal Money Manager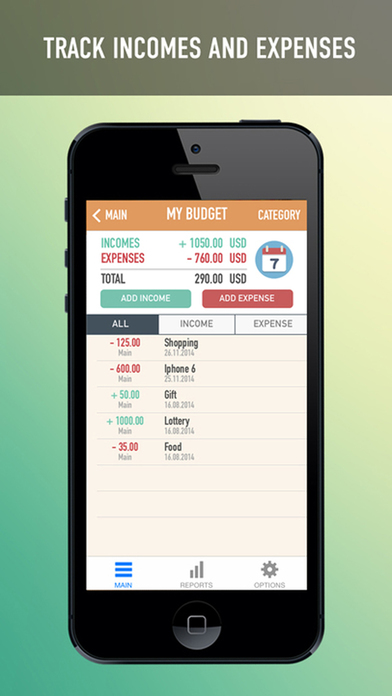 Normally $0.99.
Personal Money Manager is an integrated expense tracker designed to help you track your expenses, income, bills-due and account balances. It offers support for budgeting, and allows analysis of your expenses and income, including charts and graphs.

Income and expenses:
– one balance for all transactions
– financial statement review on a display
– revenues and expenses management
– comfortable adding of new events
– filter of transactions according to dates
– every month review of statistics

Exchange rate:
– main world currency
– some results at the same time
– fast access to selected currency
– the newest information

Notes:
– provide with opportunity of keeping financial notes
– easy-to-use
– system of reminders
Download Personal Money Manager
Rune Gems – Deluxe
Normally $2.99.
Rune Gems is an excellent, well-presented game, friendly to both long and short play sessions.
Five Star from -insidemobileapps.com

The whole game is well executed and we really love to tap on one of the runes, for the animation is so smooth.
Five Star from -fun2tap.com

Rune Gems is a new & unique puzzle game.

HOW TO PLAY:
1.You have a tray that holds 7 tiles.
2.Any tile you tap goes into your tray.
3.All tiles that enter your tray are automatically sorted by color and once you have EXACTLY 3 matching tiles of one of one color, those 3 tiles disappear and you score some points.

If you happen to tap on too many unmatched tiles so as to clog up the tray with no way to form a group of three matching tiles from the available tiles on the board, the game ends the second you add that 7th tile and it isn't immediately part of an existing set.

A little trick:
Since a grouping can NEVER be more than 3, is to simply match as many triplets as fast as possible for an escalating speed combo bonus…but be careful, if in your haste you end up tapping on 4 red pieces, that 4th piece will now sit on the tray clogging stuff up until you find it two more partners. So always be mindful of what you put on the tray and make sure you can match it off quickly or letting it clog the flow up a bit is worth it if it is blocking your access to many other tiles underneath.
iCarConnect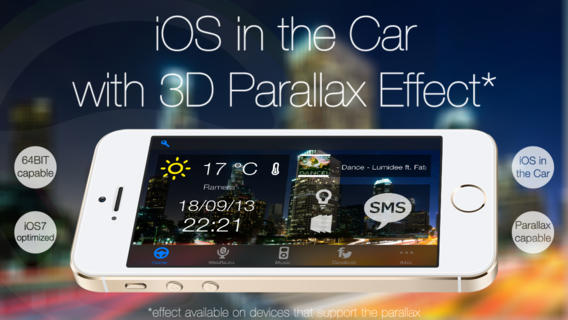 Normally $1.99.
iOS in the Car is here in your hands!

With iCarConnect driving has never been so safe and pleasant!
Optimized for iOS7 is the perfect app to accompany you while driving.
Feature-rich, customizable, with a simple and appealing interface.

iCarConnect is divided into various screens customizable in the order and graphics.

HOME:
• Customizable background color by scrolling in horizontal the finger on the screen
• Display currently playing song
• Date and time
• Outside temperature and climate *
• SMS button to send a text message quick choice between three favorite contacts
• Torch button to help you see in the dark in case of need
• Wallpaper button to personalize iCarConnect **
• Menu button to access help and settings
• Hide interface by scrolling in vertical the finger on the screen
• Start/Stop the music by touching the screen with two fingers. Skip to the Next/Previous song by sliding two fingers horizontally on the display

MUSIC:
• Comfortable interface designed for in-car use
• Practical access to your music library where you can choose between songs, playlists, genres, albums, artists, etc. ..
• Shuffle button to listen to songs randomly

WEBRADIO:
• Listen the best radio in the world *
• Large list of international web radio
• Add your radio, and save your favorites

YOUTUBE:
• Entertain your passengers *
• See video from all over the world and listen to your audio system
• Display video full screen
• Buttons back/next for easy browsing of pages
• Share favorite videos on Facebook, Twitter, Google, etc. …

MAPS:
• Search and easily reach a location with 3D Turn by Turn Navigation *
• Viewing standard, satellite and hybrid
• Detailed information on the position in which we find ourselves
• Rescue and recovery position car (Car finder)

PHONE:
• Large keys for type with safe the number to call
• Speed dials to three default contacts
• Go quickly to your personal address book with a button and select a contact to call

INTERNET:
• Need to quickly find information? Help yourself with the new integrated web browser! *

SHARE:
• Long list of states populated with information about the music being played, temperature, position, etc. … *
• Select the status you want and share it on Facebook, Twitter, Mail, SMS.

FEEDRSS:
• Stay informed *
• Receive news from around the world
• Create your own list of your favorite sites
WHAT THE PRESS SAYS ABOUT ICARCONNECT:
"Turns your iPhone or iPod touch into an onboard information and control station for your car!"(AppAdvice.com)

"The best app to use iPhone in the car"
(IPhoneItalia.com)

"ICarConnect app is efficient and multifunctional"
(Macitynet.it)

"Selected from the best Italian Apps!"
(Magazine My Apps)
LINK:
iCarConnect can easily be connected via a jack to jack cable from the headphones jack of your iPhone to the Aux input of your radio or via Bluetooth.

IMPORTANT:
If you use the Bluetooth feature, before purchasing, make sure your radio has the "Bluetooth Audio" function. In some cases, some radios do not support music playback on your iPhone. You can test it by playing Music Application installed as standard in your iPhone.

* Some features require an internet connection and location services active
** The custom backgrounds require purchase via In-App
*** iCarConnect works only in landscape mode
ContactsXL Classic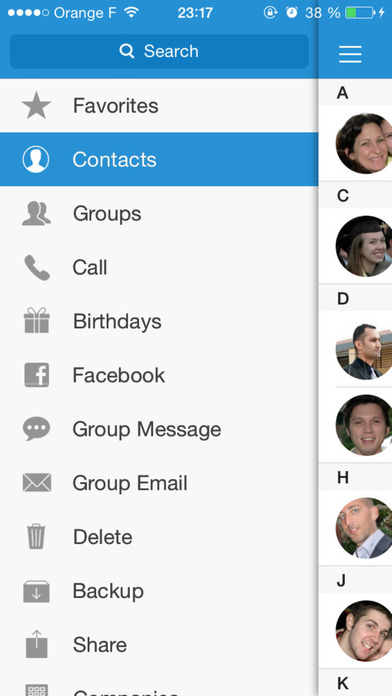 Normally $0.99.
With ContactsXL you can manage your contacts and create groups. Quickly send group text and email. Call your favorite contacts by a simple tap on their photo. Get notified on contacts' birthdays and anniversaries. Delete duplicate contacts from your address book. Backup and share contacts. Use a T9 phone dialer. Search in all fields. View contact photos in lists. And so much more!

Features:

MANAGE CONTACTS AND GROUPS:

Create, edit and delete contacts! Create, rename, organize and delete groups!

SEND GROUP TEXT AND EMAIL:

Quickly send messages to groups unlike with native apps that require you to add contacts one by one! You can use message templates and attach photos to your messages!

PHOTO DIALER FOR FAVORITES:

Quickly access your favorites and call them by tapping on their photo!

BIRTHDAY REMINDERS:

You get notified of birthdays, anniversaries and all other dates in your address book!

FAST T9 DIALER:

Quickly dial with the built-in T9 dialer that suggests contact numbers as you tap buttons! (iPhone only)

DELETE DUPLICATE CONTACTS:

Delete duplicates from your address book!

BACKUP CONTACTS:

Backup contacts and restore them at any time right from your iDevice! Share backup files by text message, email or to your computer via iTunes!

SHARE ADDRESS BOOK INFO:

Share contacts and choose the fields to share! Share a list of contact names, phones, emails and notes!

SEARCH INFO IN ALL FIELDS:

Search contact info in all contact fields: phones, emails, notes, etc..!

SORT CONTACTS BY ANY FIELD:

Sort contacts by any field: company, job, date of modification, etc..!

QUICKLY CREATE CONTACTS:

Duplicate contact information to create new contacts faster!

QUICKLY DELETE CONTACTS:

Delete multiple contacts at once! Filter contacts for an easy deletion (contacts without number, without notes, etc..)!

SMART GROUPS:

Simply define rules and smart groups will update automatically!

ADD APPOINTMENTS WITH CONTACTS

Quickly link contacts to events in the calendar!

CUSTOMIZE THE APP:

Choose theme, photos size, menu items, etc..!

THE APP IS UNIVERSAL:

ContactsXL is compatible with iPhone and iPad!

Thank you all for your comments, they are just amazing!