If you purchase an independently reviewed product or service through a link on our website, we may receive an affiliate commission. Learn more.
It's time to start the week off with a bang, and we've got just the thing. Today's list of paid iPhone and iPad apps on sale for free includes several hot apps that have never been featured on the site before. There are a bunch of noteworthy apps on Monday's list, including one that uses artificial intelligence to help you rap about anything you see. Will wonders never cease?
These are paid iPhone and iPad apps that have been made available for free for a limited time by their developers. There is no way to tell how long they will be free. These sales could end an hour from now or a week from now — obviously, the only thing we can guarantee is that they were free at the time this post was written. If you click on a link and see a price listed next to an app instead of the word "get," it is no longer free. The sale has ended. If you download the app, you will be charged.
Rapto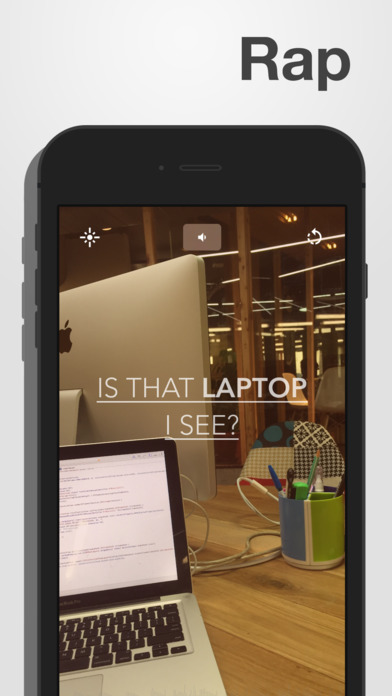 Normally $0.99.
Ever wished that you could turn your normal day into a rap song?
I'm guessing probably not.
But hey, this is the kind of thing you don't know that you want in your life until you try it out!

Rapto lets you create music using artificial intelligence & your camera.

Simply point the camera towards any object around you and Rapto will use it's inbuilt neural network to "understand" the object & create rap music!

*Note – Rapto does not send images to any remote servers to do the image processing. You don't even need an internet connection actually, so feel free to bring up Rapto next time you want to pass time in an aeroplane!
Remote Mouse for iPad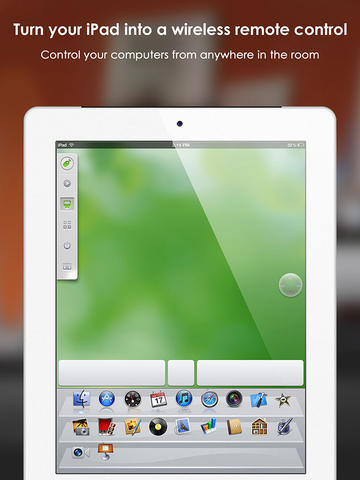 Normally $1.99.
Remote Mouse turns your iPhone, iPad or iPod into a wireless user-friendly remote control for your Mac / PC. It'll surprise you with fully simulated touchpad, keyboard and featured remote panels which make your remote experience simple and efficient.

Giving a presentation? Watching an online movie? Or transferring pictures within a second? We make it dead easy to control your PC/Mac! Just sit back and enjoy the day.
* * * * * * * *
Questions? Suggestions? Cooperations? Or just want to say hello?
Join our Superuser forum at: http://goo.gl/1vO2NM
** FEATURES **

• Fully Simulated Mouse
• Magic Trackpad
• Multi-Touch Gestures
• Function Keyboard in Landscape Mode (full version only)
• Key Combination Input
• Media Remote – convenient control of iTunes, Keynote, Hulu and PowerPoint… (need unlocking)
• Changing Keynote Slides with Physical Volume Buttons (media remote feature)
• Remote Image Viewer & Transfer (need unlock)
• Application Launcher & Switcher
• Shut Down / Sleep / Restart / Log Off Remotely
• Numeric Keyboard
• Swaying Mode Control
• Remotely Typing with Voice (need Siri)
• Connect via IP & QR code
• Password Protection
• Customizable Wallpapers
• Works under Wi-Fi and 3G network
• Compatible with Windows 10, 8, 7, XP, Vista, Mac OSX 10.6+
** TO GET STARTED, YOU ALSO NEED **

1. Visit http://www.remotemouse.net with your Mac / PC. Download & install Remote Mouse server on computer.
2. Make sure that your mobile device is connected to the same Wi-Fi (or 3G hotspot) as your computer.
3. Open Remote Mouse App, Click "Start" to connect.
Download Remote Mouse for iPad
Easy Spending
Normally $0.99.
See where your money goes and take control of where to spend your money effectively using the simple and yet powerful money management App on iOS.

The Easy Spending expense tracker, is the most powerful and convenient daily money management App on the GO for iPhone and iPad, that neatly tracks all your cash flow between different accounts that you can budget, and is an easy to use App on a daily basis.

It is now, all the more secure, with the addition of Automatic Backup Service as part of its In-App purchase. With this feature you never have to worry about losing valuable financial data, either through accidental deletion or change of device. You can restore it on any device with this App installed.

Comes with easy gestures with convenient layout and clutter free interface, with large fonts, well spaced layouts for easy viewing and readability.

Great for maintaining monthly recurring bills with reminders, it has the convenience of an Finance Tracker and BILL reminders at one place.

HIGHLIGHTS

@ Never loose your valuable financial data with the All new Automatic Backup Service, (available as an In-App purchase)

@ Excellent and seamless cloud sync of all your transaction data. (available as an In-App purchase)

@ BILL Reminders.

@ Recurring income/expense tracking

@ MULTIPLE ACCOUNT(S) Summary in a single screen, and nice reports.

$ Passcode LOCK.

$ Support Fortnightly transactions.

$ NOTIFICATIONS added to Default calendar for recurring transactions as an option. Using this option, NEVER forget to pay your BILL on time.

$ See future bills/payments and income using, "UPCOMING TRANSACTIONS" view.

$ Cool Search based on category and notes

$ Allows transactions to be emailed as CSV, and also uploaded to your Google Drive account

$ Store data for MANY MANY years

$ Preview comments in History while drilling down the transactions.

$ Use MULTIPLE accounts like Checking, Savings, Credit card, Cash flow, Mortgage accounts etc.

$ Preview comments in History while drilling down the transactions.
*** REPORTS ***

$ Powerful reports, timeline reports

$ Doughnut chart reports gives a clean break up of where your money is going.

$ Email csv file of all your data for single or all of your accounts.

$ Upload csv file also to your Google Drive account

— Automatic Backup Service —-
Automatic Backup Service is an auto-renewable In-App purchase that lets you take automatic backup without you having to do anything manually. Just keep using the App, and an automatic backup of all you data is safely stored either weekly or monthly. When you App is deleted by mistake or phone is replaced there is no hassle in getting your data back.

This feature is offered as a free trial for one month, and the cost of subscription is $0.99 per month, after the trial period. It auto-renews every month until it is cancelled.

This feature is also offered as an annual subscription with a cost of $7.99 per year, with a initial trial period of 1 month. It auto-renews every year until it is cancelled.

Payment will be charged to iTunes Account at confirmation of purchase, and account will be charged for renewal within 24-hours prior to the end of the current period.
Adventure To Fate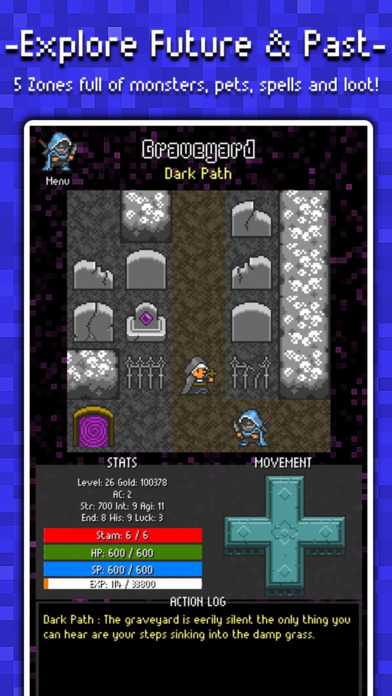 Normally $1.99.
2016 Sleeper RPG of the YEAR! -TouchArcade

Adventure To Fate : Quest To The Future – is an JRPG style dungeon crawler game
-Tons of character creation possibles (8 Classes, 20+ Pets, 6 Professions)
-450+ items to loot, craft, buy and find.
-170 unique monsters to fight
-Fully accessible to the blind using Voiceover
Quest To The Future Story

Our biggest fears have come to fruition, the defenses of the dimensional ports have failed. An evil force has laid to waste our guards and now pours through the portals without resistance.

We've brought you here as our last chance at stopping this evil. You're one of the select few that have used the portals before, to come here for a better life, but in our darkest hour we turn to you one last time, to go back and triumph where we failed.

With our guards and roads destroyed, getting back to the portals will not be easy, as this invasion has crippled our ability to send forces en masse to clear a path. You'll be forced down, through the sewers that run underground to the ruins, into the crypt where the portal to the future lies. You must make haste we don't have much time!
– Customize Your Hero –
8 Classes – Mercenary, Assassin, Cultist, Mutant, Priestess, Ranger, Time Guardian, Arcane Archer
6 Professions – Weaponsmith, Armorsmith, Leatherworker, Tailor, Jeweler, Alchemist
20+ Pets to accompany you in battle
Leveling system that goes up to 27 levels
– Crafting System –
6 Professions – Weaponsmith, Armorsmith, Leatherworker, Tailor, Jeweler, Alchemist
200+ Items to craft
30+ Materials to work with
Share Items between characters using the Account Vault
– Explore Time –
5 Themed Areas from the Past and Future (Sewers, Ruins, Crypt, Frozen Wastelands, Earth Core)
Over 2100 rooms to explore, search, and loot.
Each area has its own unique enemies, spells, shops, treasures, items and much more!
– In Depth Stat & Skill System –
Featuring 200+ Spells/Skills
Damaging skills – These are direct physical attacks that damage the enemy
Damaging spells – These are direct magical attacks that damage the enemy
Damaging All spells (AOE) – These are direct magical attacks that damage ALL enemies
Summoning spells – Allows certain enemies to summon others to help
Healing HP spells – These are spells that heal the casters life/hitpoints (HP)
Healing SP spells – These are spells that heal the casters skill points (SP)
Buffing skills – A skill that user casts on itself to raise some stats
Debuffing skills – A skill the caster casts on enemies to lower some stats
Mimicking skills – Use the enemies skills against them
Taunts – Enemies you must attack first
Death Spawns – Enemies that spawn others upon death
Confusing Skills – Enemies that are confused might attack themselves or other monsters
– Endless Loot & Treasures –
500+ unique items
12 equipment slots to to fully customize your characters – (Weapon, Shield, Helmet, Chest, Gloves, Legs, Boots, Belt, Bracelet, Necklace, 2x Rings)
Randomized drops on all monsters
Item rarity color system (Common, Uncommon, Rare, Epic, Legendary)
*Share* all your items with the Account Vault System.
– Other Features –
Game Center Leaderboard enabled.
Indie created game built for the people!
100s of hours of game play between all classes!
Autosave feature – Easy to pick up and play at any time!
Unlimited character slots so you can try every combination possible.
Retro Pixel Art
8Bit sound/music
Library system that explains general game, character, skills and combat systems.
Fully accessible for the vision impaired using Voice Over.
Thanks for taking a look!
FlipCam PRO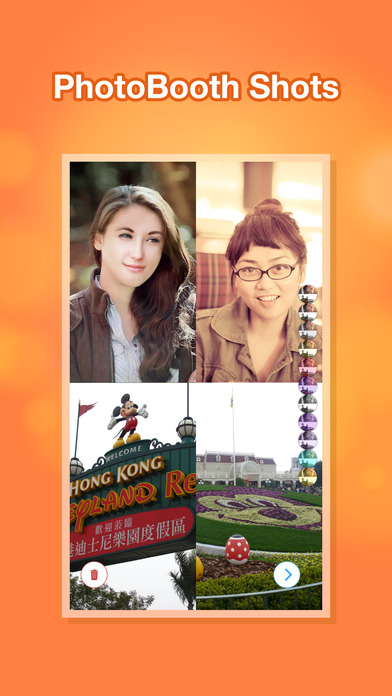 Normally $0.99.
Enjoy unwatermarked version of FlipCam!
FlipCam is a fast camera to capture the entire moment with instant front-back shots! And it uses 3D force touch pressure gestures, so you can easily and quickly capture beautiful shots, record videos, create and share PhotoBooth shots (application is still usable by all devices but without the use of force pressure)!

Features:

– Combine front & back camera shots instantly into one photo
– With 3D force pressure capable devices, capture photos & videos using force touch
– Easily create PhotoBooth moments
– Pick and choose favorite photos from your PhotoBooth moments
– Add photo & video filters to your shots
– Share on Snapchat, Instagram, Facebook, Twitter, and many more of your favorite social networks
Vima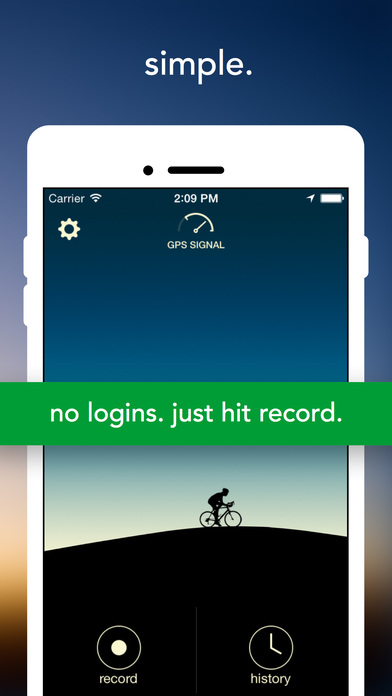 Normally $1.99.
Vima is a GPS based tracking app for people who want to keep track of their biking fitness goals. It is an app aimed at simplicity that allows bikers to keep track of their runs easily without a lot of unnecessary stuff getting in the way.

APPLE WATCH
Easily start, pause, resume, and save a ride without ever getting your phone out of your pocket. Check your distance, speed, time, and altitude from your Apple Watch in realtime.

STATS AND MAPS
Vima tracks speed, distance, altitude, and time. It also gives you a map showing where you have been while you are saving a ride.

COLOR CODED
When viewing saved rides your route shows up on the map color coded by speed. It shows where you went the fastest (green) and where you were slowest (red).

VOICE SUMMARY
Don't want to look at the screen every few minutes? You can have the app tell you updates on your progress in set distance and/or time intervals.

SPLIT TIMES
Added splits to the history review page. Choose from 9 different distances and see how each section of your workout went.

CALORIES
See calories burned. Set your weight in settings and get your calories burned in real time and on the history page after your run.

BIKE TRACKING
Track the distance on your bike so you know when it's time to do maintenance or replace it before problems happen.

PAUSE AND RESUME
Pause the workout to catch your breath or chat with a friend and then resume when you get back to it.

FACEBOOK & TWITTER
Share your workout with your friends on Facebook or Twitter with our easy to use integration.

PEBBLE SMARTWATCH
Vima connects with your Pebble to show you time, distance, and pace on your wrist without making you get your phone out.

UNITS
The supports both standard and metric units.

If you've read this far, you should definitely give Vima a shot. We think you'll love it, and if there is anything you'd like to see for the app in the future just let us know. We love hearing from our users.

Note: Continued use of the GPS will reduce battery life.
FaceGo
Normally $0.99.
Would you like to be stronger, faster and hotter? Take a selfie and change your face with FaceGo now!

Features:
– Swap your face with your friend, your idol or your love! – AND HAVE ENDLESS FUN!
– Use photos in camera gallery, Facebook, Instagram, our stock photos or web search. No limitation! Infinite possibilities!
– Change faces automatically. Being a famous star could never be so easy!
– Share your funniest artistic photo with friends and family!

Want to laugh some more? No problem! Get our Face Story App to turn face arts into video. Share to show your friends what an artist you really are.
Tungoo
Normally $0.99.
Welcome to the exciting new world of Tungoo! Get ready for a truly unique mobile gaming experience.

Tungoo's world is a seamless vertical adventure starting from the ground and ending at the edge of space. Eat bubbles to fill up with gas and boost your way up to save Tungoo's friends from their alien abductors.

Navigate through Tungoo's world with tilt controls and a multi-touch layout that will keep you honed in on the action.

Enjoy lip-smacking good collectibles, high flying boosts, bubble bursting excitement, in-game cash reward challenges, awesome wearable gear with stat improvements, and much more!

Explore the world of Tungoo and rise to the occasion to rescue his friends.

Features
– Unlock over 100 pieces of gear to improve your stats and your look
– Over 190 challenges to complete with in-game rewards
– Sell what you collect for in-game BugBucks
– Take a chance on re-rolling gear for better stats!
– Track your stats with the personal stat tracker system
– Back up to iCloud and play on another device!
– In-App purchases that will get you ahead in the game
Wright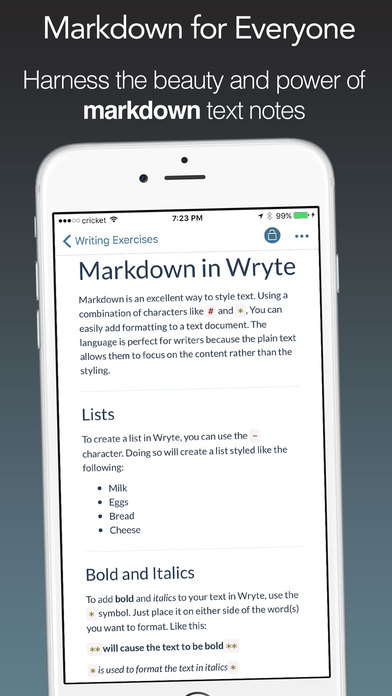 Normally $1.99.
With Wright, anyone can create beautiful markdown documents and notes. The app features a beautiful and streamlined interface, designed for iOS 9 and the latest devices. Your words are instantly synced to all your iOS devices in real time.

Wright has the following features:
• Beautiful Markdown Styling
• Real time data syncing between your devices
• GitHub flavored Markdown (for code snippets)
• Organize your work into notebooks.
• Clean minimal interface.

Whether you are a seasoned writer or a beginner, give Wright a try. We think you'll love it
Annota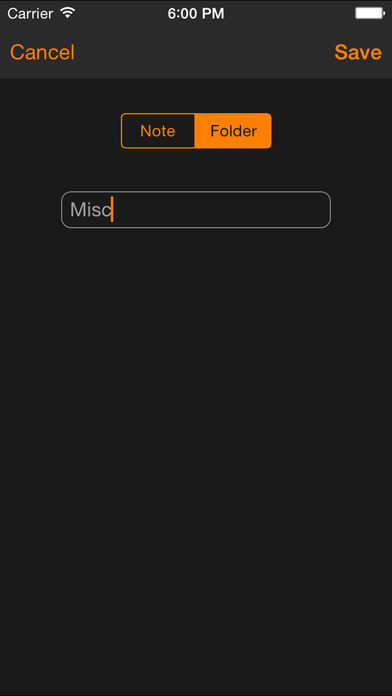 Normally $0.99.
Annota is a simple, full featured app for saving and organizing notes.

Features:

Edit notes quicker by swiping left and right with one finger to move the cursor, and two fingers to highlight.
Double tap the top bar to toggle a dark theme, intended for easy use at night.
Add folders to group notes together.
Tap and hold a folder or note to edit the title.
Search notes and folders with filters to find what you're looking for in a snap.
Tap and hold on the back button to jump all the way back to the "All" page.
---
Our deals and product reviews are picked by BGR's expert editors and team.

Follow @BGRDeals on Twitter to keep up with the latest and greatest deals we find around the web. Prices subject to change without notice and any coupons mentioned above may be available in limited supply.