If you purchase an independently reviewed product or service through a link on our website, we may receive an affiliate commission. Learn more.
You did it! You survived another week! There's no better way than to celebrate the end of yet another long week than by downloading a bunch of hot premium iPhone and iPad apps that are all on sale for free. Today's list includes a bunch of nifty apps that span a range of categories, and the highlight is likely a very cool app that lets you automate tasks on your iPhone. Check them all out below.
These are paid iPhone and iPad apps that have been made available for free for a limited time by their developers. There is no way to tell how long they will be free. These sales could end an hour from now or a week from now — obviously, the only thing we can guarantee is that they were free at the time this post was written. If you click on a link and see a price listed next to an app instead of the word "get," it is no longer free. The sale has ended. If you download the app, you will be charged.
Actions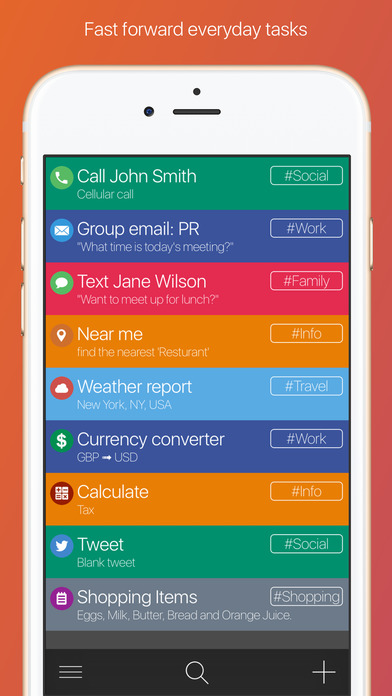 Normally $1.99.
The Actions app allows you to automate monotonous tasks on your iOS device. Simply create an action of your choice (i.e.: text message), customise the action settings and tap save. Just like that, you'll have a one tap action to send a message, view the news and much more. Stop wasting time switching between apps, use the Actions app and automate the task at hand.

Key features:

– Lots of different action types to choose from, including email, text, local weather reports and much more.

– Quick access from spotlight: All actions are saved as search results, simply search for the action of your choice and tap to go.

– Quick access iMessage app: Run your favourite actions within any of your message conversations. Use template messages, share the latest news, convert currencies, find/share places of interest near by and more, all within the iMessage app.

– Quick access widget: Add up to three of your favourite actions, to the app widget for one tap access from the notification centre.

– Action notifications: Set action reminders at a particular date/time or location of your choice.

– Third party app support: Create actions for your favourite iOS applications.
Guardify Pro
Normally $9.99.
Fed up of forgetting passwords? Feeling overwhelmed with different locks and codes?

Well here's your solution!

Secure, Convenient, Easy to use. These are the expressions that describes Guardify and its ability to

store all your confidential information and important files in one place, behind one password!

This is how Guardify helps you:

• Secure all your passwords, documents, photos and other files easily

• Sync across Apple devices

• Simple, hassle free user interface

• Only remember one password to log into Guardify

• Only YOU can decrypt and access all your data

• Customizable password generator

• Folders, to organise and categorise

• Tap a field to copy it instantly to clipboard

• Search bar

• Favourites

• No ads

• Auto-lock when screen turns off, or app exits

• Self-destruct if too many incorrect entry attempts

• Retrieval of passwords from our secure online storage service if you lose your phone

• SSL transmission and AES-256 bit MILITARY GRADE encryption to keep your data safe
Rocket Video Cast for Roku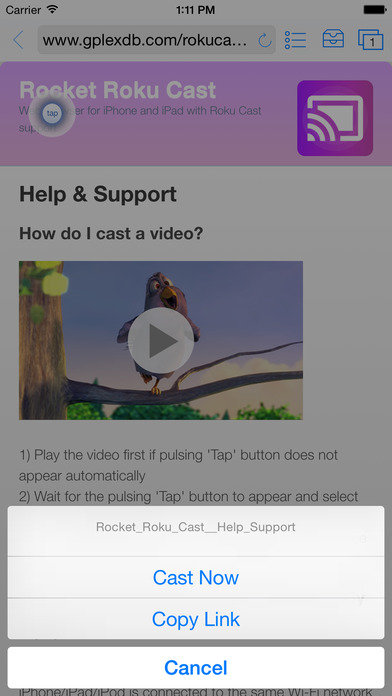 Normally $0.99.
Unleash your Roku device with Roku Rocket Video Cast. With Roku Rocket you can browse the web and stream any web video on your Roku attached TV, and you can even store those videos and cast them later.

The app currently works with following: Roku 4, Roku Streaming Stick, Roku 3, Roku HD (2500) or Roku LT (2400+2450) Player!
[Roku 1 and 2 not supported]

Rocket is also a fully featured file manager that allows you to store files to your iOS device. You can then view/play the stored files right on your device offline or transfer them to your computer, and of course you can cast your stored videos to your big screen.

Additional Features:
– Cast videos from all major streaming video sites
– Cast from major file sharing sites
– Full featured web browser
– Start screen with the most frequent visited history entry's
– Open saved tabs on startup
– Real-time search in your browsing history, bookmarks and tabs
– Search engine integration in the Address bar
– Share URL's via Twitter, Mail
– Search in the website
– Passcode protected
– HTTP Server to transfer files in and out of the app
– Download Manager
– FIle Manager to organize your files in folders etc.
– Address bar search engine options (Google, Bing, DuckDuckGo, StartPage can be changed App Settings > Search Engine)
– (NEW!)Multi format video/audio player allows you to play almost any video and audio format without leaving the app (wmv, mpeg, mpeg1, mpeg2, mpeg4, 3gp, sf, avi, divx, dv, gxf, m2p, m2ts, m2v, m4v, mkv, moov, mov, mp4, mpg, mpv, mt2s, mts, mxf, ogm, ogv, ps, qt, ts, vob, webm, wm, mp3, m4a, wma).
– (NEW!) Extract audio from mp4 files (convert to mp3)
– (NEW!) File Manager – create folders/organize/move files/etc.
..and lots lots more.

Supported format for Roku include mp4, m4v, m3u8, hls, and live streams are supported.

IMPORTANT NOTES, PLEASE READ BEFORE PURCHASING:
This app currently does NOT support Flash, Silverlight and iTunes purchased movies and other DRM protected videos like HBO now, Hulu, Netflix, Amazon Instant Videos.

This app is not affiliated with Roku or one of its products and produced independently.
Download Rocket Video Cast for Roku
Yumget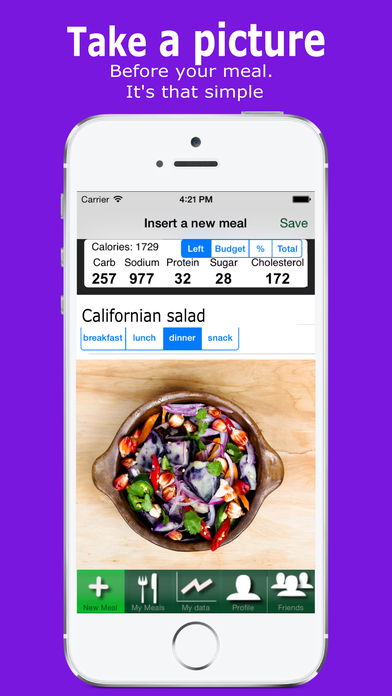 Normally $1.99.
Yumget is a visual photo food diary. It includes a calorie counter and nutrient analysis to help you to perform at your best.

A food diary has been proven to be very effective in helping you lose weight and improve your general wellness.
Yumget allows you store and input your meal nutritional content into HealthKit.

Here is how Yumget works:
Take a photo of your meal, and then indicate which ingredients are included in your meal. The app will count the number of calories, vitamins, and essential minerals that are included in your meal.

Features:
– Easiest way to keep a food diary. It's the simplest app to use.
– Built-in sharing and following friends within the application.
– Count the number of calories, minerals and vitamins per meal.
– Visual calendar of all past meals
– Database with up to 100,000 common ingredients with new items added everyday.
– Access your account on multiple devices

With Yumget you need to create an account with either your email or Facebook. This is necessary since you can save your data for further analysis on different devices or through the web interface.
Commander Compass
Normally $3.99.
Commander Compass is an essential GPS toolkit for outdoors and off-road navigation. Packed with tools it serves as a hi-tech compass with maps, gyrocompass, GPS receiver, waypoint tracker, speedometer, altimeter, Sun, Moon and star finder, gyro horizon, and coordinate converter. It saves your custom places and waypoints, navigates precisely to them later, shows them on maps, displays detailed GPS info, measures distances, angles, and does a lot more.

COMPASS & GYROCOMPASS

Accuracy improvement techniques, special compass modes and calibration methods available in Commander Compass only make it a real instrument – the most advanced and accurate digital compass.

FINDER, TRACKER & NAVIGATION

Commander Compass operates in 3D to show real-time object positions, info and directions to them overlaid over maps or a simple background.

Save current position, add points from maps, manually enter location coordinates and bearings, add stars by hand or use a built-in star catalogue.

Find saved places and objects later simply by following directional arrows.

Commander Compass tracks multiple targets simultaneously and shows their info – distance, direction, azimuth, elevation and estimated time of arrival.

Copy, paste and share locations, coordinates and map links using many supported formats.

GPS, SPEEDOMETER & ALTIMETER

Find and track your location and get detailed real-time GPS data – coordinates in dozens of formats, altitude, course, current, maximum and vertical speed, using imperial, metric, nautical and surveying units.

MAPS

See your and targets' positions on maps using different map styles and alternative map providers – plan waypoints and measure distances.

NAVIGATE BY STARS

Track positions of stars, Sun and Moon with arc second precision – use them as a reference to calibrate compass for maximum accuracy.

DEMO & HELP

Videos:
http://j.mp/compass_vids

Manuals:
http://j.mp/compass_help
Dolist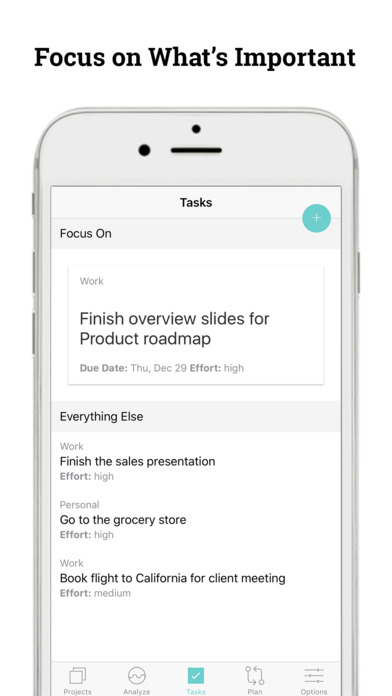 Normally $24.99.
Narrow your focus, achieve balance
Complexity is too many things on your mind at once. Dolist serves up only the most important task the very moment that you need to think of it. Not everything else. That's it.

Prioritize across all of your lists
You have many lists in many places. Organizing a single list is simple, but among many it's almost impossible. Rather if it's your 9-5 or your family vacation, Dolist, sets priorities based on deadlines and where you are right now. That's smarts.

Capture what's on your mind
In the future, we'll write emails with in our thoughts. Today, we write lists with Dolist. Tell Alexa, Siri, your smart car, or possibility your fridge, to add tasks from the summit, the sea, your desk or the shower. Free your mind to get more done. That's you.

With Dolist, you can:
• Capture tasks quickly and effectively
• Seamlessly plan your day by comparing tasks against each other
• Add task details seamlessly by following the prompts in the Plan tab
• Review your daily productivity over the past seven days
HyperVideo Editor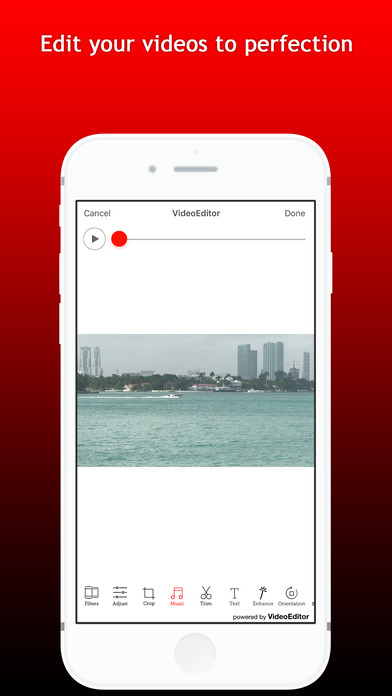 Normally $9.99.
Ultra high speed video editor.
Edit your videos to perfection and share in your favorite social media platforms.

Features:
– Slowmo/Speedup
– Borders
– Filters
– Text
– Music
– Blur
– Emojis
– Stickers
– Much more!

Send us your feedback and we will continue to improve the app!
Rap Studio 2
Normally $2.99.
The greatest rappers in the world used the greatest beats and the closest mic to make history! It's your turn

Download Rap Studio 2. Get started on your mark in history.

**Beats format: intro/verse/hook/verse/hook/shortVerse/hook/hook
**Mastered Beats!
**48+ vocal tracks!
**Import your own beats from email or other audio apps! (mp3, wave and aiff files are compatible. Choose Open In Rap Studio 2)
**Bounce & Share Everywhere
**Unlimited Songs
**Track Automations
**Mix & Pan vocal stacks
**Exclusive Studio Community: see how you stack up against the best around the world using Rap Studio 2. Listen to others and share you songs on the Studio Community within the app.
---
Our deals and product reviews are picked by BGR's expert editors and team.

Follow @BGRDeals on Twitter to keep up with the latest and greatest deals we find around the web. Prices subject to change without notice and any coupons mentioned above may be available in limited supply.