If you purchase an independently reviewed product or service through a link on our website, we may receive an affiliate commission. Learn more.
2017 has been a solid year so far for app sales, and the trend continues on Tuesday. Today's list features nine premium iPhone and iPad apps that would typically cost you anywhere from $0.99 to $3.99 a piece to download, but right now each and every one of them are on sale for free for a limited time.
These are paid iPhone and iPad apps that have been made available for free for a limited time by their developers. There is no way to tell how long they will be free. These sales could end an hour from now or a week from now — obviously, the only thing we can guarantee is that they were free at the time this post was written. If you click on a link and see a price listed next to an app instead of the word "get," it is no longer free. The sale has ended. If you download the app, you will be charged.
Photo Reminders
Normally $0.99.
Functions:
– iOS 10 notifications with attached image
– iCloud synchronization
– notifications with "remind me at location"
– add images from the Photos app
– use Camera to take photos
– e-mailing a note
– create voice memos
– creating text notes
– setting the date and a sound reminder
– sharing a note through social networks
– sorting according to addition and reminder dates and filtrating notes
– searching notes by the name and their description.

"Photo Reminders" is the opportunity to make a reminder quickly and clearly about any event: a meeting, a birthday gift purchase, a concert, an important call or simply an evening walk with your pet.
Moreover,you can sort out your reminders by groups

Ideal application for those who value their time.

It's enough to * Choose the photo from the Photos app, * Make a photo or * Record a voice message".

"Photo Reminders" enables to create reminders instantly, without spending time for the description of the forthcoming event, which is also convenient while driving.

How does "Photo Reminders" work?
For example, walking around the city, you can pay attention to the poster: premiere of the long-awaited movie. You get the phone, take a picture by the means of this application – at the necessary moment the program will inform you that it is time to buy tickets. The application remembers everything for you!

"Photo Reminders" is also an excellent helper in the office:
You can remind your colleagues about the forthcoming meeting through the application mailing.
Moreover, you can share the notes with anyone through social networks!

"Photo Reminders" combines various functions with the simplicity of usage. The clear and convenient interface enables to create a reminder in just a few clicks.
iTranslator Widget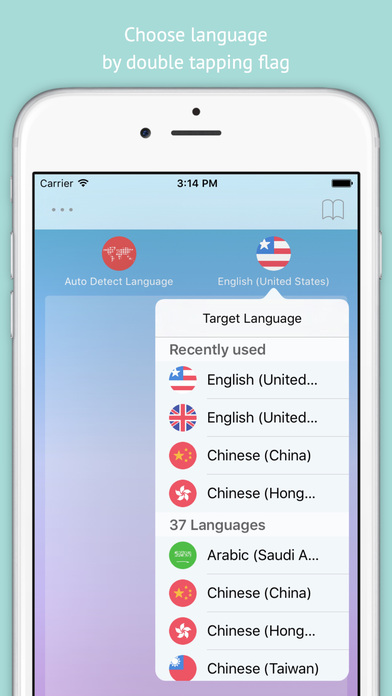 Normally $0.99.
Just swipe down Notification Center and quickly translate the text you copied from anywhere.

Features:

• Auto-detect source language, you can also set a default language by yourself.

• Support 37 languages (e.g: Arabic, Chinese Simplified, Chinese Traditional, Dutch, English, Finnish, French, German, Greek, Hindi, Italian, Japanese, Korean, Portuguese, Russian, Spanish…)

• Automatically translate while you swiping down notification center, you can also manually translate by tapping the purple circle indicator (oh… you should turn off `Auto-Translate` in settings first, or just double tap the circle indicator to switch it ).

• Speak text by tapping country flag.

• Check history by tapping history icon ( only up to three records. Don't worry! Just double tap the history icon, you will be leaded to host application and check all history ).
Windy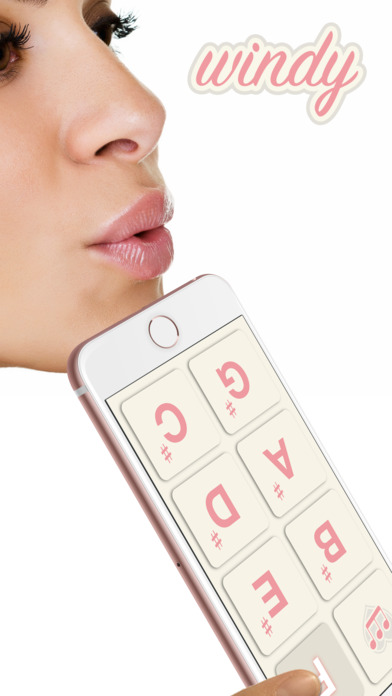 Normally $0.99.
Play Happy Birthday and other songs on your iPhone and iPad with Windy! No musical experience or talent necessary!

Here's how it works:

Simply hold down the keys on the screen and blow lightly into the microphone at the same time. Then…

– Tilt your iPhone to the left to play flat notes…
– Tilt your iPhone to the right to play sharp notes…
– Tilt your iPhone up and down to play across three successive octaves…
– Hold down keys to transition among pitches and octaves…

Play whatever you want, however you want! Windy is a fully functioning and interactive digital musical instrument.

Enjoy!
Awesome Lists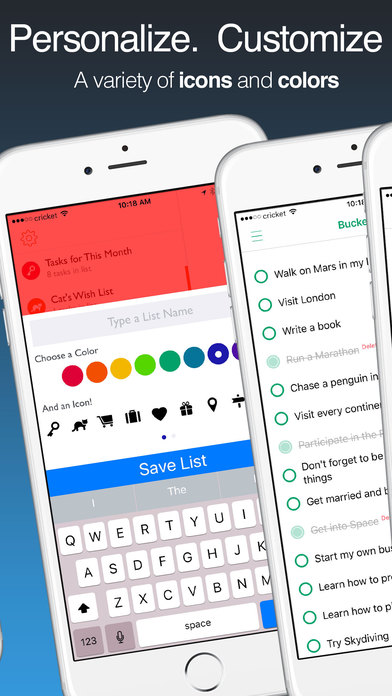 Normally $3.99.
Awesome Lists a designed as a simple and elegant solution to all the lists you make. It's uses are only limited by your imagination. With an emphasis on quick entry, a clean interface, as well as data that syncs to all your devices in real time, the app is simple but very powerful.

Features:

• Create colorful and fun lists
• Cloud syncing to all your devices
• A simple and clean interface
• Fast data entry
What could you use Awesome Lists for? Well here's a list:

• To do Lists
• Shopping Lists
• Packing Lists
• Inventories
• Bucket Lists
• Wish Lists
• Needed Items
• Projects
• Checklists
• Goals
• Outlines and Points to cover
• Places to visit
• Your Favorite Things
• And Much More!
wakerapper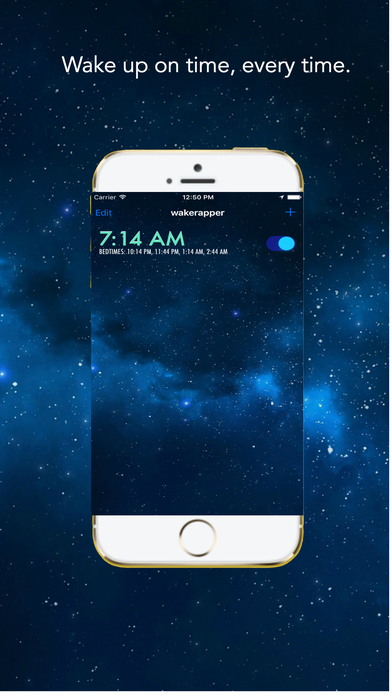 Normally $0.99.
The world's smartest alarm that checks real-time traffic and factors in your morning routine to calculate your optimum bed & wake up time.

Includes an intelligent nap timer with preset recommended nap lengths so you don't over sleep or get a sleep hangover.

Pair a sleep sensor to enable soundless alarm! Wake up with gradual lights and taps instead of a loud, disruptive alarm.
Buzzcom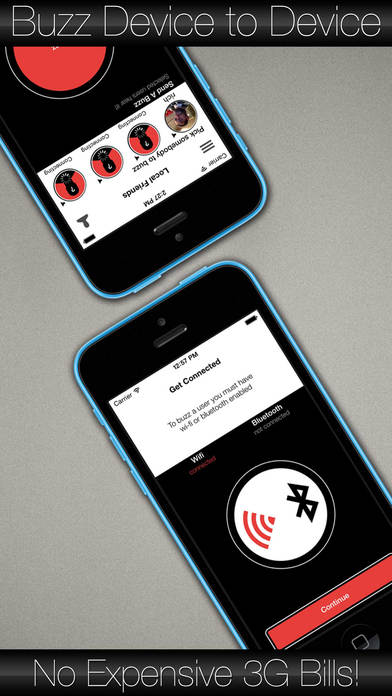 Normally $3.99.
Need to get somebody's attention? Want to alert a colleague?
A bit bored at work or school, want to annoy your friend or make them laugh?

Buzzcom makes it easy to send audio and vibration alerts to friends, colleagues and even complete strangers. Once connected with the press of a button you can make the other users device vibrate and play a sound, you can even record your own sound bite.. the possibilities are endless.

Best of all there's no need for a 3G connection and costly 3G bills as the connection is made via bluetooth or wi-fi*

Features:
– Audio messaging at your fingertips, record anything you want!
– Make the others persons device play your recording with the press of a button.
– Pick and choose who to Buzz or select multiple people at the same time.
– Setup a profile with a picture and connect up to 7 users automatically.
– See who's buzzing you with animating profile pictures!
– Disable sound and vibration alerts (perhaps you need to silently alert the other user)
– Easier and quicker than a text.

Ideal For fun (It's not all serious):
– Throw your voice across the room and scare people.
– Irritate your friends and play pranks on people.
– Record funny sounds and play them on your friends device when they least suspect it.
– Create a running joke, spread irritating comments that stick in your head, record and send favourite movie quotes! Be creative and have fun!

You might even start a new craze amongst your friends!

Ideal For work:
– Silently alert your colleague.
– Get someone's attention at a distance.
– Send an audio reminder to someone.
– Send important messages instantly.

* Both devices need to be on the same wi-fi connection or have bluetooth enabled.
iDownloads PLUS PRO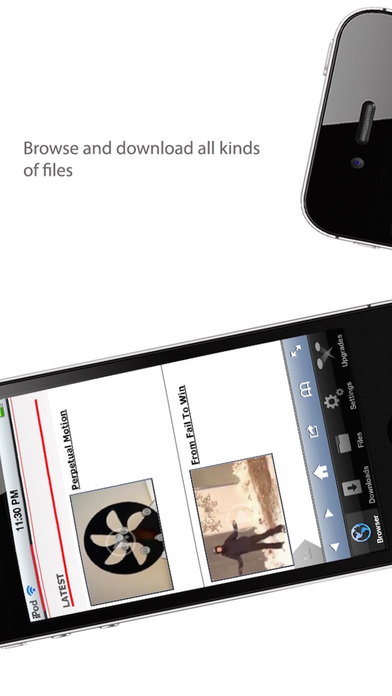 Normally $1.99.
IMPORTANT NOTE: This app is only for downloading NON-Audio/Video content e.g. pdf, docs etc which means that this app has NO functionality what so ever that can be used to download any kind of audio or video files.
Download manager:
-> Faster downloading.
-> Supports pause/resume or cancelling the downloading file anytime reliably through easy to use controls.
-> Live download progress bar, speed and size indication.
-> Able to download file of unknown size and unknown format.

File manager:
-> Powerful file search.
-> Document viewer supports Microsoft Word, Excel, Power point, pdf, txt, html and rtf file formats.
-> Extract ZIP and RAR files.
-> 'Open with' feature allows opening files in different apps installed on the device.

Photo viewer:
-> Photo Viewer supports all the iPhone supported image formats and shows the images in gallery and in slideshow as well.

Orientation Lock:
-> Supports Orientation lock both in portrait and Landscape mode.

Passcode lock:
-> Supports Locking of the app so that no one can access the application even when it is on and the screen gets locked or recovered from the background.
Reminders Widget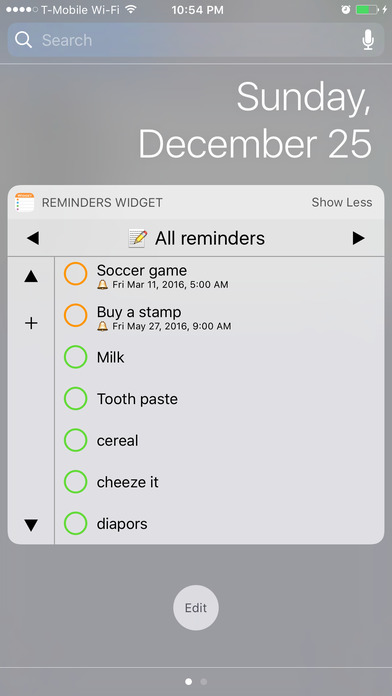 Normally $1.99.
Add reminders to iOS built-in reminders app from notificatin center withou unlocking the device. Save time to look and scroll through all your tasks and reminders.
The app offers the following features:
– View due or over due reminders from all groups in one place
– View all lists reminders in one place
– Add reminders from Widget without unlocking device
– View each reminders group list by itself
– Switch between reminders groups
– Scroll to view all reminders in each group
– Sort reminders by name or due date
– Complete reminders
– Tap on reminder to open Reminders app
More features will be added based on customer's feedback. Please try our "Week Cal Widget for iOS calendar" app that implements a week view of iOS calendar events in notification center.
GIFs Viewer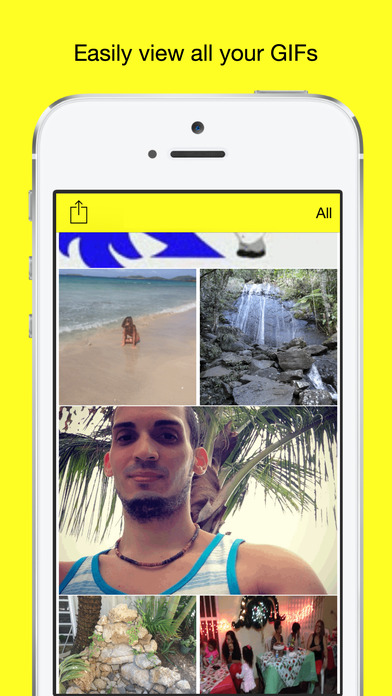 Normally $0.99.
This app will get all your GIFs, so you can view and share them very easily.

· View your GIFs while scrolling
· You can easily create GIFs with with your photos with Seqnce app
· No ads
· 3D Touch Peek and Pop support.
---
Our deals and product reviews are picked by BGR's expert editors and team.

Follow @BGRDeals on Twitter to keep up with the latest and greatest deals we find around the web. Prices subject to change without notice and any coupons mentioned above may be available in limited supply.