Whether you're looking to make your own music on your phone or add crazy effects to your photos, you've come to the right place. We've got all that and more in our first selection of paid apps gone free this week, with nine free apps on sale for free for a limited time. Act now if you want to get them while they're free.
BeatHawk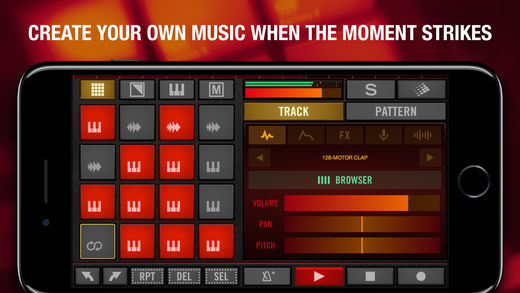 Normally $1.99.
Portable Music Production Studio : create beats, compose whole tracks, sample, record, sequence, perform, mix and arrange your own music!

» Packed with high-quality UVI sounds, instruments and effects
» Use included UVI sounds, your own samples, or high-quality expansion packs
» Use with other Apps that support Ableton Link. Audiobus, AudioCopy and AudioUnits
» Export your mixes, stems, MIDI tracks or as Ableton Live project files
» Share with your friends on YouTube or SoundCloud
» Get your ideas out quickly, efficiently and sounding great no matter where you are!

STUDIO GRADE
» Designed to put professional quality UVI software into a lightweight and fun performance-oriented package
» Delivers extreme sonic fidelity rivaling desktop products
» Power, speed and flexibility make for ultimate ease-of-use
» Ensures fast, intuitive and professional quality music production

SOUNDS
» Including 2 factory sound packs with 2,000+ samples, 290 presets and dozens of loops
» Import your own sounds (support for MP3, WAV, AIF, FLAC, and M4A)
» Record using built-in mic, line-in or external devices
» Edit and tweak sounds with high-quality effects and ADSR envelopes
» Integrated sound expansion store (Acoustic Grand, Atlanta Urban, Funk, Brass Riffs, Asia, World Percussions, Vintage Blues Guitar, Electric Organs, Electro Pop, and much more…)

CONNECTIVITY
» Ableton Link, Inter-App Audio, Audio Unit v3 Plugin, Audiobus and AudioCopy support
» Transfer files via. iCloud, Google Drive, DropBox or OneDrive
» Paste audio directly to pads with AudioCopy
» External keyboard and MIDI-over-LAN support via CoreMIDI
» Jam with multiple devices using WIST Sync over Bluetooth
» Export stereo mix, stems, MIDI tracks or Ableton Live project file (file format: 44.1kHz 24-bit WAV)
» Share your music on SoundCloud and YouTube

FEATURES
» 16 track sequencer with up to 16 patterns per part
» Pad, keyboard and pattern performance modes
» High-quality pitch and time stretching
» Numerous scales playable in Pitch mode
» Step Editor mode with Note and CC
» Record using built-in mic, line-in or external devices
» Edit and tweak sounds with high-quality effects and ADSR envelopes
» Choke groups and One-Shot sample modes
» Bind parameters to MIDI CC with MIDI Learn
» Perform and record arrangements in realtime

SYSTEM REQUIREMENTS
» iOS 9+
» iPad 4 or newer
» iPhone 5 or newer (iPhone 6 or newer recommended)
» 950MB of disk space
Download BeatHawk
---
BeatPad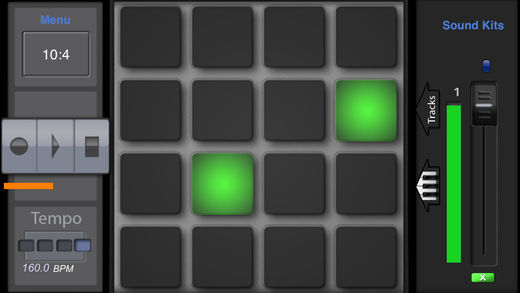 Normally $3.99.
Making music should be easy & fun. No other app is this easy and packed with the drum kits actual pros use!

NEW FEATURES
| XMLOOP Packs in the kit store – Time-Stretchable sample loops make your beat come to life instantly!
| Apple Watch BeatPad App
| Import 16 wave files in zip to easily create kits
| Export flexible XMLoops to Rap-Studio
| New Built-In Kits
| iTunes File Sharing

***People are getting paid for selling beats they make with BeatPad! BeatPad comes with tons of kits pre installed and you can download tons more in our kit pack store. Epic beatmaking awaits you!

FEATURES
– Create XMLoops for Pocket Studio! XMLoops can be played in Pocket Studio at any tempo and allow you to sing or rap over your beats in a more flexible way.
– Create Custom Kits by sampling microphone audio or Importing audio from email and the web!
– Share your custom kits with friends!
– Download Kits made by others from around the world
– Universal App Installs on iPhone, iPad & iPod Touch!
– Quantize: Automatic Note Sync keeps you on beat
– Email Your Beats to EVERYONE!
– Upload Your Beats to SoundCloud, YouTube & Your FaceBook wall
– Professional Sound Banks used by Real Producers
– 8 Channel Music Sequencing
– Type and Save Your Lyrics to Each Song
– Easy to use interface..
– Send your song files to friends for collaboration
---
Fimly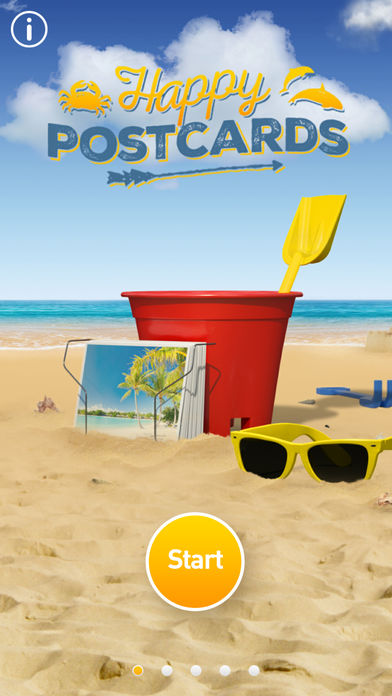 Normally $0.99.
Fimly, the first-ever Live 3D filters for pictures!

Fimly is based on a groundbreaking realtime 3D rendering technology! Never seen before on the AppStore, you will be amazed by the quality of the movies it delivers. Create incredible movies with pictures from your camera roll. Just select your favorite pictures and that's it! Keep wonderful memories of your life forever and share them to the people you love.

• Create 3D movies with pictures from camera roll!
• Up to 24 pictures!
• Live 3D playing from iPhone 5 to iPhone 6s!
• Export and share on Facebook, YouTube and more!
• Save your Fimly on your camera roll.
• Send by SMS, iMessage or email.
• 3 exclusive themes and many more to come!
• HAPPY POSTCARDS: perfect theme for your summer holidays.
• CASUAL FRAMES: very elegant theme for every moments of your life.
• EIGHTIES SQUARE: let's go back to the 80's with this square pictures flavor theme.
• Change theme instantly on-the-fly!
• Full screen display by rotating the device.
---
Gifio – Gif Maker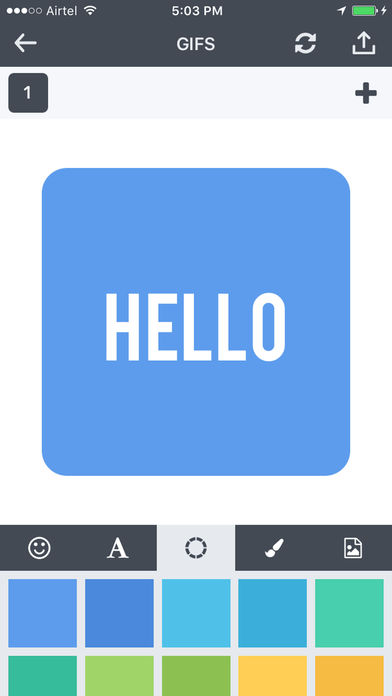 Normally $1.99.
Gifio user to create a gif by building each frame content such as the background image, the background color and the text with its font and its color. The user can add any text he/she want as the text adapts itself to the frame, can add any image from its camera or gallery and can add the Apple emojis as stickers.

As usual, the app allows the user to share the final gif (as a gif or a video) using any app installed in his/her device as Facebook or Twitter.

FEATURES:

– Create gifs using text and images: The app allows to create each frame and edit the content by adding text, an image and changing several properties as the background color.

– iPhone & iPad support: Works on any model of this family of devices.

– Share to any app: Thanks to in-built share protocol, you can share the final image using any app installed on your device.

– Creates both gif & video: In order to provide maximum support to share, the app creates a video and a gif and the user can choose which one to share or save.
---
Sigma: Student Task Planner
Normally $1.99.
Despite living in the age of technology, students often carry around a school diary, student planner, or academic agenda to record their classes, homework, and tasks. Sigma is the perfect companion for your school that help will help you keep track of your classes and allow you to add homework into your week's schedule with ease. With Sigma, you no longer need to carry an extra agenda; simply, grab out your phone, and everything will be available, right at your finger tips.

CLASSES
Track your courses and assignments with ease. Add and organize the app just the way you need; Sigma supports period, time, and block schedules for all students around the world.

SEMESTERS
You shouldn't need to clear or cluster your timetable whenever you have a new schedule. Sigma offers the ability to organize your courses by semesters, which allows you organize your different timetables all within the app, and have the option to view your older schedules with ease.

FLEXIBILITY
Sigma is built to be flexible, and just for you. Choose between the light or dark mode; change the notification push times, or customize your block schedules.

MANAGING TASKS
Tasks should be easy to find. With filters, you'll never lose a task. Sigma also includes upcoming and archived tasks lists for easier tracking of your tasks.

WIDGETS
Want to find out what class you have next, or tasks that are due soon, without opening the app? Sigma offers widgets that displays your classes or the day, or your upcoming tasks. Simply enable them in the Today widgets view, and start using them.

DESIGN
The interface is clean, simple, and intuitive. Sigma comes with over 50 custom icons for your courses, all on top of the customization you get with the app.

STICKERS
Love the Sigma course icons? Don't worry, Sigma also offers an iMessage sticker pack (iOS 10+) with all the beautifully crafted course icons for you to send to your friends.
Download Sigma: Student Task Planner
---
Sketch Bench
Normally $2.99.
Create cool and realistic sketches and paintings with this unique Can you imagine creating lifelike drawings, realistic sketches and beautiful paintings all with just one app? Ever thought about being the coolest person you know!?

Now you can.

Sketch Bench is your portal to becoming an artist of envy. This fast, easy to use app allows you to take any photo in your library and transform it into a lifelike painting, drawing or sketch that will astound your audience! It is unarguably, by far, the coolest way ever conceived to impress your friends.

Begin by choosing one of the custom filters from the huge selection that you want. Then take your photo to The Bench, select the pen or paint bucket, and watch as your photo emerges as a work of art! It looks like you drew or painted it, and then took a photo! Move the photo around as you wish to give it that unique look that emulates a hand drawn feeling.

It's also just fun to use. Built for all ages, the design features an ergonomic approach that lets your fingertips become brushes, changing and molding your new artwork in a simply playful way.

Not satisfied with the basic mode? Try the advanced mode and you can personalize your photo in endless combinations!
---
Skyless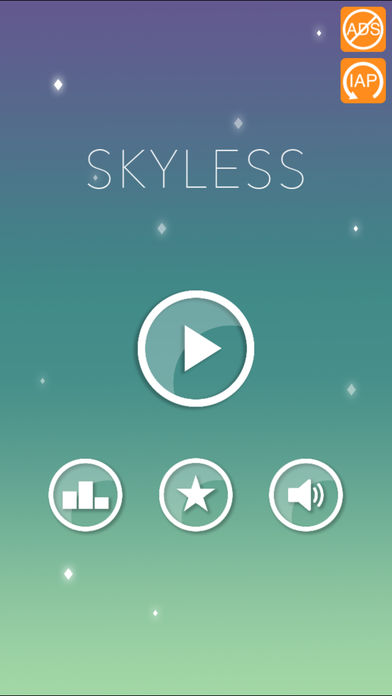 Normally $0.99.
Shoot as many stars as you can through the circle!
The difficulty will increase with every hit, try to get the best score and beat them all!

· Relaxing and stress-relieving
· Beautiful graphics and gameplay
· Try to beat your friends and invite them through Facebook, Twitter and more.
---
Stella the Star
Normally $0.99.
Stella the Star is the cutest and coolest star emojis pack for all "star people" around the world!
Enjoy your everyday life, make your conversations more exciting and bold with this pack!
Use Stella to express yourself in richer ways with this stickers that can be used within your conversations on iMessage.
This emojis app have many "emotions" like sad, happy, hungry, love, romantic, slurpy and many many more.
Enjoy!

Features:
• Awesome Stella the Star emojis & stickers;
• Speech bubbles;
• Create your custom emojis by mixing stickers and speech bubbles;
• Top quality high definition graphics, designed just for you;
• Free updates forever;
• No hidden charge, no ads, no user analytics! Pay once and enjoy for a lifetime;
• Customer support 24/24 – 7/7.

How to use:
• Place stickers on top of message bubbles, other stickers, and photos;
• Adjust size and rotation by pinch and drag;
• Tap to send stickers in a thread.
---
VideoPad Video Editor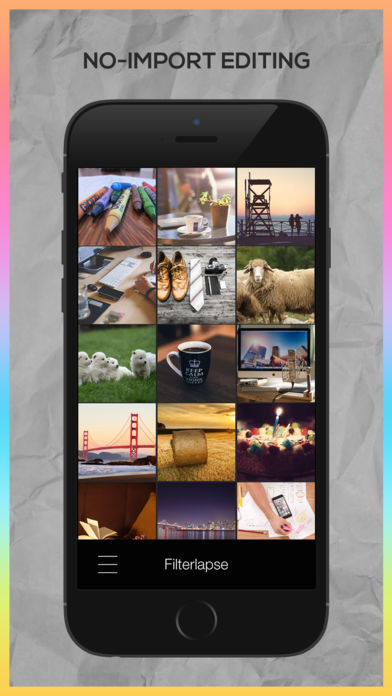 Normally $1.99.
VideoPad – Video Editor App

Have a video and want to crop, filter or just pimp it a little, it doesn't matter how novice you are at editing your videos, with this app everything and more will be possible!

Add a simple stock filter or maker your own one for to use for all your videos! Or if you just want the right cropping for your video, no problem, with the custom built cropping tool it will be as easy as staying in bed every morning.

VideoPad offers an uniq feature called Levels, Don't be afraid it's easy to use and it's very similar to the photo/video editors levels panel on pc's and macs. With Levels you can change red-, green- or blue channel or all in one called RGB.