It's a gloomy Wednesday here in New York City, but I know one thing that'll brighten up anyone's day: a whole load of free apps that normally cost money! That's exactly what we have for you here today, including a workout app, a launcher app and a weather app. If you act fast, you might be able to grab some from yesterday too.
This post covers paid iPhone and iPad apps that have been made available for free for a limited time by their developers. BGR is not affiliated with any developers. There is no way to tell how long they will be free. These sales could end an hour from now or a week from now — obviously, the only thing we can guarantee is that they were free at the time this post was written. If you click on a link and see a price listed next to an app instead of the word "get," it is no longer free. The sale has ended. If you download the app anyway, you will be charged by Apple.
Color Splash Pop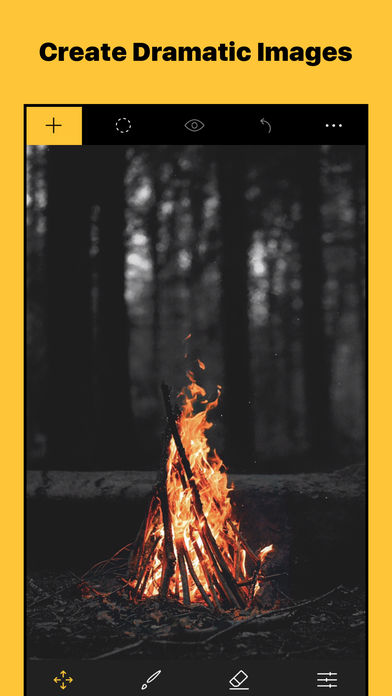 Normally $0.99.
This is a popular overseas photography circle retouching software, many excellent photographers use this software to process photos.
This app lets you quickly and easily give photos a dramatic look by converting them to black and white, while keeping your chosen details in color. This effect draws the viewers' attention to the colored areas, creating striking images.
The app also provides magical photo cutout tool.

Functions:
– Color and Decoloration:
– Intelligent matting: Both gray to color and color to gray support.
– Filter: Carefully modulated by the photograph master.
– Zoom move: It can zoom in and out pictures, and also move pictures.
– Magnifier: Automatic magnification display processing area.
– Adjustment: Adjust the size of the brush and eraser.
– Highlight: Highlight the color area.
– Undo: Undo any number of accidental brush strokes.
---
Cravings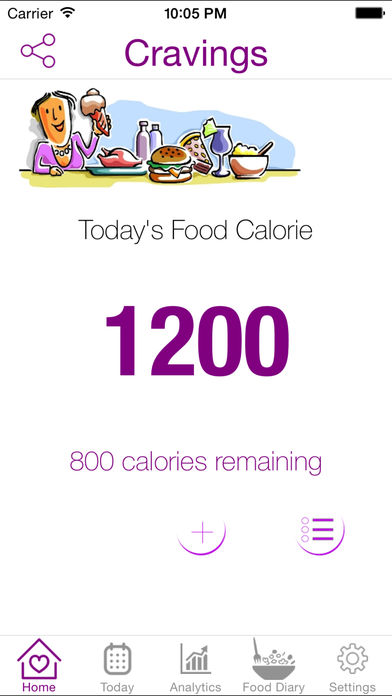 Normally $0.99.
Lots of Apps can help you track your calorie intake, but can they also suggest what to eat for breakfast, lunch or dinner to meet your daily calorie goals? Can they tell you what your best or worst cravings are? … Now that is convenient and insightful!

** Introducing Apple Watch edition – View and select the right breakfast, lunch, snacks and dinner that fit your daily calorie intake goal… right from your Apple Watch. **

1. Cravings ensures that you meet your daily calorie goals every day. It does this by analyzing your food habit and then by selecting and presenting the right breakfast, lunch, dinner and snack choices from within your list of foods, which will help you, meet your daily calorie goal.

2. Rapidly personalize this App using in-built food database (Source: USDA) and an integrated web search.

3. Calculate your BMI and ideal daily calorie intake based on your height, weight, age, gender and activity level.

4. Gain insight into your food habit like never before – best and worst cravings, ideal calorie allocations for breakfast, lunch, dinner and snacks.

5. Plan your day ahead around your cocktail party or a heavy lunch by restricting your calorie intake during other meals of the day.

6. Share your success with Facebook and Twitter, pin your Cravings with Pinterest and share their picture via Instagram!

7. Eliminate the wrong cravings and enjoy the right ones! When Cravings hit, turn to this app for instant feedback on what it means for your health and fitness. You can easily find out what it means to eat a cheesecake or an ice cream after lunch or that extra glass of wine in the afternoon. It lets you find out what choices you then have for dinner or may suggest an alternate craving that will help you meet your daily calorie goals.

8. The App now hosts an embedded food database based on United States Department of Agriculture's Nutrition database, which contains around 10,000 foods. The App also provides the ability to perform an integrated Web search on foods which extends this database to potentially any types and kinds of food and in any language. All of this is meant to enable users to quickly and accurately set up this App for their own personal use.

"Cravings" is an innovative App that serves as a personal health companion to users who desire to maintain a healthy lifestyle. Unlike other calorie tracking apps where users need to constantly count calories and worry about exceeding their calorie goals, Cravings makes it easier for users by making meaningful suggestions for Breakfast, Lunch, Dinner and Snacks based on users' food list that ensures that they remain within their calorie budget.

Cravings has built in smarts to generate insightful statistics on users' best and worst food cravings, their calorie allocations towards breakfast, lunch, dinner and snacks on days they have successfully met their calorie goals and on days that they have not. Based on these insights users can fine-tune this App to provide better food choices which ensures that they continue to succeed in meeting their daily calorie.

Be kind to yourself, manage your Cravings, and take this small step towards understanding your food habits and a giant step towards a healthier and delectable life.
---
Magic Launcher Pro
Normally $0.99.
Magic Launcher is the only Today Widget App Launcher you will ever need, with the ability to launch more than 100,000 apps and actions from the Today Widget in the Notification Center it makes using your iPhone or iPad even easier! Launch calls, texts and more with your friends in one swipe and tap with our Magic Contact launchers.

Features Include:
– Unlimited capabilities for launching apps and actions with more than 100,000 apps including all top apps such as Facebook, Instagram and Snapchat all in your Notification Center
– Dynamic Launcher makes your smartphone smarter: Dynamic Launcher is an intelligent launcher that gives you the right apps at the right moments throughout your day.
– Design your own Launcher layout including modifications for icon size, text and shape
– Magic Contact allows instant contact via Call, Messages (SMS), FaceTime, FaceTime Audio, Mail and Telegram!
– A huge set of Magic Launchers including Google Search, Wiki Search, Weather, Clock, Clipboard search, Clipboard clear, automatic Tweet/Facebook post latest photo, Battery monitor and much more!
– Widget Scheduling allows you to automatically show & hide widgets depending on time or location
– Have multiple Launchers for various functions
– Universal app works on iPhone and iPad with support for iOS 8, iOS 9 & 3D-Touch
– iCloud Backup and Restore
– Multiple language support
– Request additional apps via our request form
– And so much more…
---
Piano Go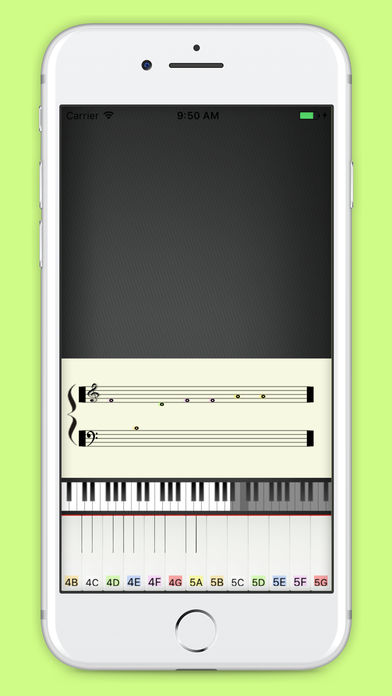 Normally $0.99.
Piano Go is the best simulator for playing and learning Piano.
You can use Piano Go with both iPhone and iPad to start learning piano now.
Don't miss a chance to try it!
---
Reminders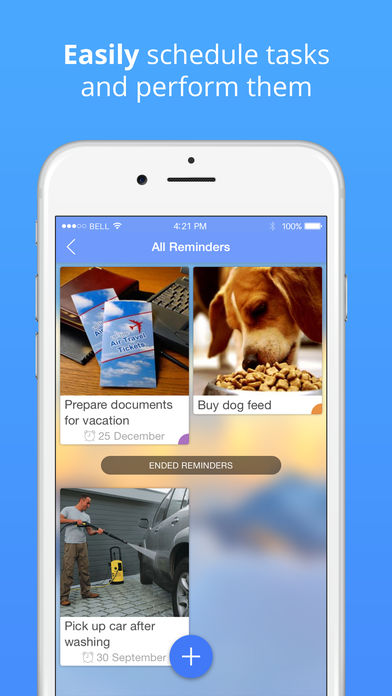 Normally $0.99.
Functions:
– iOS 10 notifications with attached image
– iCloud synchronization
– notifications with "remind me at location"
– add images from the Photos app
– use Camera to take photos
– e-mailing a note
– create voice memos
– creating text notes
– setting the date and a sound reminder
– sharing a note through social networks
– sorting according to addition and reminder dates and filtrating notes
– searching notes by the name and their description.

"Remind Me" is the opportunity to make a reminder quickly and clearly about any event: a meeting, a birthday gift purchase, a concert, an important call or simply an evening walk with your pet.
Moreover,you can sort out your reminders by groups

Ideal application for those who value their time.

It's enough to * Choose the photo from the Photos app, * Make a photo or * Record a voice message".

"Remind Me" enables to create reminders instantly, without spending time for the description of the forthcoming event, which is also convenient while driving.

How does "Remind Me" work?
For example, walking around the city, you can pay attention to the poster: premiere of the long-awaited movie. You get the phone, take a picture by the means of this application – at the necessary moment the program will inform you that it is time to buy tickets. The application remembers everything for you!

"Remind Me" is also an excellent helper in the office:
You can remind your colleagues about the forthcoming meeting through the application mailing.
Moreover, you can share the notes with anyone through social networks!

"Remind Me combines various functions with the simplicity of usage. The clear and convenient interface enables to create a reminder in just a few clicks.
---
Streaks Workout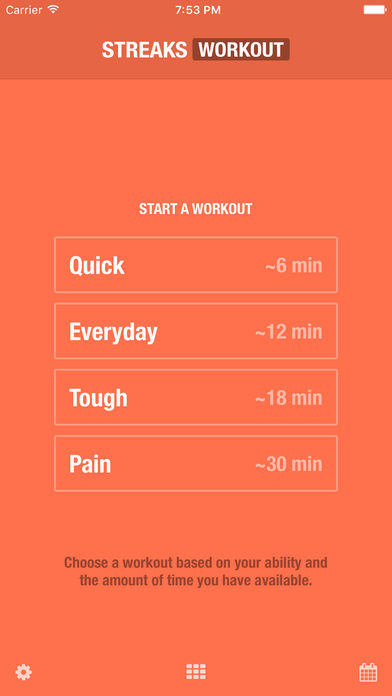 Normally $2.99.
The personal trainer that you actually want to use.
Exercise at home, in the park, at the gym, anywhere!
You don't need any equipment – you just need a few minutes and a floor.

You can customize which exercises you want to do, making it great for all ages and abilities.

Features:

* 18 equipment-free exercises to choose from
* 4 different workout lengths (approx. 6, 12, 18 or 30 minutes)
* Demonstrations of all exercises
* Tips to help your refine your technique
* Built-in timer and statistics
* Saves workouts to the Health app

No more excuses: this is the workout you won't dread.

If you have any questions, comments, please contact support@streaksworkout.com, or tweet us at @StreaksWorkout.

ABOUT HEALTH DATA:

On supported devices, Streaks access the Health app to read and write workout data with your permission. All data is accessed in full accordance with the iOS app review rules set by Apple. Please read our privacy policy at https://streaksworkout.com/privacy for more information on our use of data.
---
Vocabulary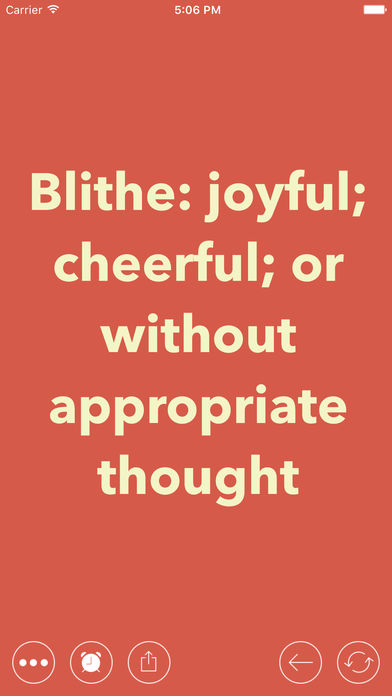 Normally $1.99.
Looking for tips for improving your vocabulary? Whether you are trying to strengthen and broaden your vocabulary for school or personal growth, the key is a commitment to regularly learning new words.

Why expand your knowledge and use of words? You'll be able to communicate (speak and write) more clearly and concisely, people will understand you more easily, and you will increase the perception (and reality) that you are an intelligent person. Besides, learning new words is a fun activity — and one you can even do with the people around you.
---
Weather Now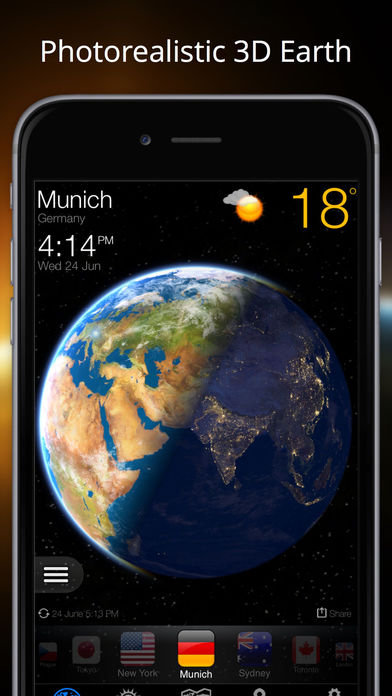 Normally $7.99.
Amazingly beautiful 3D images of our planet draws your attention for so long that you may forget that the application has other useful features that allows you easy access to precise, global weather information.

Features:
• Easily select different cities using the city carousel with national flags
• Chic 3D "home screen" with high-quality real-time image of the earth, atmosphere, the stars and the sun
• 15-day forecast chart with detailed daily weather conditions, independent day and night temperature charts
• 48-hour hourly forecast with detailed information with real-time changing of chart step
• Database of 80 000 cities with weather information, quick look-up and automatic detection of location
• Temperature on the icon badge
• Customized Weather Widget
• Weather Maps

The main features of "Weather Now" are the "home screen" and the forecast page with a unique way of scaling the charts. On the "home screen", you can get information on the selected location such as local time and current weather with detailed weather conditions, and, of course, an incredibly beautiful three-dimensional image of the globe with realistic-looking atmosphere, the sun and the stars. You can manually turn it, increase and decrease its size, run the slow spinning animation or stop it. Installed in a cradle or dock station, the application can run as a screensaver, attracting your friends and fellows.

The weather forecast is provided by CustomWeather, Inc, an American weather provider of global weather information for over 15 years. CustomWeather is a leader in technology and meteorological innovation, providing local weather information to companies and application developers around the world.

The current weather data is gathered from thousands of professionally installed and maintained weather stations installed mostly at airports. WeatherNow only shows current weather from stations that have reported local weather conditions within the past hour. Current weather data is refreshed every 30 minutes; that is twice as frequent as most other weather providers can offer. Unique 48-hour forecasts from over 80,000 locations around the world provide a level of coverage and detail that simply cannot be found elsewhere.

Current weather information includes: description, air temperature, wind direction and force, humidity, dew point, pressure, visibility, as well as comfort index with reference to current weather conditions.
Detailed weather forecast information includes: description, day and night air temperature, wind direction and force, humidity, UV index, probability of precipitation, and comfort index with reference to current weather conditions.