If you purchase an independently reviewed product or service through a link on our website, we may receive an affiliate commission. Learn more.
Does this week seem to be going by more slowly than usual to anyone else? Maybe a bunch of free apps will help speed things up. That's exactly what we've got for you today: photo editing apps, voice translation apps and even an app that'll loop your videos for you. Check them all out below.
This post covers paid iPhone and iPad apps that have been made available for free for a limited time by their developers. BGR is not affiliated with any developers. There is no way to tell how long they will be free. These sales could end an hour from now or a week from now — obviously, the only thing we can guarantee is that they were free at the time this post was written. If you click on a link and see a price listed next to an app instead of the word "get," it is no longer free. The sale has ended. If you download the app anyway, you will be charged by Apple.
B50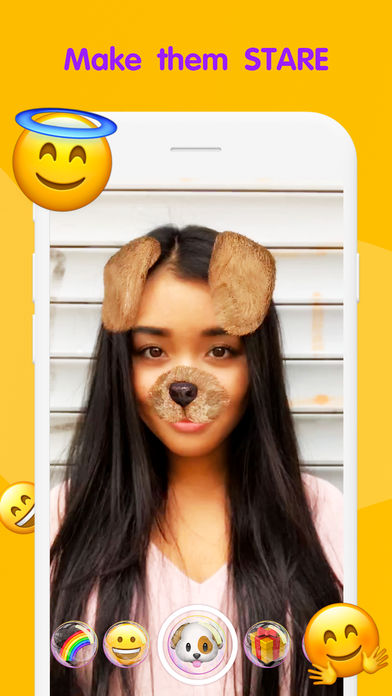 Normally $2.99.
Wanna have fun? Or shock your Mum? The answer to 'How?' is Banuba.
Banuba is the go-to selfie app that turns your video communication into true art. If chatting with friends can be boring (shh! You don't need to tell!), then why don't you spice things up?

Give Banuba a download to have 50 ace video filters on you every day. Take the edge of the app's regular updates – Banuba always has something to brighten up your selfies with.

What you get with the Banuba camera app:

MIND-BOGGLING EFFECTS
Banuba is a powerhouse of funny, scary, futuristic, thrilling, romantic, horrifying and other filters. Swap your ordinary look for a new face and produce a powerful effect on your friends. One mask – and you're a movie star on a photo shoot. One beauty effect – and you don't need make up. One spider filter – and your visage is a true jaw-dropper.

EXPRESS YOURSELF
Chill or thrill? A butterfly's kiss or a spider's touch? A futuristic mask or floral cascade covering your face? Banuba offers quite a collection of mask options. Use them to edit your selfie videos and create masterpieces. Banuba's the best self-expression tool, so make the most of your talents, shoot a selfie video and let your fantasy run wild.

SHOW OFF YOUR FACE
Wanna share your video art with the world? Banuba is all yours. Take your selfie camera, make a snap and rock the social networks. Your Facebook and Instagram followers will drop their devices knockout. Your picture will be seen in all the corners of the universe. Spread your creativity. Never hide it!

DISCOVER NEW
Banuba's filters are immensely addictive. You'll be asking for more – every day! There's no need to worry, we'll get you the very best filters to colour your day-to-day events. Stay tuned and be the first to try the 'fresh effect of the day' as soon as it is ready to meet the world.

By blending the real with the digital, the app gives you an unforgettable augmented reality experience. Banuba will rock your world, once you give it a download.

Shoot. Shock. Share.
---
Blocko.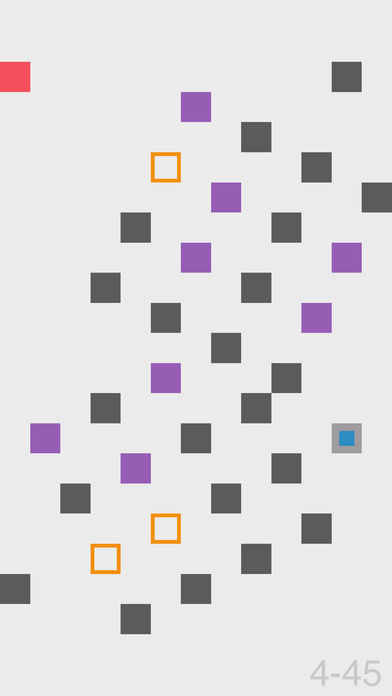 Normally $1.99.
Blocko is a super fun minimalist puzzle game featuring 90 uniquely crafted levels.

The objective is to get the red block to the blue block. Are you up for the challenge?
---
Capo touch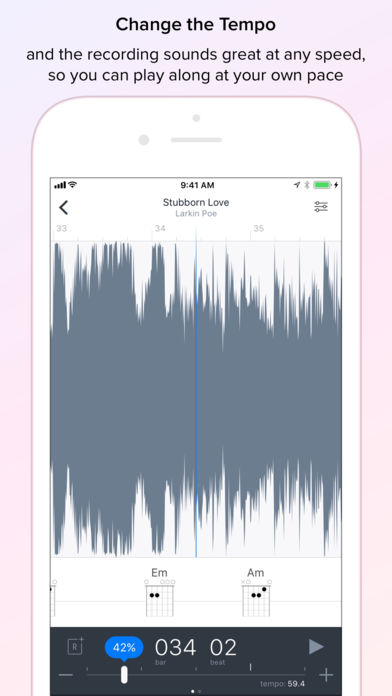 Normally $9.99.
Capo touch helps you learn to play the songs in your music collection by ear. By slowing down songs without changing their pitch, detecting chords automatically, and with its many other sophisticated features, Capo touch has you learning to play more songs in less time.

Here are just a few of the (many!) features that get our users excited:

• GET THE CHORDS: Capo analyzes the songs you load by "listening" to them, and then displays all the chords alongside the song during playback. In addition to naming the chords, Capo can show diagrams for guitar, ukulele, banjo, mandolin and bass. When Capo misses a chord or gets it wrong, you can correct the detected chords easily and Capo saves your changes along with the song. You can specify alternate chord voicings, and you can even choose to display left-handed chord diagrams. Rock on, southpaws!

• CHANGE THE SPEED: Capo can slow down (and speed up) your favorite music without changing its pitch, so you can practice with the recording at a comfortable pace. Its high-quality time stretching engine ensures that your music sounds great at any speed.

• …OR STOP TIME COMPLETELY: If you lay a finger down on the waveform during playback, Capo touch puts you in direct control of the timeline while the sound keeps on playing. This helps you hear quickly-played notes clearly, and gives you a chance to listen carefully to how the notes in a phrase connect to one another.

• CHANGE THE KEY: Quickly transpose your music to a different key so you can play or sing along with it comfortably. The chords and chord diagrams update immediately to reflect the new key as you drag the pitch slider.

• MUTE / SOLO INSTRUMENTS & VOCALS: With Capo's cutting-edge isolation effect, focus on the parts of a song you are trying to learn by simply adjusting a few sliders. Solo the sound of a single instrument/vocal to hear it more clearly, or mute it to create a custom backing track.

• SAVE CHANGES: Capo saves all your work (edited chords, regions, playback speed, etc.) automatically as you're learning. When you return to the song again, you're ready to pick up where you left off. Projects are compatible with Capo 3 for macOS (sold separately), and can be synced via iCloud.

• ACCESS *ALL* YOUR MUSIC: Rather than hiding or displaying errors for the songs you discovered on Apple Music, Capo touch helps you quickly buy them on iTunes so you can start your learning immediately. And for those tracks you already own that are stuck in the cloud, Capo can take you directly to the Music app to download them quickly.

The free trial download has the following limitations:

• Only 30 seconds of audio playback is allowed per session, but provides full access to slowing, audio transposition, and our isolation engine
• Chord detection results are not available

Capo touch Pro ($9.99 yearly):

An active subscription is required for full access to the features in Capo touch. This includes:

• Removing the 30-second audio playback limit per song
• Full access to the automatically-detected chords
• Editing and transposing chords for guitar, bass, ukulele, mandolin, and banjo

In addition, you will also gain access to any new subscriber-only features as they are added to Capo touch in the future. And we've got a lot of those planned, and in active development!

All prices shown in this description are in US Dollars, so exact prices may vary by region based on current exchange rates. Upon purchasing, payment will be charged to your iTunes Account for a full year of access to the features in Capo touch. Subscriptions will automatically renew within 24-hours prior to the end of the current period, when your iTunes Account will be charged again for $9.99. You can choose to disable auto-renewal by visiting your Account Settings after purchase.
---
Cloud Grabber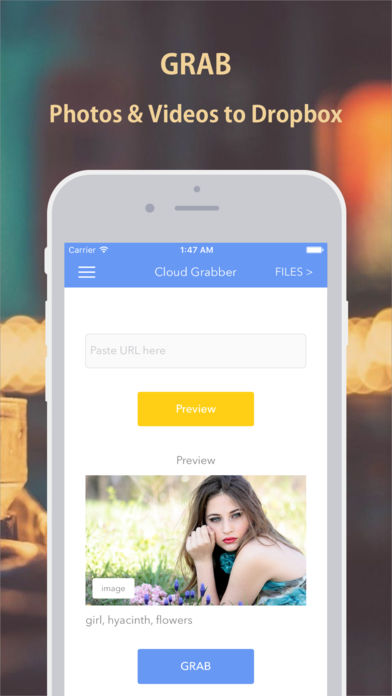 Normally $1.99.
Cloud Grabber grabs Photos and Videos to your Dropbox without having to download to device.

It's easy as pie. Just paste the URL and tap Grab.

– Full quality
– No Watermarks

Disclaimer:
– This app and its makers are not sponsored or endorsed by, or affiliated with, Dropbox Inc
---
Draw Pad Pro
Normally $2.99.
With nearly 3 million downloads to date, Draw Pad Pro is a clear and compelling choice for taking notes. The app is designed as a beautiful and innovative way to create and manage all your thoughts, ideas, sketches, scribbles, and more. It offers a variety of customization options, powerful productivity features, and sharing capabilities. Draw Pad Pro is built to take advantage of the latest in iOS technology, and works beautifully on all your devices.

Download Draw Pad Pro today, and enjoy its simplicity and functionality. Use the app for your next big idea or project.
---
Instant Voice Translator Pro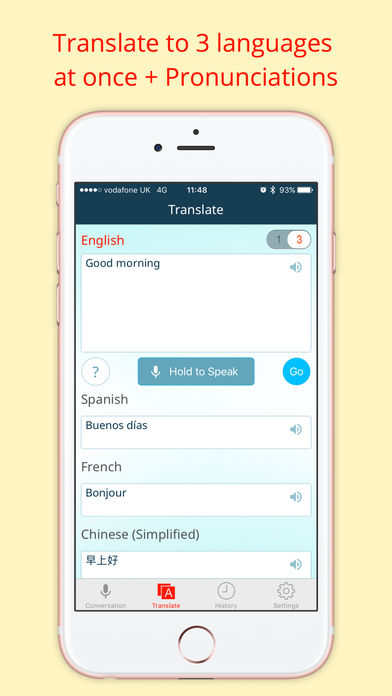 Normally $12.99.
Multi Translate is a professional translator and interpreter app able to translate any language into 3 others at the same time.

Just speak with your own voice, Multi Translate will convert it into text then translate/interpret, after which you can listen to the pronunciation for each language, even when your device is mute!

Powered by Google Translate, Multi Translator is a very handy yet powerful professional translator/interpret app including:

* Free Apple Watch translator App
Just talk to your watch and it will translate to 3 languages as well, where you can also change the source and target languages, review translator history.

* Free iMessage translator app
Leverage the dictionary and translator functions while messaging with people speaking different languages. Multi Translate will translate your voice into different language and then send via iMessage. You can also just send the origin text from speech recognition.

* Native UI designs for both iPhone and iPad

Main Functions
* Smart Interpreter: help you talk to anyone while travel
* Speak & Translate: convert any voice into text with Speech Recognition
* Translate any language to any three other languages with one tap
* Support 1 to 1 translation
* Share the translate results via Facebook, Twitter, email or SMS.
* Pronounce result of translation
* Listen to Voice Over of translated results even when your device is mute.
* Translated history is collected automatically
* Search translated history via Spotlight
* Instance adjustable voice speed and volume while listening.

Other Features:
* Translate both text and voice/speech
* Support for 100+ languages
* Supports 3D Touch preview and shortcuts.
* Custom source and target languages within settings.

*Speech Recognition and Voice Over
Currently supporting 28 languages:
English, Spanish, French, Arabic, Czech, Danish, German, Greek, Finnish, he, Hindi, Hungarian, Indonesian, Italian, Japanese, Korean, Dutch, Norwegian, Polish, Portuguese, Romanian, Russian, Slovak, Swedish, Thai, Turkish, Chinese (Simplified), Chinese (Traditional)
Download Instant Voice Translator Pro
---
Loop2Learn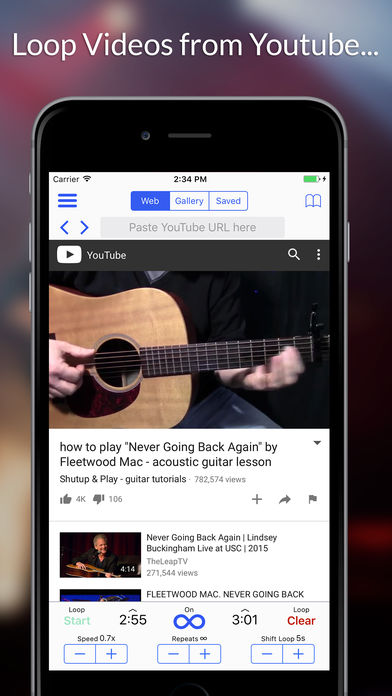 Normally $1.99.
Have you ever been trying to learn something by watching a Youtube video, and you keep having to stop and rewind the video to watch certain parts over again? Then this is the app for you!

Loop2Learn is a video looping application that allows you to replay sections of a video either from Youtube, the web or your own device, allowing you to keep your focus on the task at hand. This makes learning faster and more efficient, and is perfect for learning to play an instrument, learning to dance, tying knots or any other difficult task.

Just pick the video you want to watch, click to set the start and end points, and you are ready to learn! You can also slow down (or speed up) the video, shift the loop around and even save your loop to revisit later.

Get Loop2Learn and make learning easier and more efficient today!

Key Features:
– Loop videos from Youtube, or from your own device to learn any skill easier.
– Slow down the video to study parts in slow motion, then speed it up (up to 200%) to make sure you've got it mastered.
– Save loops so you can take a break then come back to them later.
– Set a specific number of repeats.
– Shift the entire loop forwards or backwards.
---
Photo Poster Pro
Normally $2.99.
Photo Poster Pro is a powerful collage maker and photo editor for you to create amazing collages using your photos, fun stickers, text with cool fonts.Pro Edition has the most filters, fonts, collage, Start making your own stunning collages now!

Dozens of templates:
More than 185 classic layout, Support creating photo collages which can contain up to 10 photos.

Artistic filters
More a 275 are available. These special effects can be applied both globally and individually on your photos.

Stylish text:
More than 165 fonts available. Allows a wide range of editing options: rotate, scale, change color, add multiple texts.

Creative Cute stickers:
Choose from 600 stickers to spice up your photos.
---
Photo Scanner for Me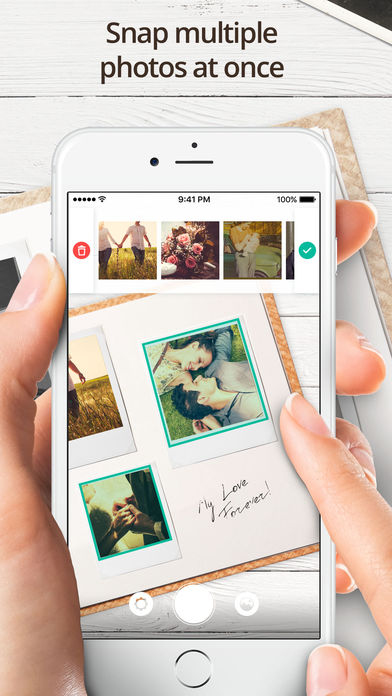 Normally $6.99.
Ever thought of digitizing your parents' photos? Want to share your childhood memories on Facebook®? Attacked with personal messages from friends asking to share Polaroid® photos from the last trip? A fast, reliable and easy-to-use photo scanner right on your device is just what you need!

Here are the amazing features Photo Scanner for Me is offering you:
* Multiple photos recognition feature: easily scan multiple photos at once;
* Automatic and manual photo scanning: point your camera at a photo and let the app make a scan. Or simply adjust everything yourself;
* Easy organizing: group your scans into albums right in the app;
* Automatic photo enhancement: the app will polish up your photos;
* Professional editing tools: choose from a variety of filters; crop, rotate, adjust brightness, contrast and much more;
* Handy sharing: share separate photos, or the whole album, with relatives and friends!

Memories are meant to last forever. Photo Scanner for Me is your perfect choice to keep and save the best moments for life!

For complete access to all Photo Scanner for Me features, you will need to allow access to the following:

*Photos – so you import your existing photos and save scanned photos on your device.
*Camera – so you can scan photos with your device right in the app.
---
Our deals and product reviews are picked by BGR's expert editors and team.

Follow @BGRDeals on Twitter to keep up with the latest and greatest deals we find around the web. Prices subject to change without notice and any coupons mentioned above may be available in limited supply.