If you purchase an independently reviewed product or service through a link on our website, we may receive an affiliate commission. Learn more.
Tuesday's post was packed full of great paid iPhone and iPad apps on sale, and you'll still find a few freebies if you go back and check it out. We've got eight fresh apps on sale for you today though, and they're all free downloads for a short time. Grab them while you can!
This post covers paid iPhone and iPad apps that have been made available for free for a limited time by their developers. BGR is not affiliated with any developers. There is no way to tell how long they will be free. These sales could end an hour from now or a week from now — obviously, the only thing we can guarantee is that they were free at the time this post was written. If you click on a link and see a price listed next to an app instead of the word "get," it is no longer free. The sale has ended. If you download the app anyway, you will be charged by Apple.
Crypto Cloud for Dropbox and ownCloud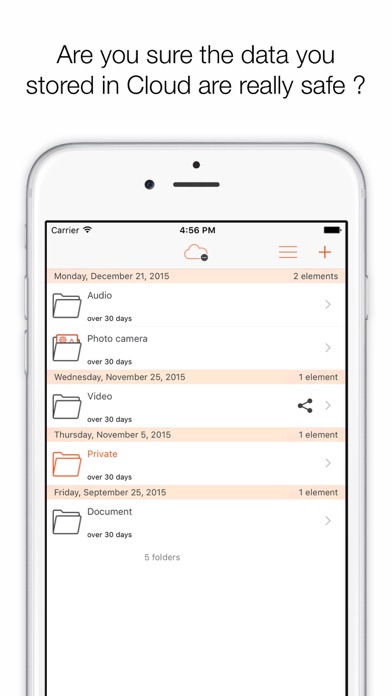 Normally $0.99.
Are you sure the data you stored in Cloud are really safe ?

With Crypto Cloud you will be able to store all your personal data (documents, credit card, ATM card, bank accounts, passwords to websites, notes, photos, videos, and much more) in your Dropbox or ownCloud account in total security thanks to the AES-256. It can be very easy, fast and clear.

With CryptoCloud you can:
– Read, rename, move, delete all the files stored in your Cloud ( Dropbox or ownCloud ) and send them to other App.
– Display documents, photos, videos, audio files.
– Automatically display previews of images and videos.
– Create new folders either with either encrypted or standard name.
– Add any kind of data (documents, templates, photos, videos, etc…) either in encrypted or in standard mode.
– Encrypt or decrypt any kind of file which is already stored in your Cloud ( Dropbox or ownCloud ).
– Use templates to store your confidential data in total security (such as credit card, ATM card, bank accounts, passwords to websites, notes, etc..).
– Tag the most important files as 'favorites' to consult them offline.
– Use the Passcode function for an advanced level of protection of single folders or to prevent access to Crypto Cloud to other potential users of your iPhone.
– Store files in 'Local Archive' where will no longer be synchronized with the Cloud (you can use it as a secure backup).
– Zip files can be downloaded and unpacked in the 'Archive Local'.
– You can enable the automatic loading from the camera so your photos shots will be available on your Cloud.
– You can enable memory optimization Crypto Cloud to save space on your iPhone.
– Synchronization folders.

Crypto Cloud is still a developing application. Contact us and review it on AppStore in order to help us to improve it.

Note: This application is working on a Cloud Dropbox or ownCloud server. For further information, visit the Dropbox or ownCloud web site.

Note : Continued use of GPS running in the background can dramatically decrease battery life.
Download Crypto Cloud for Dropbox and ownCloud
ADDY: add text to photos
Normally $9.99.
Everyone can BE CREATIVE with ADDY!
Add remarkable MULTICOLORED artworks with handpicked PRESETS, stunning FONTS, amazing FILTERS and gorgeous OVERLAYS to your photos.

FOR EVERYDAY USE:
– Start your day with positive GOOD MORNING Artworks and a cup of fresh coffee
– Capture your MUSIC mood
– Motivate yourself and others by posting your morning routine achievements with ADDY multicolored NUMBERS and great FONTS
– Express your LOVE with hearts and beautiful phrases
– Thank creatively with lots of THANK YOU Artworks
– Design BIRTHDAY GREETINGS
– Invite to Parties and make jovial celebration reports
– Share new skills
– Express feelings

FOR BLOGGERS:
Use our rich FONTS collection to generate masterpieces for your BLOG or SOCIAL networks. Present your thoughts in a sophisticated inspiring way or use our everyday collection to attract attention to your content.

FOR PHOTOGRAPHERS:
Experiment with ADDY's FILTERS and OVERLAYS. They will change the familiar objects and transform them into ART.

Features:
– Broad and vivid collection of ARTWORKS (Phrases, Basic Shapes, Birthday, Doodles, Frames, Fun, Love, Music and Numbers – more than 400 items)
– 40+ cool FONTS
– Great Effects ( 10 Filters and 50+ Overlays)
– Specially designed PRESETS for multicolored Artworks
– Possibility to change opacity and add shadow
– Friendly Interface and LAYERS!!!
Download ADDY: add text to photos
eXtra Voice Recorder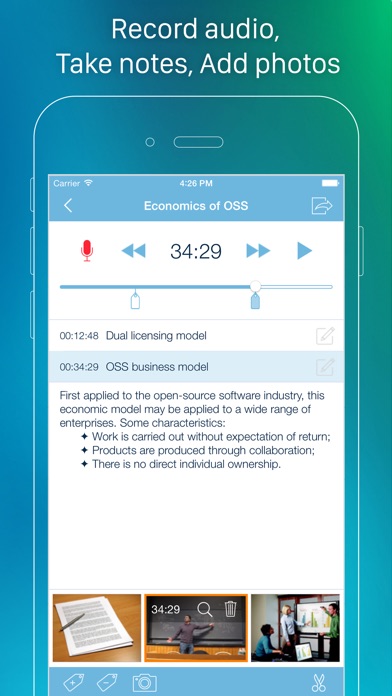 Normally $1.99.
eXtra Voice Recorder is a combination of a high-quality audio recorder, a multi-functional audio editor and an easy-to-use audio files manager. With eXtra Voice Recorder all your recordings will be fully organized and available whenever you need them. You can add notes and photos to each recording, bookmark important parts for ease of navigation, continue recordings and save them directly to the cloud for universal accessibility. Moreover, the app offers a host of handy features for instant file sharing, so sharing your recordings will only be a matter of a couple of taps.

eXtra Voice Recorder offers the following:
• Multi-level file manager to keep your recordings organized
• Resume previously created recordings
• Supply your recordings with comments
• Bookmark the most important parts of recordings
• Add photos to your recordings
• Keep photos synced with audio
• Edit recordings with split, trim, and delete features
• Keep your recordings synced across your iPhone, iPad and Mac
• Keep your recordings synced with Dropbox
• Share recordings via Wi-Fi, AirDrop, Messages, Email or iTunes File Sharing
• Keep notes in recording Meta tags that are available for other apps
• Adjustable quality of recording
• Audio scrubbing with variable speed
• The ability to change the playback speed
• Built-in search to find recordings by title or comments
• Record in the background mode even when the device is locked
• Import recordings from other apps
• Upload your recordings to Google Drive, Evernote and other apps
• Record directly to high-quality m4a (AAC) files
• 3D Touch Menu support
• Designed for iPhone, iPod touch and iPad
• It's also available on Mac
Mini for Twitter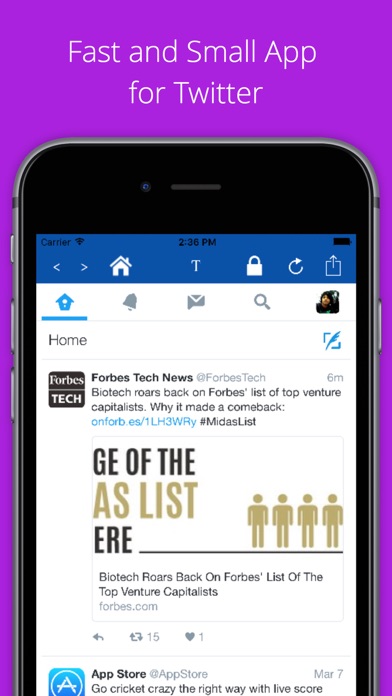 Normally $0.99.
# A lite Version of Twitter with Lock Feature .
# Keep Your Twitter profile Safe ,Keep it private .
# Use Twitter in private mode .
# Keep your Twitter data safe even if someone access your phone .
# Small App 3.5 MB only , Very less compare to official Twitter App 65 MB

——————————————————————————————————
* It is not just only Twitter lock , it is also a very light version of Twitter .

Note – This is the Twitter Version of our popular App "Mini for Facebook "

——————————————————————————————————
Our some Reviews –

@Awesome Twitter app!!!
I love that this app is less than 30 mb!!! I also love being able to RT directly from the UI and not the actual tweet.
byMrsgsloan811 – May 5, 2016

——————————————————————————————————
Key Feature –
____________________________________________________________________
1. TWITTER
____________________________________________________________________

* Very light version of Twitter
* Very Less in size
* Bar Button to Use Twitter in very easy way
* Home button to easily move on profile page
* Tweet to your follower easily
* Only one time login needed
* Manage Account easily
* Basically All the feature of Twitter

____________________________________________________________________
2. PRIVACY AND SECURITY
____________________________________________________________________
* Lock App When App enter in Background .
* You can lock also Lock it by Lock button .
* App will be Lock automatically when you launch any another application.
* App will be Lock Automatically when you press Home button or Power Button.
* So no-one can Access your Twitter even when they got access your phone .
* You can change password Anytime in easy step .

——————————————————————————————————
# Don't drain your battery so fast and don't full up your device with junks !
# It is useful if you are running out of memory .
# Useful for the user who want to keep their Twitter data private
# useful for the time when some of your friend access your phone then they will not be able to see your Twitter data .

# Once Install ,Log in and Enjoy !
# Lock your Twitter in case any other family member want to use your phone .
# It is also fast and take less running phone memory .
bounce.it
Normally $0.99
Hold the screen to throw the ball and get the candies.
Try to get as many candies as possible before the time over.
Collect more candies and get beautiful balls.
Cross Training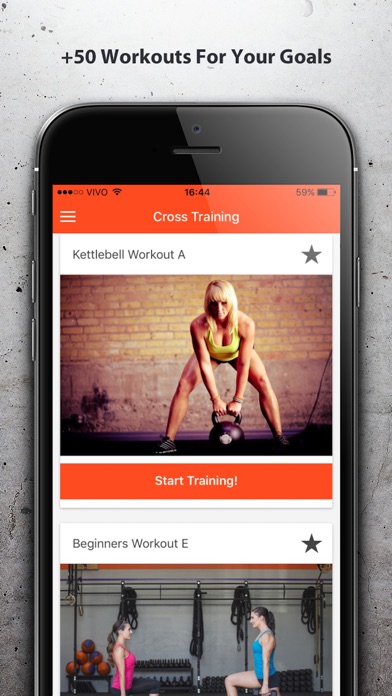 Normally $1.99.
Get in shape with workouts for every day of the week:
● Step-by-step cross training workouts;
● More than 50 workouts ready-to-use;
● Keep track of your exercises log;
● Perfect for all fitness levels;

Download Cross Training now and achieve your fit goals!
BizCard Scanner For Me
Normally $1.99.
Tired of carrying too many business cards? turn your device into the best and easiest mobile business card scanner there is. With easy to use features such as:

– Page detector ( Makes cropping much easier)
– PDF documents
– The best scanner cropping tool
– Unmatched scan fidelity
– Simple UI
– Rotating tool
– Greyscale
– Black & white
– Color
– Share with many social and cloud services (if they are
downloaded on your device)
Download BizCard Scanner For Me
Dual Calendar
Normally $9.99.
Workday plan? travel plan? Or other calculation date? Now use this application to easily plan!

Dual calendar shows that you can easily arrange planning matters.

Feature:
(1) This app can display two calendars.
(2) From today to calculate, show the number of days before and after.
(3) From another calendar to calculate, show the number of days before and after.
(4) Calendar [Week] is displayed.

Applications:
(1) discuss the progress of the date.
(2) the estimated number of days required.
---
Our deals and product reviews are picked by BGR's expert editors and team.

Follow @BGRDeals on Twitter to keep up with the latest and greatest deals we find around the web. Prices subject to change without notice and any coupons mentioned above may be available in limited supply.