We've come to the end of another long week, but you can't escape into the weekend until you've checked out one last app roundup. We've got 10 great paid iPhone and iPad apps for you to look at today, and they're of course all on sale for free for a limited time. These sales could be over at any time though, so grab them while you can.
This post covers paid iPhone and iPad apps that have been made available for free for a limited time by their developers. BGR is not affiliated with any developers. There is no way to tell how long they will be free. These sales could end an hour from now or a week from now — obviously, the only thing we can guarantee is that they were free at the time this post was written. If you click on a link and see a price listed next to an app instead of the word "get," it is no longer free. The sale has ended. If you download the app anyway, you will be charged by Apple.
DriveBox
Normally $2.99.
DriveBox is an interactive intelligent vehicle app built for car, truck, motorcycle and all types of vehicle lovers and daily users. It brings all your content and in-car entertainment under one roof. Features include in-car gadgets, music, maps, video, calls, radio, widgets and much more for your ultimate driving experience. Unlock the retro speedometer and mount it to your dashboard or simply use our StreetView maps feature. Keep up to date with current in-car trends by utilizing an app takes your driving experience to the next level.

Main features:

Dashboard
• Featured weather widget with forecasting
• Display time and date data
• Access your in-car gadgets

Music
• DriveBox utilises Apple's CarPlay features to allow you to connect to your vehicle with Bluetooth (or cable) and use your steering wheel knobs to control your music
• DriveBox EyesFree® gesture controls (simple gestures to browse and listen to your music) without ever taking your eyes off the road
• DriveBox MusicFx® presents your music in a beautiful and minimal effects panel which also feature our Eyes Free gesture controls
• Filter between Songs, Albums, Artists, Playlists and Audiobooks
• Experience full graphic and visual richness with all your music artwork in full color
• Repeat or shuffle your tracks for pleasure

World Web Radio
• Listen the world's best radio from over 600 stations
• Choose from many different countries, including your own

Video
• View your videos directly inside our player (non-DRM)
• Access DRM (digital rights managed) video on your device
• Filter between your Movies, TV Shows, Vodcasts and Personal Videos
• Experience full graphic and visual richness with all your video artwork in full color

Youtube
• Search for Youtube videos directly in the DriveBox app
• Videos presented in your search choice between HD and SD quality
• View your video in full screen mode directly inside DriveBox app

Calls
• Pull in all your address book contacts directly into DriveBox app
• Use of large buttons and typography for ease of calling
• Integration of Skype® and FaceTime®
• Connect your device via bluetooth for hands free conversations

Maps
• DriveBox StreetView presents a 360 degrees full color view of your desired destination point (available as in app purchase)
• DriveBox StreetView displays desired destination weather information
• Get directions to your chosen destinations with Apple Maps®, G Maps®, Waze®, Navigon®, TomTom® eSygic®

Web Browser
• Use our browser directly inside the DriveBox app
• Access, save and edit your favorites for ease of use
• Features forward and back buttons for a smooth and fluid interaction
FrameLapse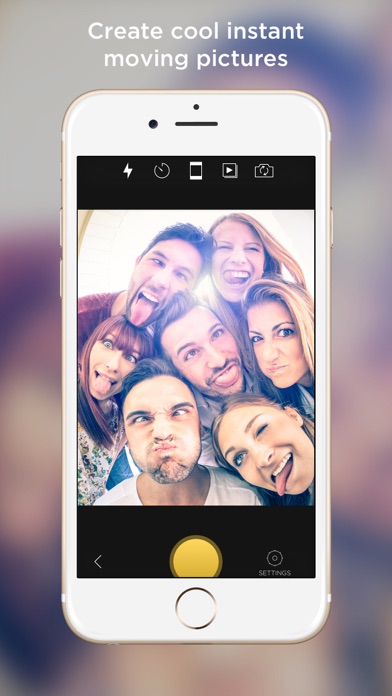 Normally $0.99.
Make every moment of your life an instant moving picture.
Create stunning time-lapses and stop motion videos, and share them with your friends.

– Change the frame interval
– Set a timer
– Front and back camera support
– Video frame rate
– Custom video duration
– Add text or stickers
– Stunning filters
– Stop motion with onion skin
– Import image sequences
– Import videos
– Use any song from your library as sound track of your video
– Share on Instagram, Facebook, Messenger, Twitter and many others
– Create MP4 or GIF animation
– Intuitive interface

You can create back-and-forth looped videos/gifs, stop-motion videos/gifs, jitter/wiggle videos/gifs, time lapse videos/gifs, slideshow videos/gifs
Coyn
Normally $1.99.
Coyn — Simple, Secure, and Stylish way to manage your cash balance. Introducing the new feature: Coyn Share.
• Manage your money like it's no one else's business.
• A brand new experience to manage your daily expenses.
• Be the only one who tracks your cash expenditures and earnings.
• Traveling a lot? No problem! use Coyn to track all your cash expenditures and focus on your adventures!
• Never lose track of where and how you spent your cash
• Improve your financial wellness by defining budget and meeting the goals
– Use "Coyn Pin" feature to pin categories that are important to you and have them on you main screen to help you stay on budget
– Premium users to have Unlimited Accounts to manage their cash balance
– 3D Touch feature allowing users to add expense/earning quickly and also see the balance instantly
– Secure your Coyn using your fingerprint

Use Coyn Share to:
– Manage expenses from your road trip with friends
– Report your business expenditures to your boss
– Pay your electricity/rent to your roommate
– Split bills at the restaurant
– or simply pay your friend for that cold beer!

-"Keep your cash and your Coyn in your pocket."

Simplicity:
Coyn is all about efficiency. We spent days and nights testing the usability of Coyn so that you can experience the unique user-interface and enjoy managing your cash. Simply swipe up to add expenses and swipe down to add income!

Privacy:
Coyn respects your privacy and will never allow your data to be posted to any websites, bank accounts, or cloud services. We don't require you to log in or add your bank accounts. With Coyn you can focus on saving money and being on top of your cash expenditures and earnings and stop worrying about privacy and accounts FOREVER!

Personalize:
Coyn is the most powerful tool for anyone who uses cash for daily expenses or even has cash incomes (gift cards, pocket money, etc.). It helps you to track your cash activities and keep the records only to yourself.
If you travel with cash or want to track business and personal expenses Coyn would be your best friend!

In our newest version we introduced "Coyn Shop". Everyday we hand pick best products from Amazon (more stores and resources coming soon) tailored to our users' taste using our smart builtin Ai. Tap on Coyn Shop inside your Coyn app and discover amazing deals every day.

Emojis are here and are taking over Coyn's categories! Now it's time to personalize your cash expenditures' categories using your favorite emojis and personal touch to them
TextEdit+
Normally $0.99.
At last! TextEdit for iPad, iPhone and macOS! Edit and sync your computer's Textedit documents directly on your iPad or iPhone via iCloud Drive and Files.

TextEdit+ is an sleek and fast text editor for your iPad and iPhone. It's compatible with the text editors that comes as a part of macOS (TextEdit) and MS Windows (WordPad). It also supports any RTF editor like Nisus Writer.

If you don't write all the time, then you probably don't need a full-featured word processor, such as Microsoft Word or Apple Pages. But you still may want a flexible tool for handling text. You know what? You already have one: TextEdit+.

TextEdit+ is your white, plain, blank sheet of paper that is always with you on your iPad or iPhone. Simple but very quick, easy to use and useful.

Also TextEdit+ can sync and share your documents across devices and your Mac or Windows computer via iCloud Files.

MAIN FEATURES

Multi-platform support: Mac, PC, Linux
– Open, edit, save documents created by hundreds of text editors with support for Rich Text Format files (RTF) and plain text files (TXT)

Easy to use interface. Distraction-free
– Less is more. No cluttered user interface. Just focus on your creation process not the tool.

Faster Typing with Keyboard Extension
– Quickly move around the cursor. Quick keys for tab, forward delete, up, down, left, right, etc. Customize our extended keyboard with your own keys.

Stay Organized
– Easily create folders and subfolders for your projects and documents
– Personalise the cover of your folders

Easy Sharing
– Sync your documents across devices and computers and with TextEdit or Wordpad via iCloud Drive
– Email, print and open your documents from your mail or in other apps

Visual Rich Text Formatting
– Apply format, colours and style directly in your words, sentences and paragraphs

One Tap Formatting
– Bold, italic, underline, line spacing, highlight, indents, subscript/superscript, alignment, lists, type size, text and paper colors, etc.

International Typing support:
– Over 30 languages including right to left languages like Japanese, Chinese, Arabic and Hebrew

Instant Statistics and Counters
– Characters, words, syllables, reading time, sentences, average word length, Readability Index, etc.

Text to Speech and Dictacion support
– Hear your document read aloud
– Dictation lets you speak text instead of typing

Useful Find&Replace
– Find and replace words on the documents

Powerful export
– Export your work as PDF , RTF , RTFD, Plain Text , PNG and HTML formats

TextEdit+ is the best choice for writing text documents right on your iPad.
eBookGoF
Normally $2.99.
1, unlimited decryption kindle e-book., so that kindle e-books can be read on other devices.
2, Support read mobi, azw, azw3, prc, epub.
3, eBookGo can convert your eBook to iBooks or Kindle support format! Mainly include: (epub、 mobi、 azw、azw3、prc、txt).
4, eBookGo can convert almost most of the books or files (epub、mobi、 azw、 azw3、 prc、 txt、 html、 xhtml、 xml、 htm、fb2).
5, Fully localized conversion, one can convert more than one.
6, For the conversion of the file can be re-edit the file name, edit the metadata.
7, Support iTunes transmission and WIFI transmission books and support Google play upload.
8, Support zip and rar with password decompression.
9, Support preview txt, pdf, doc, docx, html, xls, xlsx, ppt, pptx and other formats.
10, Contains the latest version of KindleDRMRemoval.exe windows client installation package. Visual interface operation, a key to remove kindle DRM.
Spectrum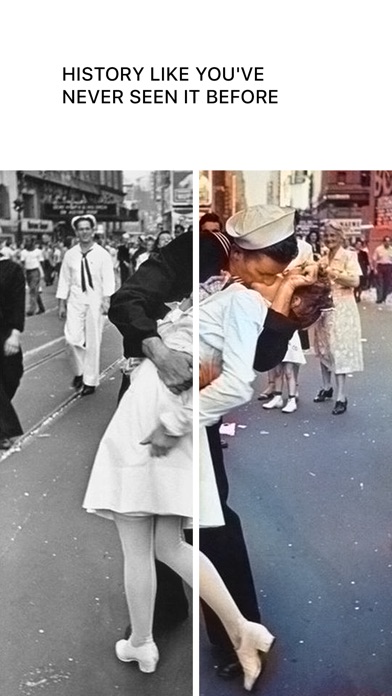 Normally $19.99.
SPECTRUM is the ONLY app that automatically colorizes black and white photos in one click! Be the first to amaze you family and friends!

1. Snap a photo or upload right from Camera Roll
2. A bit of Magic
3. Save & share in Instagram, Facebook, Twitter and many more!

Colorize your old black & white photos and have fun unleashing true colours of famous historic images with top-notch neural networks processing technology.

Revolutionary. Unbelievable. Yours. SPECTRUM.
Typic
Normally $3.99.
Typic is a simple app that allows you to add text to photos.

With Typic you can:
• Add text to photos.
• Make Quotes (Quote Maker, Quote Creator, Quote famous people, Inspirational Quotes)
• Make beautiful typographic text layouts.
• Design a greeting card.
• Make a meme.
• Inspire your fans.
• Sell stuff on craigslist.
• Market your real estate.
• Promote an event.
• Layout a business card.
• Motivate your team.
• Design posts for Instagram, Facebook, Pinterest, and all your favorite Social Media.
• Create posters and flyers.
• Create designs and logos (Logo Maker, Logo Creator).
• Enhance your photos with filters and adjustments.
• Create Instant photo mockups in a second.
• Add your logo to all of your creations!

——————————————————————-
Typic has ranked #1 in 82 countries in the Photo & Video category.

Featured on the App Store in more than 120 countries in:

• Best Of 2014 Selection
• Extraordinary Apps
• Essential Apps
• New Apps We Love
• Best New Apps
• Plan A Party
• Edit Your Photos
• Popular Apps
• Succesfull Startups
• Captions & Designs
——————————————————————-

(Typic – Text on Photos) includes:

• 105 cool fonts to add text to photos.
• More than 500 Design Elements (Artworks).
• 23 awesome filters.
• 12 Light Leak Effects.
• 12 Frames.
• A 21 color palette.
• Color Wheel.
• Custom RGB.
• Instants (instax) Effect: Fit your photo into a real Instant Photo Frame.
• Masking Effect: Mask parts of your text and designs to make them seem like they're behind objects in your photo.
• Add your logo to your photos: With Typic you can add up to 4 versions of your company or personal logo, store them in the app, and use them to sign all your photos. This cool feature is great for business, you'll be able to make your own brand stand out on every photo you make!
• Export your photos in Portrait, Landscape or Square format.
• Share your photos on Twitter, Facebook, Facebook Messenger, Instagram, WhatsApp and iMessage.
• Email your photos to your friends or save them on your iPhone or iPad.

How People Are Using (Typic – Text on Photos)

– Social media posts.
– Birthday cards.
– Event invites.
– Presentation slides.
– Logos & watermarks.
– iPhone wallpapers.
Golden Axe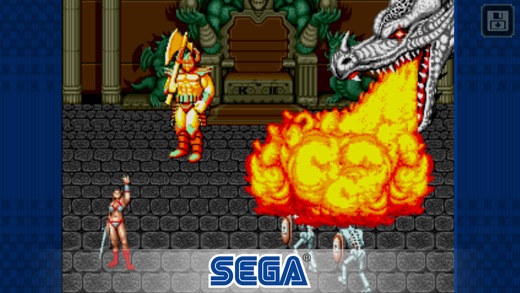 Normally $0.99.
Cast earth-shattering spells and smash Death Adder's armies in SEGA's fantasy classic – Golden Axe!

It's back! Epic fantasy classic Golden Axe is now available on mobile! Play free and rediscover SEGA's ultimate hack 'n' slash masterpiece.

The tyrannical Death Adder holds the people of Yuria to ransom, threatening to destroy the fabled Golden Axe and unleash a new era of terror on the world. Only three brave warriors: a barbarian, dwarf and Amazon warrior stand in his way. From the ransacked Turtle Village, to the halls of Death Adder himself – cast legendary spells, combat terrifying hordes, ride the back of a colossal eagle, and bring peace to Yuria once again!

Golden Axe joins the ever-increasing line-up of SEGA Forever, a treasure trove of free SEGA console classics brought to life on mobile for the first time!

SEGA FOREVER FEATURES
– PLAY FREE
– SAVE YOUR GAME PROGRESS
– OFFLINE PLAY
– GAMES RELEASED TWICE A MONTH
– DOWNLOAD THEM ALL
– MULTIPLAYER EXPERIENCE COMING SOON

RETRO REVIEWS
"Oozes addictive action." [92%] – Les Ellis, Raze #3 (January 1991)
"SEGA's most triumphant walkalong and kick 'em out the way game." [91%] – SEGA Pro #3 (Christmas 1991)

"Lots of fast action and scantily clad men with muscles are combined to produce an excellent game." [86%] – Mega Drive Advanced Gaming #3 (November 1992)

GOLDEN AXE TRIVIA
– Makoto Uchida, the game's primary developer, was also responsible for Altered Beast, another SEGA Forever classic!
– The 'Chicken Leg' Bizarrian you can ride also appeared as an enemy in Altered Beast!
– Remember – if an enemy is charging at you, stand next to a cliff edge and they may end up running straight off the edge!

GOLDEN AXE HISTORY
– The game was originally released in 1989
– Developed by: SEGA
– Designer: Makoto Uchida
– Lead Composer: You Takada
Emoji Camera
Normally $0.99.
Emoji camera makes it easy and fun to turn your favorite moments into cool-looking memories. Emoji camera provide unique emojis and filters to inspire your imagination, created especially for those who love to stand out. You can add all your favorite emojis to your photos and bring them to life. Whether it's the cut little monkeys , piggies , or even that pile of poop, you will be able to make you photo pop even more with some fun emoji action.

Its Easy-

-Simply take a photo or choose from you library , choose form hundreds of emojis , and apply the sticker on the photo.

-You can rotate and scale however you like, and place the emoji wherever you want.

-Edit your existed photos with filters, vignette, exposure, brightness, contrast, rotate, mirror and adjust intensity of filters.

-Use cropping patterns and frames to make your photo outstanding.

-Support to share your filtered picture to social media platforms such as Facebook, Twitter, Flickr, Tumblr and Dropbox.

Be true to yourself. Get Emoji camera to support you in your choice of lifestyle. You won't believe how great this camera app is until you use it!
Will it Beard
Normally $0.99.
Featured on Buzzfeed, Time, Today, Bloomberg, Instagram, Tumblr, + more and recently nominated for a Shorty Award and Webby Award–@willitbeard is now in the App Store! Help your favorite bearded Instagrammer @willitbeard collect more fun items to put in his beard!

You see, @willitbeard has a problem–he has run out of things to stick in his beard! Help him find more random items to put in his beard, but make sure you keep his gloriously furry face safe by avoiding all the razors and cans of shaving cream. You may be able to run, jump, and roll to the finish line in each level, but can you help @willitbeard collect every item in every level to stick in his bearded canvas?

***[HOW TO PLAY]***

1. Tap to jump over obstacles and onto platforms, short taps = small jumps, longer taps = big jumps.
2. Swipe down to roll under obstacles.
3. Collect all the items (umbrellas, monkeys, flowers, dinosaurs, and blocks) in every level of each world for a bonus level at the end of each world.

***[HOLIDAY SPECIAL]***
Get free lives when you download and open the app!

***[BONUS LEVELS]***

What's in the bonus levels you ask? Oh . . . just lots and lots of coins, of course! Earn the bonus level in each world and use your treasure to buy more lives and more characters!!!

***[MORE CHARACTERS]***

Use coins to purchase characters. Get coins by collecting them in levels, earning them in the game, or purchasing them. We are constantly updating the game to include more and more characters!