We've got a great list of apps today that should appeal to anyone on the hunt for fresh games and useful utilities to fill up their iPhones and iPads. As always, these are paid iOS apps that have been made available for free for a limited time, and sale durations may vary. In other words, get them for free while you still can!
This post covers paid iPhone and iPad apps that have been made available for free for a limited time by their developers. BGR is not affiliated with any developers. There is no way to tell how long they will be free. These sales could end an hour from now or a week from now — obviously, the only thing we can guarantee is that they were free at the time this post was written. If you click on a link and see a price listed next to an app instead of the word "get," it is no longer free. The sale has ended. If you download the app anyway, you will be charged by Apple.
Direct Shot
Normally $0.99.
DIRECT SHOT is a camera utility that lets you quickly capture and upload photos & videos straight to the Dropbox locations you choose. Connect to your Dropbox account and choose or create as many folder locations as you want. Photos & videos taken with Direct Shot are *not* added to your Camera Roll, so they don't get mixed into your personal pictures – allowing you to extend your device's storage!

HOW IT WORKS:
– Connect to your Dropbox account and choose or create as many folder locations as you want.
– From the Direct Shot camera, choose your intended location and take your photo or video.
– Your media is automatically uploaded to the chosen Dropbox location, and never gets added to your Camera Roll.

WHO IT'S FOR:
Direct Shot is perfect for anyone who wants to use the camera on their iOS device as an archiving tool, including:

* Designers & Developers — Sketches, post-it notes, whiteboards, magazines
* Photographers & Videographers — Layouts, locations, lighting tests
* Teachers & Students — Assignments, notes, whiteboards, project elements
* Business Travelers — Receipts, expenses, rental-car info, directions
* Contractors & Plumbers — Receipts, wiring, replacement parts, specs

——————————————

Notes:
– Dropbox accounts are available in Free, Pro, and Enterprise versions. Direct Shot works with all three of these account types.
– Direct Shot needs access to your Camera (for images and video), Microphone (for video), and Cellular Data (for upload when away from WiFi) to be awesome… make sure to give access when prompted.
– You do not need to have the Dropbox app installed on your device to use Direct Shot.
The Abandoned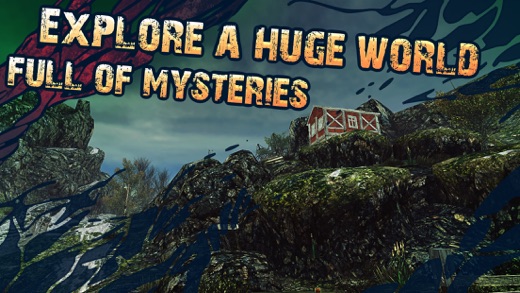 Normally $1.99.
Fight zombies – find your way back home!
"The Abandoned" is an adventure game, where you need to survive in an area full of danger and mystery. Your goal is to stay alive and find the way out, fighting monsters and completing story driven missions.
To stay alive you will need to hunt, gather supplies, build storage and asylums. You will be able to create tools, clothes and equipment. In due time your life will become quite comfortable, but the Zone is not exactly the best place to spend the rest of your time. You will need to find the way out. Even if you fail, remember – death is only the beginning. The beginning of a new journey!
***Features:
• Fight zombies and hunt wild animals
• Create weapons and tools, build asylums
• Avoid mysterious anomalies, gather artifacts and improve your own abilities
• Don't become insane with the anomalous fear that comes in the darkness
• A huge world that dramatically changes with the coming of night
• Three game modes: Story, Adventure and Survival
MemoMa: notes on calendar
Normally $3.99.
MemoMa is a simple note taking app. It saves your notes in your calendar, which means you can read the same notes from any devices or web sites as long as the same calendar can be configured. Your notes can be displayed next to other calendar events. Having both your notes and your events on a single timeline makes the context easier to understand when you review them. Also, because the data is on your calendar, it's synced across devices automatically and seamlessly. You can move your notes from MemoMa to other apps if your calendar supports exporting, such as CSV. Because your notes are saved reliably on portable media, you don't have to worry about losing them when you upgrade your OS or purchase a new device.

What It Can Do:
– Write a plain text note with non-animated emojis.
– Show notes and events on the same timeline, all expanded (no need to tap each item).
– Off-line access.
– Automatic syncing when online.
– Spotlight search or search within app
– Supports iPad & Apple Watch

What It Can NOT Do:
– No tags
– No formatted text
– No images or videos.
Download MemoMa: notes on calendar
Tungoo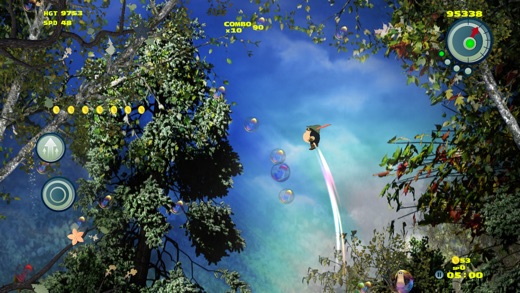 Normally $6.99.
Welcome to the exciting new world of Tungoo! Get ready for a truly unique mobile gaming experience.

Tungoo's world is a seamless vertical adventure starting from the ground and ending at the edge of space. Eat bubbles to fill up with gas and boost your way up to save Tungoo's friends from their alien abductors.

Navigate through Tungoo's world with tilt controls and a multi-touch layout that will keep you honed in on the action.

Enjoy lip-smacking good collectibles, high flying boosts, bubble bursting excitement, in-game cash reward challenges, awesome wearable gear with stat improvements, and much more!

Explore the world of Tungoo and rise to the occasion to rescue his friends.

Features
– Unlock over 100 pieces of gear to improve your stats and your look
– Over 190 challenges to complete with in-game rewards
– Sell what you collect for in-game BugBucks
– Take a chance on re-rolling gear for better stats!
– Track your stats with the personal stat tracker system
– Back up to iCloud and play on another device!
– In-App purchases that will get you ahead in the game
eXtra Voice Recorder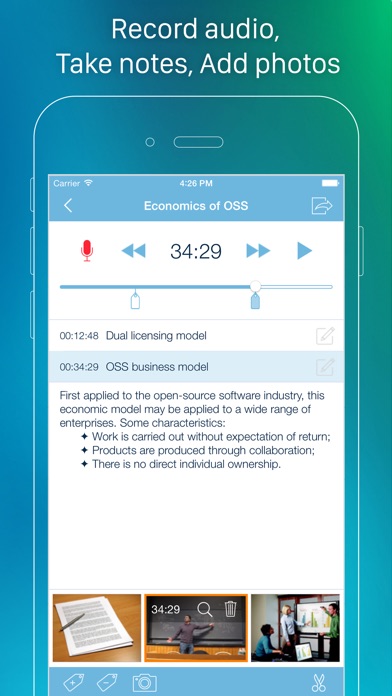 Normally $1.99.
eXtra Voice Recorder is a combination of a high-quality audio recorder, a multi-functional audio editor and an easy-to-use audio files manager. With eXtra Voice Recorder all your recordings will be fully organized and available whenever you need them. You can add notes and photos to each recording, bookmark important parts for ease of navigation, continue recordings and save them directly to the cloud for universal accessibility. Moreover, the app offers a host of handy features for instant file sharing, so sharing your recordings will only be a matter of a couple of taps.

eXtra Voice Recorder offers the following:
• Multi-level file manager to keep your recordings organized
• Resume previously created recordings
• Supply your recordings with comments
• Bookmark the most important parts of recordings
• Add photos to your recordings
• Keep photos synced with audio
• Edit recordings with split, trim, and delete features
• Keep your recordings synced across your iPhone, iPad and Mac
• Keep your recordings synced with Dropbox
• Share recordings via Wi-Fi, AirDrop, Messages, Email or iTunes File Sharing
• Keep notes in recording Meta tags that are available for other apps
• Adjustable quality of recording
• Audio scrubbing with variable speed
• The ability to change the playback speed
• Built-in search to find recordings by title or comments
• Record in the background mode even when the device is locked
• Import recordings from other apps
• Upload your recordings to Google Drive, Evernote and other apps
• Record directly to high-quality m4a (AAC) files
• 3D Touch Menu support
• Designed for iPhone, iPod touch and iPad
• It's also available on Mac
PhotoTangler
Normally $2.99.
PhotoTangler Collage Maker is a powerful image app that instantly turns your favorite photos into beautiful collages. It allows you to blend them together in unique and creative ways. It's easy, fun, and the results look like magic! Just drop photos on the canvas, and watch PhotoTangler seamlessly blend them together with any other photos nearby. Anyone can get gorgeous, professional looking results, even with no graphics experience!

Unlike many collage makers out there, PhotoTangler does the hard work behind instantly blending and merging photos together for you. Instead of getting caught up learning grueling technical details, you can focus your time and energy on making gorgeous photo projects! Whether you're using it for stunning social media pictures, general artwork, digital scrapbooking, to make a quick gift for a friend of family member, or even as a marketing tool for your business, the quick, high-quality results from this app will surely impress. PhotoTangler is a unique, easy and exciting solution to instantly merge photos into impressive collages.
VONO for Lecture Recording and Lecture Notes
Normally $1.99.
VONO is a Beautiful, Powerful and Global Recorder for Recording Lectures and Taking Lecture Notes.
Using high-quality recording and memo functions, camera and image attachment functions, top learning efficiency can be achieved. It also operates safely at long recordings. The files will be safely stored in your smartphone at sudden shut-down. Suitable not only for recordings lecture of students, professors or teachers, but also effective in meetings and seminars.

Features:
– Sophisticated User Interface
– High-Quality Recording and Playback
– Background Recording Supported
– Safe Operation at Long Recordings
– Safe Storage at Sudden Shut-Down
– Organized File Arrangement through Albums
– Search Content of Lecture Record through Tag
– Attach Image File to Record Content
– Attach Presenation Material and Blackboard Content with Camera
– Interval Repeat and Speed-Up Supported