If you purchase an independently reviewed product or service through a link on our website, we may receive an affiliate commission. Learn more.
Welcome to the final Monday of October, which also just so happens to be the day before Halloween. To celebrate, we put together a list of paid apps gone free on the App Store, featuring a couple of spooky games that should get you in the holiday spirit. I recommend reading this list with a Pumpkin Spice Latte in hand.
This post covers paid iPhone and iPad apps that have been made available for free for a limited time by their developers. BGR is not affiliated with any developers. There is no way to tell how long they will be free. These sales could end an hour from now or a week from now — obviously, the only thing we can guarantee is that they were free at the time this post was written. If you click on a link and see a price listed next to an app instead of the word "get," it is no longer free. The sale has ended. If you download the app anyway, you will be charged by Apple.
Cribbage Premium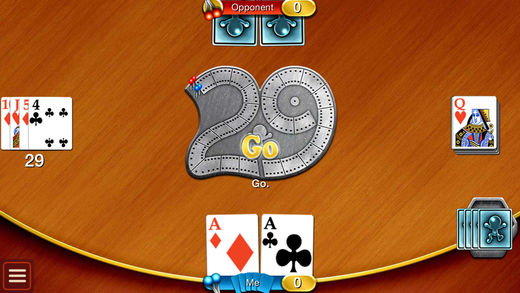 Normally $1.99.
Catch the crib! Play the App Store's top rated cribbage online with your friends or anyone in the world! With fluid action, this game is intuitive and easy to play for both novice and experienced players.

New to Cribbage? Cribbage Premium helps you every step of the way. Use hints to develop your skills and strategy. If you're unsure how a hand was scored, use the "Explain" button for a breakdown of the points.

Think you're a pro? Challenge yourself against our world class expert AI! Compete for the top spot on the leaderboard and earn all 42 achievements. Count your own cards! Play muggins and steal missed points from your opponent! Cribbage will keep you endlessly entertained.
__________________________________________

Awesome Features:

• More ways to play: single player, online or turn-based multiplayer with Game Center, peer to peer, and pass and play

• Voice chat lets you be more social during online games

• Find opponents while you play with background matchmaking

• Single Player games have easy, medium, hard and expert opponents

• Personalize your cards, pegs, board, and background

• Choose automatic or manual card counting

• Play muggins and steal points from your opponent

• Show you're a pro by earning all 42 achievements

• Compete for top spots on the leaderboard

• See detailed breakdowns of the points scored in a hand with the explain button

• Use hints to develop your strategy
---
Data Widget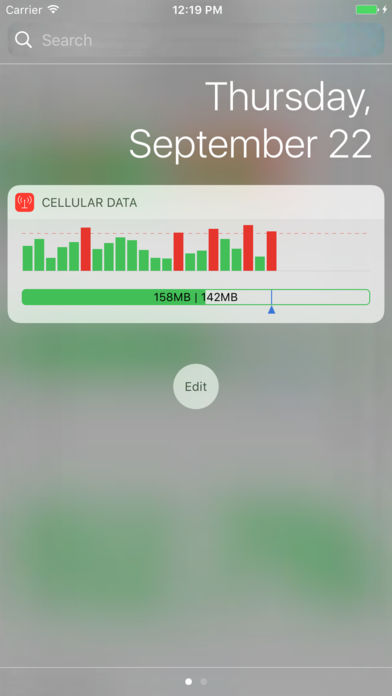 Normally $1.99.
Apple Watch is supported now!

The first iOS data widget, a single swipe is all!

It takes a creative design named double progress, which brings time and data in one simple diagram. You can see all at a glance.

Compatible with all carrier networks!

Real-time monitoring,history.

Green App: no consumption data, no GPS, no ads
---
The Forgotten Room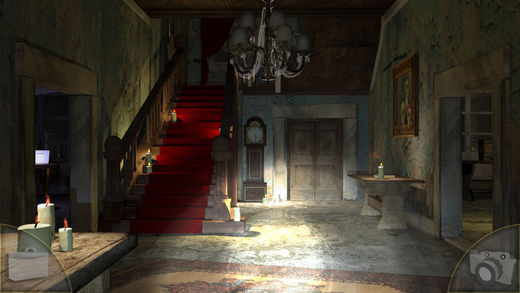 Normally $1.99.
Play as paranormal investigator John "Buster of Ghosts" Murr as he explores yet another mysteriously creepy house.

This time he's on the case of Evelyn Bright, a 10 year old girl that went missing whilst playing hide and seek with her father.

Will John solve the mystery of the missing girl and discover what really happened in the forgotten room? Tune in right now to find out!

Features:

• In game camera so you can take photos of all the clues you find. Less back tracking!
• Plenty of puzzles to get stuck on.
• Beautiful soundtrack composed by Richard J. Moir.
• Candles! Candles are a feature right?
• Auto-save feature, never lose your progress again!
---
Moody – Daily Mood Tracker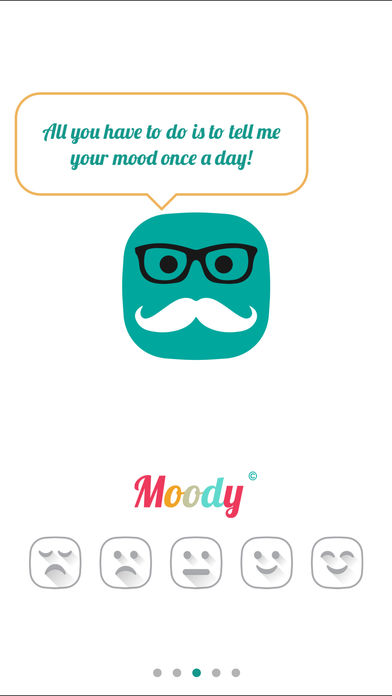 Normally $1.99.
How were you feeling last week? What was your mood last September? It's usually hard to remember your mood, but Moody is here to help you.

Whether you are recovering from a depression, suffer from bipolar disorder or just want to be aware and improve your mood, Moody helps you keep track of your day to day mood and write notes to keep a mood journal of your life.

By tracking your moods, you can find:
– How changes in medication are affecting you
– How monthly hormonal changes (for women) are affecting your mood
– The impact of lifestyle changes on mood
– How life events affect your mood
– How stress affects mood
– How sleep impacts mood
– How season changes impact mood
… And thousands of other interesting facts!
Download Moody – Daily Mood Tracker
---
Picfx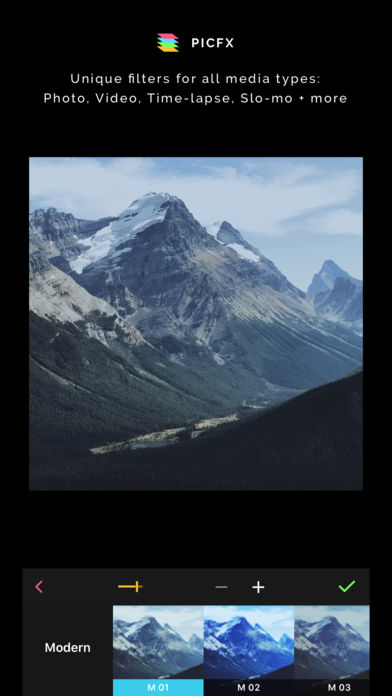 Normally $1.99.
Picfx is a powerful suite of filters and image adjustment tools for photo & video. Start editing your photo/video with your favourite filter, then use image adjustments such as exposure, contrast & vignette to refine the edit. Use Picfx's unique layering capability to combine multiple filters to express your artistic persona.

Features:

Edit photos, videos, time-lapses, slo-mos and loop videos with colour filters and image adjustments in real-time.

Colour filters that can be used on their own or layered with others. Using this feature ensures your colour grade is always 100% unique.

Purchase premium filter sets from the App Store: Lifestyle, Instant Film, Black & White.

Use Image Adjustments tools to refine your colour grade.

Minimal & intuitive interface for quick unobstructed editing.

Save photos and videos in high resolution to your phone.

Share to Instagram and other apps.
---
Sinister Edge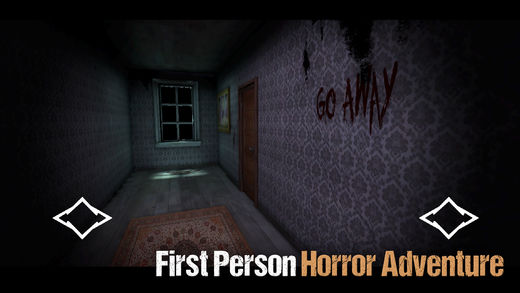 Normally $0.99.
Immerse yourself in a mind-blowing experience of unadulterated terror you will never be able to forget! By combining heart-stopping horror with the complex mechanics of an adventure game, Sinister Edge offers you an unparalleled experience.

Solve entertaining puzzles, discover atmospheric locations and escape from the evil lurking in the shadows, but never forget, you are not alone…

FEATURES:

» Playable with or without HMD/ VR- device
» Supports external controller
» Stunning graphics
» Thrilling horror experience
» Numerous challenging puzzles
» Intuitive controls without additonal device
» Exceptionally long playtime
» Unparalleled innovative gameplay
» Varied locations
» Mindblowing 3D graphics with HMD/ VR -device
» No movie, no tracking shots, PLAY Sinister Edge

Sinister Edge was specifically developed for VR platforms (like Google Cardboard), but is also playable without them. Simple and intuitive controls allow free movement even without the use of a controller.

DEFAULT CONTROLS:

• Use your virtual joysticks to move and look around.
• Go to an object and look at it in order to interact
• Tilt your device slightly to the left or the right in order to rotate an object

CONTROLS VIA HMD/VR-DEVICE WITHOUT EXTERNAL GAMEPAD:

• Tilt your head slightly forward in order to move
• Go to an object and look at it in order to interact
• Tilt your head slightly to the left or the right in order to rotate an object

CONTROLS VIA HMD/VR-DEVICE WITH EXTERNAL GAMEPAD:

• Use your analogue sticks to move and look around.
• Go to an object and look at it in order to interact
• Tilt your head slightly to the left or the right in order to rotate an object
---
Smart Merge Pro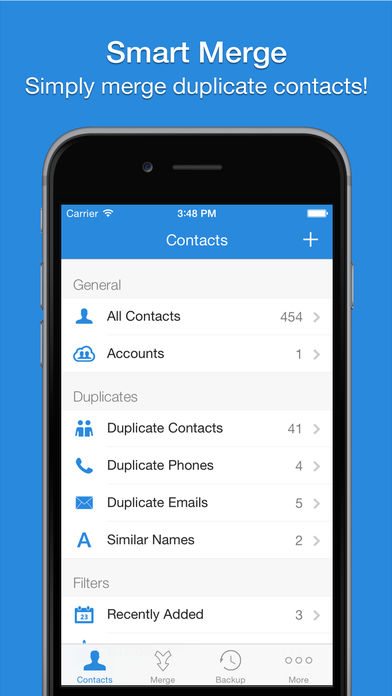 Normally $2.99.
MAIN FEATURES
○ Find & Merge duplicate contacts!
○ Remove contacts without name or phone number
○ One tap to backup your contacts!
○ Quickly find the contacts you need

Your contacts are the most important data in your phone which easily becomes messy if not consistently updated.
Smart Merge Pro easily helps you detect and merge duplicate contacts.

SIMPLY MERGE DUPLICATE CONTACTS
○ Merge all duplicate contacts with one tap!
○ Find & merge contacts with similar names.
○ Find & Merge contacts with duplicate phone or email.

CLEANUP
○ Remove contacts without name
○ Remove contacts without phone & email

BACKUP
○ Backup your contacts with one tap!
○ Quickly export your backups to Dropbox, Google Drive, Email
○ Move contacts between accounts (Exchange, iCloud, Local Address Book)

SMART FILTERS
○ Quickly find the contacts you need
○ Filter contacts by Company & Job title
○ Filter contacts by upcoming birthday & creation date

AVAILABLE IN 15 DIFFERENT LANGUAGES
English, Español, Français, Italiano, Deutsch, Português (Br.), 中文 (Simplified), 中文 (Traditional), 日本語, 한국어, Nederlands, Русский, Türkçe, العربية, עברית

Smart Merge Pro offers unlimited backups for your address book
To keep your contacts even more protected, turn on Smart Merge Pro to save every single change in your contact list, even when you are not using the app.
Smart Merge Pro allows you to restore your contacts from any mobile device for $9.99 a year through an auto-renewing subscription.
Subscriptions will be charged to your credit card through your iTunes account.
Your subscription will automatically renew unless cancelled at least 24 hours before the end of the current period
You will not be able to cancel a subscription during the active period. You can manage your subscriptions in the Account Settings after purchase.
---
TapMeasure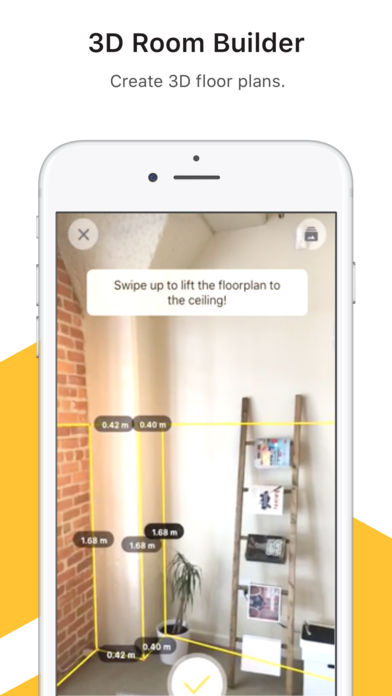 Normally $1.99.
Meet TapMeasure, the spatial utility that combines computer vision and AR, creating a whole new way to capture and measure your space.

▶ 3D Room Builder
Create scale-accurate 3D models of rooms that you can measure and review immediately, or revisit later.

▶ Quick Measure
Capture point-to-point measurements with just two taps.

▶ Smart Level
Ensure picture frames and artwork are perfectly level, automatically.

TapMeasure is the fastest, smartest way to measure a physical space. Period.

Additional Features:

• Geometric Recognition: Automatically detect rectangular objects like doors, windows, artwork, and more, and add them to your model.

• Quick Outlining: Create simple outlines of items on the walls or floor.

• Easy Sharing: Send your 3D model to anyone with a simple URL.

• SketchUp Export: Export your 3D model as an .SKP file, allowing you to view and edit in both free and pro versions of SketchUp.

We built TapMeasure as an easy to use, everyday spatial utility — but it also works great for pros, including interior designers, architects, contractors, real estate agents, appraisers, insurance agents, and anyone that needs quick, approximate 3D models and measurements.

TapMeasure combines the new ARKit framework in iOS 11 with advanced computer vision, to recognize and track objects. Since TapMeasure uses ARKit, you'll need an ARKit-compatible device (iPhone 6s or newer).

TapMeasure is built by the team at Occipital (occipital.com). We're the same team behind 360 Panorama, Structure Sensor, Canvas, Bridge, and other spatial computing products. We can't wait to see what you create with TapMeasure!
---
Taps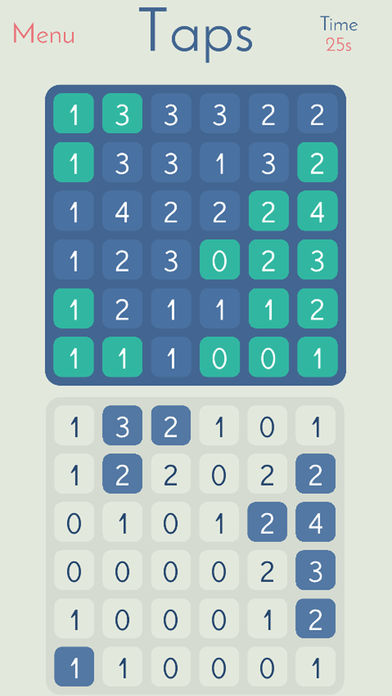 Normally $1.99.
Open your mind to the simplicity of Taps and discover the ever growing challenge that awaits.

* Evolve your strategy to play your way through our campaign modes with 4 different styles of play
* 400 campaign levels to enjoy
* Play an infinite number of custom games at your preferred difficulty
* Choose between the classic two grid view, or the new single grid view
* Compare your times globally and with friends
* Disable the timer and just relax as you play, with the lovely soundtrack

Take the journey and enjoy the puzzle you have been waiting for.
---
Our deals and product reviews are picked by BGR's expert editors and team.

Follow @BGRDeals on Twitter to keep up with the latest and greatest deals we find around the web. Prices subject to change without notice and any coupons mentioned above may be available in limited supply.