If you purchase an independently reviewed product or service through a link on our website, we may receive an affiliate commission. Learn more.
If you're looking for good free iPhone and iPad apps, you've come to the right place. We dug through more than 100 paid iOS apps that have temporarily been made available for free on Tuesday, and we've selected eight apps that represent the cream of the crop. Grab them all now while they're still free downloads!
This post covers paid iPhone and iPad apps that have been made available for free for a limited time by their developers. BGR is not affiliated with any developers. There is no way to tell how long they will be free. These sales could end an hour from now or a week from now — obviously, the only thing we can guarantee is that they were free at the time this post was written. If you click on a link and see a price listed next to an app instead of the word "get," it is no longer free. The sale has ended. If you download the app anyway, you will be charged by Apple.
Cesium Music Player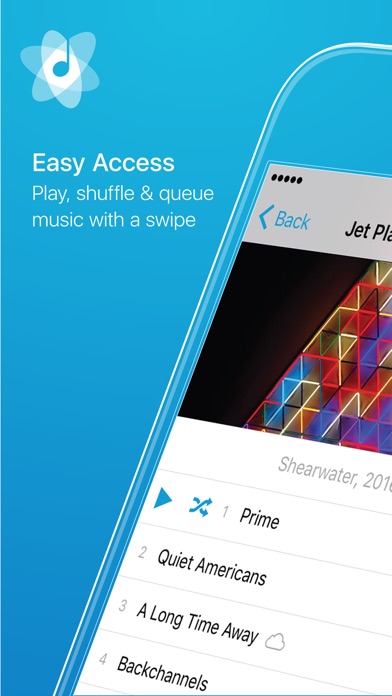 Normally $1.99.
Take control of your music with intuitive controls, customizable interface and beautiful design.

"…the design is tastefully done and finding your way around your music is a breeze…One of the best options for playing local music." – David Nield, Gizmodo

"Fortunately, Cesium is here…If you want the old Music app back with a few improvements thrown in, look no further than Cesium." – Christina Warren, Mashable

"[…going] back to local music with @CesiumApp and I have never been happier." – Nilay Patel, The Verge (Editor-in-Chief)

• Swipe left to add to queue, swipe right to play or shuffle.
• Sort playlists by artist, album and more!
• Edit, reorder or shuffle your Queue at any time!
• Use Classical Mode to sort select genres by composer.
• Local star ratings (plus Today Widget)
• Easily access compilations while keeping your Artist and Composers list uncluttered.
• Resume Queue
• Customizable Tabs
• Night Mode
• Custom Themes
• Landscape Mode
• Gesture Controls
• No ads or locked features
• Get development updates, feature guides, news and more at cesium-app.com/signup!

NOTE: Cesium requires Music.app to be installed.
Hotspot VPN Unlimited Proxy
Normally $5.99.
Best totally UNLIMITED FREE VPN Proxy servers for all users!
This is the PRO version for HOTSPOT VPN, just be faster and faster!
No ADs, no bandwidth limits, no registration or set up required. Unblock is just 1 click away.

Blazing Fast, Ultra Secure, Stable connect, Easy-To-Use interface & Instant Setup

HOTSPOT VPN, the fastest & the most reliable VPN service to watch HD videos online, unblock your favorite sites and unblock school Wi-Fi with lighting fast speed, while keeping you 100% safe & secure online.

Features:
– Lightning fast connect within 1 second, ultra smooth to watch HD videos online
– Worldwide server coverage with unlimited bandwidth & easy switches
– Unblock & access your favorite sites wherever you are
Stable connection as long as you want
– Incognito browsing for your online security
– East-to-use interface, unblock is only one click away

We do not provide BitTorrent and any P2P (pier to pier) service for the time being.
Download Hotspot VPN Unlimited Proxy
MapImg
Normally $1.99.
Bring your maps to life with MapImg+!

Bridging the gap between Apple Maps and a traditional paper map, MapImg+ provides GPS navigation for all of your old maps, and even your new ones.

Import a World file with your map or simply coordinate it yourself, it's easy! Don't forget to have your World files in WGS84 (Lat, Long) coordinates.
Dungeonism
Normally $1.99.
Dungeonism is a turn-and-tile-based dungeon crawler. It's not quite a roguelike, but it is rogue-ish.

Taking equal inspiration from Pac-Man and Temple of Apshai, Dungeonism combines the strategies of turn-based RPGs and tile-based arcade games into a single unique gameplay style. It is engrossing enough to be played for hours, but its turn-based rhythm makes it easy to play in short bursts.
Fog of World
Normally $4.99.
Begin Your Adventures!

Fog of World is a real-life game that you need to remove the fog on the map by exploring the world. It's a fantastic way to visualize everywhere you have been in your entire life.

○ This Fog of World App Might Be the Funniest App I've Seen in a Long Time
– GIZMODO

○ We don't remember the last time we've run into an app that is as interesting as Fog of World
– Business Insider

○ Fog of World turns moving through your city and your world into a game of exploration (Rating: 8/10)
– AppStorm

○ Original worldwide location tracking game that will make you want to explore every street in your city and far wider (Rating: 92/100)
– LITTLE APP REVIEW

○ Fog of World uses the fog of war from videogames to gamify traveling
– The Awesomer

○ Was holding the 1st position for top stories on Hacker News!

● Features
– Records your tracks (even when the app running in the background).
– Shows everywhere you have been on the map at the same time.
– Analyses your statistics around the world, around every continent, and around every country and territory.
– Lots of badges to motivate you to explore more around the world.
– Support for Importing tracks through GPX or KML files.
– Support for syncing your data with iCloud or Dropbox.

Continued use of GPS running in the background can dramatically decrease battery life.
CircularText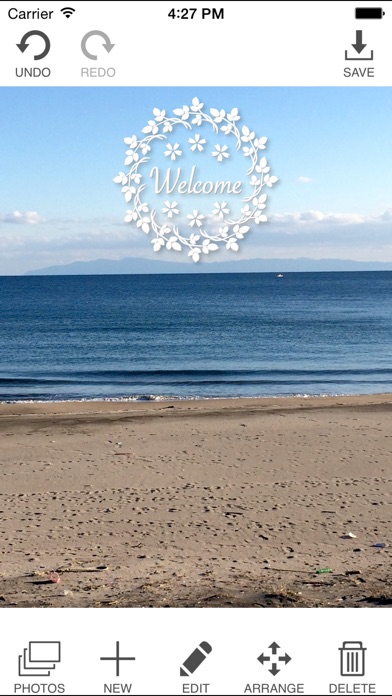 Normally $0.99.
Add beautiful circular text to your photos.
*Please use the new app, "Embellish", as we will finish development of this app around autumn of 2017.

Main features:
– 100+ fonts
– 18 circular text templates
– 20 circle frames for text
– 27 patterns
– 10 masks
– Move, resize and rotate text
– Emboss Effect
– Drop Shadow Effect
– Transparency Effect
– Multi-Level Undo/Redo
– Max Resolution
Gravity Orange 2
Normally $1.99.
Gravity Orange 2 – Help the orange to get all the stars, then the window would open. Pass the orange through the window to go to the next level. Keep it away from the spikes because they are dangerous.

How to play:
– Cut off the ropes to drop the orange.
– Collide with the green or red buttons to build rope.
– Collide with the buttons which containing arrows to change gravity direction.
– Move the red buttons in the board.

Features:
1. 6 chapters, 48 levels, more soon.
2. 4 characters and 8 ropes available.
3. Provide 'HINT' for each level.
4. Support multi touch.
5. Awesome physics.
6. Game Center supported.
iDose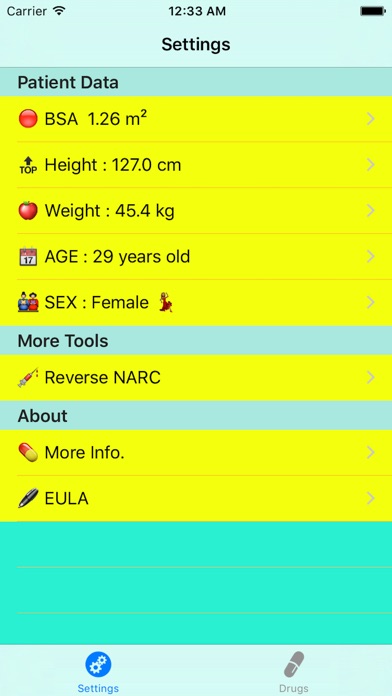 Normally $4.99.
Looking for a very simple App to look up Drug Mechanism & Side-Effects?

Where do you turn to?

***********************
******* iDOSE *********
***********************
iDOSE is THE solution for your iPhone or iPOD.

Using iDOSE anyone can enter their Height & Weight to calculate their BSA! If you are looking for information on a controlled substance then find it in the Drug Library.

iDose also does Weight Conversion from KG>LB or LB>KG. Weights can be entered interchangeably between pounds or kilograms and are converted automatically on the FLY.

*Not for use in treating yourself or anyone – for educational purposes only!
---
Our deals and product reviews are picked by BGR's expert editors and team.

Follow @BGRDeals on Twitter to keep up with the latest and greatest deals we find around the web. Prices subject to change without notice and any coupons mentioned above may be available in limited supply.