If you purchase an independently reviewed product or service through a link on our website, we may receive an affiliate commission. Learn more.
Whether you're looking to manage a budget, organize a guest list for a party or measure something in your home with augmented reality technology, we've got you covered with today's list of paid apps gone free. Plus, if you're lucky, you might be able to find a few apps that are still free from yesterday's list as well.
This post covers paid iPhone and iPad apps that have been made available for free for a limited time by their developers. BGR is not affiliated with any developers. There is no way to tell how long they will be free. These sales could end an hour from now or a week from now — obviously, the only thing we can guarantee is that they were free at the time this post was written. If you click on a link and see a price listed next to an app instead of the word "get," it is no longer free. The sale has ended. If you download the app anyway, you will be charged by Apple.
Guest List Organizer Pro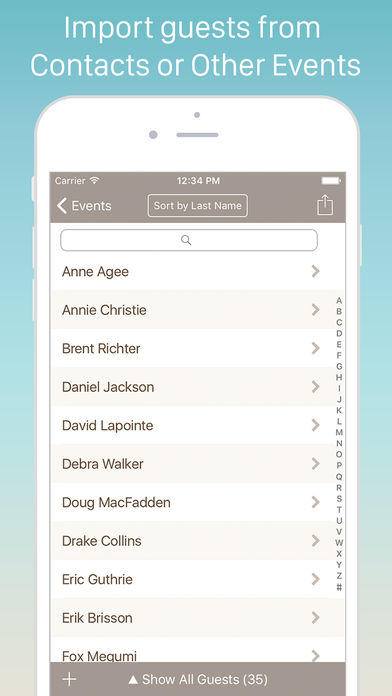 Normally $2.99.
Guest List Organizer is your one-stop solution for organizing events. Just import contacts from Address Book and start tapping. With iCloud integration, the program automatically synchronizes all information about guests between your iDevices and your Mac. It's easy to mark guests who attend, and later generate PDF reports with complete information for all guests (all attended, all RSVPed, all no-shows, etc.). Let the fun begin!

Get better results

– Save time, thanks to import of Address Book entries or guests from previous events
– Sync guest information between iDevices and Mac via iCloud
– Track all the information you need, with support for pre-defined and custom fields for guests (job, contact info, table no., etc.)
– Manage relationships between guests
– Sort guests easily: sort by RSVP status, by attendance, by name…
– Share documents via e-mail or iTunes

Analyze

– 11 customizable PDF reports with support for default, pre-defined and custom fields
– Know who the most popular guest or the best promoter is: see which guests came with family members or coworkers
– Share reports through e-mail, Dropbox or Evernote
– Print reports

Integrates easily

– Can use your existing Contacts
– Dropbox, Evernote and printing are supported for reports

Keep it at the front door

– Hand an iPad with the app to a greeter, who can quickly check off guests who attend

Easy

– Supports both portrait and landscape orientations
– Interface that is friendly for non-techies and powerful for experienced users

* Sync with Mac requires Guest List Organizer for macOS, sold separately.
Download Guest List Organizer Pro
---
Minibudget Pro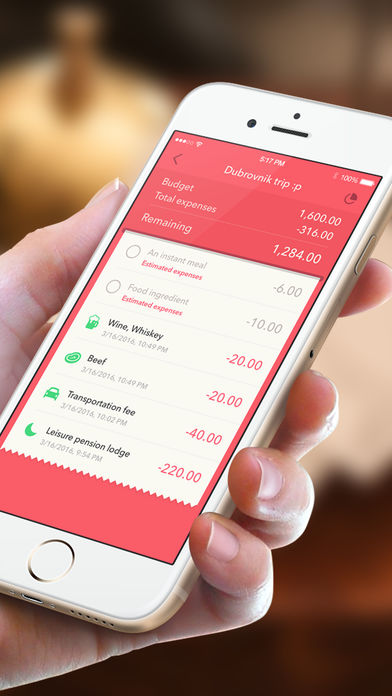 Normally $1.99.
Establish a budget, record and manage your expenses by category.

"Shall we help to manage the couples dating spending(expenses)?" This was the idea that we started the Minibudget project.

Minibudget is a simple account book as household budget, subtract the expenses from the budget.
It can be used as build plans, managing budget, travel expenses, simple account book.

There is also "expected expenditure" feature to help more convenient use. You can simulate the dating and travel expenses in advance, and it can be used as a checklist when you go to shopping.

– Convenient manage the budget
– Manage spending by Category
– Check spending list more easily by graphs
– Intuitive user interface (Intuitive design)

We've been thinking how we give you the most easiest way to use in this universe and more intuitive user interface that gives you fun feelings.
---
AR Ruler & Tape Measure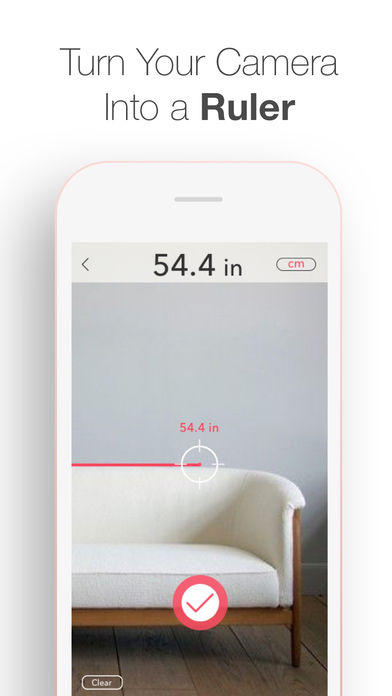 Normally $9.99.
Trusted by thousands of people across the globe, AR Ruler is the simplest and most powerful augmented reality virtual ruler that lets you measure anything, anytime right from your phone.

You'll never need to have a physical ruler or tape measure again! Simply point at the object and start measuring right from your phone. You can take measurements of all types of objects like doors, desks, picture frames, and practically anything else you can think of.

AR Ruler is a must-have app for anyone who wants to have a measuring tool in their pocket at all times.

AR Ruler Key Features:
• Accurately measure anything, anytime!
• No additional hardware needed, just take out your phone and start measuring
• Save and label all of your measurements for future use
• VIP Product Support

So if you're looking for a reliable measuring tool, get AR Ruler now!
Download AR Ruler & Tape Measure
---
Trixibrix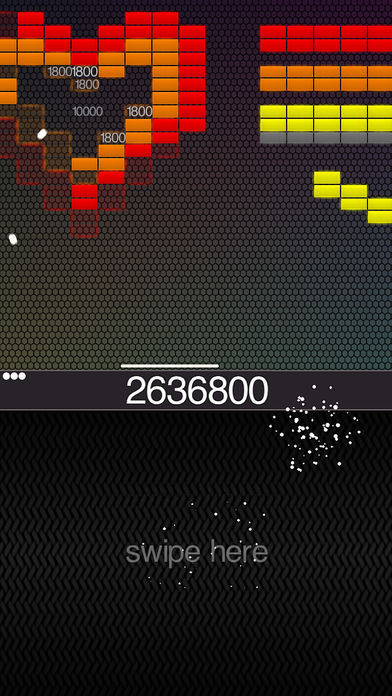 Normally $0.99.
Amazing combination of brick breaking and side scrolling gameplay with simple and super responsive controls.

Best in class ball physics and beautiful smooth graphics with true motion blur.

Challenge your friends on the great leader board powered by Game Center.

Enjoy the beautifully crafted endless level and incredible long lasting fun.
---
Blend Systems Group Messenger
Normally $2.99.
Blend is a simple, global, real-time group messaging app for the stuff you care about. Friends, love, relationships, dating, chatting, laughing, games, health, trivia, sports, music, celebrities, social media, weather.…there is a Genie for everything :)

With Blend you can instantly create groups of friends that share common interests and chat with them in real-time. It's the best thing in social entertainment! Chat, build groups, add Genies, and enjoy instant messaging like never before.

We're quickly becoming the most popular group messenger in the social media and video category for iPhone. Add Genies to your group chat and let the fun begin!

Blend for iOS is free. This is the most simple way to stay connected with those who matter most. Privately share chat messages, videos, and photos with one or many. Perfect for connecting with friends and family and for pure social activity!

Create messaging boards with roommates, coworkers, your team, your sorority, your fantasy football league, anyone and anything you want! Add Genies, share media, photos, funny videos, contacts, build networks, capture and log your timeline and create messaging bubbles!

This is the easiest and coolest messaging app. Our users love our group messaging options.

If you and your friends have any favorite Genies, please leave a review and give a shoutout. It really helps!
Download Blend Systems Group Messenger
---
8bitWar: Origins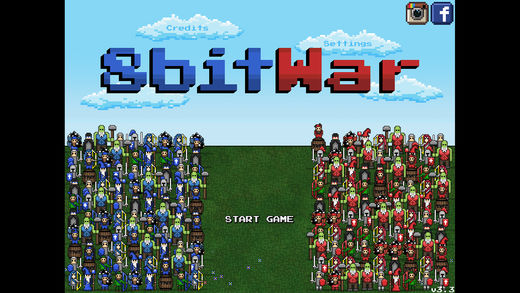 Normally $1.99.
8bitWar puts your strategical and tactical thinking to the test!
Hire units and place them in strategic formations to counter the enemy army.

A total of 60 levels.
Play against a friend on the same device or online!
---
Sea of Squares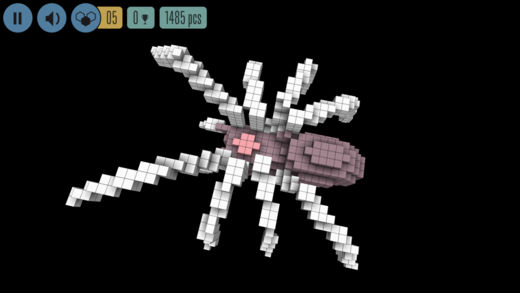 Normally $0.99.
Sea of Squares is a simple relaxing 3D puzzle game. Match two or more adjacent blocks of the same color to remove them up until you clear entire level. What could be easier? Huh! Try it on your iPad, iPhone or iPod and see how far you can get.

Features:

– Easy and fun to play.
– 3 difficulty modes from relaxing to challenging.
– 100+ colorful levels.
– Leaderboards to compete with other players.

Important:

Please note that you DON'T need to replay again the entire level when you can't find any matching blocks! Simply use the reshuffle button (the third button in the top left corner) to re-colorize the blocks.

Tips:

– Try to only reshuffle colors if you can't find a match.
– Always keep enough reshuffles to complete the level.
– The high score is the sum of all cleared level scores.
– Replay the level until you get the score you want.
– Leaderboard requires signing in to Game Center but you can cancel if you don't want to.

Happy playing!
---
Ztickers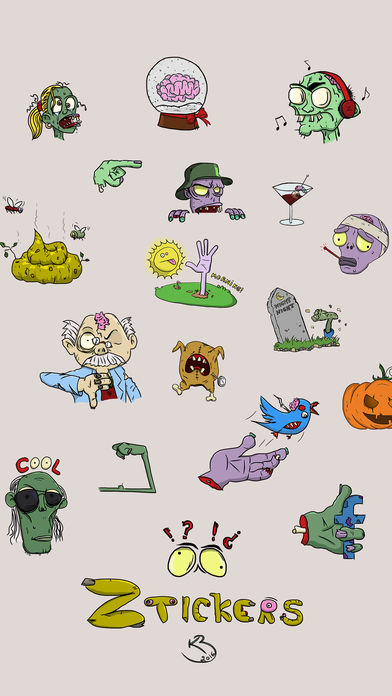 Normally $0.99.
Who doesn't LOVE ZOMBIES?!

With this pack, you'll entertain every iMessage conversation you participate in!

Celebrate the upcoming holidays with very highly detailed stickers, that will make you and your friends crack!

Psssst! We'll be adding more stickers soon, buy once and enjoy future additions for FREE!!
---
Find My Bike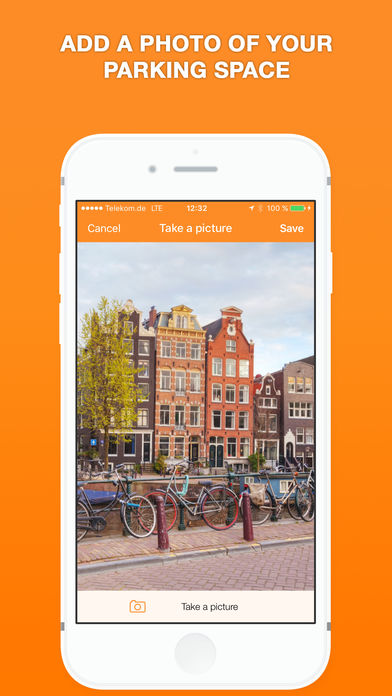 Normally $0.99.
Have you often forgotten where you left your Bike?
Then "Find My Bike" is the perfect app for you!

App overview:

-Save parking position by means of GPS
-Make additional corrections via Drag&Drop
-Share parking position with other Find My Bike users
-Calculate and display route between your current position and parking position (optional: Maps, Google Maps, Navigation)
-Compass Feature
-Save photo
-Possibility to set a timer for an elapsing parking ticket
-Add memos to be able to assure parking level including parking position or other parking information in a multistory bike-park.

Special features:

Share functionality
If you share your bike/bicycle with other people and you would like to inform your partner of the whereabouts of your bike/bicycle you can do this very easily with the Share function directly from the app.

Save photo
You can take a picture of your parking position and save it. This way you can find your bike/bicycle even more easily.

Advanced route guides
If you would like to have a route calculated to your bike/bicycle you will be constantly updated in real-time on the distance and the approximate arrival time.

Compass Feature
With the help of the compass function, you can find your bike/bicycle quickly and easily. The map will directly show you what direction you are looking in.

Spot-Me feature
By clicking on the Spot-Me button you never lose track on the map and you will always know exactly where you are.

Offline function
When you have set your parking position once, it is saved on the device and you can then completely close the app. Upon reopening the app, the saved parking position will be displayed again.

For suggestions for improvement, general suggestions and occurring errors please send us an email. The address you will find in the app. Thank you!
---
Our deals and product reviews are picked by BGR's expert editors and team.

Follow @BGRDeals on Twitter to keep up with the latest and greatest deals we find around the web. Prices subject to change without notice and any coupons mentioned above may be available in limited supply.