If you purchase an independently reviewed product or service through a link on our website, we may receive an affiliate commission. Learn more.
We're just a week away from the end of October now, which means Halloween is swiftly approaching. If you have already spent way too much money on costumes for yourself and your loved ones, and you're looking to save a little cash, we have just the thing: a bunch of free apps from the iOS App Store.
This post covers paid iPhone and iPad apps that have been made available for free for a limited time by their developers. BGR is not affiliated with any developers. There is no way to tell how long they will be free. These sales could end an hour from now or a week from now — obviously, the only thing we can guarantee is that they were free at the time this post was written. If you click on a link and see a price listed next to an app instead of the word "get," it is no longer free. The sale has ended. If you download the app anyway, you will be charged by Apple.
Brigands and Barbarians HD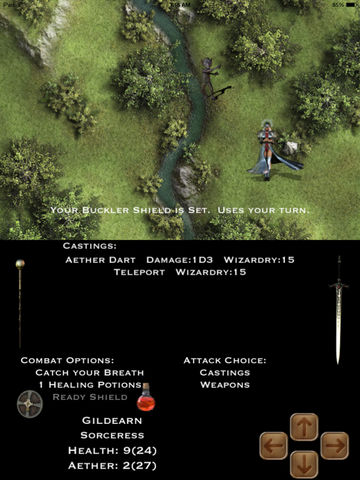 Normally $2.99.
Brigands and Barbarians HD is the RPG that bring dragons, treasure, and old-school adventure to your iPad! Choose from avatars including Barbarian, Brigands, Archer, Wizard, Thor, Mystic Princess, or Sorceress. Defeat the evil goblins, elementals, and dragons as you cleanse the lands of Charedon of their evil stench!

* Seven playable Avatars, including Mystic Princess and Thor
* Amazing Fantasy Cartography
* Hunting Dogs, Hawk, and War Horses
* Gazers, Goblins, Dragons and more
* Castings, Ranged, Melee, Avatar Powers
* Huge fantasy map of Charedon
* New combat system in the style of JRPGs
* No Avatar Profession restrictions on weapons or armor

In the game you simply press the option you want, for instance in combat you select any of the Weapons, Spells, or Options listed, to attack with a Sling just touch the description of the Sling, then press Sling Reload to put a new bullet in the sling, to drink a potion just touch the Healing Potion text.

To move you Avatar in combat or on the map just press the Arrow buttons.

Only you through the power of your wits can save this land. Wait no more and dare to enter this land of adventure!

Tons of old-school RPG action that runs great on all iPads.
Download Brigands and Barbarians HD
---
iQ365 for Instagram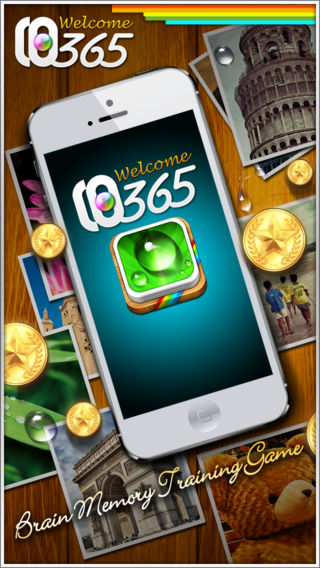 Normally $0.99.
With this memory game, make your way to the game for training of memory, can shoot and use your own photos to the game, or to search for rich photos from the Instagram games, test, and enhance your memory!

◉ KEY FEATURES
• Combination of Instagram
• Search millions of Instagram photos game
• Shooting or use your own photos to the game
• With three degrees of difficulty level checkpoints
• Unlock super difficult challenge mode
• Can use props to help you challenge the high score
• Retina beautiful game screen
---
Mini Calculator Keyboard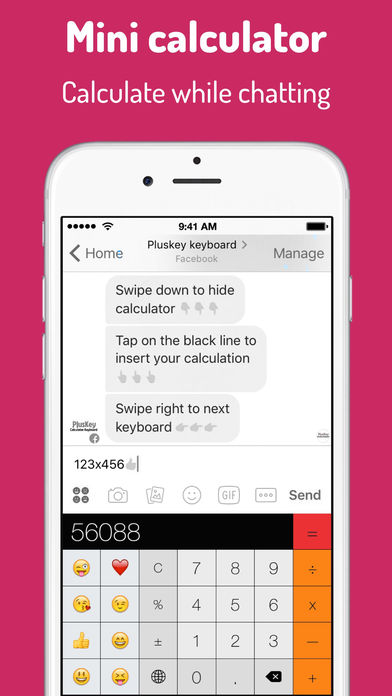 Normally $0.99.
Use Mini Calculator Keyboard to SAVE TIME !
*** No more swapping between apps to calculate! ***
for everyday math, super easy and fast.
Custom keyboard with a big and intuitive numpad for iPhone and iPad users only!

A must have keyboard

Percentage calculations in 1-click
Mathematical equations solved easily
The perfect calculation widget for you iPhone and iPad

Quick math calc for kids

+Plus Emoji icons merged into keypad

Simple easy to use calc

Easy keyboard features make operation an intuitive breeze:
– Swipe down to HIDE the calculator
– Swipe right to CHANGE to next keyboard
– Tap on black line to INSERT numbers
– Back button ERASE last digits from calculation

Now your iPhone doubles as a full power keyboard calculator.
Great for work, school, or just being super fast calculator.
Download Mini Calculator Keyboard
---
PictaSave
Normally $0.99.
Have you ever wanted to save the pictures you took from instagram or pictures that you've posted on social media that you deleted and forgot about until you come across those very pictures ? Well PictaSave is here for you save all your pictures from instagram.

Features:
• Downloads your videos in full HD
• Downloads your photos
• Easy step by step user interface
• Copy the url from instagram
• Then easily paste it in the app
• And its automatically saved in
your photo library for you to cherish
---
RoomScan Pro
Normally $0.99.
RoomScan Pro is the only app with three great ways to get a floor plan, making sure it always gets the job done:

1. Augmented Reality Scanning — new in iOS 11, use your iPhone 6s, iPhone SE or above's camera to scan the floor and accurately add walls in seconds.

2. Touch Phone Against Walls — perfect where the view of the floor is blocked or poorly-lit, just touch your phone against each wall for a rapid plan.

3. Draw Manually & Use Laser — take advantage of slick integration with Leica & Bosch laser measures to get precise measurements onto your plan in moments.

RoomScan Pro can scan building exteriors, yards and gardens too, with the ExteriorScan & PlotScan features.

Export, saving, sending and printing of your plans as standard image files is completely free and unrestricted. Optionally you can buy Export Credits for PDF, CAD and other formats.
---
TextEdit+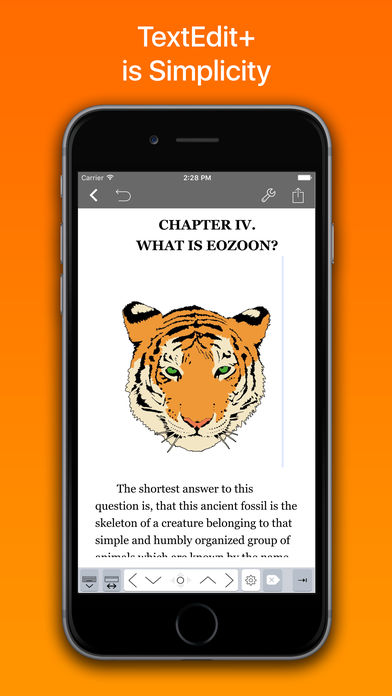 Normally $2.99.
TextEdit for iPad, iPhone and macOS! Edit and sync your computer's Textedit documents directly on your iPad or iPhone via iCloud Drive and Files.

TextEdit+ is an sleek and fast text editor for your iPad and iPhone. It's compatible with the text editors that comes as a part of macOS (TextEdit) and MS Windows (WordPad). It also supports any RTF editor like Nisus Writer.

If you don't write all the time, then you probably don't need a full-featured word processor, such as Microsoft Word or Apple Pages. But you still may want a flexible tool for handling text. You know what? You already have one: TextEdit+.

TextEdit+ is your white, plain, blank sheet of paper that is always with you on your iPad or iPhone. Simple but very quick, easy to use and useful.

Also TextEdit+ can sync and share your documents across devices and your Mac or Windows computer via iCloud Files.

MAIN FEATURES

Multi-platform support: Mac, PC, Linux
– Open, edit, save documents created by hundreds of text editors with support for Rich Text Format files (RTF) and plain text files (TXT)

Easy to use interface. Distraction-free
– Less is more. No cluttered user interface. Just focus on your creation process not the tool.

Faster Typing with Keyboard Extension
– Quickly move around the cursor. Quick keys for tab, forward delete, up, down, left, right, etc. Customize our extended keyboard with your own keys.

Stay Organized
– Easily create folders and subfolders for your projects and documents
– Personalise the cover of your folders

Easy Sharing
– Sync your documents across devices and computers and with TextEdit or Wordpad via iCloud Drive
– Email, print and open your documents from your mail or in other apps

Visual Rich Text Formatting
– Apply format, colours and style directly in your words, sentences and paragraphs

One Tap Formatting
– Bold, italic, underline, line spacing, highlight, indents, subscript/superscript, alignment, lists, type size, text and paper colors, etc.

International Typing support:
– Over 30 languages including right to left languages like Japanese, Chinese, Arabic and Hebrew

Instant Statistics and Counters
– Characters, words, syllables, reading time, sentences, average word length, Readability Index, etc.

Text to Speech and Dictacion support
– Hear your document read aloud
– Dictation lets you speak text instead of typing

Useful Find&Replace
– Find and replace words on the documents

Powerful export
– Export your work as PDF , RTF , RTFD, Plain Text , PNG and HTML formats

TextEdit+ is the best choice for writing text documents right on your iPad.
---
Timebox Photo Journal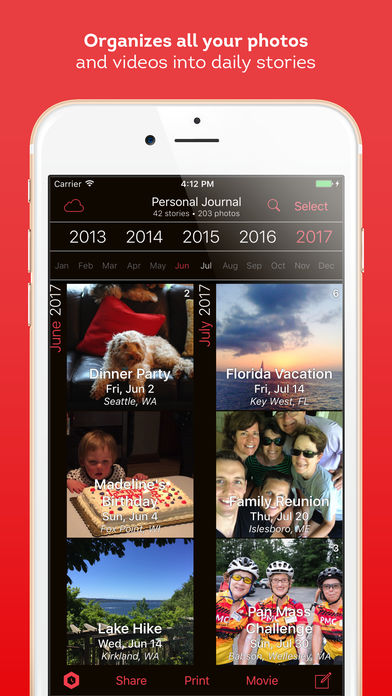 Normally $4.99.
Your personal photo journal now with iCloud shared journals so you can collaborate and exchange full-fidelity photo & video stories with your family and friends.

Do you find yourself asking your friends and family to send you their photos from trips, parties and the fun times you spent together?

With Timebox 5.0 you can create iCloud shared journals for your family memories, trips and celebrations, add your photos, videos and descriptions then invite your friends and family to do the same.

Timebox collaboration is an oasis in the social media clutter: no ads, no likes, no pressure.

It's designed for friends and family who want to privately share and exchange the photo stories of the things they've experienced together. You can work together to create group photo journals, movies and books.

With Timebox you can enhance your photos with your own words to help you remember. Then preserve and share them for the long-term on all of your devices, in iCloud shared journals and as ebooks and printed hardcover books.

Timebox automatically creates a private customizable daily journal from your 1000s of photos, videos and calendar. You add a few details or paragraphs to help you remember where you've been, what you've seen, what you've done and who you've met.

Share your stories via Timebox iCloud shared journals or your favorite social networks. Make and share a movie, ebook, hardcover book or other photo gift.

Timebox includes locations and maps, a beautiful scrollable timeline, automatic sync via iCloud to all your devices and search.

Timebox optimizes your device storage and does not make copies or delete any of your photos.
Download Timebox Photo Journal
---
Our deals and product reviews are picked by BGR's expert editors and team.

Follow @BGRDeals on Twitter to keep up with the latest and greatest deals we find around the web. Prices subject to change without notice and any coupons mentioned above may be available in limited supply.