We're over a third of the way through October, which means Halloween is just a few short weeks away. There's nothing especially spooky about today's selection of paid apps gone free, but if you're looking to turn your iPhone or iPad into a wireless flash drive or you've been looking for a bunch of cute animal stickers, we've got you covered.
This post covers paid iPhone and iPad apps that have been made available for free for a limited time by their developers. BGR is not affiliated with any developers. There is no way to tell how long they will be free. These sales could end an hour from now or a week from now — obviously, the only thing we can guarantee is that they were free at the time this post was written. If you click on a link and see a price listed next to an app instead of the word "get," it is no longer free. The sale has ended. If you download the app anyway, you will be charged by Apple.
Chordology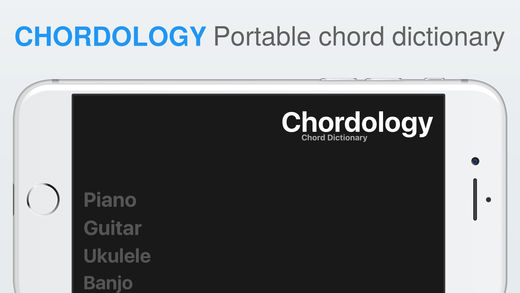 Normally $1.99.
Chordology is a multi-instrument chord and scale dictionary allowing you to have access to 1000's of chords everywhere you go.

-Includes chords and scales for 4 different instruments: Piano, guitar, banjo and ukulele.
-Thousands of chords, scales and variations.
-Beautiful interface makes browsing chords effortless.
-Uses a tiny amount of memory.
-Supports both iPhone and iPad.
---
Farm Story Maker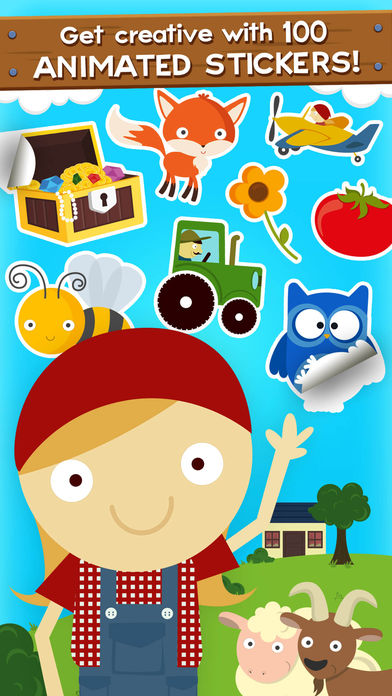 Normally $2.99.
Lily's farm is full of crazy ANIMATED critters from chickens to cows to airplanes and pizza! Pick from 9 locations like the PIG PEN or FRESH VEGGIES garden and build any scene you can imagine with 100 funny, cuddly and wild stickers!

…and even more are on the way in future updates!

EACH STICKER HAS ITS OWN UNIQUE SOUND AND ANIMATION
Just tap and release a sticker to see and hear its custom animation and sound effect!

We've tweaked and tweaked (and will continue to tweak!) to give you creative control! Here's what you can do with your stickers…

MAKE THEM BIGGER, MAKE THEM SMALLER
• Use traditional pinch and zoom gestures to scale stickers to the size you want
• How we made it better: Only one finger has to touch the sticker when pinching and zooming so it's easy to do no matter how small it is!

ROTATE THEM ANY WHICH WAY
• Make a traditional rotation gesture to rotate
• How we made it better: Only one finger has to touch the sticker when rotating. Same deal, it's easier to grab even if it's tiny.
• Note: This option is turned off by default. You can toggle it on and off at any time while you're building your scene.

FLIP THEM
• Simply drag your sticker and it will face the direction you are moving. This is great for puppeteering play!

LOCK THEM DOWN
• Sometimes you just want a sticker to stay put so you can build on top of it! No problem! Just press the lock icon to lock the last sticker you touched. Press the icon again to unlock it.
• Pro tip: Alternately, you can hold your finger on a sticker for a few seconds to lock it in place or unlock it.

SORTED BY ANIMALS, PEOPLE, THINGS AND FAVORITES
• Use the handy tabs to go to different categories.
• The stickers you use most will be stored up front in the FAVORITES tab!
---
GoodCounter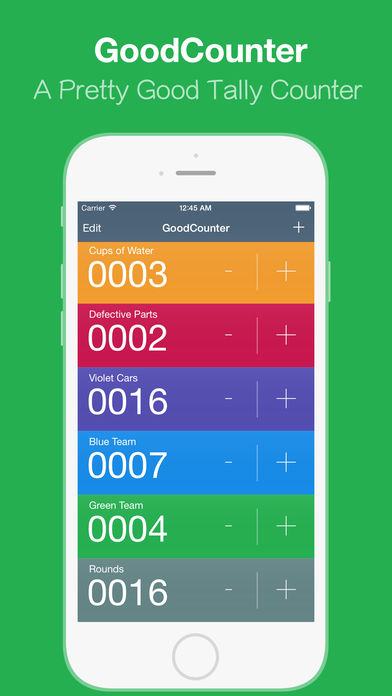 Normally $0.99.
GoodCounter is a simple, but beautiful tally counter. It offers innovative features that are not shared by other counters!

TOP FEATURES

+ Count without looking at your iPhone with the innovative Fullscreen Mode
+ Get haptic feedback: your iPhone vibrates and/or plays a sound, when a button is pressed (changable in the iPhone settings app)
+ Use swipe gestures to easily navigate through the most important actions
+ Add the GoodCounter widget to the today view in order to quickly access your most used counters (up to two counters can be added to the today view)
+ GoodCounter also runs on your Apple Watch! Use it to control your counters from your wrist!
+ Add as many counters as you want to count anything you want!

SOME USE CASES FOR GOODCOUNTER

+ Count the sets you perform during sports – great for bodybuilders or athletes! Espacially if you use GoodCounter with an Apple Watch!
+ Count the hours you've studied so far for a school or college exam
+ Count your daily intake of cups of water or meals
+ Count the points for different teams at personal sport events
+ Count your daily achieved goals
---
MoodKit
Normally $4.99.
MoodKit is a one-of-a-kind app designed to help you apply effective strategies of professional psychology to your everyday life! With four integrated tools, MoodKit helps you to…

* Take action to improve your life.
* Feel better by changing how you think.
* Rate & chart your mood to monitor progress.
* Develop self-awareness & healthy attitudes.

Developed by two clinical psychologists (co-creators of Moodnotes), MoodKit draws upon the principles and techniques of Cognitive Behavior Therapy (CBT), one of the most effective and scientifically-supported methods of psychotherapy. MoodKit's innovative design enables it to be used on its own or to enhance professional treatment.

HIGHLIGHTS INCLUDE:

• Over 200 mood improvement activities.
• Tailor recommended activities to your needs.
• Email, text, & Facebook sharing of activities.
• iOS calendar integration.
• Guidance to modify distressing thoughts.
• Unlimited/multiple mood ratings & notes per day.
• Exportable Mood Charts with 7 & 30-day views.
• Saves exportable notes to a central Journal.
• Over a dozen custom journal templates.
• Add your own activities & journal templates.
• Link custom reminders to your favorite tools.
• Security PIN, Touch ID, & AirPrint enabled.
• Crisp iPhone 6 and 6+ Retina Display ready interface.
• View mood notes right from the chart.

MOODKIT'S TOOLS:

+ MoodKit Activities

The MoodKit Activities tool provides a wide variety of suggestions for specific steps you can take to improve your mood. The activities, along with their accompanying examples and tips, provide you with specific ways to implement psychological principles and techniques known to reduce negative feelings and enhance well-being.

+ Thought Checker

Thought Checker helps you to manage negative feelings related to a specific situation by identifying and modifying the thoughts that contribute to those feelings. Through repeated use, it will help you learn to change your feelings (or change the intensity of your feelings) by changing how you think!

+ Mood Tracker

Mood Tracker allows you to make, save, and chart daily ratings of your mood. Through its integration with the Journal tool, it also enables you to record and save any notes that you would like to attach to your mood ratings. Supports multiple mood ratings per day and enhanced charting that displays individual ratings, daily averages, & daily ranges!

+ Journal

The MoodKit Journal allows you to create, save, and export notes about mood-related activities and relevant observations in everyday life. The Journal comes with a variety of pre-formatted templates that help you to journal in specific ways known to help improve mood, and the option of creating your own templates. Voice entry support on Siri-enabled devices!
---
Moto Hero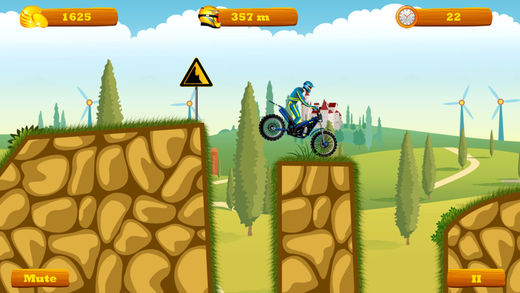 Normally $1.99.
An endless bike driving game. It`s different every time, and easy to play.

Tilt your device to lean the bike. Touch right screen to accelerate. Touch left screen to brake. Touch both left and right screen to jump.

Features:
– Fun, challenging, random and endless tracks.
– Awesome physical effect.
– Simple controls.
– Earn coins to get more in garage.
– An Universal App with hd optimized for retina resolution.

Tips:
– Collect more coins to buy advanced motorbikes, shields and VIP cards.
– Advanced shields to protect you when collide with the ground.
– VIP card provides more time.
– Get coins in garage.
---
MovieSpirit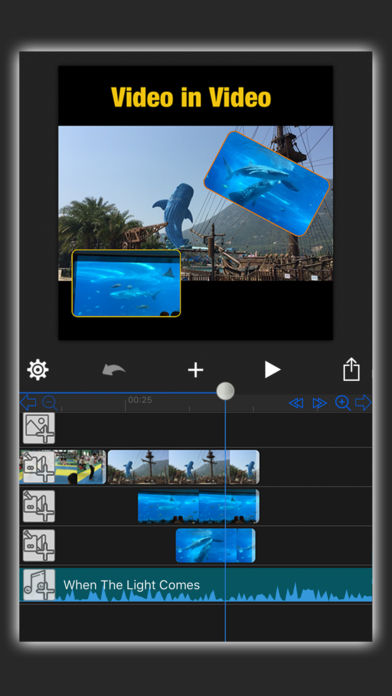 Normally $9.99.
Do you want to make your own movie?
Do you want to be a director, producer, starring…?

In MovieSpirit, these characters can be done by you!

Through MovieSpirit, You can combine all media elements such as video, photo, music, text and voice with your creative ideas. What's more, you can add various effects to them(scene switching effects, text animation, etc).

Super function

– Add multi-layer video (video in video effect)
– Add slow motion/fast motion effect to video
– Add text (Expression icon can be added, too)
– Record voice
– Add music
– Add Gif
– Various scene switching effects
– Various shapes for video/photo
– Painting directly on the movie
– Chroma Key for overlay video/photo
– Color Splash
– Warp video/photo freely
– Motion Point for creating amazing movement of video/photo/text
– Import video/photo/music/gif from computer directly for editing through Wi-Fi
– Create and share movie to Instagram, Youtube, Vine, iCloud, Facebook, etc
---
Olli by Tinrocket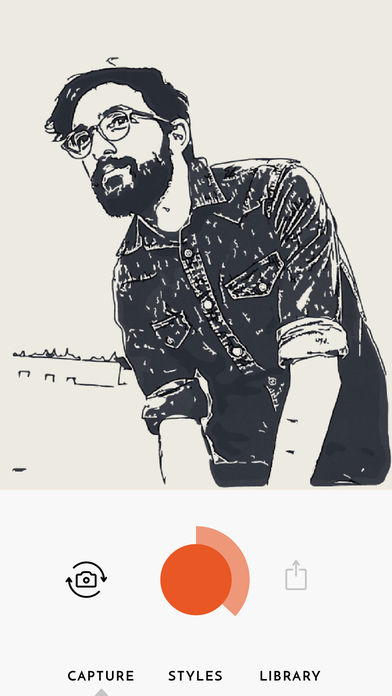 Normally $1.99.
Get drawn in with Olli by Tinrocket
Olli instantly turns your everyday moments into hand-drawn art and animations.

• Watch everything around you turn into an animated movie with Olli's live preview
• Save your drawings and animations and share them on Instagram, Twitter, Facebook, Tumblr and Pinterest
• Simple, spontaneous, and fun to use
• From Tinrocket, creator of Waterlogue, This, Percolator, ​and Popsicolor for iOS

Features:
• 8 pre-set styles, each designed to bring a storybook quality to everything around you
• Import your own photos and videos from the Photos library
• Support for Apple's Live Photos
• 2 supplemental style packs available for in-app purchase
• 1 free supplemental style pack, for an additional 4 styles
• Olli by Tinrocket's unique and patented technology mimics the way artists see and draw

Specifications:
iPhone 6s, 6s Plus, SE, 7, 7 Plus, 8, 8 Plus, and up
• Clip recording time: 15 seconds
• Video import duration: 60 seconds
• Video export resolutions: 1080p, 720p
• Still image capture resolution: 3,600 x 2,880
• Still image import resolution: 3,840 x 2,880

iPhone 6, 6 Plus
• Clip recording time: 10 seconds
• Video import duration: 30 seconds
• Video export resolutions: 1080p, 720p
• Still image capture resolution: 2,400 x 1,920
• Still image import resolution: 3,840 x 2,880

iPhone 5s
• Clip recording time: 5 seconds
• Video import duration: 15 seconds
• Video export resolution: 720p
• Still image capture resolution: 2,400 x 1,920
• Still image import resolution: 3,840 x 2,880
---
Remote Drive for Mac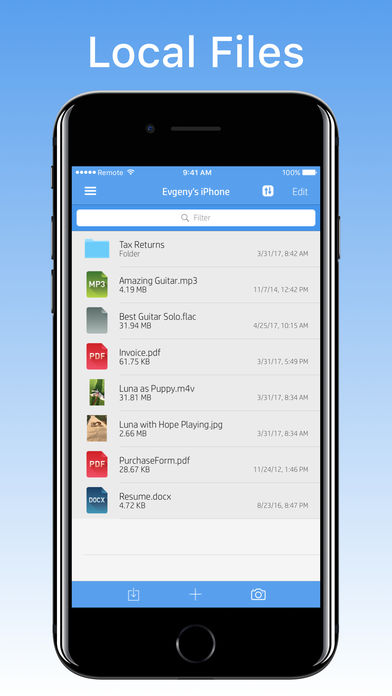 Normally $2.99.
Turn your iPhone or iPad into the wireless flash drive for your Mac. Have full access to your Mac files – use your iOS device to stream videos, view photos and documents, from anywhere within your home.

AT A GLANCE
– Stream any video directly from your Mac;
– View photos or documents stored on your Mac;
– Transfer files between your Mac and your iOS device;
– Store anything on your iOS device and take it with you on the go;
– Mount your iOS device as drive on your Mac or Windows machine using WebDAV;
– Use the Personal Hotspot of your iOS device to control your Mac when you don't have access to other networks.

SYSTEM REQUIREMENTS
– Mac with macOS 10.9 or above and Helper app installed;
– iPhone, iPad or iPod touch with iOS 9 or above;
– Shared wireless network connection between your computer and iOS device.