If you purchase an independently reviewed product or service through a link on our website, we may receive an affiliate commission. Learn more.
If you enjoyed yesterday's list of paid iPhone and iPad apps on sale for free — and we know you did — then we've got great news: there's a fresh new list ready and waiting for you today. We've rounded up the nine best freebies for you to check out on Tuesday, so be sure to grab them before these sales end.
This post covers paid iPhone and iPad apps that have been made available for free for a limited time by their developers. BGR is not affiliated with any developers. There is no way to tell how long they will be free. These sales could end an hour from now or a week from now — obviously, the only thing we can guarantee is that they were free at the time this post was written. If you click on a link and see a price listed next to an app instead of the word "get," it is no longer free. The sale has ended. If you download the app anyway, you will be charged by Apple.
AR Earth
Normally $0.99.
Want to know what the name of that mountain peak or the elevation? It's easy with the AR Earth app. Simply select "Peaks" then "AR View" and aim your camera at it.

Earth AR has hundreds of thousands of places resident in its database so you can use it offline pretty much anywhere in the world. Included with the app is a resident database of Wikipedia articles.

AR Earth Features

Place selector buttons enable you to quickly display nearby places.

Each place has a details page with maps, directions and Wikipedia article text for certain places.

Ability to bookmark a place of interest. To bookmark a place simply touch the + sign displayed in the upper right corner of the place details page. Favorites enable you to quickly access bookmarked places. To remove a bookmark swipe left on the item in the bookmark list.

Place data is from the early January 2017 database releases of Open Street Maps and Wikipedia.

AR Earth has over 700,000 earth place points and 75,000 Wikipedia article texts resident in the app. And, because the places are resident, the app has considerable functionality while off-line.
Riddles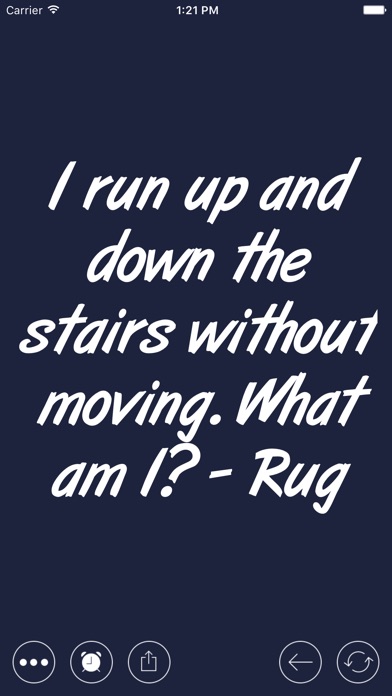 Normally $1.99.
Do you think you're a good thinker? Only a genius can figure out these riddles!

That's right. It's time to warm up your brain and check out some of the best riddles, guaranteed to make you think, probably get frustrated when you see the answer, and then think, "Why didn't I think of that?"
If nothing else, they're great to share with your friends so you can sound super smart.
Remote KeyPad for Mac
Normally $0.99.
Use your iPhone or iPad as wireless numbers & key pad for your Mac. Extend your MacBook keyboard without buying hardware or carrying additional weight.

AT A GLANCE
– Numeric pad – easily enter numbers in your Mac applications;
– Key pad – navigate through text, spreadsheets and presentation from a distance;
– Enjoy the ease of use in a slick user interface you will love;
– Use the Personal Hotspot of your iOS device to control your Mac when you don't have access to other networks.

SYSTEM REQUIREMENTS
– Mac with macOS 10.9 or above and Helper app installed;
– iPhone, iPad or iPod touch with iOS 9 or above;
– Shared wireless network connection between your computer and iOS device.

Do you enjoy using Remote Control? Please help us by rating the app, so we can continue to offer more features and implement your feedback into the app to make it even better.
Download Remote KeyPad for Mac
Livego – Animated Wallpapers
Normally $2.99.
Stunning Live Wallpapers for your iPhone are here.
It's time to bring your iPhone to Life with animated moving Wallpapers.
Brag to your friends and family with the new look of your iPhone.

We guarantee your iPhone will come to life like never before.

How LiveGo Work's:

1-> After downloading the app, Open it
2-> Choose the Live Wallpaper that you like
3-> Click the Save Button
5-> The App will save the Live Wallpaper to Photo Library.
6-> Now go to Photo Library and Select the Live Wallpaper you just saved
8-> You will see options to Copy, Duplicate etc, scroll further to right and you will see set as wallpaper. Tap here.
9-> Now tap on Set and then choose Lock Screen or home Screen or both. For full experience, we suggest Set both

note: live wallpapers works on iPhone 6s,6s plus,7,7plus
Download Livego – Animated Wallpapers
Spark Camera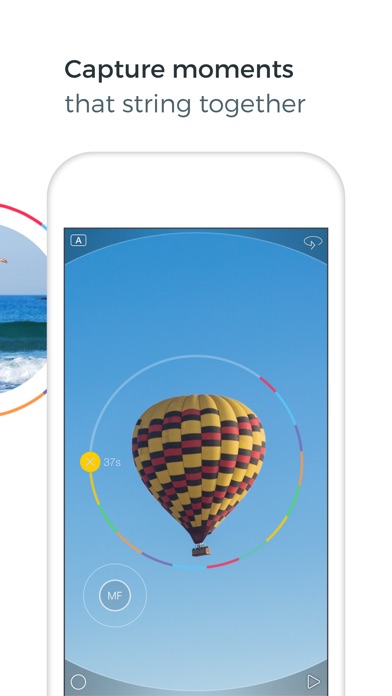 Normally $0.99.
"Gorgeous App for Making Movies on Your iPhone" – Kyle Vanhemert, Wired

Spark Camera makes it easier than ever to capture a weekend, a vacation, or anything that makes your life light up.

Features:
+ Simply press and hold to capture as many moments as you'd like in 1080p HD.
+ Easily access advanced camera controls for FPS and stabilization.
+ Choose from over 20 stunning filters by simply sliding left and right. Adjust the intensity by sliding up and down.
+ Add music from your iTunes library to give your video the perfect mood
+ Narrate your videos with one-touch voice overs.
+ Trim, reorder, and delete clips from your video with a beautiful and simple interface
+ Adjust speed and volume on every clip for complete creative control.
+ Share your Spark with your friends on Instagram, Snapchat Memories, iMessage, or anywhere else.

Spark Camera gives everyone the ability to create beautiful video memories.
Timer by Alto
Normally $1.99.
Alto Timer lets you manage, track and record billable hours for your various clients. Timer is the ultimate companion app for Alto Invoice. Cloud time logs and invoicing delivers the ideal solution for all types of businesses from removers to painters and decorators, graphic and web designers to freelancers and consultants. Stay organized and save time with our secured cloud-based timer app, available for iPhone. Use the Alto Invoice companion app to manage your estimates, invoices, payments and much more on the job and sync in the cloud for automatic and seamless integration between devices.

An incredible, intuitive, fun to use timer tool for individuals and small to medium businesses.

INFORMATION:
• Log hours using the free running timer
• Pausing functionality when you need to take breaks for lunch
• Cloud syncing integration with Alto Invoice app
• Record and bill hourly using Alto Timer app
• Reference expenses, receipts, photos and files in your recordings
• Built for teams or for individuals, you decide
• Integrated calendar to keep track of your working hours and days
• AddressBook integration makes setup fast and hassle free

BILL HOURLY. For companies and individuals that bill hourly, Alto's dedicated Timer app lets you track and record time for all your clients. At the end of a billing cycle, you can directly import your hours into invoices.

TEAMS. Share responsibilities with your team members to allow them to track hours, send estimates, and bill clients.

PAYMENT. Stripe, Square Cash & Paypal lets you accept credit cards, debit cards & paypal payment right on the invoice page sent to the client. Notes lets you give clients special instructions and give wire instructions.

ATTACHMENTS. Dropbox, Github, and Photos integration let you reference files, receipts, images, code commits, github issues right in your invoice & estimates.

CRM. AddressBook integration lets bring your contact information for each client fast. No need to spend hours typing out redundant information.

NOTIFICATIONS. Receive notifications when you've been paid. Get reminded to invoice clients when you have hours to bill.

iOS9 3D TOUCH. Press and hold on the app icon for fast invoice or estimate creation or access to log working hours.

SUPPORT. Our great team is here to make sure your experience using Alto is easy and fast. If you have any questions, email us at frontdesk@alto.co

ALTO OVERVIEW
Alto is a cloud-based invoicing service for iOS, built to make running your small business easier, faster and on-the-go. It's an incredible, powerful desktop-class invoicing tool for small businesses.
iPano
Normally $2.99.
"Like looking through a window into another world"

-=- A panorama viewer for enthusiasts -=-

• Designed to give you the best experience, resolution, and functionality possible.

• By turning your device you can look anywhere in your image, and zoom in and out.

• Import & export your panos from a variety of sources including DropBox, Mail, the web.

• iPano lets you keep a collection of your panos in full resolution on your device.

• NEW Live View mode -=- Augmented reality meets panorama viewer.
Pocket Tools
Normally $2.99.
* Please read it carefully before purchasing.
1. The App contains "Upgrade to Pro" In-App Purchasing.

2. All the features has been listed in this document, please read this document carefully before purchasing.

3. If the feature you need does not listed here, that means, the App does not support this feature or I didn't add this feature to the App, you can give your advices or feedback to me anytime (you can contact me through the feedback page in the App), and I am very happy to hear from you.

Pocket Tools is a toolbox app for your phone, the toolbox contains 8 handy tools in one app.

The 8 tools contained in the toolbox are as follows:

————
1. Flashlight
————
A flashlight app which supporting bright tuning & strobe tuning & SOS mode.

Key Features of Flashlight:
(1) Bright tuning: 10 levels (Max: 10, Min: 1)
(2) Strobe tuning: 10 levels (Max: 10, Min: 1)
(3) SOS strobe mode supported
(4) Screen light mode supported

——————-
2. QR Code Reader
——————-
A QR code scanner app. This tool can scan QR code from photos and save QR code scan history automatically.

Key Features of QR Code Reader:
(1) Autosaving QR code scan history
(2) Scan QR code from photos & graphics
(3) Backup & restore QR code scan history
(4) Share QR code scan history easily

——————–
3. Contacts Cleaner
——————–
An address book app. You can select all your contacts and delete contacts in just seconds. With this address book app, you don't need to delete contacts one by one.

Key Features of Contacts Cleaner:
(1) Delete contacts in batch mode
(2) Group sending message to the selected contacts
(3) Backup contacts & Restore contacts
(4) Sharing contacts to friends easily

———–
4. Proverbs
———–
101 proverbs will provide you with valuable insight into the wisdom of these old sayings. Each proverb can be shared with your friends, and all the proverbs can be shown on your phone screen in LED scrolling banner.

Key Features of Proverbs:
(1) Display selected proverb on your phone screen in LED scrolling banner
(2) Copy & Share proverbs to your friends easily

———
5. Mirror
———
A mirror app. This app use the front-end camera of your phone to mimic a mirror. Sometimes such as when you want to check whether your hair is neat, or when you put on lipsticks, but you don't have a real mirror by your side, just try this mirror app.

——–
6. Alert
——–
An app which play an alert sound repeatedly.

——————————–
7. Phone Storage Space Checker
——————————–
A phone storage info checker. With this app, you can check the total storage space, free storage space and used storage space of your phone easily.

————————————-
8. Phone Battery Percentage Checker
————————————-
A phone battery percentage info checker. This app will display the current battery percentage of your phone in big chart dynamically and clearly.

* Contact Us & Feedback
If you like Pocket Tools, please take a moment to give me a review, I will keep on improving it and make it better.

I am always happy to hear from you!
Smart Merge Pro
Normally $2.99.
* Over 1,000,000 people love Smart Merge Pro :)

* Merge all duplicate contacts with one tap! *

MAIN FEATURES
○ Find & Merge duplicate contacts!
○ Remove contacts without name or phone number
○ One tap to backup your contacts!
○ Quickly find the contacts you need

Your contacts are the most important data in your phone which easily becomes messy if not consistently updated.
Smart Merge Pro easily helps you detect and merge duplicate contacts.

SIMPLY MERGE DUPLICATE CONTACTS
○ Merge all duplicate contacts with one tap!
○ Find & merge contacts with similar names.
○ Find & Merge contacts with duplicate phone or email.

CLEANUP
○ Remove contacts without name
○ Remove contacts without phone & email

BACKUP
○ Backup your contacts with one tap!
○ Quickly export your backups to Dropbox, Google Drive, Email
○ Move contacts between accounts (Exchange, iCloud, Local Address Book)

SMART FILTERS
○ Quickly find the contacts you need
○ Filter contacts by Company & Job title
○ Filter contacts by upcoming birthday & creation date

AVAILABLE IN 15 DIFFERENT LANGUAGES
English, Español, Français, Italiano, Deutsch, Português (Br.), 中文 (Simplified), 中文 (Traditional), 日本語, 한국어, Nederlands, Русский, Türkçe, العربية, עברית
---
Our deals and product reviews are picked by BGR's expert editors and team.

Follow @BGRDeals on Twitter to keep up with the latest and greatest deals we find around the web. Prices subject to change without notice and any coupons mentioned above may be available in limited supply.