If you purchase an independently reviewed product or service through a link on our website, we may receive an affiliate commission. Learn more.
We didn't have time to round up the best paid iPhone and iPad apps on sale for free yesterday, so we've got an extra special roundup for you on Tuesday. There are eight awesome premium iOS apps included on today's list, and they're all free downloads for a limited time. Hurry and grab them before these sales end!
This post covers paid iPhone and iPad apps that have been made available for free for a limited time by their developers. BGR is not affiliated with any developers. There is no way to tell how long they will be free. These sales could end an hour from now or a week from now — obviously, the only thing we can guarantee is that they were free at the time this post was written. If you click on a link and see a price listed next to an app instead of the word "get," it is no longer free. The sale has ended. If you download the app anyway, you will be charged by Apple.
Mini for Facebook
Normally $0.99.
# Very light App for Facebook with Lock Feature
# Use Facebook in private mode .
# Keep your Facebook data private
# Small size App 11 MB , very less compare to official app 144 MB .

—————————————————————————————————–
** It is just not only Facebook lock , it is also a very light version of Facebook

Note – Please write in review about your need , we will definitely add those feature in next version as we added many feature in version 2.0 , requested by our users .

—————————————————————————————————–
Key Feature –
____________________________________________________________________
1. FACEBOOK
____________________________________________________________________

* Very Light version of Facebook
* Very small in size
* Bar Button to Use Facebook in very easy way
* Chat with Facebook friend
* Play video
* Share post with friends
* Basically All the feature of Facebook

____________________________________________________________________
2. PRIVACY AND SECURITY
____________________________________________________________________
* Lock App When App enter in Background .
* You can lock also Lock it by Lock button .
* App will be Lock automatically when you launch any another application.
* App will be Lock Automatically when you press Home button or Power Button.
* So no-one can Access your Facebook even when he got access your phone .
* You can change password Anytime in easy step .

—————————————————————————————————–
# Don't drain your battery so fast and don't full up your device with junks !
# It is useful if you are running out of memory .
# Useful for the user who want to keep their Facebook data private
# Once Install Log in and have Fun !

# Lock your Facebook in case any other family member want to use your phone .
# Lock facebook in case many people access your phone .
# It also fast and take less running memory .
AllPass Pro
Normally $2.99.
AllPass is an app that keeps all your vital information in one secure vault.

• Quick opening of data using Touch ID
• Store your logins, credit cards, identities, and secure notes
• Log in to websites without having to remember any of your passwords
• Fill credit cards and identities without typing
• Quickly access your most used items using Favorites and History
• Fast search to find what you need
• Support Folders for better file organization.You can select a template for any folder to create records as fast as possible
• Unlimited number of databases
• Encrypts all your data using best and most reliable AES 256-bit encryption
• All protection mechanism is offline on your device only
• Auto-lock protects your vault even if your device is lost or stolen
• Syncs securely with your other iOS devices
• Backup & Restore your data via iCloud, Mail or iTunes
• Export and import via Mail, iTunes and CSV text files
• 180 icons to personalize your records
• 5 standard templates for fast data entry with the ability to create or edit custom templates with unlimited fields
• Integration with iOS
• Optimized for all types of devices and screen resolutions

Choose the AllPass for storing important information and your digital life will become more comfortable and safe.
MobiShield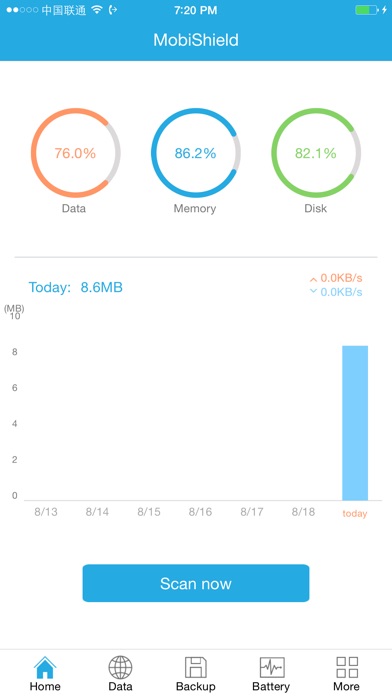 Normally $0.99.
Give your mobile phone a healthy check-up! MobiShield of iPhone can check whether there is security risks in your phone, help you repair risks and prevent the personal information leakage in your phone because of security risks.
MobiShield always protect your phone, the most accurate network traffic monitoring, the most professional network testing technology, the full range of mobile phone information recognition, all mobile phone information is mastered.
MobiShield monitors your traffic usage in real-time, and according to the need reminds you to make you understand your traffic using state in time;Real-time protection of personal information,Make your phone more secure!

Main Function:
* Mobile Health Check-up
-Safe scan;
-Risk repair;
-Check the iPhone monitoring information;
-Monitoring iPhone traffic;
-Monitor iPhone battery;
-Monitor iPhone storage;
-Monitoring system information
* Backup and Recover Contacts
– Support safe backup and restoration of the contacts;
-Compress backup content with encryption to guarantee the content security in the transmission and storage, and to save network traffic;
– Real-time online restoration;

* Monitor the iPhone Battery
– Display battery with dynamic graphics;
– Display standby duration (standby time, 2G / 3G talk time, audio and video playback time, used time by Wi-Fi and 3G Internet).

* Monitor iPhone Storage
– Monitor mobile phone memory usage. Graphics displays system, linkage, active, inactive and unused memory space;
– Monitor mobile storage. Graphics displays used and available disk capacity;
– All running process currently;

* Monitor Network
– Network connection state (3G or Wi-Fi);
-The current IP address;
– MAC address of mobile phone;
– Detection of the network connection;

* Monitor System
– Information of device, operating system, the kernel version, device models, the UDID, CPU dominant frequency;

* Monitor Traffic
– Display the used network traffic of 2G / 3G, WiFi in the mobile phone in real time;
– Support traffic limit alarm to prevent unnecessary telephone charge caused by going over monthly traffic;
– Monitor in real-time and all statistical data is directly from iOS system. There is no need to wait for the operator to update
Simpler Pro
Normally $3.99.
* Over 3,000,000 people love Simpler Pro :)

Your address book is a mess?
Simpler Pro will fix it in few seconds!

MAIN FEATURES
○ Merge all duplicate contacts with one tap!
○ Powerful Search
○ Save your own contact groups
○ Instantly send group text & email
○ Share your groups with colleagues, friends and family
○ One tap to backup your contacts!
○ Quickly find the contacts you need

Simpler Pro is a completely redesigned contacts app that makes your address book light, smart and user friendly.

SIMPLY MERGE DUPLICATE CONTACTS
○ Merge all duplicate contacts with one tap!
○ Find & merge contacts with similar names.
○ Find & Merge contacts with duplicate phone or email.

CLEANUP
○ Remove contacts without name
○ Remove contacts without phone & email

BACKUP
○ One tap to backup your contacts!
○ Quickly export your backups to Dropbox, Google Drive, Email
○ Keep your contacts safe in the cloud!
○ Easily restore your contacts from any mobile device!
○ Move contacts between accounts (Exchange, iCloud, Local Address Book)

GROUPS
○ Save your own contact groups
○ Instantly send group text & email
○ Share your groups with colleagues, friends and family

SMART DIALER
○ Beautiful dialer to call and add new contacts
○ T9 Dialer – quickly search by name & numbers
○ Quickly find the contacts you need

FAVORITES
○ Simply choose your Favorite contacts
○ One tap to: Voice Call / Text / FaceTime / Email

SMART FILTERS
○ Quickly find the contacts you need
○ Filter contacts by Company & Job title
○ Filter contacts by upcoming birthday & creation date

AVAILABLE IN 15 DIFFERENT LANGUAGES
English, Español, Français, Italiano, Deutsch, Português (Br.), 中文 (Simplified), 中文 (Traditional), 日本語, 한국어, Nederlands, Русский, Türkçe, العربية, עברית
Aquamarine HD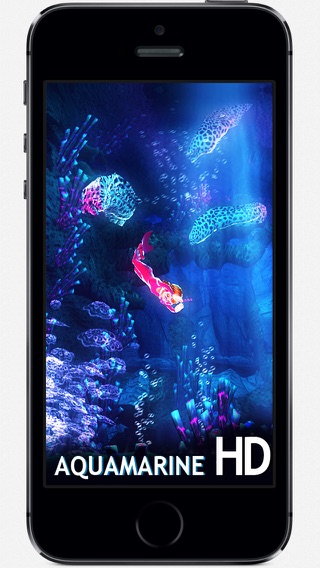 Normally $1.99.
Help the hero to find her friends and get to know their story.
Dive into an amazing journey through an underwater world like you've never seen before.
Simpletext – Plain Text Editor with Photos & Tags
Normally $1.99.
Simpletext is an advanced, lightweight, and handy note taking and organizing app which allows you to take control of your notes and give you the best note taking experience. Simpletext is the most graceful, efficient and powerful application which is clean and realistic high-tech smartest design resembles to iOS devices.

Key Features:
– Simple Text Editor
– Group related notes using tags
– Attach wonderful Photos to your note
– Customize Settings to change the appearance of the app
– Swipe a note to send it to the archive.
– Search Notes using very fast and powerful query methods
– Organize notes using drag and drop methods.
– More features will be added. Stay in touch!

Please support the app on App Store and on social media for it's future development to make it one of the best note-taking iOS app.
Download Simpletext – Plain Text Editor with Photos & Tags
Coyn
Normally $1.99.
Coyn — Simple, Secure, and Stylish way to manage your cash balance. Introducing the new feature: Coyn Share.
• Manage your money like it's no one else's business.
• A brand new experience to manage your daily expenses.
• Be the only one who tracks your cash expenditures and earnings.
• Traveling a lot? No problem! use Coyn to track all your cash expenditures and focus on your adventures!
• Never lose track of where and how you spent your cash
• Improve your financial wellness by defining budget and meeting the goals
– Use "Coyn Pin" feature to pin categories that are important to you and have them on you main screen to help you stay on budget
– Premium users to have Unlimited Accounts to manage their cash balance
– 3D Touch feature allowing users to add expense/earning quickly and also see the balance instantly
– Secure your Coyn using your fingerprint

Use Coyn Share to:
– Manage expenses from your road trip with friends
– Report your business expenditures to your boss
– Pay your electricity/rent to your roommate
– Split bills at the restaurant
– or simply pay your friend for that cold beer!

-"Keep your cash and your Coyn in your pocket."

Simplicity:
Coyn is all about efficiency. We spent days and nights testing the usability of Coyn so that you can experience the unique user-interface and enjoy managing your cash. Simply swipe up to add expenses and swipe down to add income!

Privacy:
Coyn respects your privacy and will never allow your data to be posted to any websites, bank accounts, or cloud services. We don't require you to log in or add your bank accounts. With Coyn you can focus on saving money and being on top of your cash expenditures and earnings and stop worrying about privacy and accounts FOREVER!

Personalize:
Coyn is the most powerful tool for anyone who uses cash for daily expenses or even has cash incomes (gift cards, pocket money, etc.). It helps you to track your cash activities and keep the records only to yourself.
If you travel with cash or want to track business and personal expenses Coyn would be your best friend!

In our newest version we introduced "Coyn Shop". Everyday we hand pick best products from Amazon (more stores and resources coming soon) tailored to our users' taste using our smart builtin Ai. Tap on Coyn Shop inside your Coyn app and discover amazing deals every day.

Emojis are here and are taking over Coyn's categories! Now it's time to personalize your cash expenditures' categories using your favorite emojis and personal touch to them
Universal Image Search Pro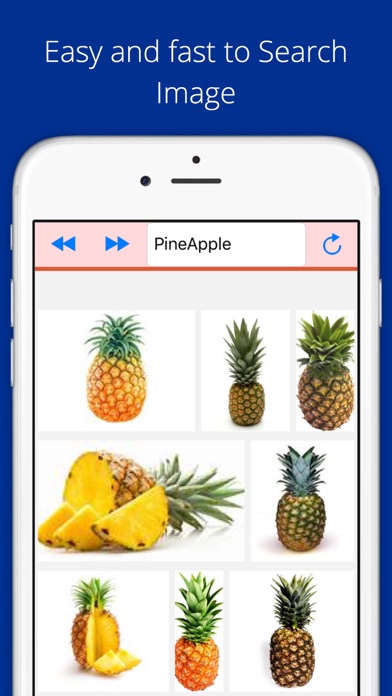 Normally $0.99.
# Featured on Yahoo, AppShopper, 148Appps.com and many Top websites & Blogs !
# Best App to search image online .
# Rated 4+ star (Avg) by users .
# A powerful App to get Image from popular image sharing website and search engine in single App.
# Top best results from every Image sharing website at one place with just single click .

——————————————————————————————-
Our Some Reviews –

@This app is amazing,you can search a thing and find what you really want which one you want,
byFile vendergeli -Mar 24, 2016

@I like the way it is designed, very well done. Thanks.
byXiache – Mar 20, 2016

@Super App!!! Super Like!!! Excellent
bymarygrace128 – Jan 28, 2016

@Perfecta para buscar imágenes en varios buscadores
bypeterbox – Feb 16, 2016

@Excellent Image Search
excellent image search that use different search engines
byاليتيم – May 9, 2016

——————————————————————————————-

Key feature of App:-
* Image from many website to in a single APP
* Search results from Google
* Search results from Bing
* Search results from Flickr
* Search results from Duckduckgo.com
** App show top results from search engine and show it within the app
* Save image to phone
* Easy to switch between search results
* Clear view of image , no text or other media
——————————————————————————————-

Advantage of this App:-
* Save a lot of time of User to Search Image on Internet
* Get the best results from different search engine and image sharing website
* Very less in size .so take less memory .
* User friendly Design
* Just Single Click to Switch Different Website Results .
* Write once in Search Text box , Universal Image Search will search for all Six Image Sharing Website .
* Very Easy way to Search Image Online .
Download Universal Image Search Pro
---
Our deals and product reviews are picked by BGR's expert editors and team.

Follow @BGRDeals on Twitter to keep up with the latest and greatest deals we find around the web. Prices subject to change without notice and any coupons mentioned above may be available in limited supply.