If you purchase an independently reviewed product or service through a link on our website, we may receive an affiliate commission. Learn more.
Why should Cyber Week deals only cover physical items? There are a ton of cool paid iPhone and iPad apps that are also on sale this week, and we've rounded up the best freebies for you on Tuesday. You'll find eight apps in total, and there are definitely some good ones in there so grab them while they're free.
This post covers paid iPhone and iPad apps that have been made available for free for a limited time by their developers. BGR is not affiliated with any developers. There is no way to tell how long they will be free. These sales could end an hour from now or a week from now — obviously, the only thing we can guarantee is that they were free at the time this post was written. If you click on a link and see a price listed next to an app instead of the word "get," it is no longer free. The sale has ended. If you download the app anyway, you will be charged by Apple.
Meme Center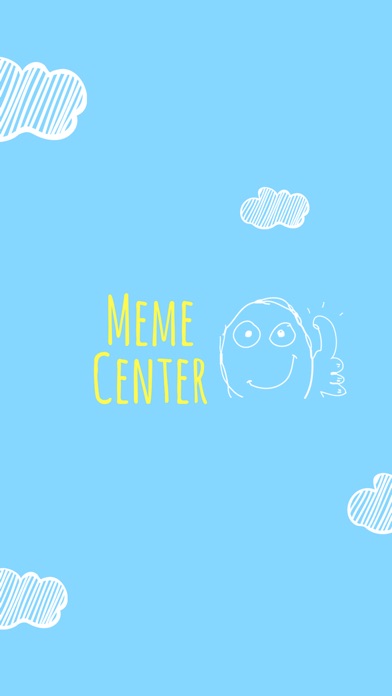 Normally $1.99.
Meme Center is a Universal App.you can create your funny meme images from your own pictures or from the ones suggested on the Home screen (you can add all images you want in there). Ten, after setting the top and bottom texts over your selected picture you can share them by Mail, SMS or by the social network apps installed on your device, like Facebook, Twitter, Google +, WhatsApp, etc.

Share your funny memes on social networks, Mail and SMS.
Create memes from your own photos or by selecting picking one image from the Home screen.
eDl Pro
Normally $1.99.
Easy Downloader is like an all-in-one Download Manager app with fast download capabilities and file management features. It includes audio player with playlists, video player: avi, flv, mp4, mkv…, decompress ZIP and RAR and 7zip, ad blocker and much more… if you want to Download and play audio, video, view PDF files, extract ZIP or RAR, Easy downloader is your App. Download like you were on your computer.

*The Best Download Manager for iPhone*

***************************
APP FEATURES
***************************
•Browse the web with our web browser
√ Multiple Tabs.
√ Navigation bar and toolbar are hidden while browsing (like safari).
√ The bookmark, History and cookies management.
√ Supports Web Search Engines (Google, Yahoo!, Bing..) or add custom search engines.
√ Hide the tab bar to have a bigger browser.
√ Private browsing.
√ Text Search.
√ Modify the type of browser detected by websites: Safari Mobile, Safari or Firefox.

•Download manager
√ Fast downloading speed.
√ Unlimited simultaneous downloads.
√ Always try to get the correct filename.
√ Supports Multitasking: download continue at background.
√ Shows active downloads badge number indicator in the browser screen and on the home screen.

•File viewer
√ Audio player that includes playlists and equalizer features for your music needs.
√ Vieo Player.
√ Document viewer: Word:doc,.docx/Excel: .xls, .xlsx, Powerpoint: .ppt, .pps, .pptx, .ppsx ,Numbers, Pages, text documents: .rtf, .txt, .c, .h…
√ Image editor with zoom and tools to crop, resize, and different rotations.
√ Includes an image viewer.
√ Pdf viewer with paging and zoom.
√ Save images to camera roll.

• Compression tools
√ Unzip files, also password protected files.
√ Make new ZIP archives with the stored files.
√ Decompress RAR files, including multipart and password protected files.

• Other Features
√ Access Dropbox, Mega, Box, GoogleDrive, OneDrive, WebDAV and Upload and Download files, Create folders, Rename files, view Photos.
√ Save and get pictures or videos to Photo Library with its original quality.
√ App can Save & Open file with other apps.
√ A pin code, pattern or Touch ID can be set to restrict the access to the application.
The Parent Log
Normally $0.99.
With this parenting app parents can log when their baby:

-Is fed
-Gets a new diaper
-Sleeps

With an easy to use interface you can track those daily care taking tasks.
Faux Browser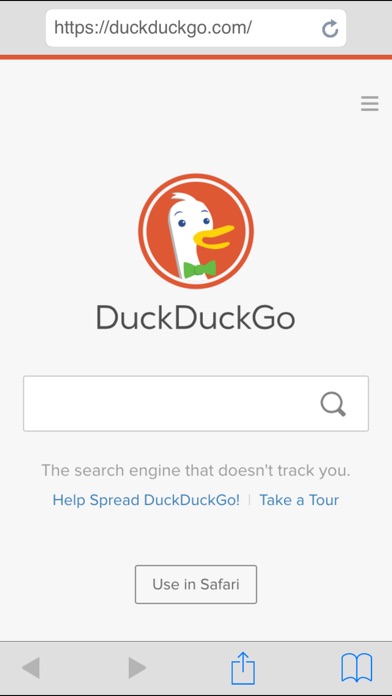 Normally $1.99.
Let's say you are browsing some adult web site.

Your girlfriend, spouse, coworker, roommate or your mom walks into your room.

Don't panic.

Just press Home button.

Pressing Home button wipes the page clean.

Even the multi-tasking screen is cleaned out.

Firefox browsing mode
—————————

Faux Browser does Desktop browsing mode. Find the Desktop browsing mode setting at.

1) Open Settings -> Faux Browser -> Firefox Desktop browsing
2) Tap it to turn it on.

Use it to browse the Firefox only websites.

Privacy Browsing
—————————
Faux Browser does not use Google, who records your searching keywords and sell them to unknown third parties.

We use DuckDuckGo, a private search engine which does not record anything about you.

Moreover. all online tracking cookies are removed when you are done. Traces of all sites you visited are wiped clean.

Analytics Opt-Out
—————————
We respect our users privacy, and we understand that it is an individual choice.

With Faux Browser, you can now Opt-Out from Analytics.

To do so.

1) Open Settings -> Faux Browser -> Allow Google Analytics
2) Tap it to turn it off.
The Frostrune
Normally $4.99.
"The Frostrune is everything a classic point-and-click puzzler should be, and there's really not much else to be said. It's an utter joy to play through, and a genuine must-have for lovers of the genre."
– 9/10, Pocket Gamer

Unravel a mystery inspired by Viking myth and legend in The Frostrune, a classic point-and-click adventure based on ancient Norse culture and environments.

Find yourself shipwrecked on an island after a summer storm. Nearby, a recently abandoned settlement shows signs that its inhabitants left in a panic. Surrounding the village is a dark, dense forest filled with ancient rune stones and burial mounds. Among them are hidden relics and other well-kept secrets that will bring you closer to solving the mysteries of the island.

" The Frostrune speaks for itself and stands out amongst its competitors as a crowning achievement in the point & click genre. For those who enjoy playing Point-and-Clicks or those interested in Vikings or Norse lore, this is an experience well worth getting." – Matthew White, Opnoobs. 9/10

The Frostrune is made by game developers who are passionate about Norse culture and history. We have taken extra care to make The Frostrune as authentic and historically accurate as possible.

KEY FEATURES

Rich Story
The Frostrune embraces the Nordic tradition of storytelling: One filled with magic, myth and wonder common in Viking lore. 2 – 5 hours of immersive gameplay.

Hand-Painted Art
Beautiful, hand-painted art and an original Viking age themed soundtrack bring the The Frostrune's desolate Norse landscape to life.

Challenging Puzzles
Through exploring the rich environment, you will unravel the mystery of the deserted island. Use the objects that you collect to solve puzzles on your journey of discovery.
Two to five hours of gameplay.

Culturally & Historically Accurate
An authentic Norse environment where elements from myths and folklore come alive.
Old Norse speech with subtitles. All objects faithfully recreated from archaeological sources.
Mayan Countdown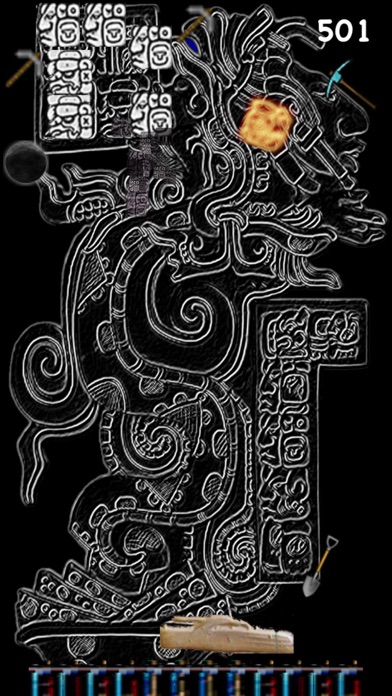 Normally $9.99.
Boom Aliens have landed!!!

New Game Play!!!

Unlock the ancient secrets…

Contains two amazing insights into the artwork of the ancient Mayans! Chill with the relaxing glyphs and soundtrack, as you contemplate the universe…

App may have been purchased by an actual Mayan descendant…
3D Earth – weather widget
Normally $3.99.
Meet the wonderful 3D Earth. The most beautiful app, ever!
This unique application combining: weather forecast, clocks, widgets and a beautiful view from the space to our Earth.
Accurate weather conditions and forecast is a main features of this app.
The unique weather forecast algorithm has access to thousands weather stations. It's allow to make a mostly accurate forecast for each location around the world!

Current weather condition has detailed description, air temperature, wind direction and force, humidity, dew point, pressure, visibility, as well as comfort index with reference to current weather conditions.
Weather forecast information has detailed description, day and night air temperature, wind direction and force, humidity, UV index, probability of precipitation, and comfort index with reference to current weather conditions.

FEATURES:
● Real time 3D rendered Earth
● Weather map layers with temperature, humidity, wind, pressure and precipitations
● World clocks
● Weather condition for more than 150 000 locations around the world with 15 days and hourly forecasts
● Beautiful graphics for 15 days and 48 hours forecast
● Notification Center Widget provides quick access to weather forecast and current condition
● Temperature on the icon badge. The current temperature for your location will be displayed on your Home Screen now
● Sunrise and Sunset time
● iCloud sync keeping your cities list at your devices
● Universal app, one app for all devices iPhone, iPad, Apple Watch and iPod Touch
Download 3D Earth – weather widget
Super Lines
Normally $4.99.
Classic arcade game!

Super Lines (~ Snake~ )

How long you can have?

Contain 4 different game mode, and the most attractive 2 play mode, you can play with friend any where you like, instead of play alone.

Game Mode:

– Classical
– Modern
– Survival
– Crazy

Control:

– Simply touch and move the direction on screen.
---
Our deals and product reviews are picked by BGR's expert editors and team.

Follow @BGRDeals on Twitter to keep up with the latest and greatest deals we find around the web. Prices subject to change without notice and any coupons mentioned above may be available in limited supply.