If you purchase an independently reviewed product or service through a link on our website, we may receive an affiliate commission. Learn more.
Happy Black Friday! Unless you have an iron will, chances are that you spent a few dollars today on at least a few of the countless deals that we've been covering all week. As such, you're probably looking to save a few bucks any way you can for the rest of the month, which is why today's list of paid apps gone free is extra vital.
This post covers paid iPhone and iPad apps that have been made available for free for a limited time by their developers. BGR is not affiliated with any developers. There is no way to tell how long they will be free. These sales could end an hour from now or a week from now — obviously, the only thing we can guarantee is that they were free at the time this post was written. If you click on a link and see a price listed next to an app instead of the word "get," it is no longer free. The sale has ended. If you download the app anyway, you will be charged by Apple.
Ad Block Multi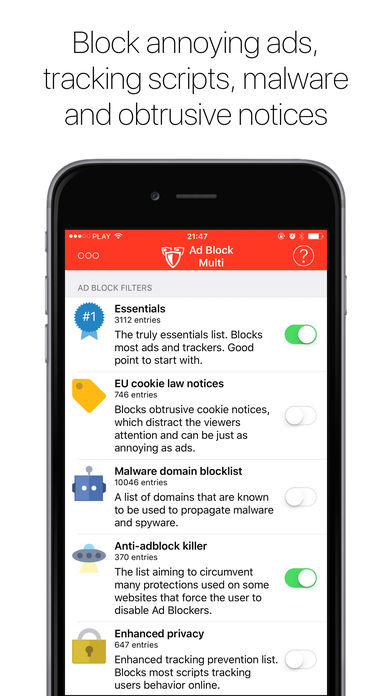 Normally $0.99.
Why limit yourself with a few predefined filters like other ad blockers do?
22 filter lists and counting, including precise regional ones! Find a combination that suits you.

The most user-requested features are here:
– Configurable whitelist
– Safari extension for in-place whitelisting and reporting
– Fast filter auto-updates

Tired of seeing ads while surfing the net with Safari?
Cookie law notices seem obvious to you?
Thinking seriously about online privacy?
Then Ad Block Multi is here to get your back!

Utilizing the most advanced iOS technology, Ad Block Multi integrates with Safari and applies the combination of filters you select to your further browsing experience.

◉ Blocks banner and pop-up ads
◉ High-quality mobile-adapted filters, updated on a regular basis
◉ Very light on CPU usage – filters got compiled to bytecode one time and then reused by Safari without further parsing
◉ Reduces risk of malware and spyware infection
◉ Enhances your privacy by blocking user behavior tracking scripts
◉ Saves up to 51% of data plan and, consequently, your money
◉ Saves up to 24% of battery life, which increases your mobility
◉ Not a VPN or proxy solution
◉ Not a custom browser solution
◉ No in-app purchases, all filters are free to download

And most important:
* We don't get any access to your data or browsing history, it is just impossible for Safari Content Blocking Extension. Your privacy is on the first place!

Wide variety of blocking filters, including:
◉ EU cookie law notices blocking
◉ Social network widgets (Facebook likes, Google+ pluses) blocking
◉ Malware, spyware domains blocking
◉ Anti-adblock (forcing the user to disable ad blocking) protections and notices blocking
◉ Selection of region-specific filters, including China, Czech Republic, Germany, Denmark, France, Greece, Italy, Korea, the Netherlands, Norway, Poland, Russia, Slovakia, Sweden, Ukraine

Our aim is to make the app the most powerful ad blocking solution on the App Store. If you would need any specific filter to be added or updated, we are always eager to get the feedback from you. Just tap "Learn more…" button in the app and drop us a line!
---
AllPass Pro
Normally $2.99.
AllPass is an app that keeps all your vital information in one secure vault.

• Quick opening of data using Touch ID
• Store your logins, credit cards, identities, and secure notes
• Log in to websites without having to remember any of your passwords
• Fill credit cards and identities without typing
• Quickly access your most used items using Favorites and History
• Fast search to find what you need
• Support Folders for better file organization.You can select a template for any folder to create records as fast as possible
• Unlimited number of databases
• Encrypts all your data using best and most reliable AES 256-bit encryption
• All protection mechanism is offline on your device only
• Auto-lock protects your vault even if your device is lost or stolen
• Syncs securely with your other iOS devices
• Backup & Restore your data via iCloud, Mail or iTunes
• Export and import via Mail, iTunes and CSV text files
• 180 icons to personalize your records
• 5 standard templates for fast data entry with the ability to create or edit custom templates with unlimited fields
• Integration with iOS
• Optimized for all types of devices and screen resolutions

Choose the AllPass for storing important information and your digital life will become more comfortable and safe.

Also available a free version with In-App Purchases
---
Bertram Fiddle: Episode 1
Normally $1.99.
A hilarious tongue-in-cheek point and click adventure game that mixes the classic formula up with riveting action elements all weaved together lovingly by Rumpus Animation.

In a quirky take on a Victorian London inhabited by strange characters, with even stranger noses, self proclaimed leading explorator, Bertram Fiddle, finds himself in a bit of pickle. Help him follow the clues and track down the elusive serial killer known only as Geoff the Murderer before he strikes again.

"It is quite possibly one of the finest point-and-click comedy murder mystery adventure games set in Victorian London you will play today" – Bertram Fiddle

Winner of the Best Narrative Award 2015 – Tokyo Indie Game Show

Featuring
– Intrigue, murder, mystery and terrible PUNS!
– Beautifully animated interactions
– Over 30 locations to explore
– An original soundtrack composed by Cam Reynolds inspired by 1970s B movies
– Unique Voice Acting
– Riveting action sequences
– HD art
Download Bertram Fiddle: Episode 1
---
Deep Sea Fish Kebab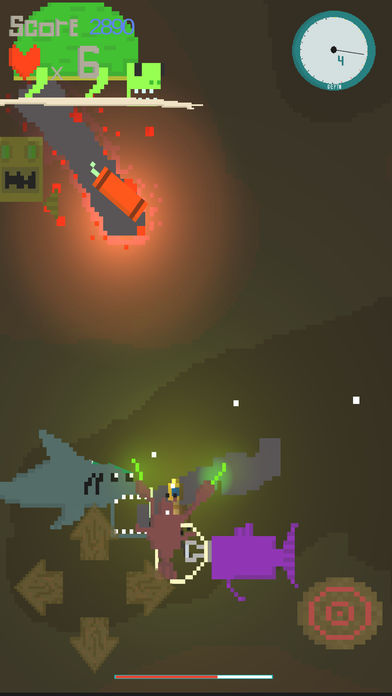 Normally $0.99.
In this retro arcade style game, Bob the diver descends into the darkness of the sea to battle Poseidon's minions and win back the ocean from the mutants of the deep. Fight with sword and fish but beware! The ocean is a strange place indeed. Over 100 different fish–some more menacing than others!

Each level has a different theme, such as the skeleton pirate laden deep sea, or the mermaid filled Atlantis! Near the end it gets really weird, a bowl of milk? Outer space dolphins in space suits? Yes and yes…

This is an indie game made by Tartle Games with all original sprite art work and music by a talented friend Horse Doctor!
---
Either Or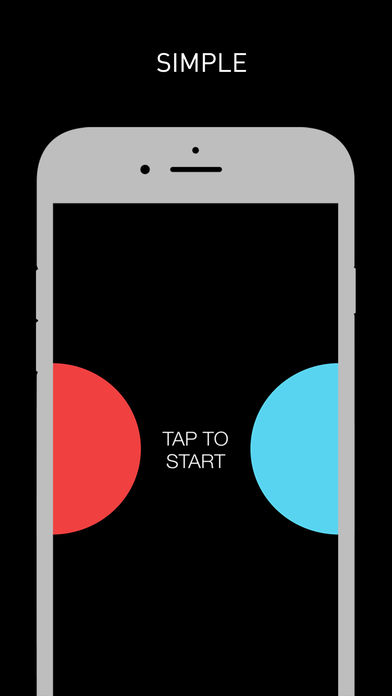 Normally $0.99.
This simple app provides an elegant alternative to a coin flip. Want to be different? Instead of asking yourself heads or tails, why don't you ask yourself red or blue? Tap the button and you will only get one of two outcomes: red or blue. Simple? Now go on and start solving those hard dilemmas with style.

LIGHT MODE AND DARK MODE
Easily switch between light mode and dark mode by shaking your phone! We find that dark mode is easier on the eyes at night!

BEAUTIFUL ANIMATION
Be mesmerized by minimalistic animation and visuals

ONE TAP
Simply tap once and get a result with style: red or blue

RANDOM
Your result will be random

AND FINALLY, AWESOMENESS LIKE YOU
No, really! The fact that you came this far to see what this app is all about means that you have great taste! Your gut is probably telling you to download it. Listen to it!
---
Hot Date
Normally $1.99.
Iron your good suit and/or frock. Do your hair. Practice your smile in the mirror. You're going speed dating.

Explore the moods and feelings of your dates. Get to know them. Connect. Ask the right questions and try to get on their good side before the bell rings and your potential soulmate slips away…

~~~~~~~~~~

FEATURES
Delectable music by Levi Pack.
Randomly generated personalities for unique dates.
A fusion of prewritten and procedurally generated responses.
More-often-than-not aggressive dating partners.
Dynamic Mood System.
An extensive list of speed dating questions and responses.
Adjustable quality levels!!

~~~~~~~~~~

MINIMUM REQUIREMENTS
iPhone 4S
iPad 2
iPod touch (5th gen)

The game is not designed to run on lower spec devices than the ones listed. To do so will result in a potentially unpleasant experience.
---
Jet Ball Arkanoid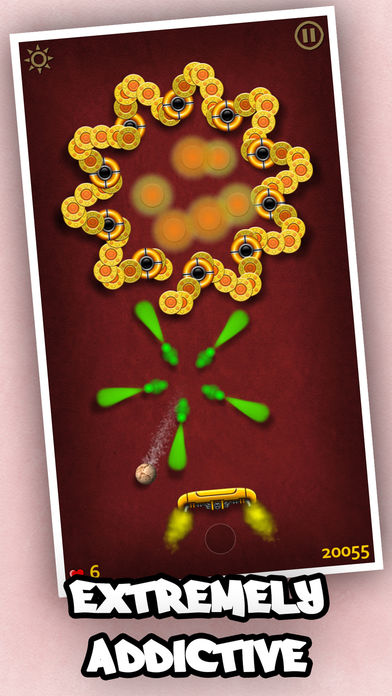 Normally $1.99.
Jet Ball is a powerful Breakout / Arkanoid style game packed with stunning visuals, tons of dynamic levels and lots of fresh ideas. Brick breaker genre reinvented.

Destroy all static and moving bricks and obstacles to win the level. Touch and move left or right the pulsing circle under the pad to control it. Tap to release a ball, launch a rocket or shoot with plasma gun.

Shining blocks contain bonuses that can seriously change the situation. Green power-ups will help you to cope the task. Try to avoid red power-downs.

– superb graphics, nice visuals
– 145 moving levels
– 31(!) different power-ups and power-downs
– 4 speed levels: Slow, Normal, Fast, Extreme
– really fast paced gameplay
– online leaderboards and lots of achievements
– over 60 different blocks and obstacles, rectangle and round blocks, moving blocks, exploding blocks and plasma-star blocks, springs and teleports
– original music and sound effects
– auto save
– background music is possible

Perfect choice for all fans of old-school breakout games such as arkanoid or dx-ball!
---
Thinkrolls
Normally $3.99.
Set your child's mind in motion! Thinkrolls are the 26 smart characters in this award-winning app that is part physics platformer, part logic puzzle game and 100% irresistible for kids 3-8. Get it now and let your little geniuses amaze you with their brain power and problem solving skills!
________________________________

THE MISSION

Have a blast navigating your Thinkrolls through a series of obstacles in brightly patterned mazes. The goal is to solve the puzzles and roll through the end of the maze where a new Thinkroll waits to be unlocked and lead the next quest!

HOW TO PLAY

The app offers 207 clever puzzle levels filled with fun science concepts. Seven playful elements with unique physical properties are gradually introduced. Kids will discover through hands-on manipulation how to use these objects to their advantage and clear a path.

• Cookies • Munch them to clear a path or resist those treats to avoid getting trapped!

• Crates • Push them to fill gaps or stack them to reach higher ground.

• Balloons • Burst them on spikes to get them out of your way.

• Rocks • Get a crash course in Newtonian physics by dropping heavy, dense boulders to break through cracked ground.

• Jelly • Bounce Thinkrolls and objects on springy jellies to launch them up.

• Fire • Use ice blocks to put out the fire and safely pass through.

• Elevators • Timing is added to the mix! Synchronize movements of two different elevators to navigate through the maze.

MASTER THE ART OF THINKING

Little players will master the art of thinking while using to their advantage force, acceleration, buoyancy, heat, elasticity and gravity to reach the end of the maze. The puzzles gradually build upon successive science lessons to strengthen observation, creative thinking, logic, problem solving, spatial cognition and memory.

There are unlimited tries and no penalties. Thinkrolls not only challenges the brain but also develops and rewards patience and perseverance. As kids try different combinations to achieve their goal, they intuitively learn through trial and error what works. They must think ahead, use precise timing and rely on their memory to reunite their Thinkroll buddies.
________________________________

MAIN FEATURES

• 207 levels with mind-sharpening puzzles
• Easy mode for ages 3-5, hard mode for ages 5-8
• Hands-on physics lessons
• Experiment with gravity, heat, buoyancy, speed, elasticity, friction and other science concepts
• Enhance logic, spatial cognition, problem solving, memory, perseverance
• 26 hilarious, super smart characters to play with
• Fun brain training for the whole family
• Track progress for up to 9 player profiles
• Supreme design and beautiful artwork
• Original soundtrack and sound design
• Language neutral game-play
• COPPA compliant, no 3rd party ads, no in-app purchases
---
Our deals and product reviews are picked by BGR's expert editors and team.

Follow @BGRDeals on Twitter to keep up with the latest and greatest deals we find around the web. Prices subject to change without notice and any coupons mentioned above may be available in limited supply.