If you purchase an independently reviewed product or service through a link on our website, we may receive an affiliate commission. Learn more.
It's the day before Thanksgiving, and we have an oversized version of our paid apps gone free feature for you today. Games, photo editors, an app to capture baby milestones — we've got it all ahead of the holiday. We probably won't have another set of apps for you tomorrow, so have a great holiday! Enjoy some family time!
This post covers paid iPhone and iPad apps that have been made available for free for a limited time by their developers. BGR is not affiliated with any developers. There is no way to tell how long they will be free. These sales could end an hour from now or a week from now — obviously, the only thing we can guarantee is that they were free at the time this post was written. If you click on a link and see a price listed next to an app instead of the word "get," it is no longer free. The sale has ended. If you download the app anyway, you will be charged by Apple.
Aureus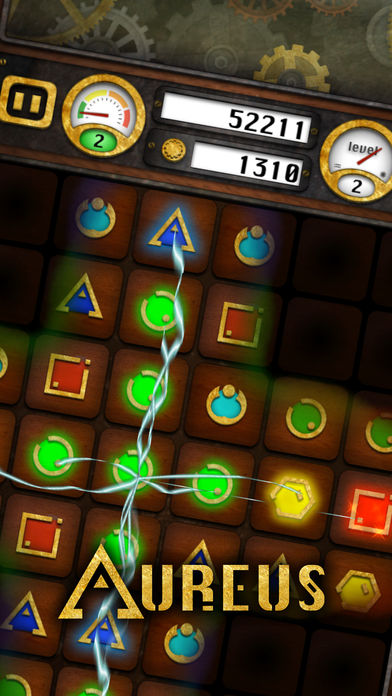 Normally $1.99.
Lights out! Do you have enough visual memory to beat this new tile matching game?

Memorize the board, match hidden elements, produce gold, upgrade the machine, and fight the ever so quickly increasing pressure. Play online with up to 3 opponents to determine who has the best visual memory or fastest fingers and collect their gold by defeating them!

Take a break from classic memory matching games and see if you can master this new twist!

—

In Aureus the player is tasked with operating the elements of an electrically charged gold producing machine. The machine operates in the dark, with all elements hidden from the player. Matching similar elements creates an electrical current which briefly illuminates part of the board, disintegrates the matched elements, and produces gold.

Players must rely on their memory to match hidden elements. Speed is likewise essential to master the Aureus which has a strong tendency to overheat. Skilled players have the option of using gold coins earned over time to upgrade the machine. Upgrades can reduce pressure, slow falling elements, or minimize the impact of failed matches amongst other benefits. Once fully upgraded, Aureus provides its fastest game mode with frantic gameplay.

At a basic level, Aureus can be played as a tile matching game with a twist. At the most complex level, Aureus demands a combination of strategy, dexterity and memory. The most efficient way to play is by making a succession of small matches to regroup similar elements, followed by more complex matches to produce large amounts of gold coins. As the pressure increases, the player must master a balance between speed and memorization to optimize the number of coins and the final score.

Aureus features 3 game modes:
* Endurance: the classic mode, with continuous game play until the machine breaks
* Time Trial: the perfect mode for short sessions, with game play limited to 90 seconds
* Online: a multiplayer mode in which players can challenge up to 3 opponents
---
Ball Alien
Normally $0.99.
Ball Alien is a new game in the ball balance series with amazing cool 3D graphics, animation effects, relaxing background score, clever level complexity, addictive and challenging gameplay.

The game combines elements of arcade and puzzle, where an errant ball is the only character. This story originated in the early 80s with the game Marble Madness and continued by Ballance in 2000s.

STORY

A long time ago in a galaxy far far away… a wonderful journey of the ball continues.

No one knows for certain why and when this story was originated. The nature of the ball remains unknown as well. Perhaps it is the creation of an ancient civilization, wandering through time and space. Or just a figment of imagination.

Whatever it is, you have an opportunity to plunge into his new story, to see the reality by its eyes, to feel another unexplored side of life. And, of course, to get an unforgettable experience.

What are you waiting for? Do it!

The main goal of the game is to pass through all the levels balancing and reach the maximum score. Various elements and obstacles are being introduced as one moves onto new levels, meaning that the complexity and level of puzzle solving required are gradually increasing as the game progresses.

You will find 5 lives to spend and the unique ability to switch material and physical characteristics of the ball turning it light, medium or heavy. However, this feature is to be used only at special transformation points.

FEATURES

• Classic gameplay
• Deep atmosphere
• Modern graphics
• Realistic physics
• Intuitive controls
• No time limits

Ball Alien is accessible both for kids and adults, easy-to-learn and control. Vivid graphics and addictive gameplay contribute to quick relaxation and bright emotions.
---
Epic War TD 2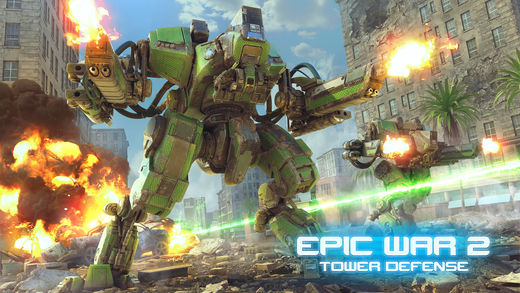 Normally $2.99.
Sequel to the legendary Epic War TD that was downloaded 8.000.000 times!

Prepare yourself to be thrown into the heat of pure tower defense battle. No gimmicks, no free-to-PAY – just strategy, mass destruction and epic battles.

Here's what we've got for you:
– 9 high-power towers;
– 4 mega towers;
– 40 different of units;
– 50 brain-puzzling missions;
– 100+ hours of enjoyment;
---
Flip Clock Pro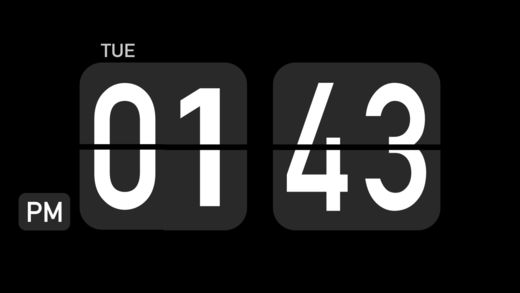 Normally $1.99.
Flip Clock is a practical desktop clock, the interface design exquisite. Looks great and is easily visible from across the room so you always know what time it is. Time changes, there are flip animation display.
Features:
Eye-catching time display and week show
12 and 24 hour mode switching
Seting the alarm clock, a variety of alarm clock music can choose
Quick flashlight function
Display settings, if you pursue minimalist design, you can hide widgets.
---
Fliptastic Pro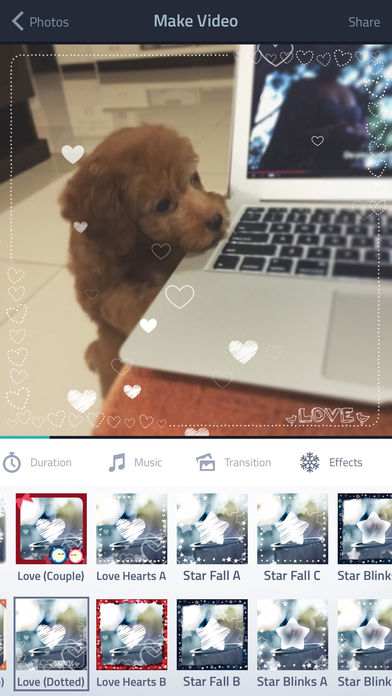 Normally $1.99.
Features
• SELECT: Choose up to 100 photos from Instagram, photo albums or take a new picture using the camera
• PHOTO EDITOR: Crop, Add Caption or apply unique Filters to your photos!
• MUSIC: Add background music to your videos with Fliptastic soundtrack (over a dozen songs included), or use songs from your music library
• SPECIAL EFFECTS: Add Snow, Heart and Starry effects, only on Fliptastic!
• TRANSITIONS: Apply cool animated transitions including Crossfade, Slide, Light Saber and more
• SHARE: Upload to Instagram, Facebook, YouTube or save to your Camera Roll and share using other apps!
• INSTAGRAM: Simply tap on the Instagram logo to automagically optimize for Instagram video!
---
Little Nugget: Baby Milestones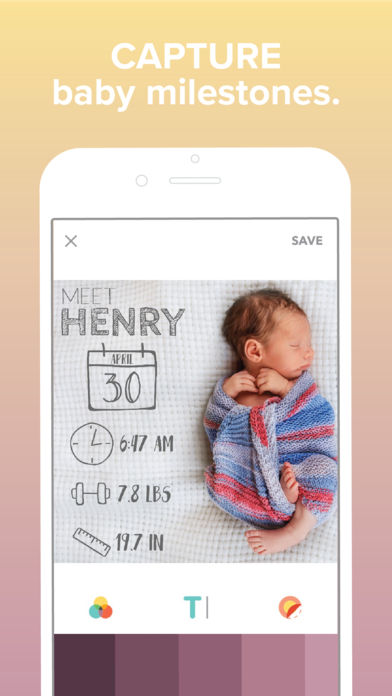 Normally $2.99.
Use Little Nugget® to capture pregnancy and baby milestones by adding custom artwork and personalized text to your baby pics in seconds. Safely save your photos in a private feed or share them on social media! A must-have for pregnant and new parents!

As a new parent it feels like the days never end, yet time is flying by so quickly it's easy to forget those sweet moments and major milestones. From pregnancy bumps to baby mess-ups to big kid milestones, Little Nugget helps you capture and curate those fleeting moments, big and small, so you can share and savor them for years to come.

It's Simple:
– Upload your pregnancy and baby photos
– Add personalized and unique text
– Select fun artwork to perfectly mark the milestone
– Save to your private baby journal
– Easily share with family and friends

***Our Bundle of Joy Includes***

A SAFE, PRIVATE PREGNANCY + BABY JOURNAL
Safety document every stage of your pregnancy and baby's early years. With Little Nugget's private photo feed, you can create an everlasting baby journal. We make it easy to relive those milestone moments and look back on them for years to come.

450+ ADORABLE ARTWORKS INCLUDED
Choose from 450+ adorably crafted artwork overlays to perfectly mark your growing baby bump, baby's developmental milestones, big kid mess ups and deliciously sweet moments. Categories include Pregnancy, Birth Announcements, Baby Milestones, Big Kid Firsts, Dates, Holidays and many, many more!

UPGRADE TO UNLIMITED ACCESS
Want more? Unlock over 270 additional artworks and fun features!

FUN FONTS + PERSONALIZED TEXT
Select from 90+ beautiful fonts to add your baby's developmental milestones, growth and memories you never want to forget.

BEAUTIFUL PHOTO FILTERS
Easily edit your baby photo with a selection of 15 beautiful photo filters.

INDIVIDUAL BABY PROFILES
Parent of multiples? Create separate child profiles to document each child's milestones, silly moments, and fun memories.

EASILY SHARE, PRIVATELY OR PUBLICLY
It's your choice what you do with your family memories. Little Nugget lets you decide what to do with your family moments. Whether you want to collect them in a private baby album, print photos and books, or share them across your favorite social networks.

ORDER BABY BOOKS AND PRINTS
Bring your baby photos to life and look back on the memories for years to come. Free shipping on all prints, photo books, phone cases, and more.
Download Little Nugget: Baby Milestones
---
Oraia Rift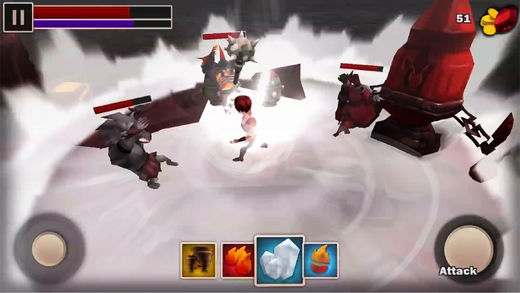 Normally $1.99.
The burden of saving countless innocent lives has been placed in your hands. Will you rise to the challenge? Can you betray an old woman's trust?

Oraia, a once peaceful land of farmers is being torn apart by Rift Dwellers, otherworldly warriors with a single purpose – to consume and destroy. You have the power to stop them and to save Oraia.

– Enjoy hours of story driven game-play
– Unleash devastating abilities in tactical, spell-based combat
– Travel across Oraia's huge world and explore 10 unique environments
– Solve a multitude of puzzles
– Upgrade your hero to become stronger than ever before
– Full iOS 7 and controller support
---
Plugs of the World
Normally $2.99.
Do you know which AC power plug and wall socket are​ used on your destination when traveling? The official sources on the web are not always up-to-date or reflecting on what's used by common people in some countries.

With almost 160 000 downloads Plugs of the World has received a lot of feedback from traveling user's who reported back to what the current status is (thank you all for your reports!).

This app contains information about wall plugs, sockets, and voltage in over 250 countries and regions. Also features an easy to use navigation, free text search and option to save your favorite destinations. Each plug type and the socket are illustrated with clear, ​sharp images that you can share with friends.
---
Scythe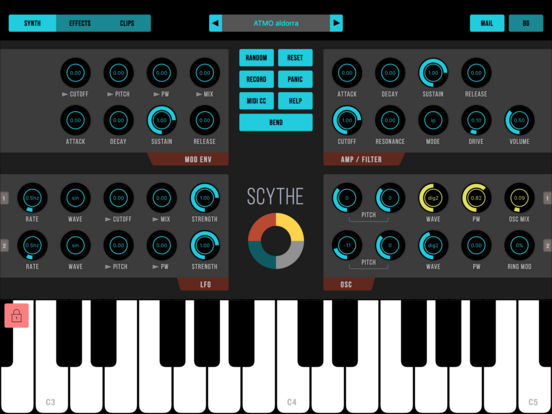 Normally $3.99.
Scythe is a new iPad synthesizer that makes designing new sounds easier than ever before. Just tap the bend button and sculpt your new sound directly in realtime. Scythe is capable of making a wide range of sounds, from traditional analog favorites to exotic digital effects.

Key Features:
– unique, intuitive sound design interface
– AudioBus support
– versatile oscillators with analog & digital waveforms
– audio clip recording and export to other apps via AudioCopy
– extensive but easy-to-use modulation
– effects ranging from chorus and delay to digital grunge
– core midi support, both as a controller and sound module
---
Sonic the Hedgehog 2 Classic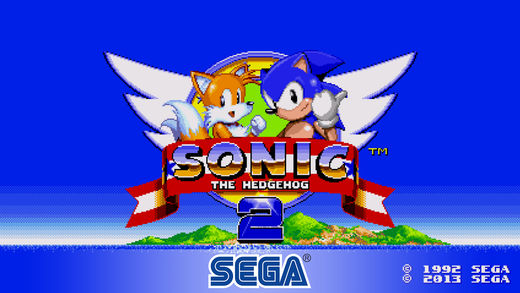 Normally $2.99.
One of the best selling SEGA games of all time – Sonic The Hedgehog 2 is now available for free on mobile! Rediscover SEGA's super Sonic masterpiece!

Dr. Eggman is back to his old tricks, trying to find the seven Chaos Emeralds that will enable him to complete his ultimate weapon, the Death Egg. Only the triple threat of Sonic, Tails, and Knuckles can defeat him in this remaster from the team behind Sonic Mania!

Sonic The Hedgehog 2 joins the ever-increasing line-up of 'SEGA Forever', a treasure trove of free SEGA console classics brought to life on mobile for the first time!

FEATURES
– Twelve Badnik-infested zones to master, from underwater caverns to neon-lit casinos!
– Compete online, take on the Time Attack mode, and the all-new Boss Attack mode!
– Play the secret Hidden Palace Zone stage that didn't make it into the original release!
– Fight Dr. Eggman's creations, including the terrifying Mecha Sonic
– Obtain all the Chaos Emeralds to transform into Super Sonic and Super Knuckles!

MOBILE GAME FEATURES
– PLAY FREE with ad-support or ad-free via In-App Purchase
– SAVE YOUR GAMES – save your progress at any point in the game.
– LEADERBOARDS – compete with the world for high scores

SONIC THE HEDGEHOG 2 TRIVIA
– This is the most complete version of Sonic The Hedgehog 2 to date, complete with widescreen, 60FPS action, and a remastered soundtrack!
– This was the first Sonic game to feature the Spin Dash move
– The Master System version was the first game Tails appeared in, although he wasn't playable!
– Unlike the Mega Drive/Genesis original, you can now fly as Tails!

SONIC THE HEDGEHOG 2 HISTORY
– The game was originally released worldwide in November 1992
– Original developer: Sonic Team & SEGA Technical Institute
– Designer: Hirokazu Yasuhara
– Lead Composer: Masato Nakamura
Download Sonic the Hedgehog 2 Classic
---
Typic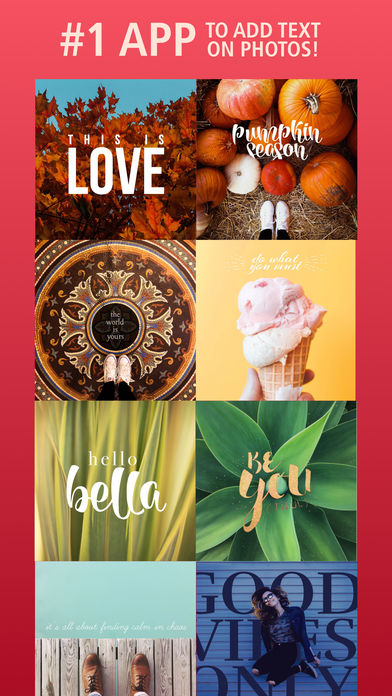 Normally $3.99.
Typic is a simple app that allows you to add text to photos.

With Typic you can:
• Add text to photos.
• Make Quotes (Quote Maker, Quote Creator, Quote famous people, Inspirational Quotes)
• Make beautiful typographic text layouts.
• Design a greeting card.
• Make a meme.
• Inspire your fans.
• Sell stuff on craigslist.
• Market your real estate.
• Promote an event.
• Layout a business card.
• Motivate your team.
• Design posts for Instagram, Facebook, Pinterest, and all your favorite Social Media.
• Create posters and flyers.
• Create designs and logos (Logo Maker, Logo Creator).
• Enhance your photos with filters and adjustments.
• Create Instant photo mockups in a second.
• Add your logo to all of your creations!

(Typic – Text on Photos) includes:

• 165 cool fonts to add text to photos.
• More than 500 Design Elements (Artworks).
• 93 awesome filters.
• 26 Light Leak Effects.
• 12 Frames.
• A 21 color palette.
• Color Wheel.
• Custom RGB.
• Instants (instax) Effect: Fit your photo into a real Instant Photo Frame.
• Masking Effect: Mask parts of your text and designs to make them seem like they're behind objects in your photo.
• Add your logo to your photos: With Typic you can add up to 4 versions of your company or personal logo, store them in the app, and use them to sign all your photos. This cool feature is great for business, you'll be able to make your own brand stand out on every photo you make!
• Export your photos in Portrait, Landscape or Square format.
• Share your photos on Twitter, Facebook, Facebook Messenger, Instagram, WhatsApp and iMessage.
• Email your photos to your friends or save them on your iPhone or iPad.

How People Are Using (Typic – Text on Photos)

– Social media posts.
– Birthday cards.
– Event invites.
– Presentation slides.
– Logos & watermarks.
– iPhone wallpapers.
---
Our deals and product reviews are picked by BGR's expert editors and team.

Follow @BGRDeals on Twitter to keep up with the latest and greatest deals we find around the web. Prices subject to change without notice and any coupons mentioned above may be available in limited supply.