We're just a day away from the iPhone X, and I'm sure many of you are anxiously awaiting a package tomorrow. And if you missed the chance to preorder the phone, you may be one of the brave souls waiting in line at an Apple store. Either way, why not take this time to download some paid apps that are temporarily free on the App Store?
This post covers paid iPhone and iPad apps that have been made available for free for a limited time by their developers. BGR is not affiliated with any developers. There is no way to tell how long they will be free. These sales could end an hour from now or a week from now — obviously, the only thing we can guarantee is that they were free at the time this post was written. If you click on a link and see a price listed next to an app instead of the word "get," it is no longer free. The sale has ended. If you download the app anyway, you will be charged by Apple.
Direct Shot for Dropbox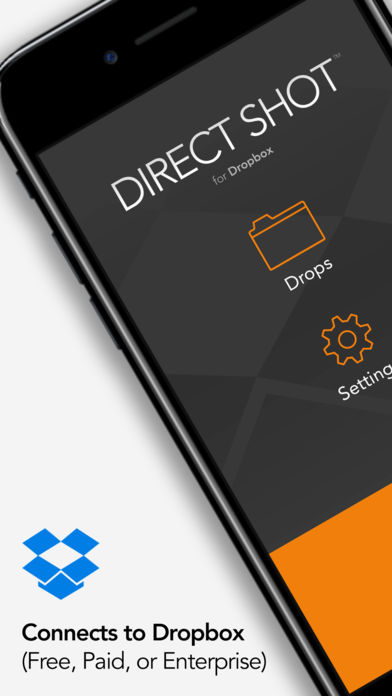 Normally $0.99.
Extend your device storage by skipping the Camera Roll and sending photos and video directly to the Dropbox cloud locations you choose. Stay organized and choose your desired locations directly from the camera.

Direct Shot for Dropbox requires an internet (WiFi or Cellular) connection to use.

HOW IT WORKS:
1) Connect your Dropbox account (Free, Pro, or Enterprise)
2) Choose or create as many folder locations as you want
3) From the Direct Shot camera, choose your desired location and take your photo or video
4) Your media is automatically uploaded to the chosen Dropbox location, and never gets added to your Camera Roll

WHO IT'S FOR:
Direct Shot is perfect for anyone who wants to use the camera on their iOS device as an archiving or organizational utility, including:
• Designers & Developers — Sketches, post-it notes, whiteboards, magazines
• Teachers & Students — Assignments, notes, whiteboards, project elements
• Business Travelers — Receipts, expenses, rental-car info, directions
• Photographers & Videographers — Layouts, locations, lighting tests
• Contractors & Plumbers — Receipts, wiring, replacement parts, specs

——————————————

Notes:
Dropbox accounts are available in Free, Pro, and Enterprise versions, and Direct Shot works with all three of these account types. Direct Shot needs access to your Camera (for images and video), Microphone (for video), and Cellular Data (for upload when away from WiFi) to be awesome… make sure to give access when prompted. You do not need to have the Dropbox app installed on your device to use Direct Shot.
Download Direct Shot for Dropbox
---
Kudak Pro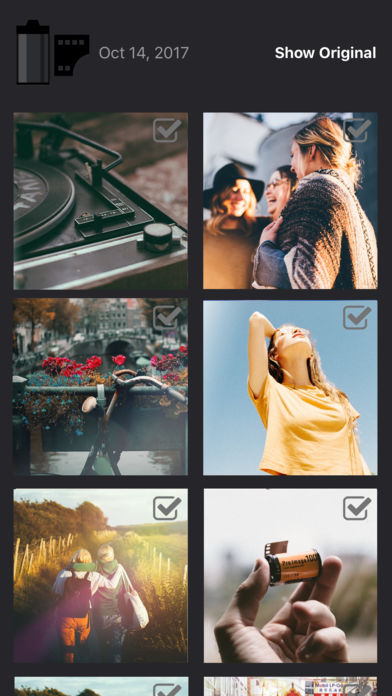 Normally $0.99.
Analog Disposable Camera with 24 shots in one film. You have to wait 1 days for the development process of photos and one hour for a new film.

In todays instant preview era we might have lost the thill of choosing and embracing moments. We have also lost the excitement and thrill of waiting for photos to be developed.

Kudak Pro bring all that back to you. Now you have to wait 1 days to develop a film. A film contains 24 photos and to add an extra twist not to over shoot it takes one hour to get a new film. Photos get random light leaks just like the real disposable cameras. If you however want the original photo you can get that too in the app.

Why 1 day development?
We want the photos to be surprise to you. In one day you can forget what you took photo of and it will be a nice surprise when you get the photos developed.

Note, that you need to finish all 24 photos in the film for the development process to start.

With Kudak Pro we hope to get you away from mainstream snapping of self-destructive photos to value what you capture.

The app is a tribute to the iconic Kodak Funsaver.
---
Lanse
Normally $0.99.
– RGB sliders to Mix color
– Use camera to Capture real world color anytime
– Record the colors you like
– Tap to show your color!

# Show color with Full-Screen – In Mix/Capture, tap color preview, in Record, tap a color record. With Full-Screen show, press the Home and Sleep/Wake buttons at the same time, to save a screenshot with the color

# Auto Save Temp Colors – In Capture, 50 temp colors will be auto saved, tap "Pause" button then you can scroll the picker on the right and pick the color you want.So you won't worry about tremble when capture color with camera.

# Save Color – In Mix/Capture, Press "Save" button on the top right corner to save color. Saved colors can be looked in Record.

# RGB,HEX…Form Convert – In Record, Press the button on the top left corner to switch form between RGB,HEX,CMYK,HSB or blank(no text).

# Shake Random Color – In Mix, Shake your device or press the "Shake" button on the top left corner to generate random color

# Switch to front camera in capture – Tap "Cam" button on the left
---
QRtization
Normally $0.99.
QRtization is an app for generating conventional QR codes directly from your iPhone or iPad. It gives users the option of generating their codes in a more distinguished manner with the help of colors and logos, which makes them self-explanatory and easier to spot.

Add logos of facebook, twitter, wifi, youtube, ebay, and more to your QR codes.

Generate QR codes for URLs, email addresses, locations, contact information, calendar events, SMS messages, phone numbers, simple text, Facebook profiles and pages, Twitter accounts, YouTube videos, Foursquare check ins, LinkedIn accounts, and more.
---
Real Bokeh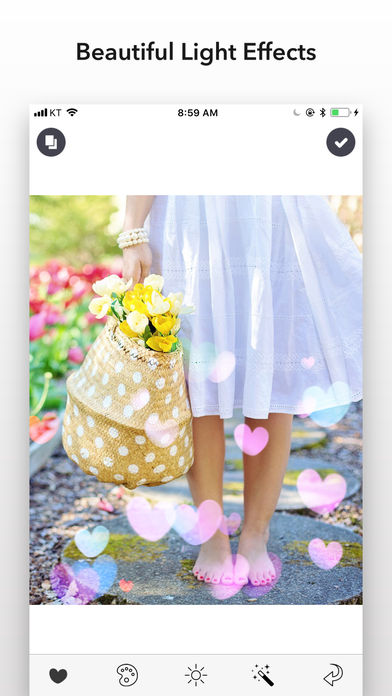 Normally $1.99.
Create photo of beautiful light effects with Real Bokeh.

Real Bokeh helps you to draw beautiful bokeh effect to your photos. It also enables you to apply beautiful light leak effects and filters to your photos.

[Features]
– 36 beautiful bokeh shapes
– 33 light leak effects
– 23 image filters
– Draw multiple bokehs with finger touch
– Apply multiple bokeh shapes to one photo
– Change bokeh size (large, medium, small, tiny and mixed)
– Change opacity
– Multiple bokeh colors with easy color picker (28 colors)
– Easy undo and clear all
– Save as full resolution
– Share to Instagram, Facebook, Twitter, Tumblr, Flickr and other apps
---
Remote KeyPad for Mac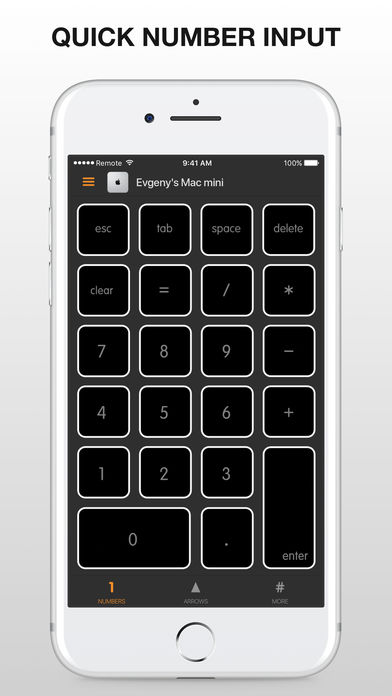 Normally $0.99.
Use your iPhone or iPad as wireless numbers & key pad for your Mac. Extend your MacBook keyboard without buying hardware or carrying additional weight.

AT A GLANCE
– Numeric pad – easily enter numbers in your Mac applications;
– Key pad – navigate through text, spreadsheets and presentation from a distance;
– Enjoy the ease of use in a slick user interface you will love;
– Use the Personal Hotspot of your iOS device to control your Mac when you don't have access to other networks.

SYSTEM REQUIREMENTS
– Mac with macOS 10.9 or above and Helper app installed;
– iPhone, iPad or iPod touch with iOS 9 or above;
– Shared wireless network connection between your computer and iOS device.
Download Remote KeyPad for Mac
---
Vocabulary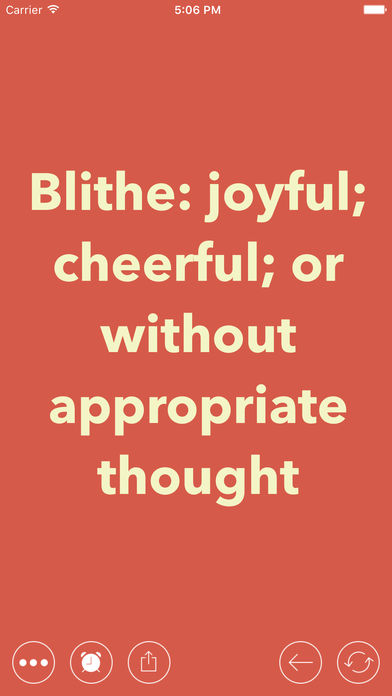 Normally $1.99.
Looking for tips for improving your vocabulary? Whether you are trying to strengthen and broaden your vocabulary for school or personal growth, the key is a commitment to regularly learning new words.

Why expand your knowledge and use of words? You'll be able to communicate (speak and write) more clearly and concisely, people will understand you more easily, and you will increase the perception (and reality) that you are an intelligent person. Besides, learning new words is a fun activity — and one you can even do with the people around you.