If you purchase an independently reviewed product or service through a link on our website, we may receive an affiliate commission. Learn more.
After a rare off day yesterday, we're back with a vengeance on hump day. Today, we've got nine awesome paid apps for you to download, completely free for a limited time. It's a healthy mix of games, productivity apps and fun photo editors. Not a bad selection to get you through the sleepiest day of the week.
This post covers paid iPhone and iPad apps that have been made available for free for a limited time by their developers. BGR is not affiliated with any developers. There is no way to tell how long they will be free. These sales could end an hour from now or a week from now — obviously, the only thing we can guarantee is that they were free at the time this post was written. If you click on a link and see a price listed next to an app instead of the word "get," it is no longer free. The sale has ended. If you download the app anyway, you will be charged by Apple.
Celleste: Bug Planets
Normally $1.99.
Lots of cute action with amazing 3D graphics and a new type of gameplay! Take control over the forces of the universe to help a group of cows that inhabit a small planet, and keep them safe from all the dangers in a dreamy galaxy.

– Help this soft creatures reach their destination.
– Protect the cows from enemies, meteors, and other dangers in the planet.
– You are able to use lots of awesome power ups: rocks, meteors, ice to defend your cows from nasty enemies.
– Non-standard gameplay, in which you use a swipe mechanic to control your planet and make use of nature's power.
– Amazing art and 3D graphics, retina ready, powered by Unreal Engine 3.
– Unlockable unique-looking planets and levels.
– Nice music composed by an alternative indie band.
– Unlock many different types of cows to have a personalized planet!
– Simple User Interfaces, suitable for everyone.
Download Celleste: Bug Planets
---
DayD Tower Rush HD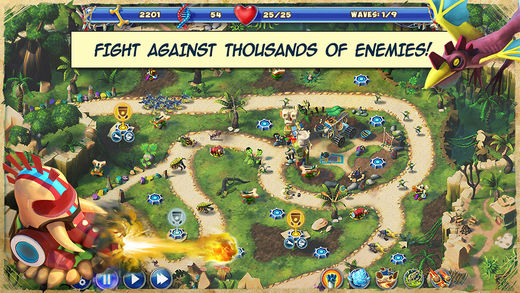 Normally $0.99.
Onwards to the past – сreate the future! Learn the real power of science! You tripped into history, or to be precise – you fell straight into the Jurassic world. Well, will you defeat the dinosaurs with your shiny smartphone?

Build towers, collect resources, use the power of the scientific method and you will surely manage to return to your time!
It's all in your hands now in this uncompromising battle for survival of the species! Find out who's stronger – the technology of the future, or brute force. Time Mayhem!

– A world of 80 prehistoric levels.
– Original opponents, fearsome bosses and rare fossils.
– Excellent game balance.

Welcome to the unique Strategy Game. You will leave your mark on history!
---
Grocery List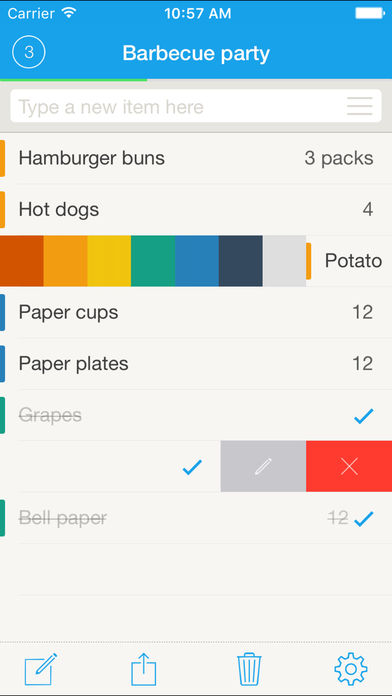 Normally $1.99.
Abandon the paper list and all other complicated applications that end up hindering rather than helping. "Remember To Buy" was designed to be a more practical grocery list and make your life easier.

You need this app if you know the value of:

• Time: a well-planned shopping list saves precious minutes and hours at a store.
• Money: when you know what to buy, do not risk wasting money.
• Happiness: you'll be happier without the frustration caused forget to buy something.
• Environment: paper shopping lists are made from trees. Our grocery lists are created from beautiful lines of program code.

Key features:

• Smart grouping, group your products by aisles with the help of colors assigned to the items.
• Multiple shopping lists organized into the convenient list of lists with the preview of their contents.
• Share your grocery lists via text messages, emails or copy and paste wherever you want.
• Delete all checked items.
• Turn off the auto screen lock option in the app settings.
---
PhotoTangler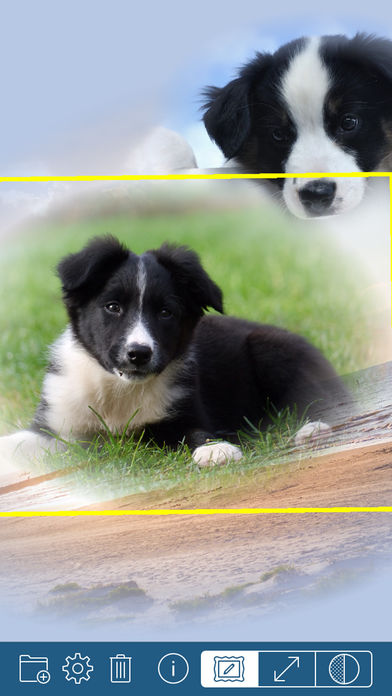 Normally $2.99.
PhotoTangler Collage Maker is a powerful image app that instantly turns your favorite photos into beautiful collages. It allows you to blend them together in unique and creative ways. It's easy, fun, and the results look like magic! Just drop photos on the canvas, and watch PhotoTangler seamlessly blend them together with any other photos nearby. Anyone can get gorgeous, professional looking results, even with no graphics experience!

Unlike many collage makers out there, PhotoTangler does the hard work behind instantly blending and merging photos together for you. Instead of getting caught up learning grueling technical details, you can focus your time and energy on making gorgeous photo projects! Whether you're using it for stunning social media pictures, general artwork, digital scrapbooking, to make a quick gift for a friend of family member, or even as a marketing tool for your business, the quick, high-quality results from this app will surely impress. PhotoTangler is a unique, easy and exciting solution to instantly merge photos into impressive collages.
---
pixelFlik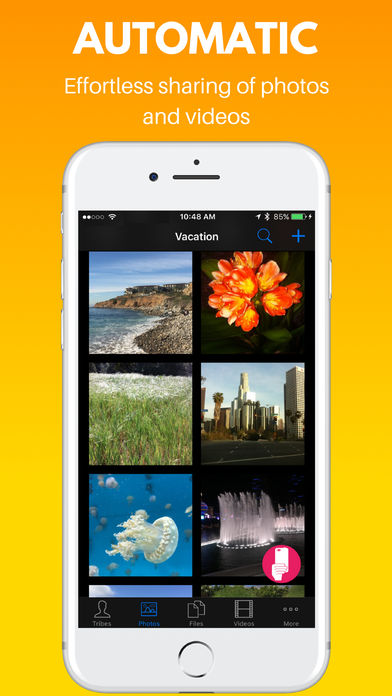 Normally $1.99.
Are you tired of hearing "Hey can you send me those photos?"
Are you even more tired of having to create a text, attach photos, enter all recipients, and hit send…each time you send photos…to the same people!?! With pixelFlik, you just snap.

WHY PIXELFLIK?
> Automatically share photos/videos between you and all of your Tribe members.
> Privately share with only the Tribe members you invited.
> Full Resolution photos/videos mean you no longer have to compromise the quality of your photos/videos when sharing.
> Permissions can be assigned to your Tribe members, so you control whether they can view, post, manage, or own the Tribe.
> Offline instant access to your photos/videos even when you have no network connection.
> Organize your photos/videos into folders that sync to your Tribe members just like Dropbox and Google Drive.
> Auto-Import photos/videos taken on your device to your active tribe, so that you don't have to stop to upload (optional).
> Tribes are perfect for any occasion or group of people such as your softball team, vacation, wedding, parents-in-law, high school reunion, and so much more!

PRICING & TERMS
pixelFlik is free to download and use. You will be given 2GB of storage and 5 tribes to use for free. Should you choose to enhance your pixelFlik experience, we offer multiple in-app purchase options:

$0.99 – 5 Additional Tribes
$9.99 – Unlimited Tribes
$19.99 – One Year of Premium Storage (100GB)

These in-app purchases are one-time purchases and you will not be charged again, unless you make another purchase.

Payment will be charged to your credit card through your iTunes account at confirmation of purchase.

If you downloaded pixelFlik as a paid version of the application, you will automatically receive unlimited tribes forever on each account that you registered while pixelFlik was still listed in the Apple App Store as a paid application.
---
Remote Drive for Mac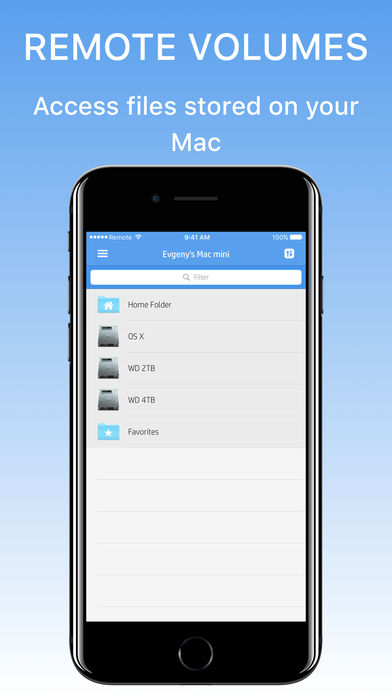 Normally $2.99.
Turn your iPhone or iPad into the wireless flash drive for your Mac. Have full access to your Mac files – use your iOS device to stream videos, view photos and documents, from anywhere within your home.

AT A GLANCE
– Stream any video directly from your Mac;
– View photos or documents stored on your Mac;
– Transfer files between your Mac and your iOS device;
– Store anything on your iOS device and take it with you on the go;
– Mount your iOS device as drive on your Mac or Windows machine using WebDAV;
– Use the Personal Hotspot of your iOS device to control your Mac when you don't have access to other networks.

SYSTEM REQUIREMENTS
– Mac with macOS 10.9 or above and Helper app installed;
– iPhone, iPad or iPod touch with iOS 9 or above;
– Shared wireless network connection between your computer and iOS device.

Do you enjoy using Remote Control? Please help us by rating the app, so we can continue to offer more features and implement your feedback into the app to make it even better.
---
Remote KeyPad for Mac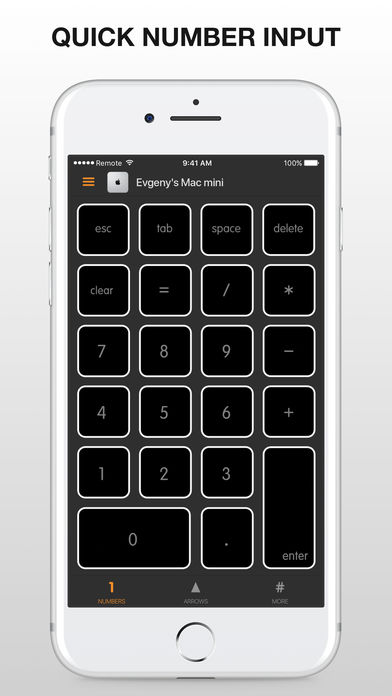 Normally $0.99.
Use your iPhone or iPad as wireless numbers & key pad for your Mac. Extend your MacBook keyboard without buying hardware or carrying additional weight.

AT A GLANCE
– Numeric pad – easily enter numbers in your Mac applications;
– Key pad – navigate through text, spreadsheets and presentation from a distance;
– Enjoy the ease of use in a slick user interface you will love;
– Use the Personal Hotspot of your iOS device to control your Mac when you don't have access to other networks.

SYSTEM REQUIREMENTS
– Mac with macOS 10.9 or above and Helper app installed;
– iPhone, iPad or iPod touch with iOS 9 or above;
– Shared wireless network connection between your computer and iOS device.

Do you enjoy using Remote Control? Please help us by rating the app, so we can continue to offer more features and implement your feedback into the app to make it even better.
Download Remote KeyPad for Mac
---
Rune Gems – Deluxe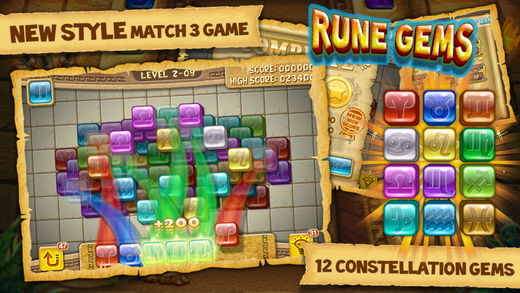 Normally $2.99.
Rune Gems is a new & unique puzzle game.

HOW TO PLAY:
1.You have a tray that holds 7 tiles.
2.Any tile you tap goes into your tray.
3.All tiles that enter your tray are automatically sorted by color and once you have EXACTLY 3 matching tiles of one of one color, those 3 tiles disappear and you score some points.

If you happen to tap on too many unmatched tiles so as to clog up the tray with no way to form a group of three matching tiles from the available tiles on the board, the game ends the second you add that 7th tile and it isn't immediately part of an existing set.

A little trick:
Since a grouping can NEVER be more than 3, is to simply match as many triplets as fast as possible for an escalating speed combo bonus…but be careful, if in your haste you end up tapping on 4 red pieces, that 4th piece will now sit on the tray clogging stuff up until you find it two more partners. So always be mindful of what you put on the tray and make sure you can match it off quickly or letting it clog the flow up a bit is worth it if it is blocking your access to many other tiles underneath.
---
VOX: MP3 & FLAC Music Player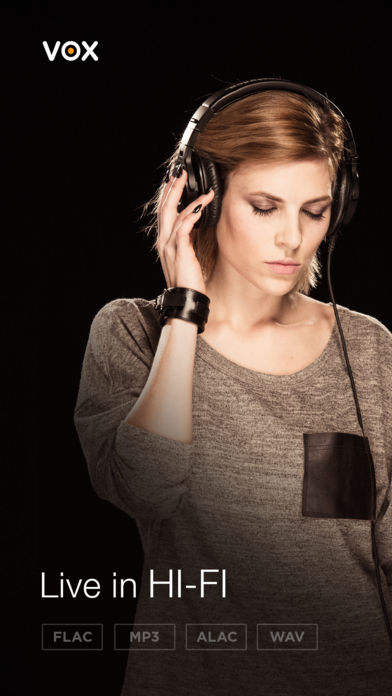 Normally $3.99.
#1 Music Player for iPhone and Mac!

iTunes, personal music collection, SoundCloud®, Spotify – listen to the music in the highest quality from different music sources.

TOP 1 PAID music application on the App Store in 2016.

Key features:

VOX supports all popular formats including Hi-Res ones.
• Lossless: FLAC, APE, WAV, ALAC, etc. and Lossy: MP3, WMA, OGG, etc. All Hi-Res audio formats support for crisp and clear sound. VOX FLAC player uses a custom-made audio engine based on BASS™.

All-in-one Audio Player with all your favorite music sources:
• iTunes music library;
• Personal FLAC and MP3 Music Collection in your playlist;
• Stream from SoundCloud® and Spotify;
• Online Radio with 30'000+ Radio Stations worldwide;
• Last.FM scrobbling.

Advanced Audio Features:
• Playback FX (Crossfade, Time Stretch, Tempo Adjustment);
• Gapless playback support;
• Stream music via AirPlay;
• Parametric Equalizer with 30 Presets;
• CarPlay support;
• Sonos support;
• BS2B.

VOX Music Cloud for Premium subscribers:
• Unlimited music cloud storage for your music collections;
• Sync all your music across all your devices (Mac & iPhone);
• Original Quality Playback (VOX doesn't compress your music within Music Cloud. FLAC remains FLAC);
• Offline music streaming.

Music Management and Easy Transfer:
• WiFi Music Transfer (AirDrop);
• iTunes Files Sharing;
• Playlist Management. You can combine your iTunes, SoundCloud, and Spotify tracks as well as your local files into one playlist and make it available for all your Apple devices!
• Simple Music Queue Management (Play Next, Add to Queue options with full Queue list).

We're improving the iOS design to make it easier to use:
• Gesture-based interface;
• Force Touch support;
• Share your music with friends (for SoundCloud®).

VOX Premium is available by auto-renewable subscriptions:
– $15.99 per month;
– $129.99 per year.
Your credit card will be charged through your iTunes Account after the purchase confirmation. Your subscription will automatically renew unless auto-renew is turned off at least 24-hours before the end of the current period.
Your subscriptions can be managed in your iTunes Account Settings after purchase is made. No cancellation of the current subscription is allowed during active subscription period. Any unused portion of a free trial period will be forfeited when you purchase a subscription.
Download VOX: MP3 & FLAC Music Player
---
Our deals and product reviews are picked by BGR's expert editors and team.

Follow @BGRDeals on Twitter to keep up with the latest and greatest deals we find around the web. Prices subject to change without notice and any coupons mentioned above may be available in limited supply.