Got an iPhone or iPad? Looking for nifty new apps to try out? You've come to the right place. We've rounded up the seven best paid iPhone and iPad apps of the day that are currently on sale for free. Hurry up and grab them while they're still on sale!
This post covers paid iPhone and iPad apps that have been made available for free for a limited time by their developers. BGR is not affiliated with any developers. There is no way to tell how long they will be free. These sales could end an hour from now or a week from now — obviously, the only thing we can guarantee is that they were free at the time this post was written. If you click on a link and see a price listed next to an app instead of the word "get," it is no longer free. The sale has ended. If you download the app anyway, you will be charged by Apple. Subscribe to our feed to be notified as soon as these posts are published, and you'll avoid missing the sales we cover.
Dual Web Browser
Normally $9.99.
Do you want to use the browser to browse all kinds of information at the same time? Including: network, video, stock, virtual currency, news, translation … and so on.

Now this app is sure to meet your needs!

Dual browser in one display!
Browsing web becomes easier and more efficient!

Features:
1. Simultaneously display Dual Web browser.
2. Previous / Next page button.
3. Share Screen button.
4. Dual Window Extend Mode.
5. Previous / Next URL button.
6. URL Save button.
7. Lightweight UI design to reduce memory usage can increase performance.
8. This browser has an independent ability to display video on one of dual web browser.
Mini Calculator Keyboard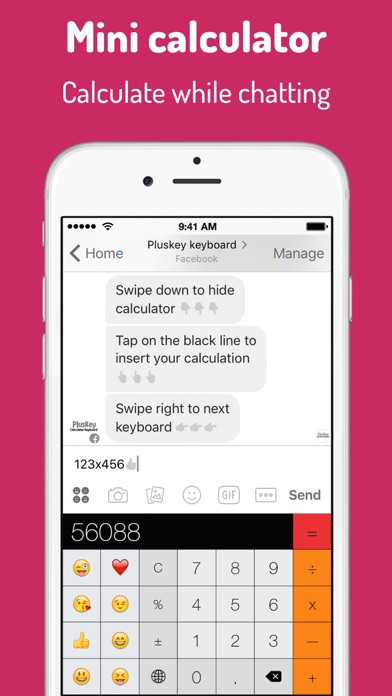 Normally $0.99.
Use Mini Calculator Keyboard to SAVE TIME !
*** No more swapping between apps to calculate! ***
for everyday math, super easy and fast.
Custom keyboard with a big and intuitive numpad for iPhone and iPad users only!

A must have keyboard

Percentage calculations in 1-click
Mathematical equations solved easily
The perfect calculation widget for you iPhone and iPad

Quick math calc for kids

+Plus Emoji icons merged into keypad

Simple easy to use calc

Easy keyboard features make operation an intuitive breeze:
– Swipe down to HIDE the calculator
– Swipe right to CHANGE to next keyboard
– Tap on black line to INSERT numbers
– Back button ERASE last digits from calculation

Now your iPhone doubles as a full power keyboard calculator.
Great for work, school, or just being super fast calculator.

Pluskey is your calc app
Download Mini Calculator Keyboard
Social Media All In One App
Normally $19.99.
– 25 SOCIAL NETWORKS INCLUDED
Access all your social networking services in one place. Social Media All In One App is a must have app for all social media users. As its name suggests it contains all popular social networking sites and one can access his/her favorite social media such as Facebook, Twitter, Pinterest, Instagram etc. through this app. No more wasting time toggling from one app to another. Transform your social experience with a amazing number of advanced features. With this app you have all your social networking services at your fingertips, all in one place. Why to install tens of individual apps for each social network when you can access all of them in only one app, that is Social Media All In One App.

– POPULAR TAGS FOR INSTAGRAM
Social Media All In One App allows you to easily browse the most popular tags and viewing the most popular posts of each hash tag by tapping on them. It is the most amazing way to enjoy the best hashtags of Instagram.

– 3D FEATURES
There are also many awesome features that you can only get with our app such as 3D Cube browsing experience, 3d rotation, Full Screen and many more.

SOCIAL NETWORKS INCLUDED:
– Facebook
– Twitter
– Instagram
– Youtube
– Pinterest
– Google+
– LinkedIn
– MySpace
– Match
– Reddit
– Yahoo Answers
– Dailymotion
– LiveJournal
– DeviantART
– Tumblr
– Flickr
– Tagged
– Meetup
– Digg
– Xing
– MyLife
– Twoo and more…
Download Social Media All In One App
Trace Heap – My Video Diary
Normally $4.99.
Trace Heap is a video diary that stitches together videos and photos to document your life's trip.

FEATURES
1. Freestyle: Quick adventure? Use any amount of videos and photos to tell your story of that quick trip to Brazil or your family weekend.
2. Camera: contains beauty and all kinds of filters, it avoids switching mode between take photos and take videos, become more convenient and quick. Also, photos and videos are made in small size with high quality.
3. Trim: Cut out any unwanted moments of videos. You can also split your videos into multiple clips.
4. Sound effects: Choose from animals noises, farts, Vine quotes, explosions, laughter, etc.
5. Text: Type your own text with color and various fonts.
6. Voice overs: Record your own voice over video or photo.
7. Transitions: various transitions to animate between videos and photos.

Remember what did you did last Sunday? How about last month or the winter before? With Trace Heap we help tell your story and reflect on those magical moments. From an anniversary, birthday, or even a child's first year; we help you become the storyteller of your life's journey.

Give it a try today and never forget a day again!
Download Trace Heap – My Video Diary
Minimal Man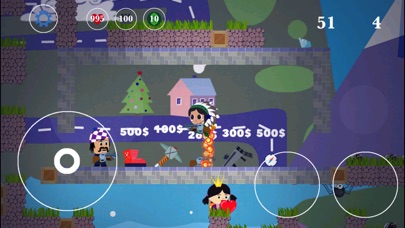 Normally $0.99.
Minimal Man

In this game, u'll have to mine gold and jewelry!
Get best weapons in the shop and save princess and prince from wild dangerous world!

Features:

-Level generation
-RPG system
-Secret weapons
-Secret items
-Secret characters
-Online daily tournament
A poor little kitty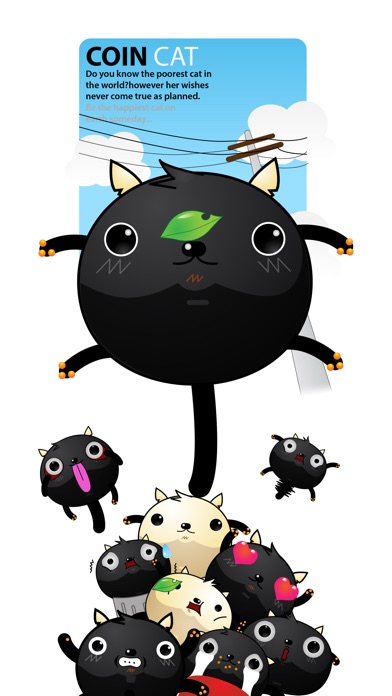 Normally $0.99.
Do you know the poorest cat in the world? however her wishes never come true as planned. Be the happiest cat on earth someday…
Relax Rain
Normally $1.99.
Designed with simplicity in mind, Relax Rain is the simplest way to enjoy the relaxing and soothing sound of rain falling. Open up the app and sounds start playing automatically so you can relax, unwind, meditate or just get some quiet time right away.

Included sounds (recorded in HD quality)
Forest Rain, Heavy Rain, Light Rain, Rain on Tent, Rain Shower, Sprinkle, Thunderstorm, Wind and Rain, all in a beautiful and easy to use interface.

Benefits
– Helps with insomnia
– Get to sleep quicker
– Improve quality of sleep
– Use the app to block out distracting noise
– Boost concentration by drowning out distracting thoughts with relaxing sounds!
– Stay calm & stress-free!

Features
– High-quality sounds
– Simple gesture-based design, swipe between sounds!
– Sleep timer with progressive fade out
– Plays in the background and when your iPhone is locked
– Bluetooth enabled
– Exclusively for iOS7 & iOS8
– Simple sharing

Relax Rain was created by a small team, dedicated to bringing you frequent free feature updates. We'd love to know how we can help you relax, even more, so please get in touch with us via the App Store "Support" link, or tweet us @brightenstudios. Thanks!