As another snowstorm blows through the Northeastern United States, many of you are probably stuck in your homes, wondering what you're supposed to do with yourself until the snow melts. Good news: We have ten free iPhone apps and games that have temporarily gone on sale for free to tide you over while you wait!
This post covers paid iPhone and iPad apps that have been made available for free for a limited time by their developers. BGR is not affiliated with any developers. There is no way to tell how long they will be free. These sales could end an hour from now or a week from now — obviously, the only thing we can guarantee is that they were free at the time this post was written. If you click on a link and see a price listed next to an app instead of the word "get," it is no longer free. The sale has ended. If you download the app anyway, you will be charged by Apple. Subscribe to our feed to be notified as soon as these posts are published, and you'll avoid missing the sales we cover.
Block vs Block II
Normally $2.99.
It is the world most attractive puzzle game, many people play Block vs Block II day by day never stop.

How to play this game? We are no need to explain. Everyone know it.

We offer a very powerful AI player playing with you.

And, Block vs Block II has WiFi PvP mode for 2 play!
You can use two phone or pad to battle.
By the way, the PvP battle is cross-platform, and it only work for two devices on same WiFi network.

Five years ago, we develop a First Generation game "Block vs Block", which has over 5 million download. This game "Block vs Block II" is improved version, we have rewritten everything. This game is using different game engine and we improve the graphic and AI. Also it allow us to add cross-platform network battle.
---
Heros' Daily Agility Training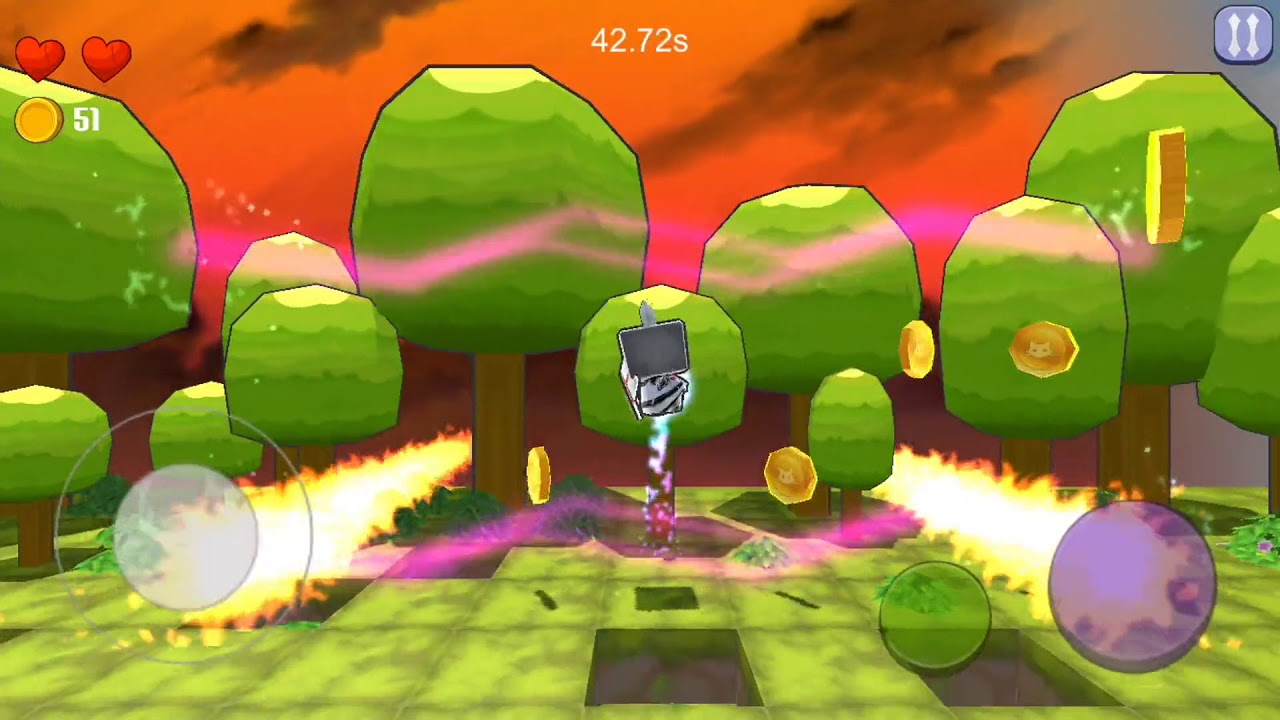 Normally $0.99.
Jump, dash, and dodge. This very hard game tries to make you be a skillful action game player.
How difficult is the game?
– Meteors, ice balls, fire balls, all the element forces are trying to stop you to be great in every 5 seconds.
– No special abilities. Try to survive as long as you can just with jump and dash.
– Nowhere is safe, even the ground is your enemy. Keep an eye on the ground and make your hero always moving.
Download Heros' Daily Agility Training
---
MamaLingua Premium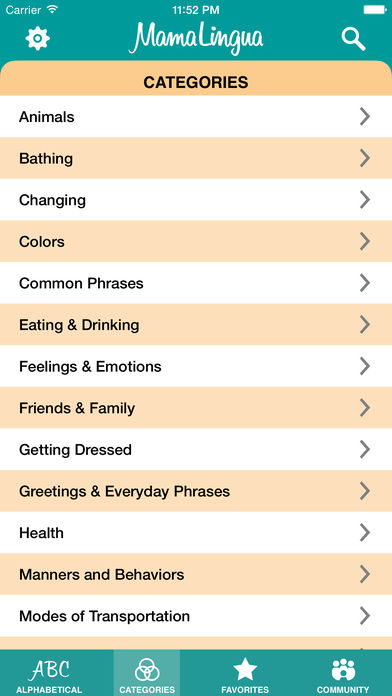 Normally $1.99.
Learn Spanish or English with the MamaLingua language app for kids and parents! With MamaLingua Premium for iOS, you'll learn Spanish or English words and phrases you can use every day with your baby, preschooler, or young kids.

The MamaLingua Spanish App includes audio, text translations, and phonetics for more than 900 words and phrases in both Spanish and English. Categories include everyday routines like bathing, playing, reading, and sleeping.

Because MamaLingua covers everyday activities and routines, it's the perfect tool for parents and kids to learn and practice Spanish or English together.

Sign up for our newsletter to receive language-learning tips and inspiration at Mama-Lingua.com and follow us online:

FACEBOOK: Facebook.com/MamaLingua
INSTAGRAM: Instagram.com/MyMamaLingua
BLOG: Mama-Lingua.com/BilingualMomBlog
WEBSITE: Mama-Lingua.com

MAMALINGUA PREMIUM SPANISH APP INCLUDES

• Vocabulary and Phrases for Parents and Kids: With MamaLingua, you'll learn Spanish or English vocabulary and phrases you can use every day with your kids.

• Categories for Everyday Routines: The app is divided into 18 categories that cover everyday routines with young children, with more than 900 words and phrases in Spanish and English.

• Text, Phonetics, and Audio: Each vocabulary word and phrase includes Spanish and English text, easy-to-read phonetics, and audio. The Spanish audio features a native of Mexico. The English audio features a native of the United States.

SPECIAL FEATURES

• Extra Free Content: Use the Community tab to access the MamaLingua Facebook feed to learn more Spanish words and phrases for free!

• Choose Your Language: Use the Settings icon to switch from English to Spanish or Spanish to English.

• Elige Tu Idioma: Utilice el icono de ajustes para cambiar de inglés a español o de español a inglés.

18 CATEGORIES
• Animals
• Bathing
• Changing
• Colors
• Common Phrases
• Eating & Drinking
• Feelings & Emotions
• Friends & Family
• Getting Dressed
• Greetings & Everyday Phrases
• Health
• Manners & Behaviors
• Modes of Transportation
• Numbers
• Parts of the Body
• Playing
• Reading
• Sleeping

HOW DO I USE IT?
We like the idea of targeting one routine at a time. Save your Spanish or English practice words and phrases to your favorites list and use them during that routine. Over time, those words will start to stick, and your kids will learn them, too!

HOW IS IT DIFFERENT FROM OTHER APPS?
If you've used another app to begin learning Spanish or English, terrific! MamaLingua can be used right alongside it. The difference between other language-learning apps and MamaLingua is the specific focus on language you use every day with your young kids.
---
Memorised: Memory Game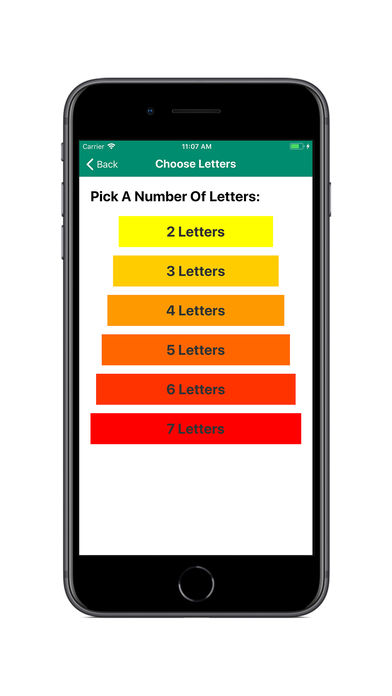 Normally $0.99.
Just how good is your memory? Test it with Memorised!

You choose how many letters you'd like to play with and Memorised displays 9 words of that length. After 20 seconds, one is removed and replaced by another. You just have to remember both to score the point!
Download Memorised: Memory Game
---
MermaidMojis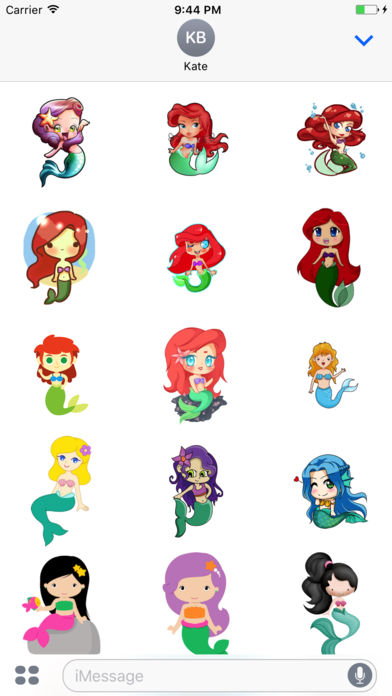 Normally $1.99.
MermaidMojis – Mermaid Emoji And Stickers!

Awaken your iMessages for funny emotion with this exclusive MermaidMojis stickers pack!

Quick tips on installing and using Sticker apps:
• To access iMessage apps, tap the App Store icon alongside the compose field to see your most recently used iMessage app.
• To continue browsing, tap the icon on the lower left corner which brings up the app drawer. From there, tap the plus icon to access the App Store for iMessage, where you can browse and download more apps. Here, you can also go to Manage where you can add your apps to your app drawer.
• To use a sticker within a conversation, you simply tap to send or you can touch and hold to place them on top of bubbles, other Stickers, or even photos. It feels just like peeling and pasting a traditional sticker.

Express yourself with iconic MermaidMojis imagery that you can place anywhere in your iMessages.
---
Metro Puzzle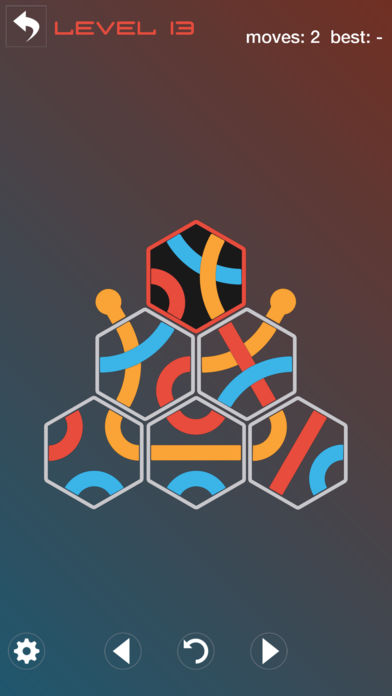 Normally $0.99.
Metro is a super easy to play and fun to master puzzle game.

The goal is to arrange hexagonal tiles in such a way that they create continuous linked path of a certain color from start to finish. All you have to do is just touch any two tiles to swap their positions! The puzzle is complete when all pairs of colored nodes are linked. There is no time limit, no annoying pop-ups, and no gimmicks – just relax and focus on completing each puzzle in as few moves as possible to earn "Perfect" rating.

Features:

• Hundreds of available levels of increasing difficulty
• Choose from 5 unique board arrangements
• Relaxing music and sound effects
• Simple clean UI and intuitive controls
• Share progress with your friends

Have fun and enjoy!
---
Moonlight Express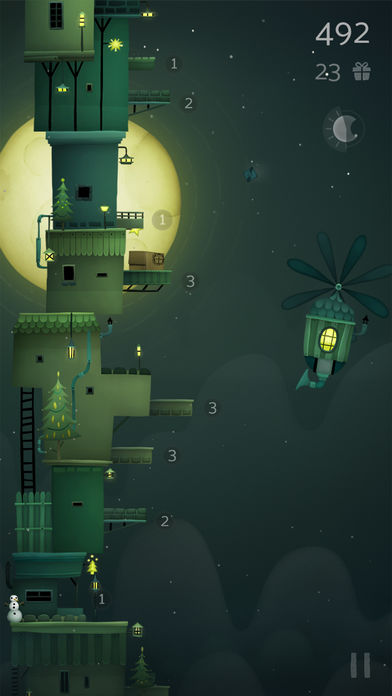 Normally $0.99.
With a seemingly easy one-tap gameplay, Moonlight Express invites you on an adventure in the serene heights of Skyscraper City. Embark on the noble quest of this cliché breaking Christmas game, filled with atmospheric music and beautiful graphics.

Features:
– Over 600 unique, hand-drawn game items.
– A one-tap game experience.
– An easy to learn gift shooter.
– Stimulating quick reflexes.
– Strategically challenging.
– A vertical scrolling surprise.
– Beautifully detailed and magically designed.
– Filled with unique, atmospheric music.
– A flight from everyday life into an imaginary city.
– A feel-good sensation from fulfilling a noble quest.
– Breaking all Christmas game clichés.

Moonlight Express story:
It's the night before Christmas. Santa Claus is about to start delivering gifts but his reindeer refuse to fly. He calls a boy named Palti for his overnight delivery service "Moonlight Express". Palti promises to do his very best and deliver the gifts on Santa's request.
---
Photo Animator Studio Maker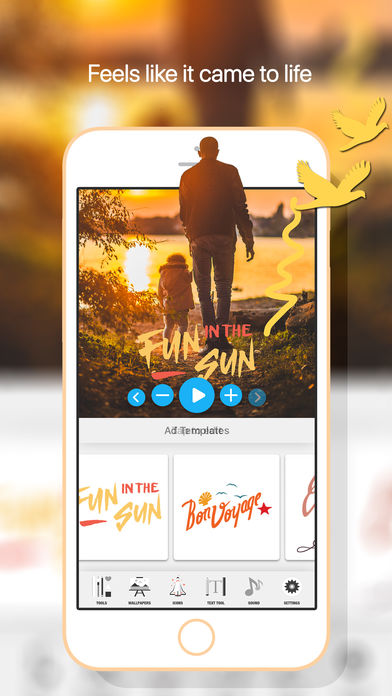 Normally $1.99.
Photo Animator Studio is a perfect app for fun photo creations, cool videos from photos, animating, storyboarding, and sketching.

CREATE IN SECONDS…
◆ Fun, fast and super simple.
◆ Easily combine photos, animations,vectors and icons into an engaging video.
◆ Add impact with text overlay – no design expertise required!
◆ Draw on your photos and make animated selfies
◆ Get advanced drawing and sketching tools
◆ Use multi-layering for complex animations
◆ Control Animation length,delay and speed
◆ Easily save as video or image and share to social networks like YouTube, Facebook and Instagram

MAKE IT SOUND AMAZING…
◆ Pick from a wide variety of free soundtracks
◆ Use your own voice-over to make your point – it'll make you video even more amazing.

SUPERB, VISUAL RESULTS IN MINUTES…
◆ Themes automatically adds cinema-quality animation so your story looks incredible. Effortlessly.
◆ Share your video via Twitter, Facebook, email, or text, or send it to any other app or photo gallery
◆ Save your video to your Camera Roll to upload to your Instagram or favorite video site.

HERE'S WHAT PEOPLE ARE CREATING:
Cool photos that come to life
• Viral Social videos
Marketing videos
Facebook posts
• Facebook ads
• Instagram videos
• Social media videos
• School projects
• Business pitches
• Crowdfunding videos
• Easy storytelling
• Team project updates
• Product demos
• Reports
• Tutorials
• Event invitations
• Announcements
• Testimonials
• And more !
Download Photo Animator Studio Maker
---
Reminders Widget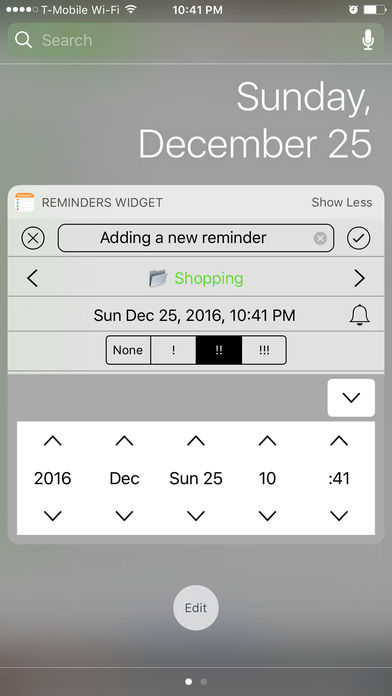 Normally $1.99.
Add reminders to iOS built-in reminders app from notificatin center withou unlocking the device. Save time to look and scroll through all your tasks and reminders.
The app offers the following features:
– View due or over due reminders from all groups in one place
– View all lists reminders in one place
– Add reminders from Widget without unlocking device
– View each reminders group list by itself
– Switch between reminders groups
– Scroll to view all reminders in each group
– Sort reminders by name or due date
– Complete reminders
– Tap on reminder to open Reminders app
More features will be added based on customer's feedback. Please try our "Week Cal Widget for iOS calendar" app that implements a week view of iOS calendar events in notification center.
---
UniClip: Universal Clipboard
Normally $1.99.
UniClip is the fastest way to upload text and images to another iCloud connected device at the touch of a button!

Tired of constantly sending yourself a text message or email with a website address, code, piece of text or image? UniClip stops all of that hassle by simply allowing you to upload text or an image from one iCloud connected device and instantly find it available on another!

Compatible with iPhone, iPod Touch, iPad, Mac, Apple TV and Apple Watch. You just need to be signed in with the same iCloud account on each device!

Download UniClip on your other devices: http://www.AdamFoot.uk/UniClip